TechLatest is supported by readers. We may earn a commission for purchases using our links. Learn more.
For all of the readers who have been looking for the best dock for windows system to use, we hope your journey most definitely ends here as we have brought you the gathering of the best information which we will take you through this article, providing you with detailed info on every dock feature.
If you deal with multiple apps on your system daily, you may feel that it would be better if someone just sorted this and decluttered for once.
Let us take you through some of these beautiful and fiercely efficient docks compatible with Windows desktop, and you could choose the one that fits your needs.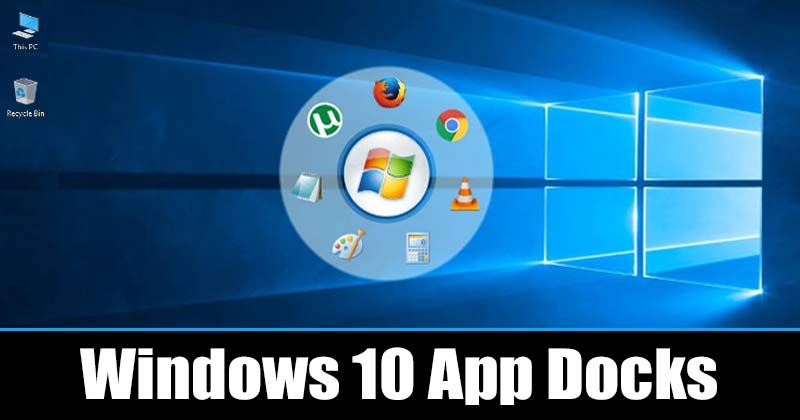 Best Dock for Windows
Dock apps are graphical desktop app launchers that can help make all the items on the desktop run more efficiently. Several apps are available in the market, and we will try to take you through the ones we find to be the best dock for windows.
Objectdock
Stardocks has a great name on the premise for customization of windows. It is the company behind famous software products such as WindowBlinds, Objectdock, etc. This particular dock sets up all the apps on the system neatly and animatedly placed inside a box for all the users.
You could also add the widgets for the clock, weather, calendars, or battery gauge on the screen, which looks appealing. This allows you to set up multiple docks, and the initial process is known to be pretty easy for any beginner.
This dock app allows you to carry as many tabs as you desire and more functionality options like Aero Creek. Thankfully ObjectDock comes with a 30-day free trial, and you can see if this dock app is working out for you.
The paid version of Objectdock costs around 4.99$, which is pretty affordable, right? We assure you it is worth every penny you spend here if you are driven more by your device's aesthetics, which is set up on compatibility with windows.
---
RocketDock
Let us introduce you to the app for a dock if you have just started and do not wish to spend any amount to make your desktop more efficiently presentable. This is known as the RocketDock and has been present in the market since forever. It is molded after being inspired by the Launch toolbar available on Mac devices.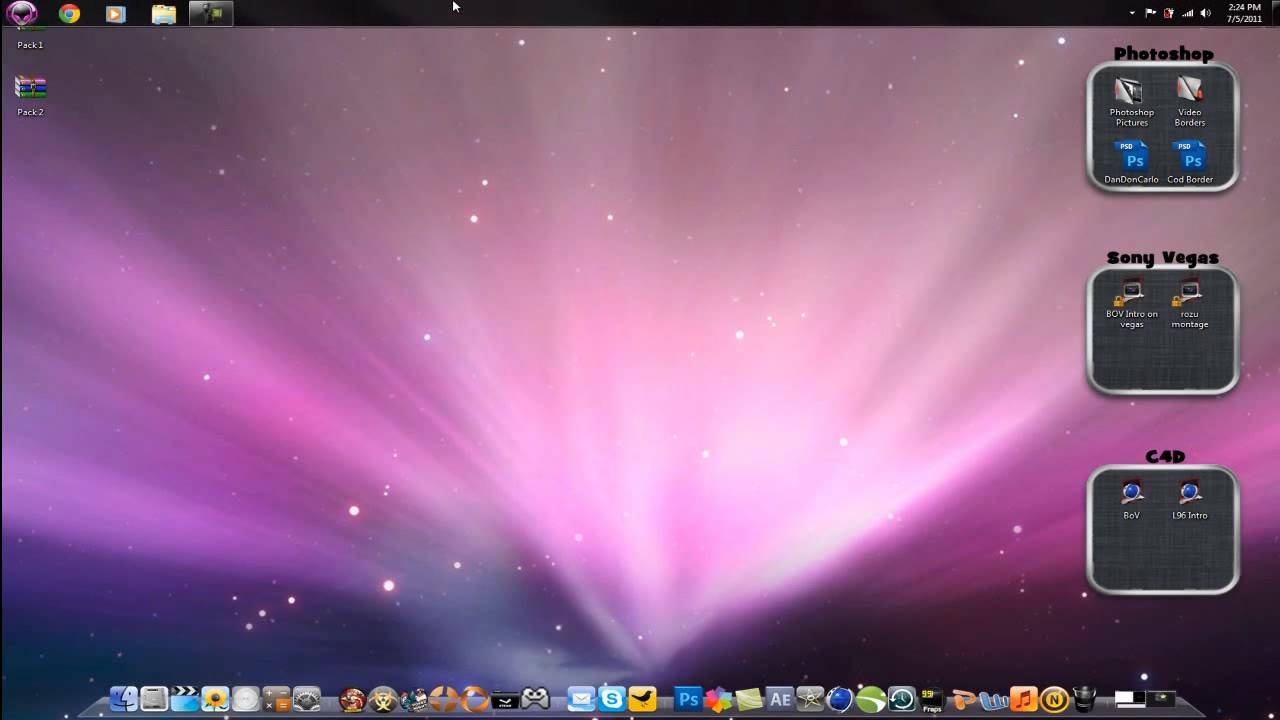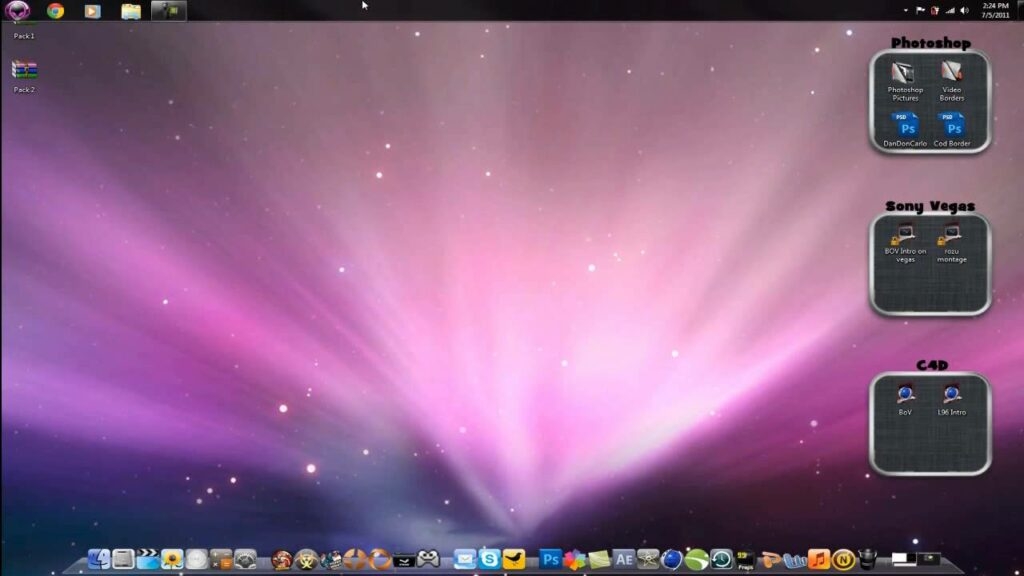 Although it is not as aesthetic as the other docks, it helps you put your most often used apps and software in a proper structure. If you have decided not to cut any budget for the Dock app on windows, RocketDock shall get your work done on a great note out of all free applications available.
---
Rk Launcher
This dock is not actively developed and remains a free utility dock for the windows. Like the earlier mentioned RocketDock, this dock version also lies on the simpler ends and neatly does the work for arranging the task bars presentably.
This Dock can be placed over any palace or corner of the screen, and some customization also allows users to change the looks and appearance of the Rk launcher with themes and custom icons.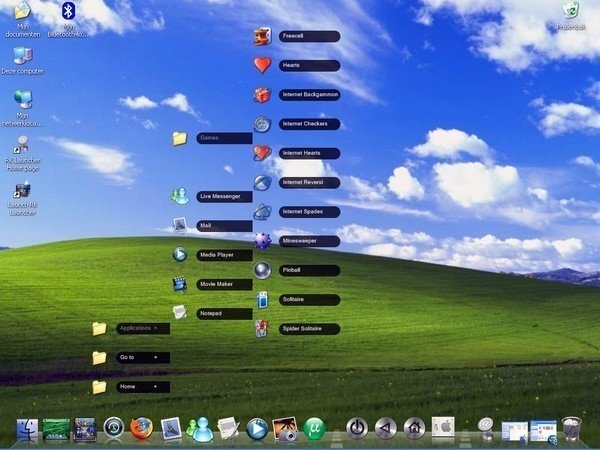 Eventually, the developer of this astonishing program abandoned the RK launcher, and this fact cut it out of the race. However, you could still try it out to let us know your experiences in the comments.
---
Xwindows Docks
XWindows Docks is another excellent dock app that has been left alone without the touch of its developer. This program mimics the essence of the macOS system if you are a fan of it. However, it is built for the previous versions and works perfectly for windows 10. If you want to stack up items on your screen neatly, try this one.
One of the notable features of this dock is the level of customizations it offers for the users to get along. With XWindows, you can creatively customize for all of your requirements and link your favorite windows features along the way. XWindows also comes with custom plugins, which are tricky initially, but users can create custom plugins for your system once used to it.
---
Circle docks
This is one of the docks where the name gives it all away. Circle dock certainly lives up to its name and nearly works in amusing "circles". This offers a compelling circle-shaped system to cover your requirements of stacking up all the software and computer applications on the windows system neatly.
If you dislike the dock being on the screen all the time, you can launch it with a cursor that pulls the circle dock towards a creative edge. Once arranged for your windows system, Circle dock launches all the shortcuts for your most used or preferred apps through the system.
Unfortunately, there is not much customization available for the circle dock. However, this is one of the unique structures you can consider working with your windows system.
This is yet another way to check the compatible dock for yourself for free of cost and is not beginner friendly for a go. So keep this piece of information in your mind. Circle dock also supports the virtual desktops and works well with multiple monitor configurations.
---
Nexus Dock
Have you ever wondered if any product or application beginning from this name signifies a shining status? Well, this application is not any different from a working dock and has astonished the earlier users with its features of style blended in an innovative edge.
Therefore, we consider this one to be one of the best docks available in the market for all users. Furthermore, the Nexus dock, appearing shiny and excellent to the eyes, is pretty customizable by the users.
Nexus dock is equipped with a variant of eighty special commands, CPU and RAM usage monitoring, email notifications, custom icons, and more. The nexus dock can also be used as a taskbar, showing the minimized programs, running programs, and the system tray feature.
Getting used to this program is pretty easy for anyone, and performance is easygoing for anyone using this dock to arrange their software for the Windows system.
Nexus is available free of cost to all users. They also sell the pro version for 24.95$ if you wish to go a little more fancy on your screens. The paid version offers you multiple docks, sub docks, tabbed docks, and, more appropriately named, Winstep Nexus Ultimate.
---
Sliderdock
The arrangement for the Sliderdock is pretty eloquent for anyone getting their hands on this dock for merging with the system of windows. Sliderdock somewhat replicates the circle dock and has neatly arranged rings to represent the icons, files, and folders with drag and drop options.
Usage is simple enough to be used by even beginners, one can rotate icon rings with your cursor, and this method gives easy access to all your apps.
Overall, reviews for this dock have been good, and animations run swiftly. You might not think about starting, but with regular usage, you will find this one is a Huge Time Saver. This particular dock app is 100% free to use.
---
Multibar
One of the most stylish docks for your customization of windows installed systems is Multibar. Multibar has been created with one of the goals as an idea where you get a hold of applications, documents, and tools quickly like a flash.
It is the one-stop solution for people seeking a well-packed dock. Multibar has good backing from its developers, who leave behind no scope of inconvenience for the users. This dock app has reliable system arrangements and sticks to an aesthetic look.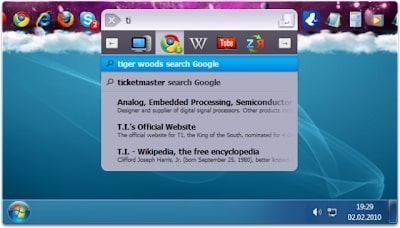 With the first launch, Multibar will index files, folders, and documents for use with the quick instant search feature. One can open the Multibar with a simple key on your keyboard.
It has been highly suggested for people who want to use a dock for professional requirements; it serves as a power dock. Overall, its features suit professional environments and even anyone else. Look at this sleek application on screen if it suits your daily requirements.
---
Appetizer
If you want a much simpler arrangement on the terms for a dock on windows, the Appetizer is the correct dock application for you. One does not get the stylish edge or aesthetic view for your windows but instead offers you a simple and neat array for the arrangement to de-clutter your applications or software requirements.
What sets this program apart from others is that it comes from an open source and is free for everyone to use for their screen requirements. This particular dock is an application launcher for removable drives.
It is available in more than 20 languages. To conclude, Appetizer comes with all in one surprisingly resourceful set of configurations, from launching programs to opening files and visiting URLs.
---
Aqua Dock
Aqua Dock is a dock application that has inspired itself the most to get on the similar paths of MacOS function for a Windows version. The docking bar is almost a similar version to the docks they have on computers with some unique name.
Aqua dock has that aqua art in its bucket, appealing to the eyes. This feature got people's attention over the aqua theme nearly a decade ago through the mac products, and people who work with windows have ever been longing they get to have the same docking app for their systems.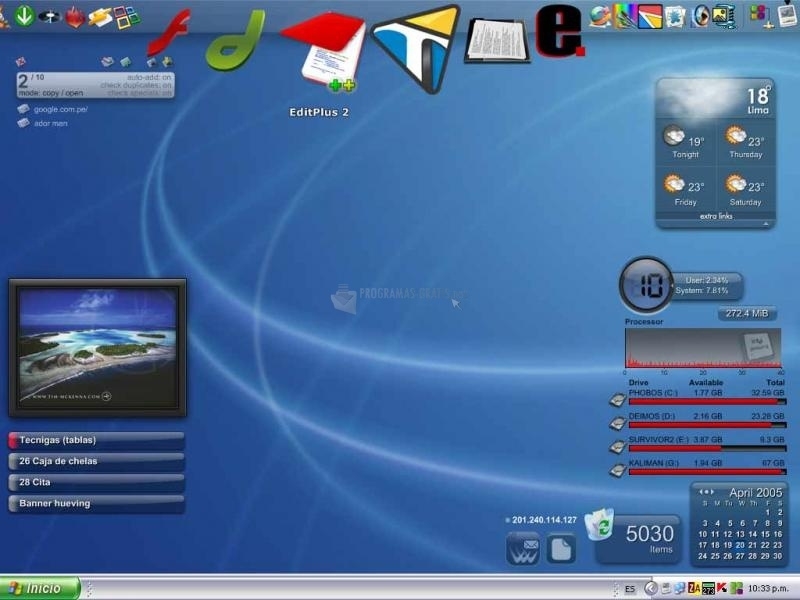 This dock app for windows you can entirely rely on as a replacement for the Windows taskbar. It is also possible to make the dock transparent in the application usage.
The transparent feature of the Aqua dock would make your most accessible items appear as if they have been floating around. Changing the dimensions on the dock is very much possible with the Aqua dock. Windows allows you to drag and customize this dock to required margins for usage.
The program can help you to enlarge the icons by the Aqua dock, and when the cursor pointer surrounds the icon, it will also bring some animated or graphically pleasing sight of the icons. Furthermore, the Aqua dock offers you a wide range of flexibility.
For example, you can drag/drop the executive file of any program you require. Icons can be replaced with any customizable version you prefer to keep things visually aesthetic.
---
The Conclusion
It is fascinating once in a while to add some fancy features to your windows system. So we have tried to cover you by giving detailed descriptions of one of the most easily accessible and most suitable docking apps for the systems working with Windows 10 and Windows 11.
There are also some Mac-style dock applications for our readers who prefer to have the same effect with a Windows-compatible device. We have compiled some free applications for the dock and, finally, the ones stylish or sleek with their presence on your screen to optimize all your files, documents, apps, and customizations.
Bookmark our page and let us know if you have any questions regarding the articles in the comments, and we shall deliver the answers for you!
Leave a Comment