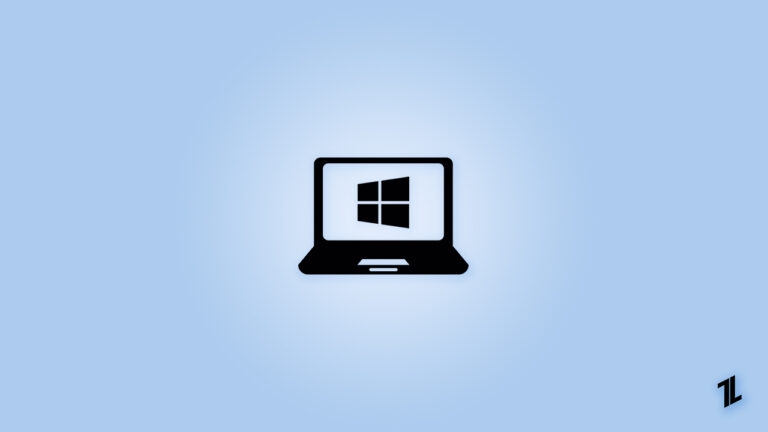 TechLatest is supported by readers. We may earn a commission for purchases using our links. Learn more.
Updated on 04 August 2023: Refreshed all the downloading links to Windows 8.1 ISO (up to Update 3 (build 9600)). Added magnet links as well.
---
Do you need Windows 8.1 ISO file for some reason, like your system is not compatible with the latest Windows 11 or your company is still working with Windows XP, then the article is for you
In this article, we are going to help you to download Windows 8.1 ISO files for updating or clean installing Windows XP on your old potato system.
Download Window 8.1 ISO File (32/64 Bit)
Method 1: Direct Download (Microsoft Server)
Download the correct ISO file from the links below. These links will generate a direct download link from the safe Microsoft server. Choose 64-bit or 32-bit based on your System type.
These are direct download links to the English US ISO files. If you want ISO files in any other language, please comment below with the Language, Windows edition, and System type of the ISO file you want, and we will try to provide direct download links.
Windows 8.1 64-bit ISO
File: Win8.1_English_64.iso
Size: 4.02 GB
Edition: Pro + Core
Version and Build: Update 3 build 9600
Installation Key: 334NH-RXG76-64THK-C7CKG-D3VPT
SHA1: a8b5df0b0816280ae18017bc4b119c77b6c6eb79
Windows 8.1 32-bit ISO
File: Win8.1_English_32.iso
Size: 3.0 GB
Edition: Pro + Core
Version and Build: Update 3 build 9600
Installation Key: 334NH-RXG76-64THK-C7CKG-D3VPT
SHA1: c7fa828e01e98b601e0aca8019f1cb223eb23223
---
Method 2: From Mircosoft Support Page
Go to this URL (Microsoft Windows 8.1 Installation Page).
Now, scroll down to the 'Select Edition' section.
You can select Windows 8.1 from the drop-down menu and then click on the Confirm button.
Now, you will see a new section named 'Select the product language', select your preferred language and click on the Confirm button.
Finally, you will get the download links to Windows 8.1 ISO (both 64 and 32-bit).
More Downloads:
---
Install Windows 8.1 ISO (Clean Install)
If you have your Windows 8.1 ISO File ready to update your system to Windows 8.1 Latest Update, all you have to do is boot from the disc or USB thumb drive to start the setup. Now follow the following steps to clean install Windows 10 using ISO file,
Insert a flash drive, at least 8 GB.
Now, open Rufus, in order to create bootable media for Windows.
Make sure to keep all the default settings as it is.
Now, click on the Start button and wait for a while to finish.
After completion, Rufus will ask you to restart the PC.
Restart your PC, and while booting, before the Windows logo, tap the Boot Menu key to open it.
| Brand | Assigned Boot Menu Key |
| --- | --- |
| Acer | F12 |
| Asus | Esc or F8 |
| Dell | F12 |
| HP | Esc or F9 |
| Lenovo | F12, F8, F10 |
| Other | Esc or F1-F12 |
You see a screen with a list of drives, choose the one you inserted/plugged in, and hit Enter.
Then the Windows logo will appear on the screen for a while, if you see the animated dots it means everything is fine.
Next, you will be asked to select your Language, Time, and Keyboard method and after configuring all these things, Click Next.
Now click on Install Now.
Just wait for a while, and the system prepares itself to copy files.
Accept the license terms, to do so check the box in front of "I accept the license terms".
Click Next.
Click Custom: Install Windows only (advanced).
Select the drive and then click Next. [If there are multiple partitions, select each from the bottom, then click to delete until only one unallocated drive is left]
Select the unallocated drive list, Click New > Apply > OK.
Select the Primary partition from multiple partitions, and click Next.
Just wait for a few seconds while Windows install.
When all this setup completes, Windows will reboot into the setup automatically.
After the reboot, the PC will start setting up Windows 8.1.
Finally, in a couple of minutes, you will be welcomed into the new Windows 8.1 home screen.
---
General FAQs
Is this a genuine ISO file of Windows 8.1?

Yes, it is, these links will generate a direct download link from the safe Microsoft servers.

Is Windows 8.1 available in 32-bit?

Yes, we have provided the download links to both 64-bit and 32-bit.

Is it compatible with my 4GB RAM PC?

Yes, Microsoft's minimum criteria for Windows 8.1 is 2 GB RAM, so it will run smoothly on your PC.
---
Conclusion
So, that was it; we successfully downloaded Windows 8.1 ISO file and also installed it in our system.
In case you didn't understand any steps, or you have any other queries regarding this article, then feel free to comment down below; we will be more than happy to assist you.
Peace!
DMCA Disclaimer
TechLatest is in compliance with 17 U.S.C. * 512 and the Digital Millennium Copyright Act (DMCA). It is our policy to respond to any infringement notices and take appropriate action. We don't own any of the material posted in this article. If your copyrighted material has been posted on the site and you want this material removed, Contact us.
Leave a Comment