Do you need to find an old email but can't seem to find it in your Gmail account? Don't worry; it's easy to search for archived emails in Gmail.
When your inbox is busy and complex, you can archive old emails rather than delete them or label them. 
Your dashboard will be clutter-free if you only use them when you need them. You can retrieve archived emails just as easily as you archive them.
In this post, we'll show you how to find your old messages and how to easily archive them.
So, let's begin!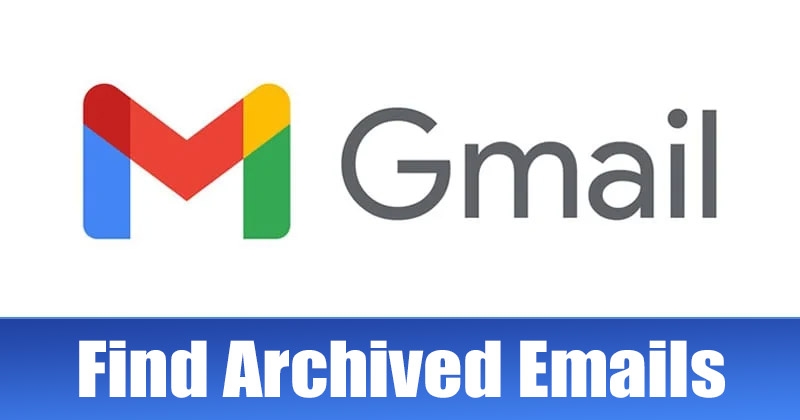 What Are Archived Emails?
The archiving of emails allows you to free up storage space by storing messages in a secure folder. You can store and retrieve emails that you don't want to keep in your inbox while protecting their data. You can do this by moving your email messages into your Gmail server's "All Mail" folder.
All of these items can be accessed and retrieved (moved back into any folder/label) at any time. You can archive emails manually, or you can set up Gmail to archive all emails automatically. 
---
How To Find Archived Emails In Gmail?
Your messages get archived when you remove them from your inbox. However, they are still saved in your Gmail account. Your archived emails aren't stored in the trash or important folders; they're located in All Mail.
First, on your desktop, click All Mail from the left-hand menu (you may need to click More if you have many folders).
Then, select Move to Inbox next to the message you wish to recover.
Select Move to Inbox from the three-dot menu in the Gmail app after finding and opening the message.
On the All Mail menu, scroll down and click it.
You can declutter your inbox by using a third-party tool that makes managing emails easier. Right Inbox is designed for just that. You can easily navigate your Gmail account with the Gmail productivity tool.
Here are a few of our most popular features:
By using the private notes feature, you can provide clients with a sense of context without clogging up their inboxes.
By using recurring emails, you can schedule an email to be sent frequently over a period of time. You can use this feature, for instance, to remind you of weekly meetings and to keep track of expenses monthly.
You will receive a nudge when you fail to reply to important emails when using the reminder feature. As a result, your inbox doesn't become cluttered with unanswered emails.
---
How To Retrieve Archived Emails In A Browser?
Your archived messages are still stored in your Gmail account and can still be retrieved after they've been removed from your inbox. You can retrieve them as quickly as you archived them.
Furthermore, you can search for Gmail messages using these indexed messages. Even though emails are archived, you can still view them. However, if you intend to continue the conversation, move the messages.
To do this, follow these steps:
First, go to the left side of your Gmail account and select All Mail.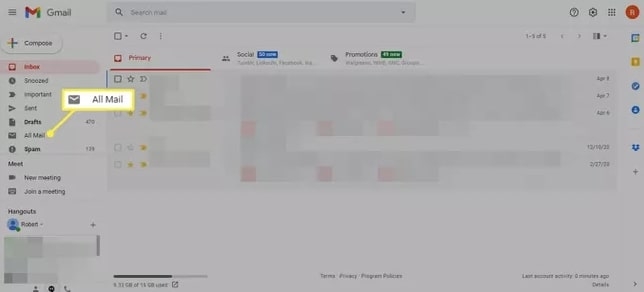 To return an email to the Inbox, select it. Whenever an email is in the Inbox, it's labeled Inbox in the subject line.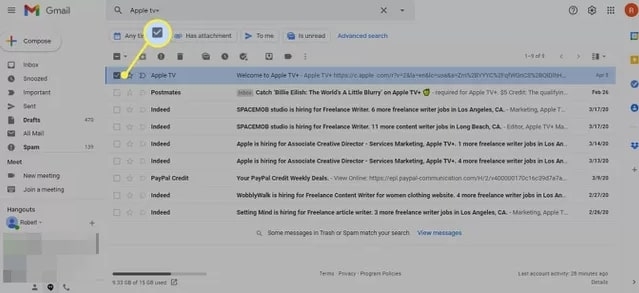 Choose Move to Inbox from the main toolbar above the emails.
After the emails have been moved to the Inbox, a confirmation appears. To reverse the process, select Undo.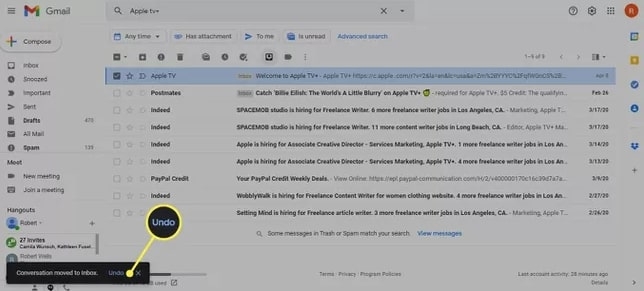 ---
How To Retrieve Your Archived Emails On Your Mobile App?
With the mobile Gmail app, you can restore archived messages to your Inbox:
To do this, follow these steps:
First, at the top of the screen, choose the Menu icon (three horizontal lines).
Then, select All Mail from the panel that appears.
You can retrieve an email by tapping it.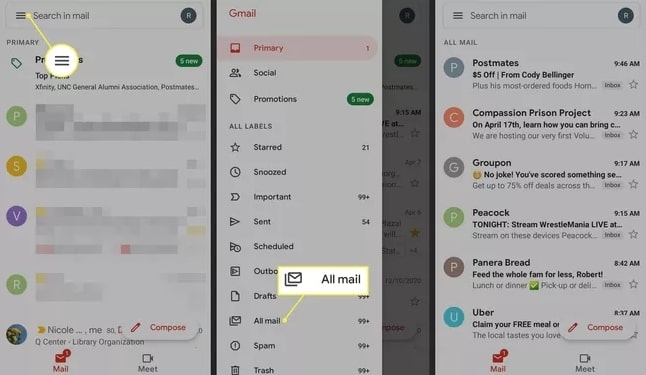 On the message, tap the three dots menu in the upper right corner.
After that, Select Move to Inbox from the menu.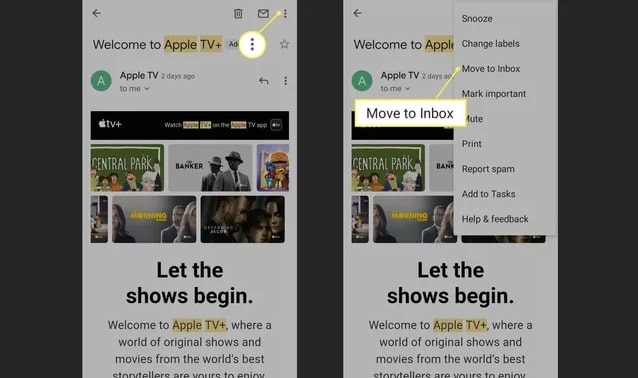 ---
Why It's Important To Retrieve Archived Emails?
It's good email management to archive emails that are no longer needed but that you don't want to delete permanently. When a project is completed, it's been signed off, and you're ready to clear out your inbox of hundreds of emails.
Nevertheless, some of those emails may come in handy in the future, so permanently deleting them would be a bad idea.
---
FAQs:
How Do I Find And Retrieve Archived Emails In The Gmail App?
You will not be able to find all your archived messages in the app as you do on the desktop version of Gmail. Instead, you can search your Gmail app for archived emails:
To find the recipient, enter the name of the recipient, keywords, or subject lines into the Gmail search bar. By clicking the hamburger menu, you can scroll through the labels to find the "All Mail" label.
Simply open the email and tap the three dots at the top right of the screen to retrieve the archived message. When you tap "Move to inbox", your message will return to your inbox and the "Archive" label will disappear.
Where Can I Find Archived Emails In Gmail?
You can archive an email in Gmail by clicking the archive button at the top of the message (the first icon on the list of icons at the top of the message). In the meantime, your email message will be moved from your inbox to the label "All Mail," where it will remain until you manually move it back.
What's The Way To Find Archived Emails In Gmail?
Unlike other email programs, Gmail does not have a separate "Archived" label, so you can't scroll through the left-hand menu to find archives.
Instead, you can locate your archived Gmail messages in two ways:
Use Gmail's search bar to input relevant information (such as an email address, date, size, keyword, or recipient).
You can view every single email in your Gmail account by scrolling to the "All Mail" label (including archived messages).
How Do I Retrieve Archived Emails In Gmail?
Archiving an email message in Gmail simply means adding a label called "Archive."  Therefore, you need to locate the archived email and remove the "Archive" label to retrieve the message.
Open your archived email and click "Move" from the toolbar once you have located it. Move it to the folder of your choice. As a result, the message will immediately be moved to the folder you specified, and the "Archive" label will be removed.
---
Conclusion
We hope you found this article helpful. You might need to retrieve an archived Gmail email for a few reasons. The most common reason is when you archive an email by accident or when you need to reference a previous conversation.
Fortunately, it's easy to find and retrieve archived emails in Gmail, either on the desktop or mobile app. If you can't find what you're looking for, be sure to check the "All Mail" label, which contains all of your email messages.
If you have any further questions, please don't hesitate to write in the comment section below.
Thanks for reading!
---