Highlights
While copying files from PC to OneDrive, users encounter the error 0x8007016a that says Cloud File Provider is not running.
Most of the time, OneDrive is misconfigured, leading to the Error.
But the causes are more to it, and so the solutions differ, I've mentioned effective ways to fix it.
TechLatest is supported by readers. We may earn a commission for purchases using our links. Learn more.
Are you searching more about error 0x8007016a? OneDrive is an incredible cloud storage platform where users benefit from free 5GB of cloud storage. Though lesser than what they get with Google Drive (15 GB), it is more secure.
PC users already have it on their devices, and it gives the benefit of easy sync. You can save more by enabling Files On-Demand and accessing them online. 
I can even secure my files in the drive itself, which are encrypted; however, the storage is less for me as I need a good amount of 30 GB Storage.
Here's where I found its subscription plan cheaper than Google Drive's. While with lesser disk space, you try to copy files into OneDrive, many of you would encounter the error 0x8007016a and would be looking for solutions. 
The error acts as an obstruction in uploading files to Microsoft Cloud Drive as well. Understanding the same, I've covered you all with quick fixes! 
Cause of error 0x8007016a
According to user reports, there are several main reasons why the cloud file provider does not work:
Windows 10 update failed (KB4457128). Security update KB4457128 breaks OneDrive's automatic sync feature.
The "Files on Demand" feature is activated. In some cases, an error may occur after enabling the function in the setup menu.
OneDrive sync turned off. Manual user intervention or a third-party program that attempts to reduce power consumption may also be responsible for this error if disabling this feature.
The power plan limits the sync feature. The economic power plan can also cause an error on laptops, netbooks, and ultrabooks because it can disable the sync feature. The problem can be solved by switching to a balanced or high-performance meal plan.
Corrupted OneDrive files can also cause errors. In this case, the problem can be fixed by resetting the cloud application.
The OneDrive folder is stuck in a semi-synced state. This problem can be fixed by using the command in Powershell to force delete the folder or by performing a system restore.
Now let's go directly to the solutions to the error code 0x8007016.
---
How to Fix Error 0x8007016a on OneDrive?
While copying a file into OneDrive might generate a message and indicate that the cloud file provider is not running. Sometimes, it also results in sync issues. The problem has multiple causes, and accordingly, the solutions vary.
Follow each of the methods sequentially to fix the 0x8007016a error on OneDrive!
1. Update Windows
One of the causes behind the error message is that your software isn't updated and thus not compatible with OneDrive, causing errors. Even if you have turned on Automatof updates, this can happen. So the first method is to always check for updates and proceed if there are any!
Press the Win+I keys to open Settings and select Windows Updates from the left pane
Click the Check for Updates button on the right and wait until Windows detects suitable Updates
If there's any, then proceed to install it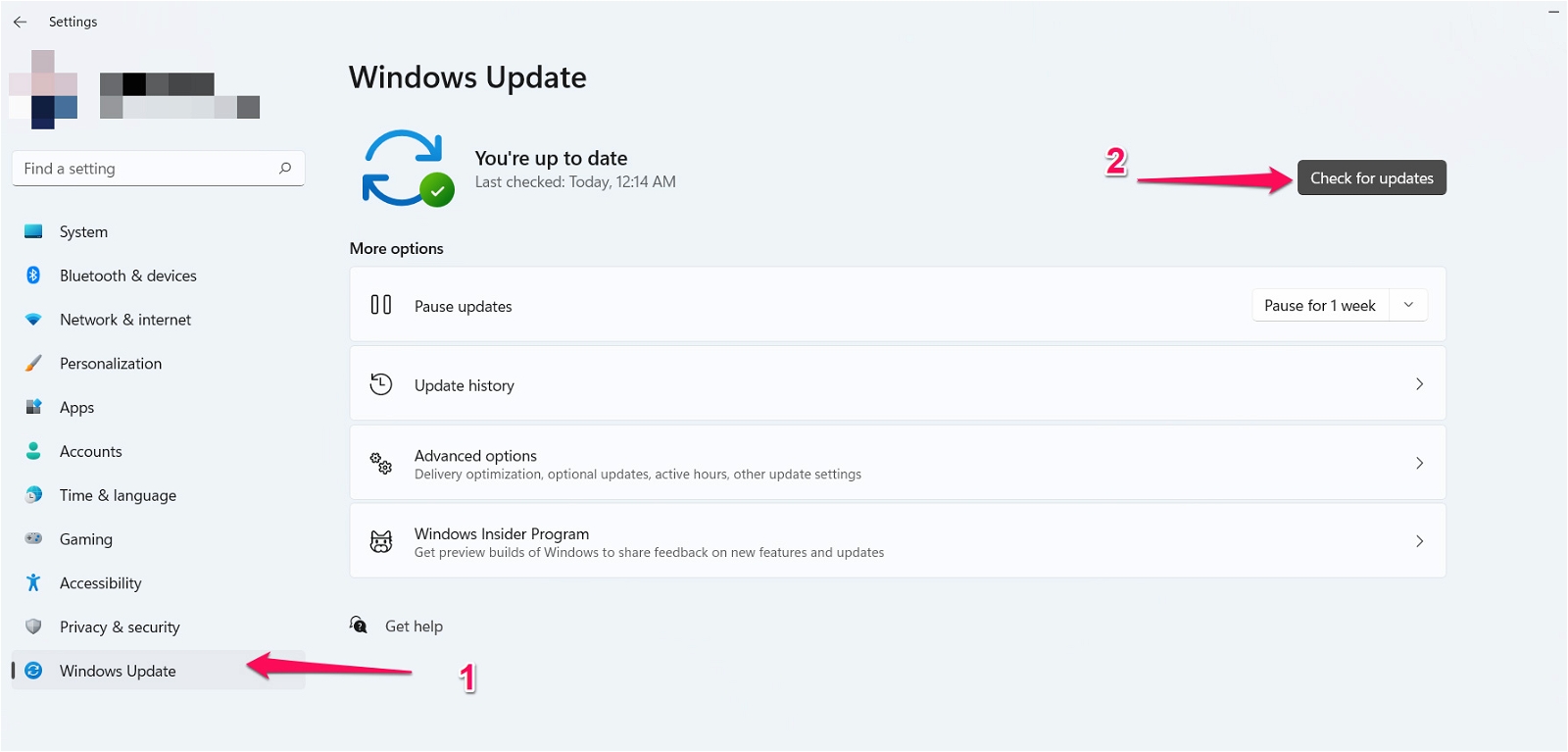 Updating would fix it if there's a compatibility issue or bug. If not, then the following methods will help.
---
2. Disable Power-Saving Mode 
Power-saving mode is excellent for saving system resources; however, using it often interferes with the optimum functioning of the PC. These include apps like OneDrive, where you encounter issues. Therefore, turn off the power-saving mode; for many, it's been tested by my friends that it often works!
Press the Win+R keys, type "powercfg.cpl" in the Run dialog box, and press the Enter key.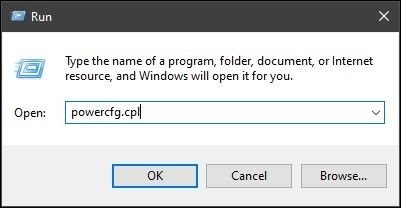 The Power Options open; change it from Balanced to High Performance by clicking its radio button.
Wait for a minute for the Settings to reflect and try again. 
---
3. Turn on OneDrive Sync
You would have turned off sync from your Microsoft OneDrive account for XYZ reasons. Often, you are not aware that the synchronization is disabled. This causes several problems with the functioning of OneDrive, leading to various errors.
The platform then cannot sync files to the drive and send related devices where the account is logged into. Thus, the cloud service provider doesn't work. Hence disabling sync helps to troubleshoot the issue.
Click the OneDrive icon from Taskbar, and a pop-up menu appears.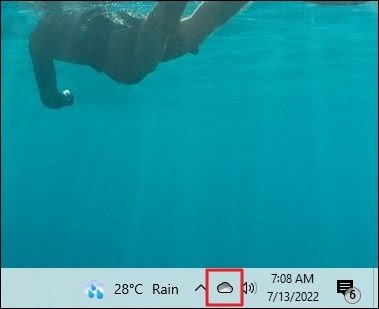 Tap the Gear-shaped icon at the top-right of the pop-up to open OneDrive Settings.
Choose Resume Syncing to turn on the feature.
Now, head over to OneDrive, refresh it, and try to copy files once more. The error will be resolved if the sync is off. 
---
4. Disable Files On-Demand Feature 
Microsoft introduced the On-Demand feature in OneDrive so that users can save up more space and resources on their PC. Some time back, Microsoft integrated the feature into Windows 10 and subsequent versions.
Thus, all your files won't be available offline but online only. This is because it would contain a shortcut to all your files; you can see them when requested. But this feature also leads to the OneDrive 0x8007016a error leading to issues with file copying. Hence, turning it off works!
Press the Win key, search for CMD, and choose to open it as an administrator.
In it, type the following command and press the Enter key.
Start %LOCALAPPDATA% \Microsoft\OneDrive\OneDrive.exe /client=Personal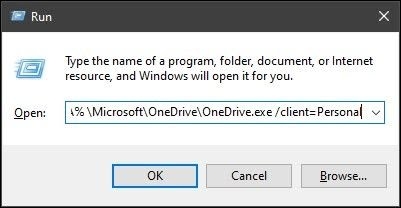 Check that all the services in your OneDrive are running, then again use the Gear icon of the taskbar to open OneDrive.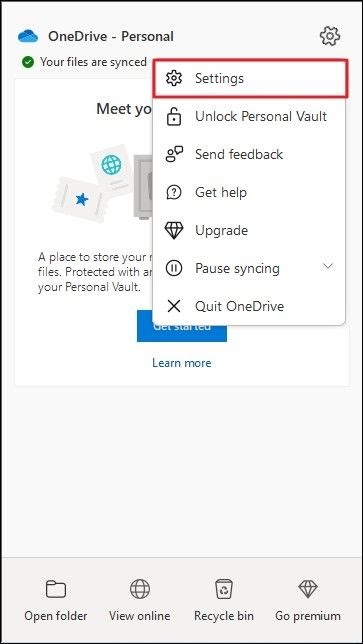 In Settings, click the File On Demand option checkbox to turn it off and press Enter key to save Settings.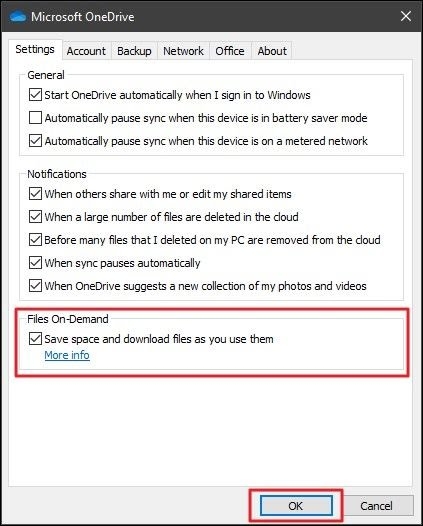 Refresh your OneDrive, and the changes will reflect on all your devices. Now, try again, and the problem will be solved. 
---
5. Create a New OneDrive Folder
One of the reasons behind the error code 0x8007016a with copying files in OneDrive is that the current OneDrive folder has a glitch.
In such a scenario, you can create a folder, and since it doesn't sync with OneDrive immediately, your files are offline. Therefore, you can access them or delete them when required. 
Open Files Explorer and go to the OneDrive folder. 
Right-click in the empty area, select New from the drop-down menu, and choose Folder from the submenu.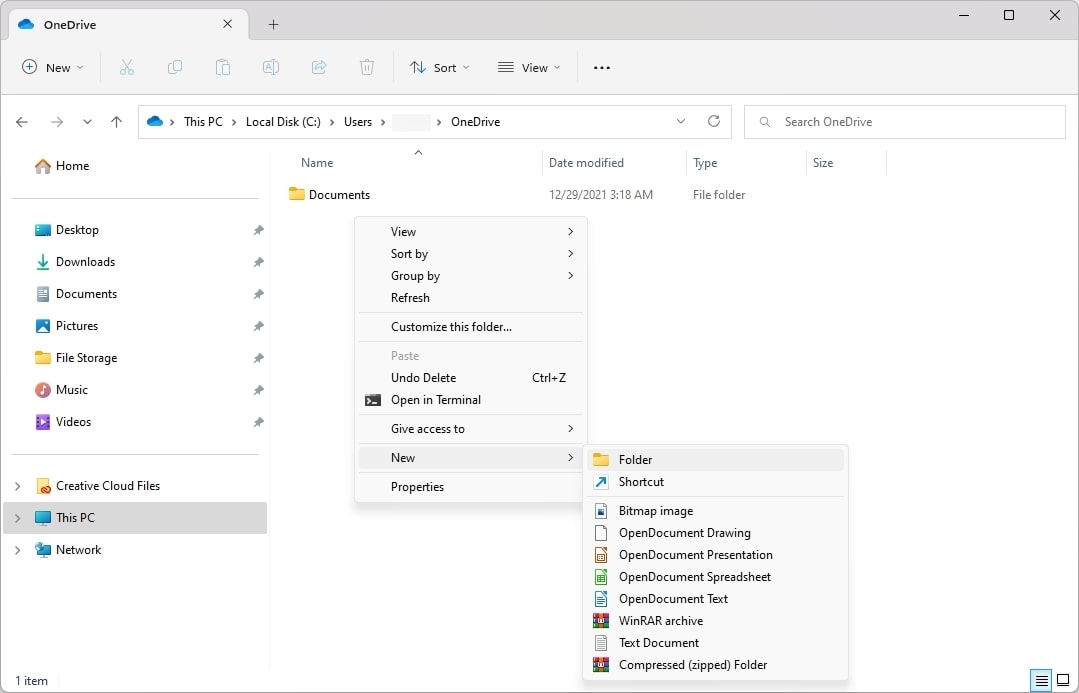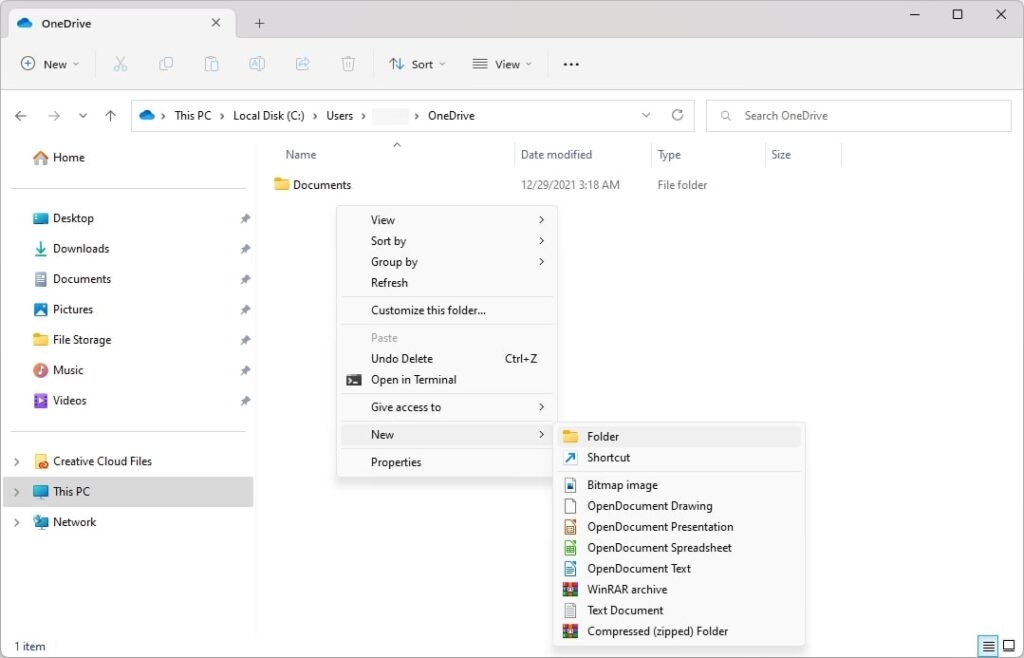 Name it as Temporary and move your files that generate the error code to this folder
After doing so, select the Folder and press the Delete key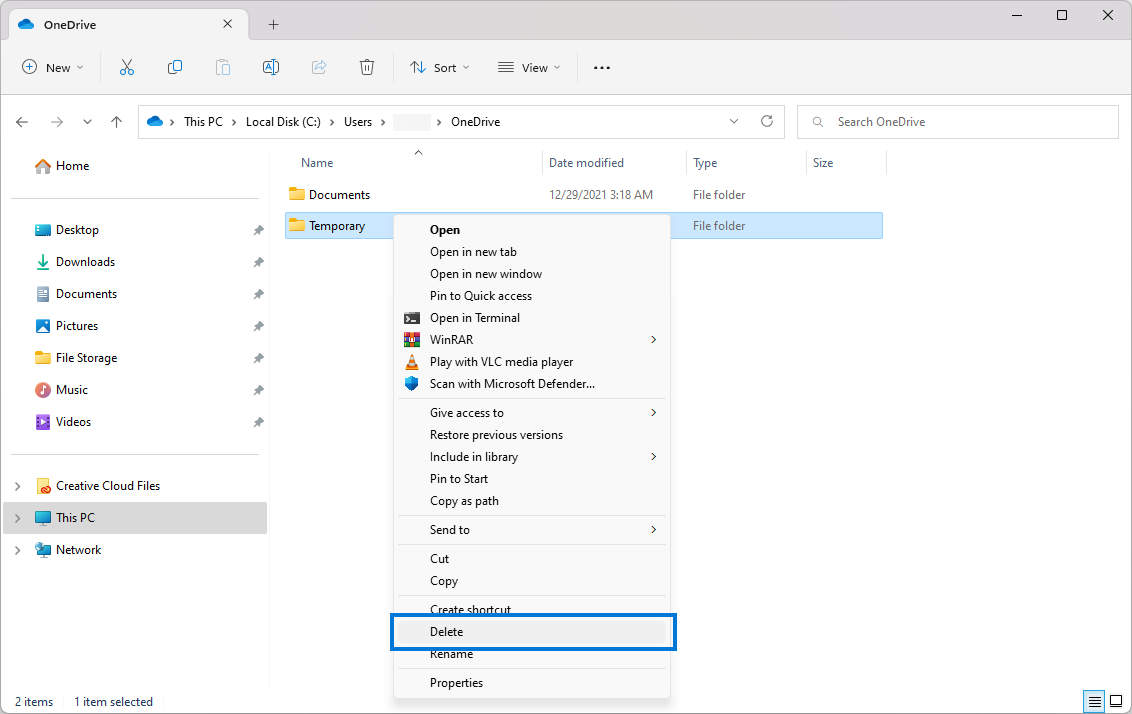 Now, check whether it works for you! It's a tested method that works, but if you are still facing the error, the method below will help! 
---
6. Reset OneDrive 
A lesser-known reason behind a malfunctioning OneDrive is that it's misconfigured. It's only sometimes possible to exactly check for what's improperly configured hence resetting OneDrive helps!
Reset OneDrive Automatically
Press the Win+R keys to open the Run dialog box and type the following in it and click OK
%localappdata%\Microsoft\OneDrive\onedrive.exe /reset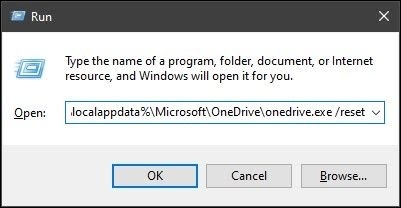 Wait for a minute, and it will reset and restart OneDrive
Reset OneDrive Manually
In the Start Menu, search for CMD and run Command Prompt as an administrator
Type the following in it
%localappdata%\Microsoft\OneDrive\onedrive.exe
Press the Enter key to execute it
In either of the methods, ensure that you have a stable internet connection. Further, this resolves error code 0x8007016a on OneDrive. 
---
7. Reinstall OneDrive 
If the above methods don't help, then your OneDrive installation has gone corrupt. Nothing to bother, as a simple reinstallation would fix the problem!
Click the Search icon in the taskbar, and in the next pop-up, type Add or Remove programs.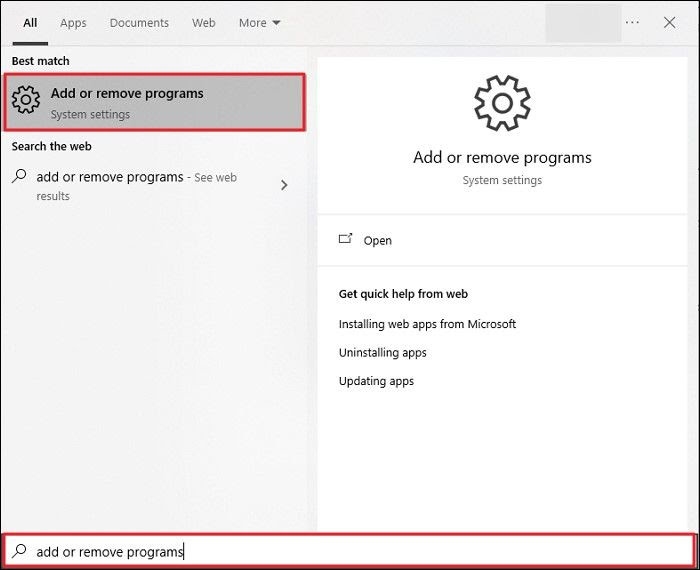 Search Microsoft OneDrive and choose it from the search results.
Now click Uninstall to delete it from your PC.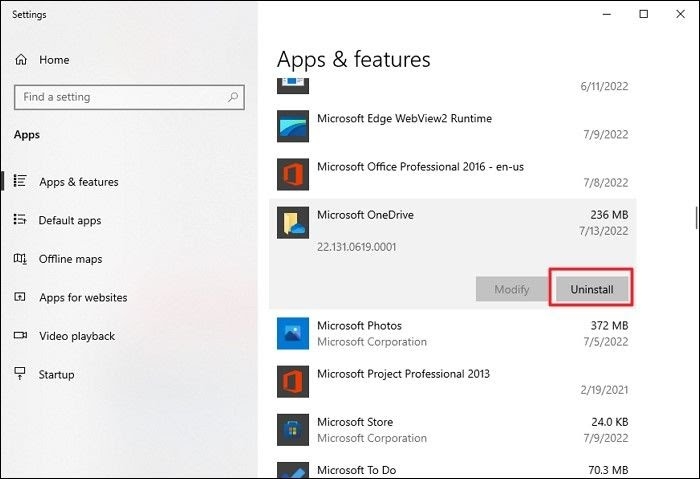 Open your browser, search for OneDrive, and download it again.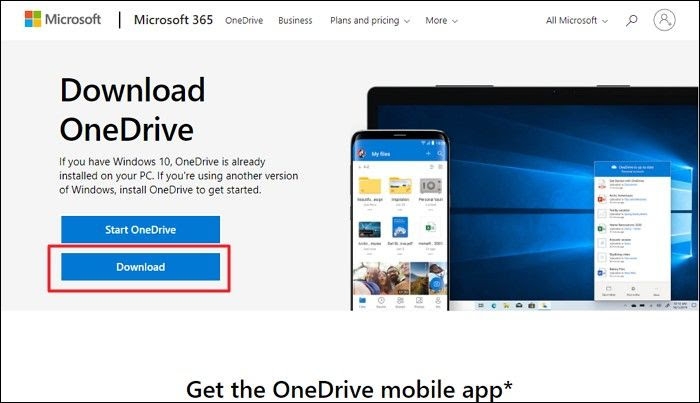 Only download it from the official source and see if the issue will be resolved.
---
Frequently Asked Questions
How do I fix error code 0x8007016A?
Reset OneDrive to fix error code 0x8007016a, as it mainly occurs if the cloud drive is misconfigured.
How do I fix the cloud file provider error?
To fix the cloud file provider error on OneDrive, you should update Windows to the latest version, create a new folder in OneDrive, turn on sync, disable Files On-Demand, reset or reinstall OneDrive, depending upon the cause.
Can Cloud Files Get Corrupt?
Yes, cloud files get corrupted when there are issues with cloud file processing.
How do I get 1TB OneDrive for free?
Subscribing to Microsoft Office 365 will give you 1TB of storage on OneDrive for free.
---
The Final Word – Error 0x8007016a in Microsoft OneDrive
You would have gotten your answer when you were searching for what error 0x8007016a means, why it occurs, and how to eliminate it.
This occurs when your Windows is obsolete, the power saving mode is on, sync is off, files on-demand is on, OneDrive is misconfigured, or the installation has gone corrupt.
Accordingly, the solutions differ, and you must follow the methods carefully to solve the error.
Further Reading:
Leave a Comment