Highlights
Using Instagram, you can share images and videos. It has a large daily user base due to its free multimedia-sharing platform.

The stories feature filters, AMAs, and even music to help users connect with their followers. "This story is unavailable" usually occurs when you try to view a story you received via direct message.

Luckily, we have some fixes to this problem. So, make sure to read the guide until the end.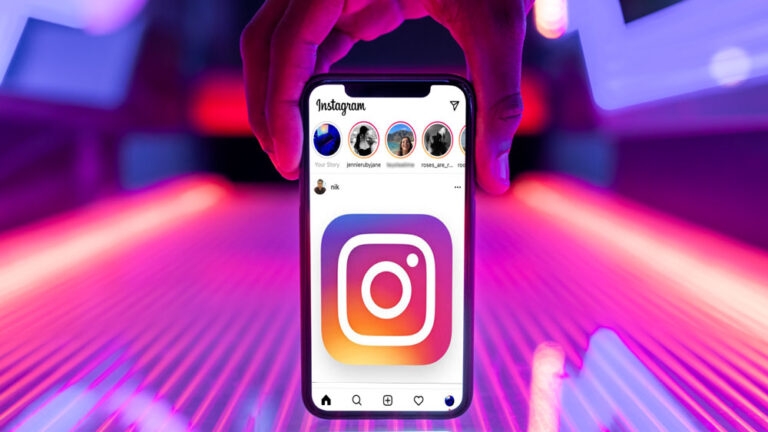 TechLatest is supported by readers. We may earn a commission for purchases using our links. Learn more.
Like WhatsApp's status feature, Instagram's stories feature is similar to WhatsApp's. The platform allows people to upload whatever they like to share with their audience.
Many users often use the feature and are interested in seeing other people's stories.
However, when they attempt to view someone's story, they see, "This story is no longer available." Well, don't worry! This guide will help you resolve this problem. Therefore, let's get started with the guide.
What Does This Story Unavailable Instagram Error Message Mean on Instagram?
Instagram stories can be unavailable if you try to view them. You're not the only one who has experienced this. Even though this error message can be frustrating, it usually doesn't indicate a serious issue. Several reasons might be causing you to see this message, and there are also a few things you can do to fix it.
There is no longer a story for this. It only lasts 24 hours on Instagram, so if you try to view an old story, it will say, "This Story is Unavailable."
This story was deleted from the account that posted it. You won't be able to see the story if the account that posted it has been deleted.
There was a block placed on your account by the account that posted the story. Although their stories may still be available to other users, you won't be able to see their stories if you've been blocked by the account that posted them.
Neither you nor the account that posted the story are following each other. Except if they have set their stories open to the public, you won't be able to see their stories if you aren't following the account.
It appears that your internet connection is down. You might see "This Story is Unavailable" if you are having trouble connecting to the internet.
Instagram's servers have a problem. It is possible for Instagram's servers to go down or have problems on rare occasions. There is a possibility that this may be the case, so you will see a "This Story is Unavailable" message for all stories, not just for one particular story.
---
How to Fix the This story is unavailable on Instagram
So, here are some fixes to resolve the 'this story is no longer available message
Fix 1: Remove And Force Stop Instagram App
The feed may not work if it is in the background. If refreshing it did not work, try to remove it from your computer. To force the app to quit, follow these steps:
On Android:
Go to Settings.
Select Apps.
Select App Management.
Search for Instagram and open it.
Press Force stop.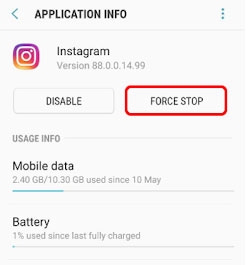 It is possible that the name of the option will differ slightly depending on the device. In most cases, the steps will remain the same.
On iOS and iPad:
Open the app switcher.
Swipe up to find the app.
---
Fix 2: Log out and Log in
Some Instagram bugs can only be encountered by a specific set of users, and if you are one of them, congratulations! What do you think? In any case, you may be able to fix this by signing out and back into Instagram. Here's how:
You can access your Instagram profile by tapping the bottom right corner of the app.
On the top right, tap the hamburger menu.
Go to Settings.
Click Log out in the bottom left corner.
If you choose to save your login information, a window might appear. Make the appropriate choice.
To confirm, click logout.
Open the app again and log in.
---
Fix 3: Report The Issue to Instagram
In case none of the solutions helped you resolve the "this story is unavailable" error, Instagram can be contacted. Depending on the severity of the problem, you may receive a fix quickly. Here's how to report a problem:
You should open Instagram.
Try shaking the device.
Choose Report a problem.
Ensure that your logs (activities) and diagnostics are included.
As a result, Instagram will be able to find the issue more quickly
Then, explain the issue and click Send Report.
---
Fix 4: Use a Third-Party App to View Your Instagram Story
Another option, if none of the above fixes solves the story unavailable error, is to use a third-party app. Because the service requires you to log in with your Instagram ID, there is a chance of a data breach. Usually, these services can't provide assistance if the user's account is private.
---
Fix 5: Clear Instagram Cache on iPhone
It is necessary to reinstall the Instagram app on your iPhone in order to clear the Instagram cache on your iPhone. To clear the cache of Instagram on your iPhone, follow these steps:-
On your iPhone, hold the Instagram app.
Select the remove option.
Choose 'delete app' from the menu.
Go to the app store and search for Instagram
To install Instagram, click the download icon,
You will now need to log in with your Instagram account.
---
Fix 6: Make Sure You Have a Good Internet Connection
It's a pity, but you cannot do much about slow speed if it causes the problem. When you are using mobile data, you should –
Put your phone in airplane mode for a few minutes.
Switching to Wi-Fi from mobile data.
It is a good idea to switch to mobile data if you are using Wi-Fi. 
---
Fix 7: Update your Instagram App
If Instagram has a bug, they will release a new release to fix it. It is, therefore, necessary to update Instagram to the latest version in order to receive the latest features.
To update your Instagram on Android, follow these steps:-
On your Android phone, open the Play Store app.
Type "Instagram" into the search bar.
Tap the Update option on Instagram.
To update Instagram on your iPhone, follow these steps:
On your iPhone, go to the app store.
Click the search icon.
Search for Instagram in the search bar.
Tap the Update button on Instagram once it is open.
---
Fix 8: Check if the Servers of Instagram are Down
You should check if Instagram is down if you're still getting the 'This Story is Unavailable' error on Instagram despite all things being fine.
Most of Instagram's features won't work when its servers are down, including its Story feature. Instagram Black Screen, Instagram Stories not working, and other issues are also possible.
If you want to verify the health of Instagram's servers, check out Downdetector's Instagram Server Status page.
---
Fix 9: Reinstall the Instagram App
It's a good idea to reinstall Instagram if all other methods fail to fix the 'This Story is no longer available' Instagram error.
By reinstalling it, it is possible to rule out everything that might be stopping the Instagram app from functioning, such as bugs, corrupted installation files, glitches, and incorrect user settings.
In addition, it will eliminate problems such as Instagram app crashes. If you want to reinstall Instagram, you can tap and hold the Instagram icon on the home screen and select Uninstall from the menu. Once the app has been uninstalled, install the Google Play Store again.
---
Sum Up
So, that's all we have for you on how to fix this story is no longer available message on Instagram. It's our hope that this guide has helped you. For more info, comment below and let us know.
Further Reading:
Leave a Comment