Highlights
Google Messages aims to revolutionize secure cross-platform messaging by integrating the open-source MLS protocol, enhancing end-to-end encryption, and promoting seamless communication across messaging services.
Exciting new features, including per-conversation answers, expressive emoticons, and stickers, are set to elevate the chat experience on Google Messages and challenge competitors like WhatsApp and iMessage.
Google's integration of MLS marks a bold step towards a safer and more user-friendly messaging ecosystem, promising greater security, transparency, and interoperability for its users.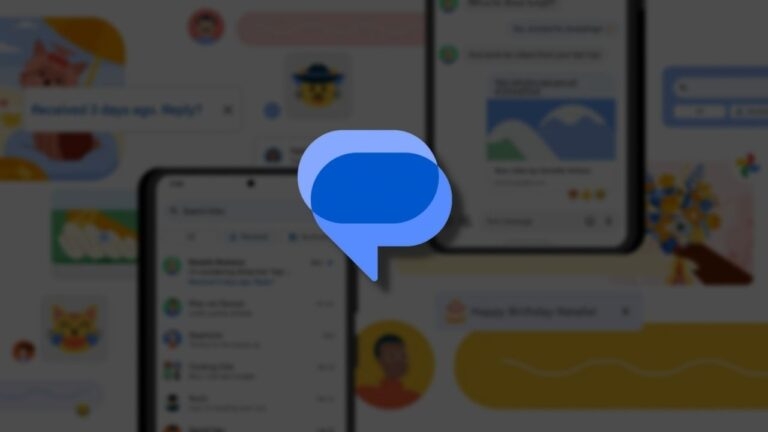 TechLatest is supported by readers. We may earn a commission for purchases using our links. Learn more.
Google Messages, a popular messaging app, is gaining traction and competing with Apple's iMessage. Google has announced its aim to integrate the Message Layer Security (MLS) protocol into Google Messages in order to improve both security and usefulness.
This change seeks to allow users to send SMS messages using Google Messages to any messaging platform, independent of the operating system.
Because MLS is an open-source protocol, it is meant to use effective end-to-end encryption mechanisms to prevent messages from unwanted access or interception.
Furthermore, it promotes increased interoperability, allowing users of multiple messaging services to communicate seamlessly.
As a consequence, users will be able to safely exchange messages with people who may be using other messaging systems. Here are further details.
Read: Google Pay Introduces UPI Lite in India for Faster Transactions
Google Messages to Integrate MLS Protocol, Adding New Features, and Improving Security
Google is making significant improvements to the security and functionality of its popular messaging application, Google Messages.
The company has officially announced the integration of the Message Layer Security (MLS) protocol into the platform, which promises to transform how users interact securely across all platforms.
The open-source MLS protocol is at the heart of this fascinating invention, designed to enable flawless end-to-end encryption for messages, making them impenetrable to prying eyes and unwanted access.
Google Messages' adoption of this cutting-edge security feature seeks to ensure that users' private discussions stay just that – private.
However, the integration of MLS does not end at bolstering security. The addition of per-conversation answers is one of the most widely awaited improvements.
This extremely useful feature allows users to respond directly to certain messages inside a chat thread, simplifying communication and making conversations simpler to follow.
Google Messages will soon allow users to express their responses using a beautiful assortment of emoticons, adding a whimsical touch to the chat experience.
This expressive function injects emotions into talks, making them more lively and engaging.
Furthermore, expressive stickers are being introduced to improve the messaging game further, allowing users to transmit intriguing visual components to enliven their chats and add an extra layer of fun to the talks.
The integration of MLS improves transparency and dependability by allowing users to trace the delivery and read the status of their communications easily.
The provision of message delivery and read receipts provides reassurance that critical information is delivered to its intended recipients.
Users will be able to "star" significant messages as an extra organizing function, providing them rapid access and making it simple to retrieve crucial information when needed.
With these exciting upgrades on the horizon, Google Messages is positioned to become a dominant player in the texting space, competing with services such as WhatsApp and iMessage.
Google is presenting its messaging platform as the go-to solution for those wanting both safety and a flawless messaging experience by combining top-notch security with a variety of appealing features.
The MLS integration is set to be released in the next months, and users are looking forward to the greater security, improved interoperability, and multitude of new features it promises to bring to Google Messages.
Google's daring move may be a game changer for how we connect with friends and family online in an ever-changing digital ecosystem where privacy and convenience are important.
Leave a Comment