TechLatest is supported by readers. We may earn a commission for purchases using our links. Learn more.
It's about sharing your slightest experiences and movements with your beloved ones. Using inbuilt messaging apps on Android and iPhone is not convenient to use anytime and anywhere.
Besides, it will cost you money even if you have a good plan the other person would not have! You would be using WiFi on your smartphones, so these WiFi Text apps will help you connect on the go without any extra charges. All these work on WiFi, and you do not need high speed.
Best WiFi Text Apps for your Smartphone
Several apps are present as third-party apps for your daily texting requirement, which may function better than the conventional apps currently on the phone. Some of these apps, which are inbuilt into your Android or iOS phones, drain the unnecessary battery even if they are not used much.
In today's fast-paced world, with increased reliance on the Internet and digitization strongly connecting everyone, it is pretty easy to have better alternatives to everything. Therefore, if you are looking for some alternative to save yourself from their wrath, we have covered you!
Messages
The first option in our list has to be the "Messages" app developed by Google LLC. It works best for texting and requires basic WiFi connectivity. Through the app, you can efficiently send text messages, gifs, pictures, videos, and emojis to your beloved ones.
The application has a clean design and flexible UI that is easier to use. So, if you have newly owned a smartphone and are not a tech freak, it is one of the convenient apps for you.
---
TextNow: Free Texting and Calling Application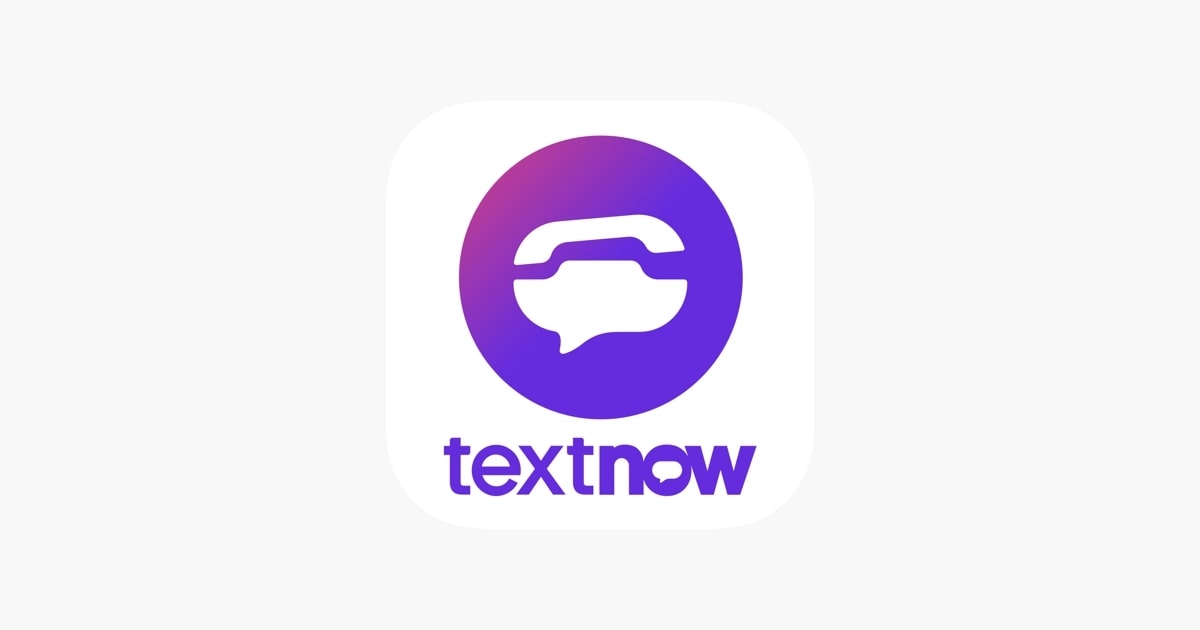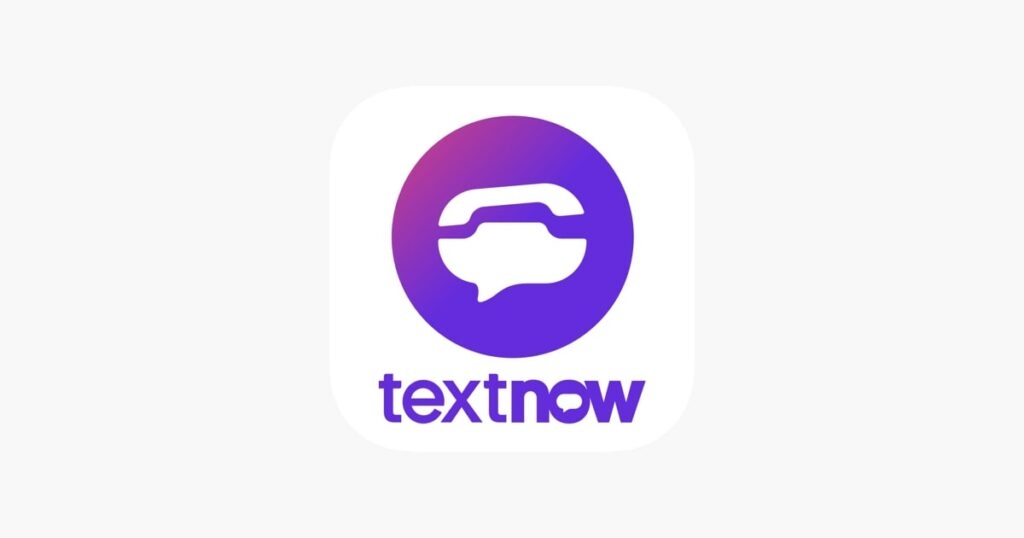 TextNow is a free application available for texting and calling. It is pretty popular in the USA and Canada. The app is accessible to everyone who intends to use it. You can text, send pictures and attach signatures absolutely for free.
However, the app charges a minimum amount of 0.01$ per call from all the users, which doesn't matter if you are looking for texting as a prominent feature to be available without any cost.
---
Talkie – Wifi Sharing, Chats, and File Sharing
Suppose you are an employer, educator, or someone involved in dealing with people formally. In that case, this app will fit perfectly for all your requirements offering good connectivity to every user who communicates with this application individually or together.
Talkie works the same way as any other texting app. But it is meant for legal purposes.
---
Text me: Text free, Call free and Second Phone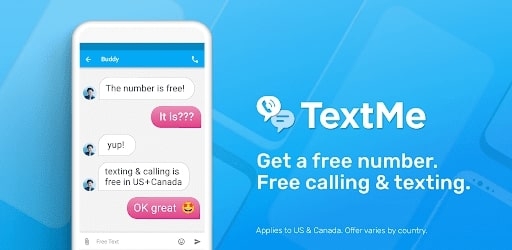 This app allows you to have a smooth texting experience, call options, and add phone numbers to your service. 
You can make as many calls as you wish within the countries of the USA and Canada. Text me also has excellent connectivity to hundreds of other countries, allowing you excellent cross-border connectivity.
The app is perfect for those who want to be in touch without any hindrance with their friends and family who live far away in different places.
---
TalkU – Free Calls, Free Texting, and International Calls
Gone are those days when we had to pay a hefty sum to connect with someone through a call or cellular service. The internet has made free services accessible for robust connectivity through texting and calling, such as TalkU.
It is excellent free texting and calling app for all its users. There is also the option of cheap international calls for all its users and no roaming charges where premium users can even record their calls.
---
Text Plus – Free Texts and Calls
Text plus is an app with one of the most genuine reviews by its users, which echoes amongst each other. Hence, it is super reliable as a source of texting and even free calls.
The connectivity of this application for the countries of the USA and Canada is free for texts and calls. However, if you intend to use this service for international communication, you have to pay a small amount.
Don't let the non-availability of free resources bother you since the app has the best reviews. We recommend you give text plus a try and let us know in the comments if you feel the same as we described above for this application. 
---
Messaging Classic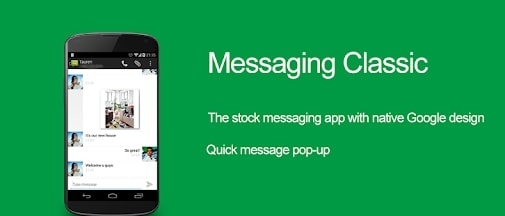 This is one of those messaging services the major mobile phone manufacturers have preferred as their primary facilitation of texting and messaging features (brands such as LG, Samsung, HTC, and Sony).
This classic messaging app supports all Android devices brought to the users over version 4.4 and above. It has all the features that any individual would require for texting or messaging purposes.
Messaging classic is free for anyone to have and use it.
---
Pro SMS: Best Offline Messenger
Pro- SMS replicates the good old texting and messaging services that were present for all users back when smartphones were available for effective communication. 
It is an app that users can download if they wish to relish the pre-internet era and text people. The app is functional purely for SMS and MMS services, which limits its features compared to other apps available in the store.
However, Pro- SMS is also beneficial for someone looking to restrict communication in an organization only on the SMS service due to disciplinary purposes. Even parents and educational institutions can consider this app to bridge people from unnecessary distractions.
It is free of cost, and you need WiFi to use the application for texting. So far, Pro SMS only delivers the features of SMS and MMS, not calling.
---
Line – Free Calls and Messages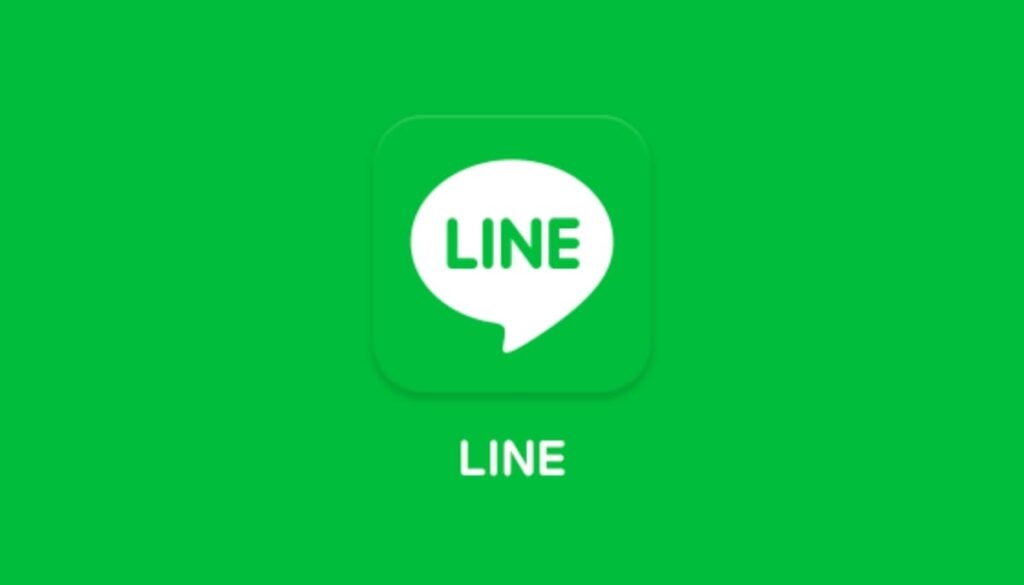 Line-free calls and messages have been highly appreciated by the users who have opted for this application. It has positive reviews for its simple user interface that is highly efficient for wifi texts and calling services.
After downloading Line, you can directly send any text to any phone number in your contact list by device storage memory. The app has this unique feature that often comes in handy for people with poor WiFi connectivity. It allows the texts to be received by the users without an internet connection.
However, the sender always requires a functional internet connection of decent bandwidth for the text to be received by another person looking forward to it. Another great feature in the bag is free calls and messaging applications with plenty of outstanding features. You get storage provided where you can store/ access all your pictures, documents, videos, and audio from anywhere in the world.
The app is incredible for the ones who have a poor internet connection.
---
Android messages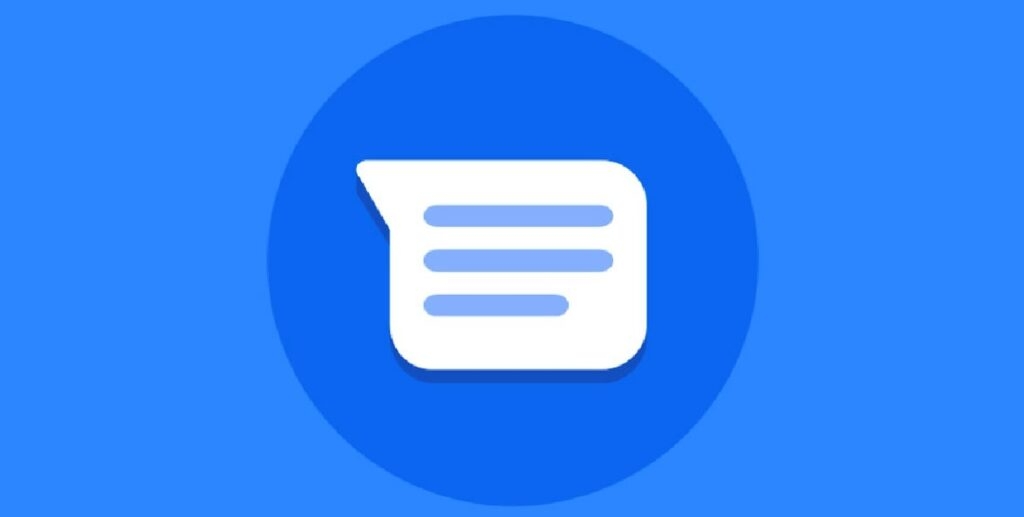 Android messages are specially meant for the android smartphone, as the name suggests. It is used to send SMS and MMS to other users. The app is officially made available to the users, with Google as the company. This app provides users with a simple, crisp, straightforward texting service.
This messaging application is freely available to all users seeking to download it. Android messages hold a golden reputation of 1 billion downloads, which speaks for this application's reliability as any individual's source of SMS and MMS. This application's critical features include the user interface experience, which is reported to run smoothly with easy-to-understand graphics.
Android messaging is also preferred by the users so massively in the numbers because one can retain the original quality of their pictures or videos shared during a text mode of communication.
---
Yaata SMS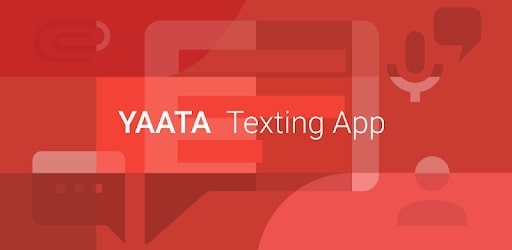 Yaata SMS is one of the top favorite apps by users worldwide because this text service application is heavily customizable according to any requirements of the person using this as their mode of communication for texting. The users can customize and configure the Yaata SMS application according to their requirements limitlessly, and the app is famous for its key features, such as flexibility.
The application of Yaata for SMS has so many advanced features. Yet, it only consumes data of 5MB, so if you are on limited internet connectivity, we suggest you try this application as it works the best even with little or fewer internet data.
Yaata SMS will be suitable for all users, from beginners to ultimate users who have advanced requirements through the texting service; the app is fast and functional and is reliable for all users worldwide in most countries.
There are limitations on the free versions, but once you switch to their premium texting app service, users get super advanced flexible features such as message scheduling, auto text forward, blacklisting, and so on.
---
Signal Private Messenger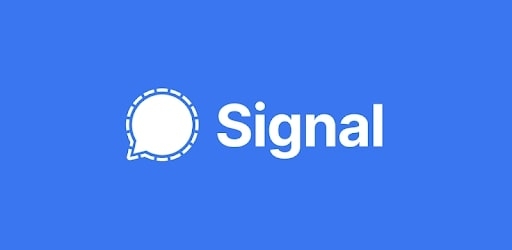 Suppose you are looking for an application to facilitate your texting options that is isolated from any third-party observation and functions on decent wifi.
In that case, this app of single private messenger should be your final consideration out of all the possibilities we specified above. The application somewhat replicates WhatsApp, but one could always send texts even in the most constrained environment in their surroundings. The application is 100% independent without any owner as its most crucial feature.
Signal private messenger is great for organizations, institutions, and people who seek for their information through the text to be completely confidential by sending and receiving end without any compromise over privacy concerns.
This application has been trusted so far by the millions of users who have used it for an extended period and dropped some excellent eye-catching reviews over its texting service's user interface, privacy, and simplicity.
Use the Signal private app messenger if you seek worldwide communication, such as texting with your main requirement and high-fidelity sending and receiving texts.
---
The Conclusion
In today's world of great possibilities, which is heavily connected throughout the internet service and used as an essential mode of communication, everything is readily available just from a few touches on your smartphone screen.
This article has provided the best-sourced applications compatible with each specific requirement of texting or SMS and is also highly efficient on their user interface front.
This list will help you with a comprehensive choice of applications millions of people use for texting, along with strongly positive reviews attached to them. Bookmark our page and keep returning to our site for more such articles.
Leave a Comment