Highlights
Firesticks offer an easy setup and compact design, making them a popular choice for those who enjoy watching TV.

It is common for Firestick users to get stuck on the Amazon logo when trying to watch their favorite shows, movies, series, etc.

Fortunately, users who've experienced the problem have reported several solutions to fix it if they get stuck on the Amazon logo screens.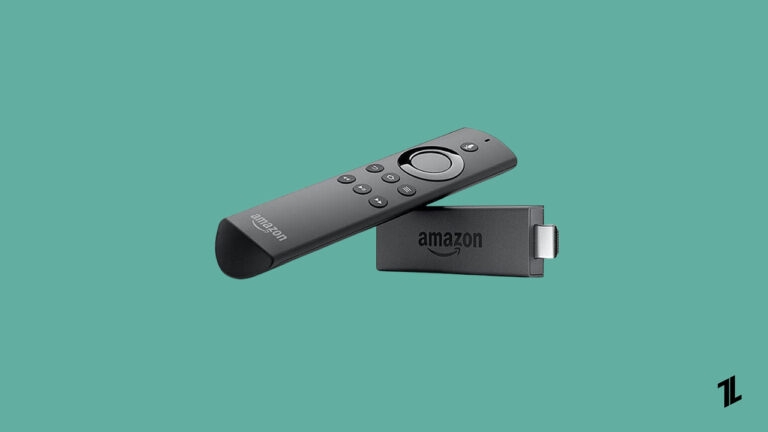 TechLatest is supported by readers. We may earn a commission for purchases using our links. Learn more.
You can easily watch TV shows, movies, and other video content with a Firestick. Users may run into problems with their devices from time to time, such as getting locked out of their Amazon logo screens.
In spite of its frustration, this is often caused by a simple problem that can be fixed by following a few simple troubleshooting steps. This article will show you how to fix your Firestick stuck on the Amazon logo.
Why Does Firestick Stuck on Amazon Logo?
There are a number of reasons why an Amazon Firestick may become stuck on the Amazon logo, including:
There may be a software glitch or bug that causes the Firestick to remain at the Amazon logo. The issue can be resolved by clearing the cache, updating the software, or resetting the device.
In some cases, the Amazon logo may appear on the Firestick if the device is running out of memory. Ideally, you should empty the cache and uninstall unused applications to free up memory.
There are times when a malfunctioning power adapter or damaged device can cause the Firestick to remain on Amazon's logo. Depending on the issue, you may need to return the Firestick for repair or replacement.
There is a possibility that the Firestick will become stuck on the Amazon logo if the software on it is corrupted. Factory resets can help resolve this issue. So, now let's start with the fixes for this issue in more detail.
---
How to Fix Firestick Stuck on Amazon Logo
Here are some fixes for resolving the Firestick stuck on the Amazon Logo issue. Therefore, if you are experiencing this problem, try all the methods discussed below.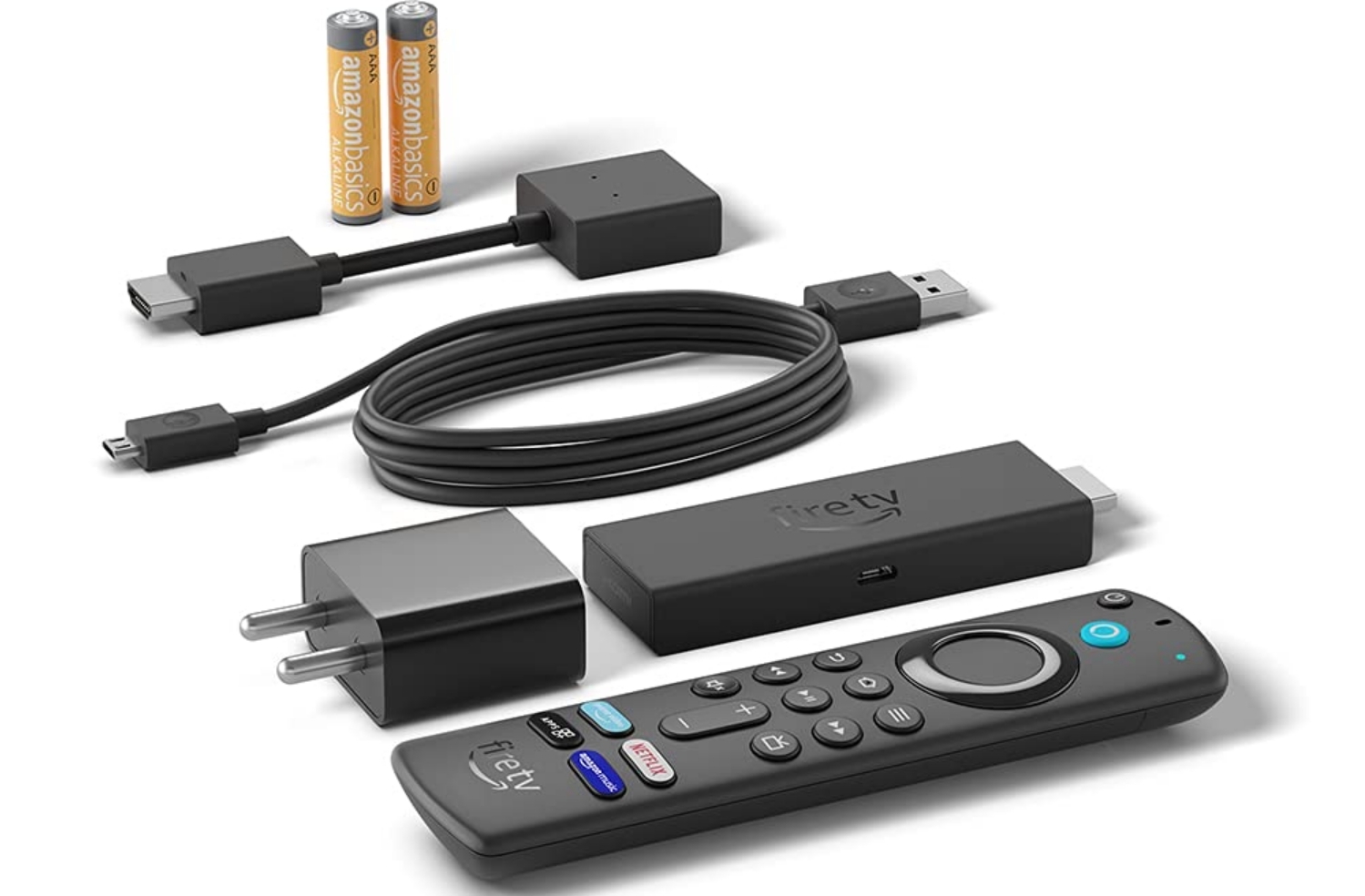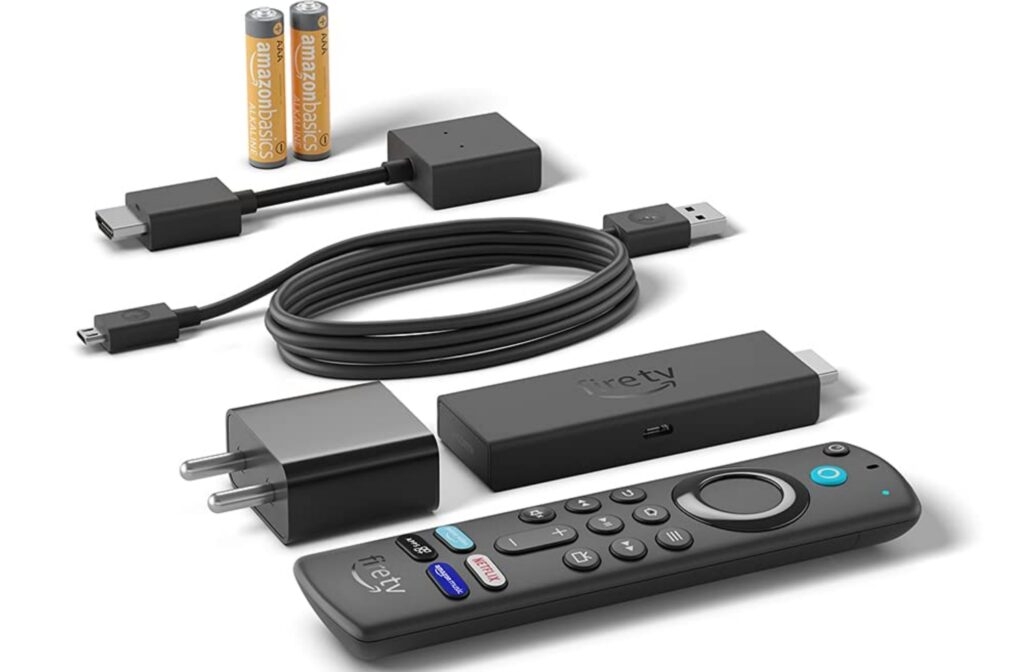 Fix 1: Restart Your Firestick
You can solve many problems with your Firestick by restarting it – it's a simple process. It is possible to resolve problems such as the Amazon logo getting stuck when you restart the Firestick by closing any open applications and resetting the system. You can restart your Firestick by following these steps:
On the side of the Firestick, you will find the power button.
You must disconnect the Firestick's power cord from the wall outlet or remove it from the device's power source to unplug it.
Before plugging the Firestick back into the power source, wait for 10-15 seconds.
Check that the TV is set to the correct input before turning it on.
By pressing the power button, you can turn the Firestick on.
Follow these steps, and the Firestick should restart so that you can access the home screen and stream content. You may need to try some of the other troubleshooting steps outlined in this article if you continue to get stuck on the Amazon logo.
---
Fix 2: Use Another HDMI Port
It is common for TVs to come with more than one HDMI port. You cannot get past the logo screen when connecting Fire TV Stick to a dysfunctional HDMI port.
There is a possibility that you will need to switch HDMI ports and plug Fire TV Stick into a different one. Make sure you use the TV remote to change the HDMI screen.
---
Fix 3: Cool Down Fire TV Stick
Residents of hot climates should pay attention to this. Fire TV Sticks might become hot from heavy usage, which can result in the device being stuck at the logo.
Make sure the TV is turned off, and the Fire TV Stick is unplugged. After a minute or two, let it cool down. You can plug the Fire TV Stick back into your TV and start streaming your favorite TV shows and movies as soon as it's ready.
Fix 4: Use Fire TV Stick Without HDMI Adapter
HDMI adapters may be required for Fire TV Stick to be connected to televisions based on their hardware. Unless you need it, you shouldn't use an HDMI adapter. The adapters might not perform as expected in some cases, and you'll run into problems.
---
Fix 5: Use The Original Charging Cable
Data cables that came with your Fire TV Stick should be used just like the original adapter. It is possible that you'll have trouble using the power supply if you use a crappy third-party data cable to charge your Fire TV Stick. If there is an insufficient power supply, the Fire TV Stick may become stuck at the logo.
---
Fix 6: Contact Amazon Support
Suppose you have tried all the troubleshooting steps in this article, and the Firestick is still stuck on the Amazon logo. For further assistance, you may need to contact Amazon support. In addition to phone and chat support, Amazon offers email support as well. Here are the steps for contacting Amazon support:
Visit the Amazon Fire TV support website.
Choose the support type you need (phone, chat, or email).
You can reach a representative by following the on-screen instructions.
Whenever you contact Amazon support, be prepared to provide your Firestick's model and serial numbers and any relevant error codes and messages. An expert will diagnose the issue and provide you with a resolution or further assistance.
You may need to return your Firestick for repair or replacement if the issue is hardware-related. If you need repairs or replacements, Amazon will handle them free of charge through the warranty.
---
Some Frequently Asked Questions- FAQs
Does the Amazon Fire TV Stick need a WiFi connection?
Yes, the Amazon Fire TV Stick requires a WiFi connection to stream content. Amazon Prime Video, Netflix, Hulu, and other apps are compatible with the Fire TV Stick, which connects to the internet via WiFi. It is impossible to connect the Fire TV Stick directly to a wired network since it lacks an Ethernet port.
If you would prefer a wired connection over WiFi, some Fire TV Stick models come with ethernet adapters for connecting to a wired network. In addition, the newer versions of the Fire TV Stick also support WiFi 6, which gives them faster and more reliable wireless connectivity.
Do you need Amazon Prime to use the Amazon Fire Tv Stick?
There is no need to subscribe to Amazon Prime in order to use the Amazon Fire TV Stick. Many apps can be used with the Fire TV Stick, including Amazon Prime Video, Netflix, Hulu, and many others.
However, if you subscribe to Amazon Prime, you'll be able to watch exclusive movies and TV shows, enjoy free two-day shipping on eligible Amazon items, and more. Netflix, Hulu, Disney+, and other apps can be streamed even if you do not have an Amazon Prime subscription. If those services charge subscription fees, you must sign up for them separately.
---
Conclusion
With a few basic troubleshooting steps, you can often resolve a problem with a Firestick stuck on the Amazon logo. It shouldn't take long to solve this problem, so you can get back to watching your favorite TV shows and movies.
So, that's how to fix it if you get stuck on the Amazon logo screen on Firestick. We hope you find this article helpful. But, in case you need more help, comment below and let our team know.
Leave a Comment