Highlights
Oculus Quest 2 is one of the most popular VR headsets around, while Firestick is one of the best streaming devices.

You would want to cast Oculus Quest 2 to Firestick and Firestick, but there's no direct feature to do so.

We have mentioned how you can cast using certain third-party apps effectively.
TechLatest is supported by readers. We may earn a commission for purchases using our links. Learn more.
The nostalgia for Oculus Quest headsets has always been incredible. Even since its launch, they have redefined VR headsets by providing VR experiences that none others could provide.
Since most of you would have loved Oculus Quest, Meta released another version with a comprehensive collection of content and a better immersive experience. Some of you would be unaware that it was rebranded to Meta Quest 2. 
Well, facts apart, you would want to use them together for better entertainment, and the role of casting comes into the picture here. So, if you are struggling with how to cast Oculus Quest 2 to Firestick, we have covered you all with it!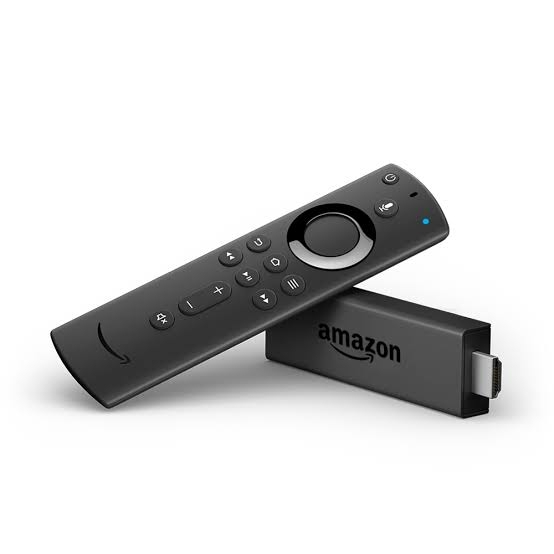 Can I Cast Oculus Quest 2 to Firestick?
When you use Oculus Quest 2, you might know it supports casting to multiple devices. However, it is noteworthy that the firestick has no inbuilt feature to cast Oculus 2 on it. Therefore, you will have to use a third-party app for the purpose.
Besides, the third-party app must be from a trusted provider so that it doesn't corrupt your Firestick. To enjoy seamless casting, it is essential to set up the casting process also and adequately in a way that the connection between them remains stable
---
How to Cast Oculus Quest 2 to Firestick
The guide to installing Oculus Quest 2 to firestick involves using third-party apps. Amongst the three available options, including AirScreen, AirReceiver, or Chromecast for it, you can select one that suits your requirements.
Method 1: Use AirScreen to Cast Oculus Quest 2 to Firestick
Using AirScreen is the simplest process to cast Oculus Quest 2. It doesn't involve complex processes, nor does the app have any bugs. So, it is even friendly to use for novices. Without any further ado, let's proceed!
Follow the steps given below to cast Oculus Quest 2 to Firestick:
Head over to the Home screen on Firestick and click on Find.
Tap on Search and type AirScreen to proceed.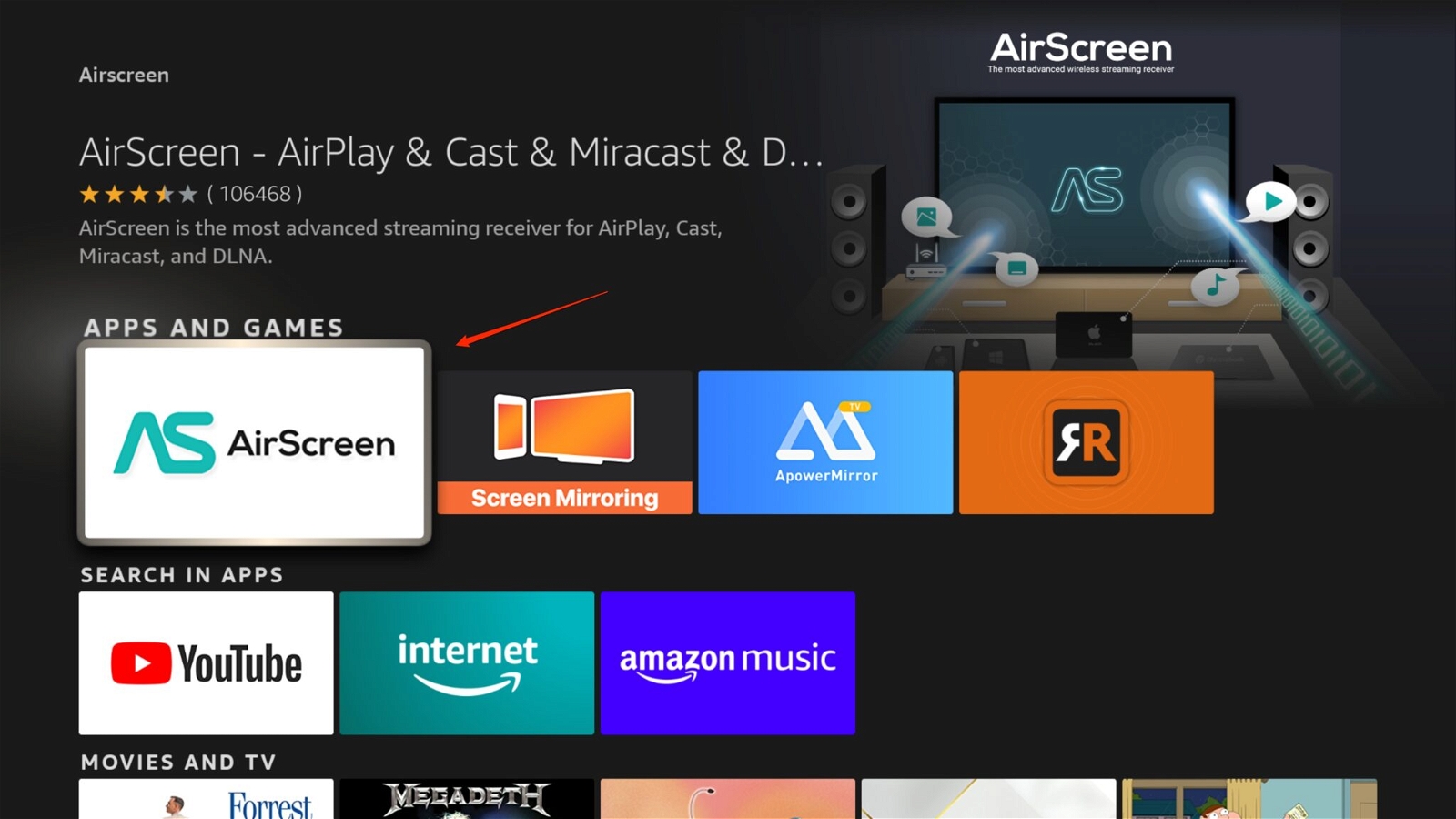 Select the first result and press the download button.
Open AirScreen, and when it installs, click on Start. 
Let your device display a connection screen, and then switch on your Quest 2 Headset, also,
Tap on the Oculus button from its controller to head over to the menu and choose Share. 
Select Start Headset Casting and click on Chromecast from the list.
Press the Start button to confirm and proceed with your action. 
Besides, there's an alternative method of using AirReceiver. 
---
Method 2: Cast Oculus Quest 2 to Firestick using AirReceiver
AirReceiver is another app to stream Oculus Quest 2 on Firestick. However, people using it find it inconvenient to adjust this app's screen resolution and complex settings. Yet, if you are a software veteran, then AirReceiver would be your go-to choice.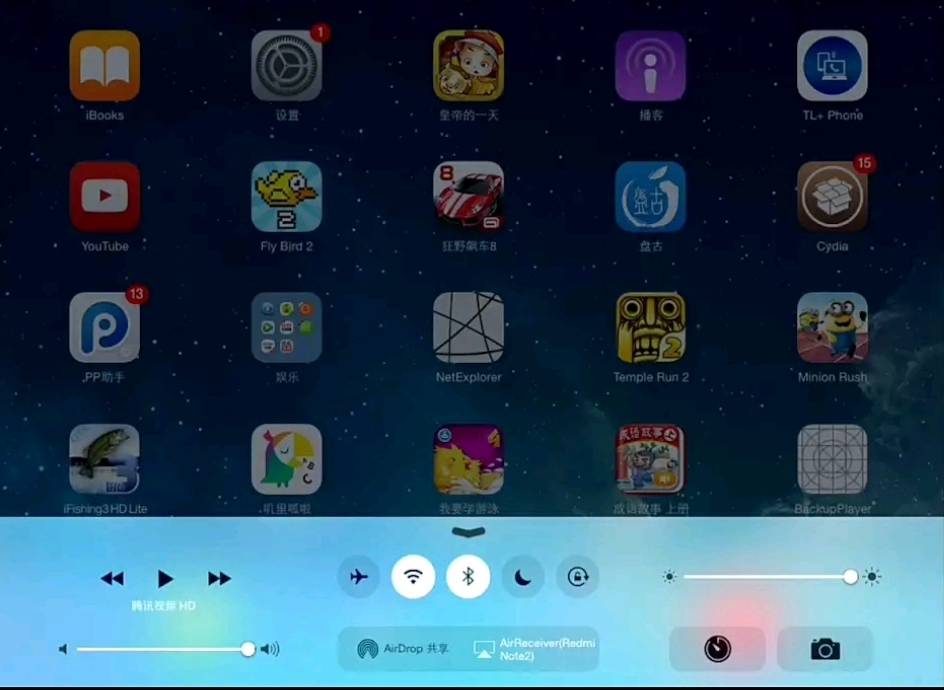 Follow the steps given below to do so:
Go to Home Screen on your Firestick and tap on Find.
In the search box, proceed with AirReceiver and click on the first search result. 
Press on Download, let the installation complete, and Start the app.
The app will prompt you to select Firestick as your casting device. 
Switch on the strap and Quest 2 Headset. 
Click the Oculus button on the right-side controller, and the menu will launch. 
Tap on Share and select Start Headset Casting. 
The app will detect available devices and choose your Firestick from the list.
You can then begin casting Oculus Quest 2. 
---
Method 3: Cast Oculus Quest 2 to Firestick using Chromecast
If you own a Chromecast device, you don't need to integrate a third-party app or service. Instead, you can use Chromecast to cast Oculus Quest 2 to Firestick.
Follow the steps given below to do so:
Connect the HDMI of your Chromecast with your TV and plug the device USB into the charging port and further to a power socket
Switch on your Smart TV and head over to HDMI input
You must install Google Home App on your smartphone or tablet and sign in with it
Open Google Home App's home screen and tap on the plus-shaped (+) icon
Tap on Set Up Device and click on New Device. 
Let the app detect available devices, including your Chromecast. 
Proceed with your WiFi SSID and complete the connection.
Switch on Oculus Quest 2 and ensure that the Headset is also connected to the same WiFi SSID as that of Firestick.
Strap on the headset and open the universal menu of your Oculus Quest 2. 
Click on Share from the menu and select Cast. 
Home App would now detect the available devices, choose Chromecast, and begin streaming.
Thus, you can now enjoy Oculus Quest 2 on your Firestick. If you would have additional concerns in the casting process or would find it problematic to do so, here's where the next section will help you out! 
---
Why Do I Find an Error in Cast Oculus Quest 2 to Firestick? 
There are multiple reasons why you find an error while casting Oculus Quest 2 to Firestick.
Below mentioned is a list of the same:
Not using AirScreen or AirReceiver: Many users have reported that they can't cast Oculus Quest 2 to Firestick. It's noteworthy that they did not use AirScreen or AirReceiver but instead relied on other additional unauthorized apps. Therefore, use it with AirScreen
Poor or Unstable Internet Connection: Another reason behind the casting issue is a poor or unstable internet connection. So, if you suspect that your internet connection is unstable, then it won't stream seamlessly from the source. Therefore, you would find it problematic to use Oculus Quest 2 on Firestick. So, a troubleshooting network connection is essential.
Obsolete Firmware: An obsolete firmware of Firestick is a significant concern to cast Oculus Quest 2 to Firestick. Because such outdated firmware has glitches; therefore, it doesn't function optimally, even for the most basic functions. Consequently, users did report an issue while using AirScreen or AirReceiver to Firestick, and the problem was resolved after upgrading the firmware or software. Besides, even Chromecast works optimally without any casting issues.
Not Using Firestick and Third-Party or App on the Same Network: You might not know, but using Firestick, respective third-party apps and devices over the same network are essential. If it's not, then they won't be able to communicate signals, and hence it would be troublesome for devices to stream correctly.
Long Distance Between Devices: If your casting device and Firestick are kept much distance, the casting won't work correctly.
There can also be other issues that can lead to casting problems for Oculus Quest 2 on Firestick. Hence, you must follow the necessary protocols while setting up the connection. 
---
Frequently Asked Questions
How do I use the Oculus Quest app?
Use the Oculus Quest app with a simple sign-in. However, you must ensure that your app and the casting device are on the same network.
Can You stream Oculus Quest to firestick?
You can stream the VR headset Firestick using third-party apps. 
How to play Oculus Quest 2 on Apple TV?
To play Oculus Quest 2 on Apple TV, you should share your iPhone screen and further use Screen Mirroring on Apple TV. You can then play Oculus Quest 2 using iPhone Screen Mirroring on Apple TV.
Can I connect my Oculus VR headset to Fire TV?
You can directly connect your Oculus VR headset to Fire TV. 
---
The Final Verdict
If you were wondering how to cast Oculus Quest 2 to Firestick, you would have got your answer! Many of you think that whether Oculus Quest allows you to cast on other devices or not, it does enable it.
However, Firestick doesn't have an inbuilt feature to allow that, so you have to integrate with other third-party apps or services. The best option is to use AirScreen or AirReceiver, wherein the latter app seems the best method for users. 
Further, if you have a Chromecast, things are much easier as you can use Google Home App and this device to cast Oculus Quest 2 on Firestick. So, what are you waiting for? Head over to the best VR experience now! 
Further Reading:
Leave a Comment