Highlights
Z790 and B760 are the best Intel motherboards in their price range, good for productivity and gaming.
Z790 motherboard is designed for high-end gaming PCs and intense graphic usage for premium users.
The B760 motherboard is designed for midrange gaming and productivity PCs for moderate users.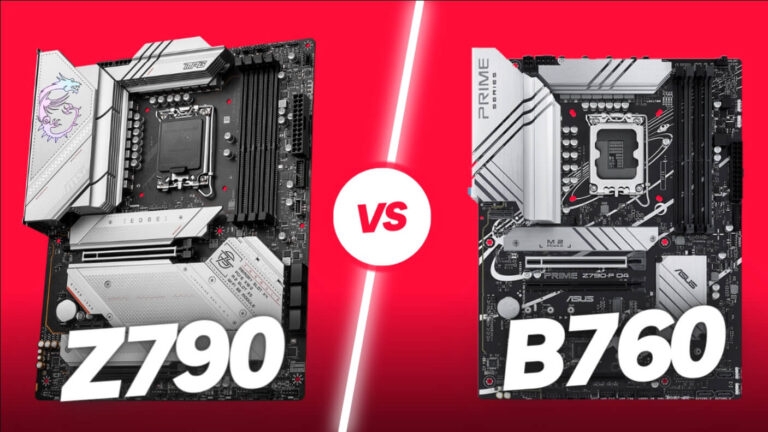 TechLatest is supported by readers. We may earn a commission for purchases using our links. Learn more.
Motherboards are one of the most crucial components of a computer system, serving as the backbone of its overall functionality. Choosing the right motherboard can be a daunting task, with an abundance of options available on the market.
Intel is one of the most prominent manufacturers of motherboards, with a range of options to suit various computing needs.
Two of the latest offerings from Intel are the Z790 and B760 motherboards. Both models are designed for high-end performance and offer advanced features that cater to gamers, enthusiasts, and professionals.
In this article, we will look in-depth at the differences between the two motherboards to help you determine the best fit for your computing needs.
Intel Z790 vs. B760 – Key Differences
Chipset and Motherboard
Many people didn't know the actual differences between a chipset and a motherboard. In simple terms, a motherboard and a chipset are two different components that work together to enable the operation of a computer system.
A motherboard, also known as a mainboard, is a physical board that connects all of the other components of a computer.
It provides the electrical and data connections necessary for components such as the CPU, RAM, and storage devices to communicate with one another.
A chipset, on the other hand, is a set of electronic components that are designed to manage and control the flow of data between the CPU, memory, and other components on the motherboard.
The chipset acts as an intermediary between the CPU and the other components on the motherboard, facilitating communication between them and providing additional functionality, such as support for specific types of input/output devices.
In essence, the chipset is a critical component of the motherboard, without which the motherboard could not function properly. 
It provides the essential functions necessary for the motherboard to connect and communicate with other computer components, while the motherboard serves as the foundation upon which all other components are mounted and connected.
---
Differences Between the Intel Z790 and B760 Motherboards
After several announcements at CES, users now have access to the brand-new B760 and H770 motherboards, which provide many affordable yet plentiful alternatives. The Z790 chipset was the first option to arrive with the new CPUs. 
I've outlined the characteristics that differ between the Z790 and B760 chipset designs to give you a more precise picture of the general changes.
The CPU Socket
The sense of impending doom that comes with a CPU socket change is the first thing we should address. Fortunately, the LGA 1700 socket used by 13th-Gen CPUs is the same one used by 12th-Gen CPUs.
This implies that if you have a board from the 12th generation that you would like to utilize with a 13th-generation CPU, you won't need to bother buying a new board. 
These motherboards will not support a 14th-Gen release in late 2023 or early 2024, as Intel typically keeps the same socket for two generations.
---
PCI-E Lanes, GPUs, and SSDs
It has been possible for Intel to compete with AMD's Ryzen 7000 CPUs in terms of PCI-E lanes and extension. Up to 28 lanes are supported by the Z790 chipset, but only in the Gen3 and Gen4 editions.
The new 13th Gen CPU comes with up to 20 PCI-E 5.0 lanes, which is different. As a result, the top-tier motherboards will support M.2 SSDs and PCI-E 5.0 for GPUs.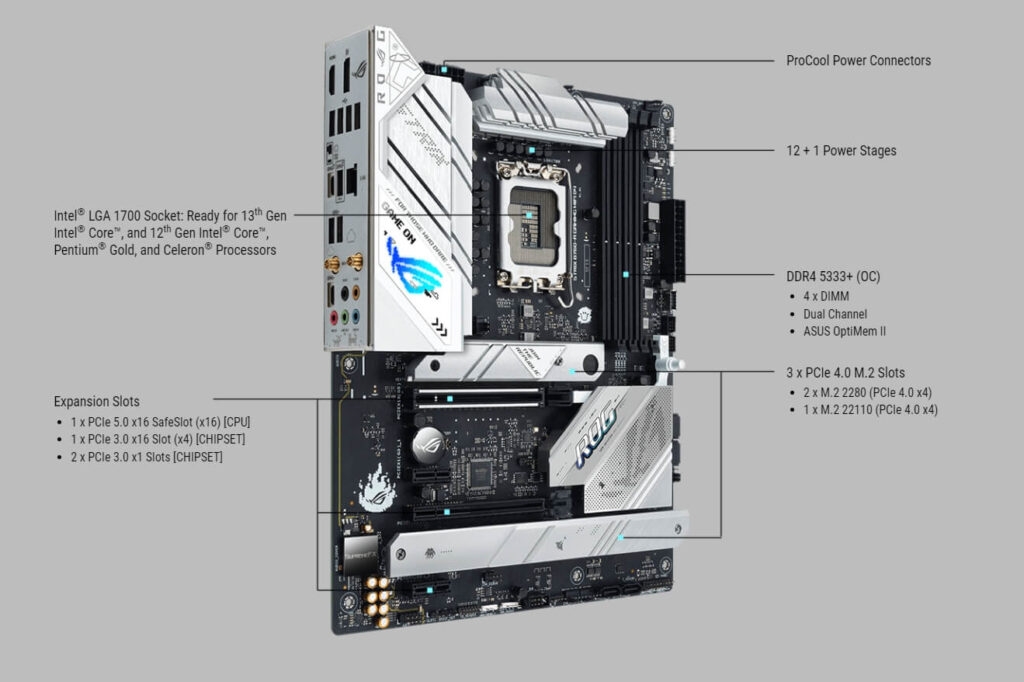 This is amazing, considering that the presence of Gen5-ready slots sets it apart from AMD's AM5 architecture. The fact that Intel keeps up with the competition in this area is fantastic for consumers. 
B760 boards will provide a comparable selection to Z790, but with fewer slots and overall connectivity. Users of the B760 and Z790 still have the option to use PCI-E 5.0, but only with a single SSD and a single PCI-E 5.0 GPU-compliant GPU, depending on the manufacturer's choice.
Because the PCI-E 5.0 lanes are fortunately included with the CPU, customers may still use Gen5 slots on B760 motherboards, depending on their selected board. 
The number of supported PCI-E 4.0 and 3.0 lanes does reduce to 14, reducing the number of Gen4 or Gen3 compatible slots on this chipset. Nevertheless, this is a minor drawback.
---
VRM Power Phases
With the Z790 chipset, it appears that a variety of motherboards are available, some of which have significantly more affordable offers.
This implies that depending on how much money you're ready to pay, your capacity to overclock may weaken. 
Some boards appear to have fewer power phases than the top-end Z790 boards, which appear to have 20 or more.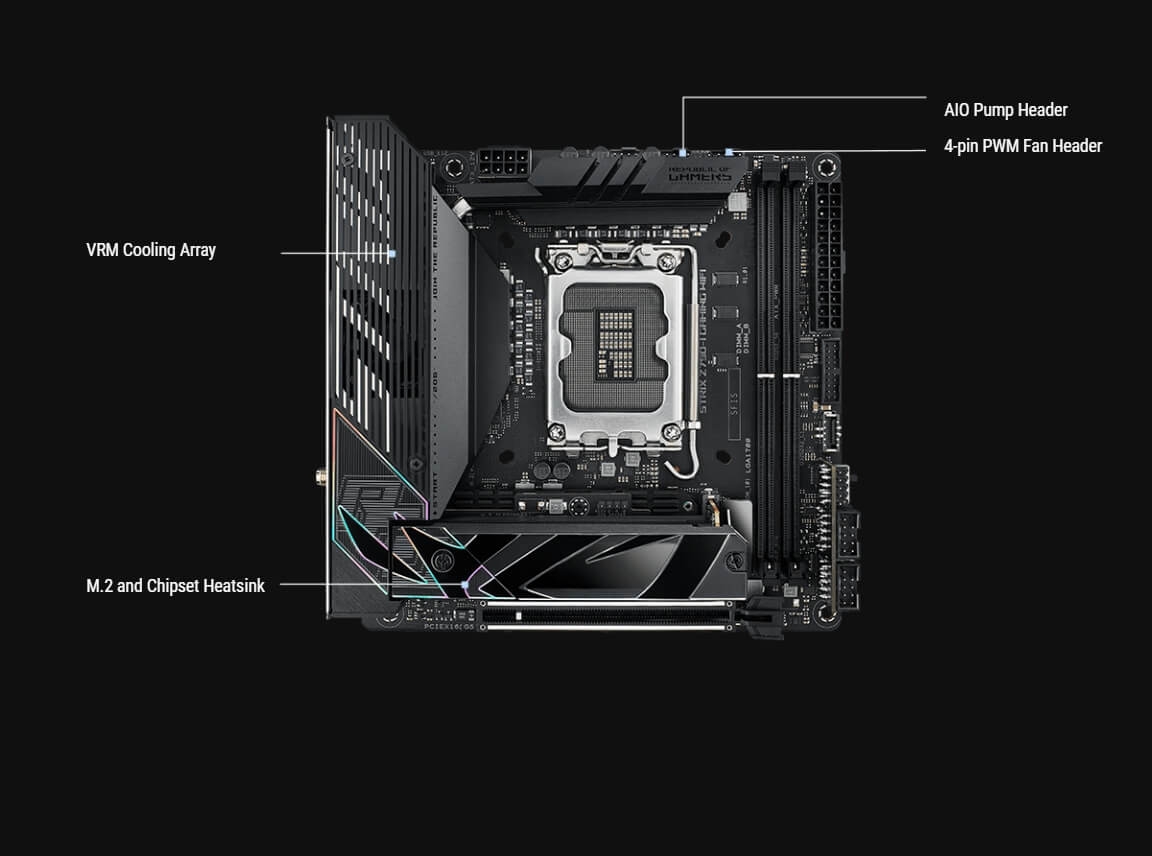 Because even low-cost boards have respectable VRM cooling and power phases, these boards will be better able to overclock the new Intel CPUs to speeds of over 6GHz. Contrarily, and as has been the case for a while, B760 motherboards do not officially enable overclocking.
As a result of not needing to support a higher clock speed than the authorized level, B760 motherboards will have much fewer VRM power phases.
Nevertheless, since choosing a processor with an unlocked core clock is not required, B760 customers can save some money by buying a non-K Intel CPU.
---
RAM Support
Offering people the option to choose between the two is fantastic for PC builders on a budget or in the middle of the price range. I would recommend Intel motherboards over AMD.
Both are compatible with the 13th-Gen platform, and depending on the board you choose to buy, you'll need to buy a certain kind of RAM (DDR4 or DDR5). For information on the supported overclocking speeds and the RAM generation, you'll require, visit the manufacturer's website.
The B760 chipset, where cost is more of a consideration, should also remain with DDR4 boards, while the more expensive Z790 chipset design should allow for more flexibility.
---
Gen 4 Support
Another thing to keep in mind is that all of these new boards will largely be PCI-E Gen4 compliant, with Gen5 compatibility added sometimes, depending on the vendor.
Regarding 12th-Gen boards, PCI-E 5.0 was only available on the priciest top-end boards, which is a slight departure from the current situation. 
Moreover, the PCI-E 3.0 slots were more prevalent than the more recent PCI-E Gen4 slots in the B660.
There should be sufficient Gen4 on the Z790 and B760 alternatives, so Gen4 SSD. As is customary with higher-end boards, the Z790 chipset will feature the most Gen4-compliant slots. 
Furthermore, as we already noted, users of the B760 board do lose out on one or two slots due to the reduced PCI-E lane count, but those opting to purchase a less expensive board are unlikely to utilize all of their storage slots.
---
Rear and Internal IO
USB 3.2 Gen2x2 was added to Intel 12th-Gen CPUs, WiFi 6E modules on some motherboards, and sporadic 10 Gigabit LAN. On the rear IO, there are two significant changes. 
The first is the presence of Thunderbolt 4 on some boards. These USB 4 ports may enable up to 40GB/s transfer rates, 8K monitors, and many devices, provided you have a USB hub or similar device.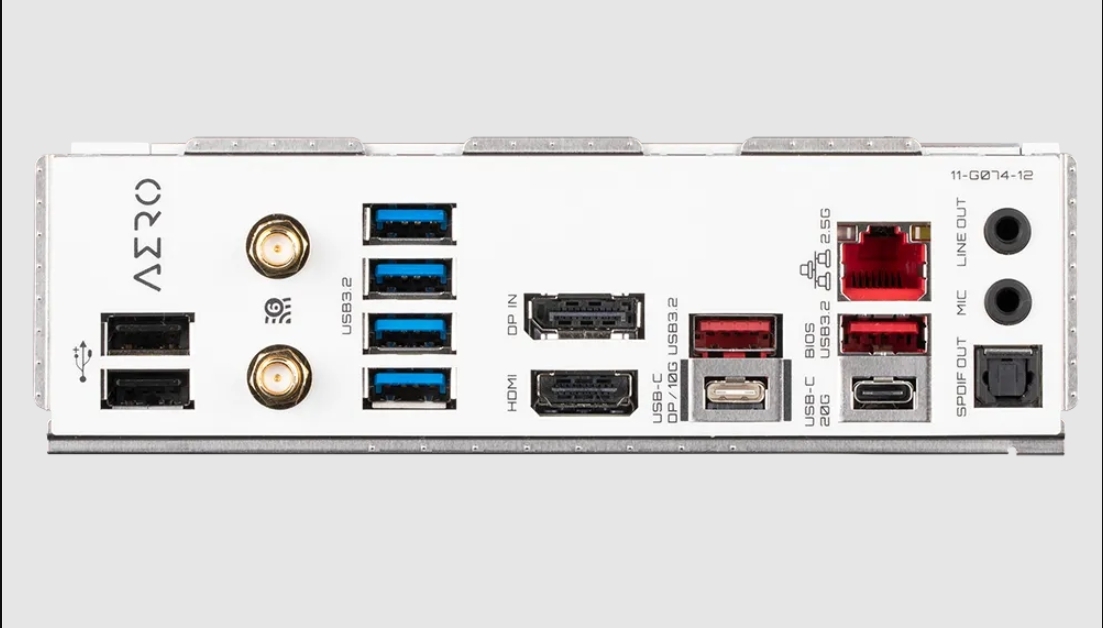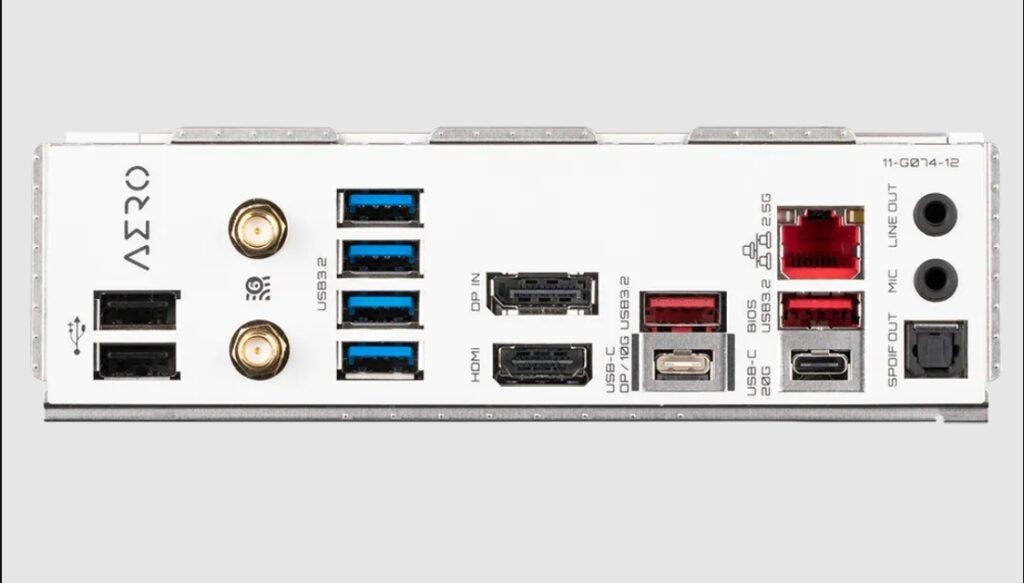 The sheer number of ports accessible is the second significant improvement. The latest motherboards may accommodate additional ports so you can connect all your devices because of the architectural modifications. 
Like with the Z690 motherboards, the Z790 chipset will be better positioned to provide additional USB ports. Overall, B760 boards lose two USB ports, although this difference is relatively modest. 
Most users would be OK with 12 ports on their board, most of which would be high-speed alternatives.
Internal IO hasn't altered much except for the number of ports again. The new boards can support other high-speed connections, such as USB 3.2 Gen2x2, and Type-C fast charging connectors.
---
Table of Differences: Intel Z790 vs. B760 Motherboard
| Features | Z790 | B760 |
| --- | --- | --- |
| CPU PCI Express 5.0 Lanes | 20 | 20 |
| CPU Overclocking Support | Yes | No |
| Chipset PCI Express 4.0/3.0 Lanes | 28 | 14 |
| Max Number of SATA 6.0 GB/s | 8 | 4 |
| Max Number of USB Ports | 14 | 12 |
| RAID Support | PCIe / SATA – 0, 15, 10 | SATA – 0, 15, 10 |
| Max USB 3.2 Gen 1×1 Ports (5Gbps) | 10 | 6 |
| Max USB 3.2 Gen 2×1 Ports (10Gbps) | 10 | 4 |
| Max USB 3.2 Gen 2×2 Ports (20Gbps) | 5 | 2 |
| Max USB 2.0 Ports | 14 | 12 |
---
Pricing Comparison
The Z790 motherboard pricing starts at 299 USD and B760 at 199 USD, whereas several Z790 boards have already been given pricing, which is predictably comparable to those for the Z690 chipset boards from the previous version. 
In a market where costs only seem to be increasing, I may have been anticipating the new boards to be more expensive; therefore, I find the price range refreshing.
---
Wrapping it All
The Intel Z790 motherboard is a top-of-the-line motherboard that offers advanced features and overclocking capabilities for high-performance gaming and computing. It is ideal for enthusiasts who require the latest technology and are willing to pay a premium price.
On the other hand, the Intel B760 motherboard is a more affordable option that offers reliable performance and basic features. It is ideal for mainstream users who do not require the latest technology but still need a reliable motherboard.
Here are our recommendations for the best motherboards for 13th Gen Intel processors,
In summary, both motherboards have their strengths and weaknesses, and the choice ultimately depends on your budget and performance requirements.
If you need the latest technology and advanced features, the Intel Z790 motherboard is the right choice. However, if you are on a budget and need reliable performance without breaking the bank, the Intel B760 motherboard is a solid choice.
Further Reading:
Leave a Comment