Highlights
According to rumors, Apple's next iPhone SE 4 would have a significantly updated appearance, adopting a flat-edge style akin to the iPhone 14, differentiating it from its forerunners.
The A15 Bionic CPU, which offers strong performance, is anticipated to be included in the iPhone SE 4, and the Lightning port may be swapped out for a USB-C connector to improve compatibility with a wider range of devices.
The iPhone SE 4's anticipated spring 2023 arrival and likely USB-C integration position it as an alluring and cost-effective option within Apple's range.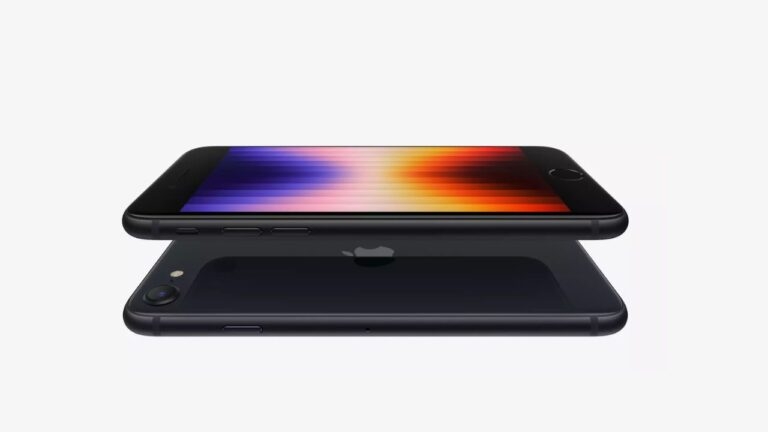 TechLatest is supported by readers. We may earn a commission for purchases using our links. Learn more.
With the forthcoming introduction of the iPhone SE 4, it is said that Apple is considering a significant overhaul for its iPhone SE series.
Recent claims from reliable sources claim that the iPhone SE 4 is about to adopt a look similar to the iPhone 14. This brand-new style would include flat-edged curves and a display with a notch.
The current iPhone SE model, which debuted alongside the iPhone 8 in 2017, has maintained virtually the same look; thus, any prospective metamorphosis would represent a substantial departure from that model.
Read: Apple is Developing Apple Watch X to Celebrated its 10th Anniversary
The A15 Bionic technology, which powers the performance of the iPhone 13 range, is also expected to be included in the iPhone SE 4 in addition to the outer changes.
Beyond the improvements to the appearance and functionality, speculation is on the connectivity capabilities of the iPhone SE 4.
Particularly, there are reports that the current Lightning connector will be replaced by a USB-C port. Its usability and convenience would be further increased by such a modification, which would encourage improved interoperability with a larger range of devices and accessories.
The spring of 2023 is when the iPhone SE 4 is expected to be released. Although the actual price of the product is yet unknown, industry analysts predict that it will likely be offered at a lower cost than the expensive iPhone 14 series.
The iPhone SE 4's prospective design changes are expected to revitalize its appeal, putting it in line with modern design trends and making it more appealing to a wider range of consumers.
Additionally, the transition to a USB-C connector is a good one since it promises better compatibility with a wider range of devices.
Overall, the rumored improvements and adjustments for the iPhone SE 4 point to a significant step forward from the current model.
If these rumors are accurate, the iPhone SE 4 may become a very alluring alternative for people on a tight budget looking for a high-performing Apple device and cutting-edge smartphone option.
Read: Apple is Tipped to Launch iPhone 15 Series on September 13
Leave a Comment