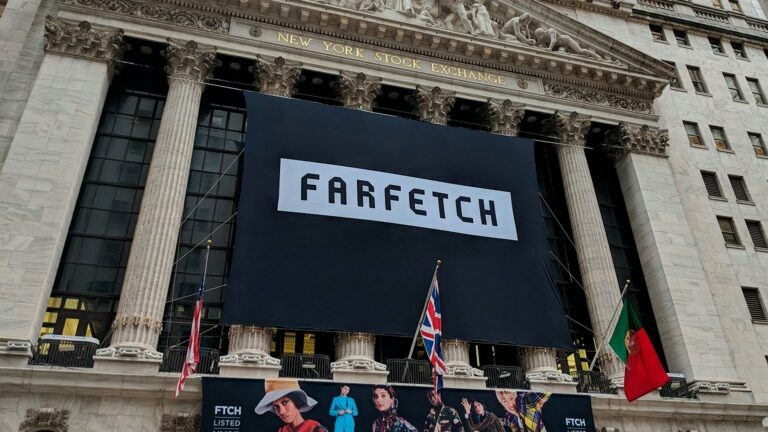 TechLatest is supported by readers. We may earn a commission for purchases using our links. Learn more.
Farfetch is an e-commerce platform that connects customers, boutiques, and creators all around the world. One can find all kinds of luxury fashion items on this platform, but the items are a bit pricier over here.
First-time purchasers always ask whether the Farfetch platform is genuine or a scam. In this article, we will guide you about the Farfetch website and also let you know if you will receive genuine products from this website or not.
What is FarFetch?
FarFetch is an eCommerce website that started with a mission to provide customers with luxury designer products with a simple click of a button. Jose Neves launched this platform in June 2007 in London. Currently, FarFetch has offices in Porto and Lisbon. 
This store has connections with more than 700 brands and boutiques all across the globe. However, the only drawback of this website is that the items are a bit pricier, and one cannot find any low-cost products listed on this website.
How does FarFetch Work?
Before discussing whether the website is genuine or a scam, it is recommended to know how the FarFetch platform works.
FarFetch is an online platform that connects with brands and customers. People with a limited budget to market their products can find a place on this platform to sell them. Once the brands collaborate with the FarFetch platform, the FarFetch team will review the products and list only the eligible products on the platform.
Are the Products on the FarFetch platform genuine or Fake?
Products on the FarFetch platform are unique and genuine. Moreover, FarFetch has stringent policies for sellers selling through this platform. FarFetch only ties up with limited brands to ensure that the customers get only high-quality products delivered. FarFetch has 700 partners worldwide, and a few of them are direct brands working with this platform.
FarFetch also ensures that the products are delivered on time and also in proper condition. If you are planning to buy a Gucci dress from this platform, you can expect the exact high-quality product you would expect from the authentic Gucci outlet.
FarFetch's Return Policy
One of the best things about FarFetch is that it has a good return policy of 14 days from the time of delivery. This instills a sense of confidence among the customers, as they can expect only high-quality products from this store.
Are the Items on FarFetch Platform Real?
As mentioned above, FarFetch only works with the best brands in the world to ensure that you get high-quality products delivered to your doorstep. Not every brand can be listed on this platform because of its stringent policies. So, you can be safely assured that the brands that are listed on this platform are of top-notch quality, and the customers cannot be scammed at any cost.
Is FarFetch Legit?
Yes, FarFetch is a legit eCommerce platform. In the midst of multiple eCommerce platforms across the globe, one can expect genuine services from the FarFetch platform. If you don't like the product, you can return it within 14 days, ensuring safety for your invested money.
Leave a Comment