TechLatest is supported by readers. We may earn a commission for purchases using our links. Learn more.
Choosing the right shoes is essential to style your personality and a dash of elegance no matter how you dress up! Most people struggle to find kicks that are comfortable, stylish, and available at a budget-friendly price with a fantastic design.
Many apps let you buy online but have no option to stand out and take decisive action when you do not like it, like easy returns. Therefore, we have got you covered with the Best Shoe Apps that will be a rescue for the shoe fanatics around!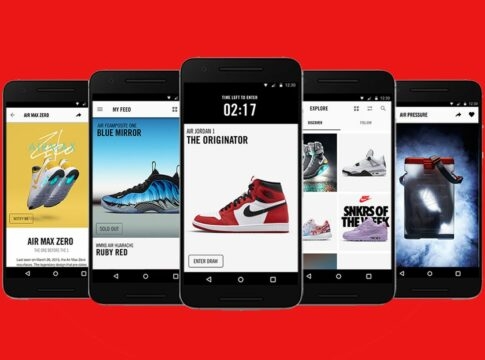 Best Shoe Apps you Cannot Miss Out
Be it the best brands dealing out in shoes, those that host multiple other brands, or the ones that connect with the community, all are vital. It helps you become more aware of fashion and the right deals you should choose. Below mentioned is a list of the same!
Nike
The brand's name needs no introduction. The brand is widely renowned for its premium quality shoes and sneakers. Apart from its brand, you can find Jordans, Air Max, and Air Force 1's shoes.
You can even tailor them as per your prerequisites. The best Nike Factory Outlet shopping experience at the convenience of your smartphone. Be it running shoes, sneakers, or sportswear, you can find them too!
Newer trends come, and older ones fade. Get the latest daily recommendations as per your taste and trends. Shop with a wide variety of shoes for men, women, and kids, along with gender neutral.
The coolest part is that Nike provides shoes in plus sizes and special ones for all expectant mothers. They reward their customers with free shipping. Its popularity is apparent from the fact that users have rated the app 4.5 stars.
Download App:- App Store/Play Store
---
Nike SNKRS
If you are a Nike lover with a great obsession with sneakers, then Nike SNKR is especially for you! You can witness the latest released sneakers and hottest exclusives from the brand.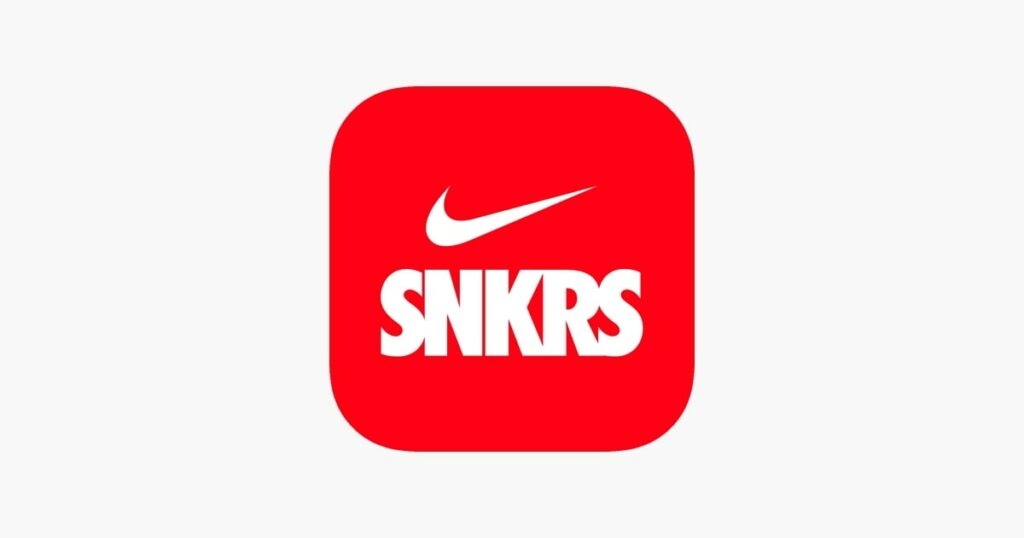 Unleash every pair's tales and discover some trending style secrets. Select your favorite pairs from the app and collect them from your preferred Nike Retail Store.
Download App:- App Store/Play Store
---
Finish Line: Shop New Sneakers
"Finish Line," as the name suggests, is the finishing line to your shoe search. Though it specializes in sneakers, you will also find top-notch quality kicks, running, and jogging shoes apart from them.
The app covers the latest arrivals from exclusive brands like Jordan, Puma, Adidas, Converse, Nike, and similar brands.
If you are a sports freak, you can check out their basketball and other sports shoe collection. Besides, you will also need sports equipment providing comfort and optimum performance, which is how Finish Line helps! 
Cleaning your sneakers is equally essential. You will find the ideal shoe cleaning kit on the shoe app. Further, you can connect with their social media handles to discover the trendiest sneakers and sportswear. Buying their products is as simple as online order and pickup from their official store around you!
Download App:- App Store/Play Store
---
Goat-Sneakers and Apparel
If you are a diehard sneaker lover in touch with the latest stuff and some old designs, GOAT is the right choice for you!
No wonder you are low on budget; you can buy used sneakers and apparel with a finished quality. Explore a range of delicate stuff, from vintage to the latest designs. The coolest part of the app is that it serves over 170 countries.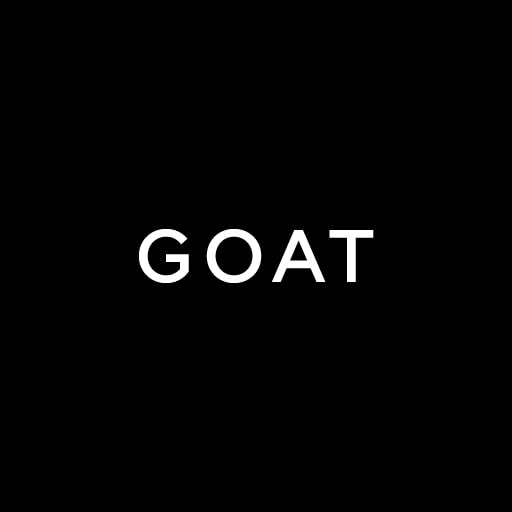 So no matter where you reside, feel free to connect with them. What can be more exciting than finding Gucci, Comme des Garçons, Yeezy, Supreme, Air Jordan, and brands like Adidas under a standard roof? Well, the shoe app has it all!
Fashion influencers never tend to miss out on any footwear. The app lets you fetch products at a reasonable price, keep a check on the upcoming stuff, and save your favorite ones to add to your bucket list. Further, you can choose to be notified of them as per your prerequisites.
The outstanding feature of the app is that you can have a trial of your chosen sneakers with its AR. Moreover, it has established its credibility by providing guaranteed buyer protection on whichever purchases its customers make!
Download App:- App Store/Play Store
---
StockX- Access the Now
Have you ever heard of the stock market? The name goes well, as StockX is a similar name for the shoe addicts out there! 
StockX lets you access its sneakers, shoes, and other collectibles storehouse. However, one distinction is that stock markets are volatile, but this platform hosts products with a 100% guarantee.
However, the latest releases fade out with increased app demand and are short-lived. Invest in your favorite pair of sneakers, upload the collection and check out its fluctuating market values! 
Not any ordinary app, but it hosts popular brands like Retro Jordans, NMD, Yeezy, Adidas, and even streetwear under its frame. Its popularity is evident because it has been featured in ESPN, TechCrunch, CNN, BBC, The New York Times, and more.
Download App:- App Store/Play Store
---
Klekt- Authentic Sneakers
How about buying the most authentic sneakers with an assured 100% security?
If this impressed you, Klekt is your one-stop shop for all kinds of authentic sneakers. Style up your feet with the original European Sneaker and street fashion platform.
Relish comfort and style with their most classic collection. Enjoy an array of sneakers from the hottest brands like Teezy, Nike, Air Jordan, and Adidas. 
With legitimate stuff of ultimately new, unused products, you can cherish a sigh of relief by getting what you desire. Users have liked the app, and thus it has 4.2 ratings on the PlayStore. You can add selected items to your Want List with its friendly GUI. Besides, it has a feature that will notify you about restocked items and rates difference for ones added to your wish list.
Never be cheated with hidden costs and price changes while you buy. It thus provides you with a transparent purchase experience.
Download App:- App Store/Play Store
---
END
Put an end to your thirst for the hottest sneakers around!  "END", as the name suggests, puts an end to its community for all Sneaker maniacs out there!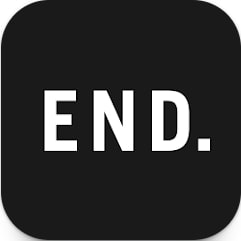 Get your favorite brand shoes like the Comme des Garçons, Jordan, Saint Laurent, Adidas, and Nike. For the comfiest sneakers wrapped up in the latest styled designs, it is the best app on the PlayStore.
The app has impressive features like a smooth UI, filtered and robust search, smart account sync amongst your signed-in devices, and in-app live chat support. No matter your country, you can check out prices in the local currency. Moreover, you can quickly check out with the Google Pay payment gateway.
500+ shoe brands rely on the platform for their sales. Never see faded fashion as nearly 100 products are added to the app daily. Order through the app at your convenience, and the seller delivers across 100+countries. Quick delivery and regular SMS updates about the order with exquisite products urged the users to rate a 5-star to their Consumer Services.
Download App:- App Store/Play Store
---
Sole Retriever
The most awaited platform for kicks, sneakers, and raffles is now live with its great mobile app!
Sole Retriever, a destination from where you fetched your favorite footwear, has a free-to-install but exclusive app on PlayStore. The app is in high demand.
Therefore, you must create your account and head to the waitlist after installing the app. Afterward, you will be notified when you are all set to get in. However, you will have to pay for the same. 
With a 7-day free trial, you can opt out of the program within the time anytime you want. It is a treasure for all the Kicks fanatics out there! Grabbing the latest collection is now easier for footwear lunatics.
What impresses us the most is that the app is neatly organized and designed for the best user experience. Subscribe to your favorite sole, and the app will retrieve its latest updates tailored to your requirements.
The most remarkable feature is its in-app calendar! It's not an ordinary almanac but a specialized one for the shoe fanatics as it includes updates on upcoming sneaker launches and other updates.
Download App:- App Store/Play Store
---
Adidas
Are you a die-hard sports maniac? If yes, then Adidas needs no introduction as it stands as the most buzzed brand in your community! 
Its app will provide the latest sports footwear and miscellaneous sports collectibles at its marketplace.
Whether you, your spouse, or your little one needs to deck up with an incredible pair of sports shoes, the brand has it all! You can exclusively avail the most updated sports releases at the convenience of your smartphone. 
Apart from that, if you enjoy retro shoes, then Adidas is all there for you. With an ADICLUB membership, you can purchase and earn rewards.
Besides, stay updated with the latest sportswear releases and your preferred stress around! The app is a big hit as the brand, and users have given it a 4-star rating.
Download App:- App Store/Play Store
---
Plugd: Sneakerhead Community
Stay updated with a Sneaker-freak community with Plugd!
The app has all the Sneaker releases and information about where you can buy them. It lets you easily compare new, used, and most talked-about shoes.
Get the right fit and comfort and interact with like-minded individuals for active discussions. It's like a social forum for sneak-peek discussion over Sneakers. 
Its database has price drops and ups from most marketplaces, including Stadium Goods, StockX, Goat, and others. No matter how many sneakers you buy, the feeling of a free pair hits differently.
Plugd lets you relish that with a free Reward-Program. You have to share some pictures with your kicks on your feet to earn them.
Its ever-increasing list of vendors contains Farfetch, Stadium goods, Sole Supremacy Urban Necessities, and more.
Download App:- App Store/Play Store
---
Shoe Carnival
Witness a family Shoe Carnival at the pace of your smartphone!
The Shoe Carnival is dedicated to providing footwear for all age groups, styles, and sizes that you can buy in retail. With designs ranging from formals to informal, multicolored to aesthetics, and high-end to comfort fits, it has an enormous variety of footwear. Top-valued brand products at affordable prices are what everyone expects, and so Shoe Carnival serves.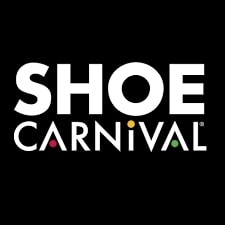 The mobile app is free-to-download on the PlayStore. Some incredible features await after its installation; do you want to know which?
Sign in with the Shoe Perks Rewards program, earn points and offers, and use the card to redeem rewards online or offline shopping! If you are in a hurry to collect your footwear, buy them online, and collect them from a walk-in store on the day of purchase.
Further, if a particular color or size of your favorite pair isn't available at the store you are in, then scan its barcode. Later, sign in to shoecarnival.com and unlock related information or place an order.
Download App:- App Store/Play Store
---
Zappos
Are you obsessed with quirky stuff? If yes, then Zapps has the best quirky kicks as its name sounds! Apart from these, you can fetch apparel, sandals, and much more. It provides a sound shopping experience with 100% customer satisfaction. 
You can be trouble-free with all your orders with free delivery and returns. It hosts the best available flats, boots, Sneakers, Heels, Pumps, and lots more from the leading brands. Trendy options with a comfortable fit for women, kids, and men make it a one-stop destination for all your footwear needs.
The high-quality images and videos help you with real-time decision-making. If you are skeptical about online shopping, you can reliably shop here!
The most loved part of Zappos is its Customer Loyalty Team, which is available 24/7 over text, calls, texting, and emails. The developers have recently added Amazon Pay payment also!
Download App:- App Store/Play Store
---
Kixify
Are you exploring the latest kicks on fire? If yes, then you can Kixify it. The platform is a destination for both buyers and sellers. Its unique part includes authentic products with a guarantee. 
A smother buying and selling experience with no quality issues urged the entrepreneurs and customers to connect and add value. Besides, if there are any rare collections, then you can find them on Kixify.
The app had recently been updated for a smooth user experience. Some updates include a new UI design, app performance fixing, provision of Estimated delivery time, and the support to report messages and block users when required. Kixify is the new way to upgrade your closet!
Download App:- App Store/Play Store
---
Sneaker Crush | Shoe Releases
Do you have a crazy crush on Sneakers and shoes? If yes, then Sneaker Crush is the ultimate destination for you! This app keeps you updated with the latest, trendy, stylish sneakers on the go! 
Be it Nike, Adidas, Air Jordan, or Yeezy, knowing the latest updates is easy peasy. More than 10 million users globally rely on it to never miss out, especially about the price drops.
Moreover, it also provides purchase links to the best deals around. All the links are credible from Nike SNKRS, Adidas, END, Champs, Snipes, and leading ones.
Download App:- App Store/Play Store
---
The Final Word
Finding out the Best Shoe Apps was never an easy task. We must have narrowed down your search, and you can check out the best pairs from the one you loved the most. Even if you feel like comparing, a couple of options are available. 
Do stay updated for more insightful posts, and don't forget to bookmark our page for further updates and news.
---
Leave a Comment