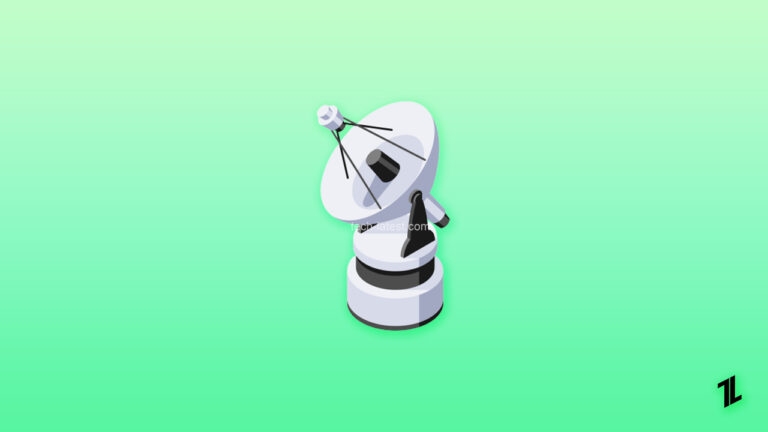 TechLatest is supported by readers. We may earn a commission for purchases using our links. Learn more.
Do you ever watch late-night TV? If so, you may have seen those crazy commercials for the Livewave antenna.
As the availability of high-speed Internet has expanded, and OTT services such as Hulu, Netflix, Disney+, and others have proliferated, consumers are increasingly choosing not to subscribe to traditional cable television.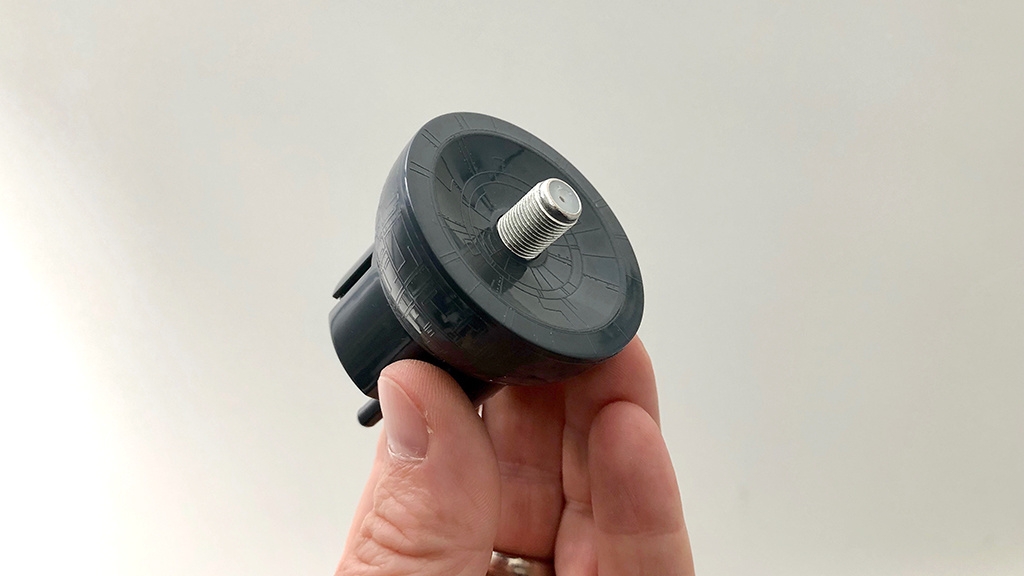 The indoor TV antenna is fading, and people are upgrading to outdoor antennas so they can watch free HD channels, local channels, and movies.
Indoor TV antenna development is one of the most hotly debated topics in antenna engineering today. Indoor TV antennas come in many different kinds, but the Livewave Antenna is gaining popularity due to its wide range of features.
LiveWave Antenna is a type of antenna designed to amplify a TV's signal so that it can be received indoors. One of the main benefits of LiveWave is that it does not require the installation of bulky antennas on the roof or inside the house.
However, there are a number of reports that said the Livewave Antenna is a scam. In this article, we will look at the Livewave Antenna and see if it is a scam.
So, let's get started!
What is The LiveWave Antenna?
With the LiveWave HDTV antenna, TV antennas are taking a major step forward in technology. LiveWave Antenna is an antenna designed to amplify a TV's signal so that it can be received indoors.
The Livewave Antenna is a small, cup-shaped device that can be attached to the power outlet. Capacitors and receptors are installed in it, which allows it to pick up signals from all over the place, depending on its strength.
The Livewave Antenna has been advertised as a way to save money on your cable bill and provide you with free HD channels, local stations, and movies. The Livewave Antenna comes with a 30-day money-back guarantee.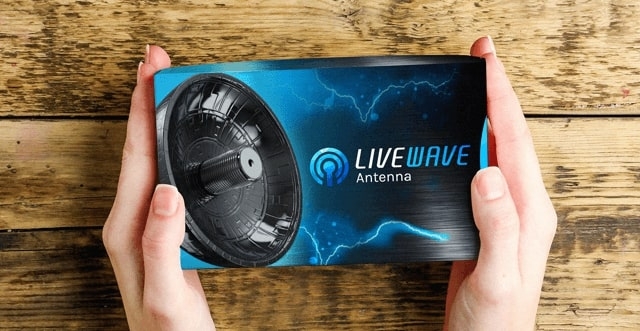 ---
How Does the LiveWave Antenna Work?
The LiveWave antenna operates by utilizing your home's insulation and wiring as a free channel receiver. With it, your house becomes a giant reception antenna for free HD channels from broadcast stations.
Additionally, the company said that the receptor plug transforms the electrical wiring around the house into a giant signal receiver, so it is important to exercise caution.
Not only that, the company claims that there is no requirement for an antenna to receive free HD channels.
Even so, the in-built antenna receptor works perfectly in conjunction with the electrical wiring in your home to capture signals from everywhere around it.
---
Does LiveWave Antenna Work Or Not?
Well, the antenna is designed to work for a small group of people. Honesty can have positive as well as negative implications in response to this inquiry.
On the other hand, a substantial number of customers are unhappy and want their money back. Rather than causing interference, the antenna seems to work well at remote places where wireless devices aren't interfering with it. Although the company claims its product lives up to its hype, it doesn't. 
The following are some of the LiveWave reviews posted by their customers:
The First-Rate Consumer
A lengthy response time is experienced by customer assistance, sometimes lasting several days. Since I needed an extra antenna and amplifiers to operate the antenna, an additional charge was added to the bill. However, there was no significant improvement as a result.
After contacting them about my antenna order, I was repeatedly informed that they were temporarily out of stock. If this is the case, accepting orders from them is pointless.
---
Second-Rate Client
I bought two antennas for my house. I haven't found a single one that helps. When I called, they offered me a discount of half off on two additional antennas. You just astounded me with what you told me.
In the case where the antennas I have aren't working properly, I don't see why I would want to spend additional money for more of them. There is no comparison between this useless piece of junk and my homemade TV antenna.
Antennas for LiveWave have received mostly negative reviews recently. You can decide if this antenna really works or whether it is just another example of the LiveWave antenna scam sweeping the country.
---
What Is The LiveWave Antenna Setup Process?
First Steps: Setting up quickly
Directly connect the coaxial cable end with an ANT/IN connector to your TV.
Using the same coaxial cable, connect the receiver included in the box to the other end of the cable.
Now you need to plug the receiver into the wall's power outlet.
Even though the company says it's shockproof, I recommend you take appropriate precautions when using the wall outlet. 
---
Scanning for Channels
Let's start with the easy part. You can quickly scan for channels with this method, which works for most TV models.
First, press the SOURCE button on your remote.
Go to the source menu on the TV and select TV.
Go to the Channel setup menu and select Antenna or AIR. An older TV model might have an AIR function, and vice versa.
By starting the channel scan, you will be able to do the needful.
Upon startup, it should begin showing a list of free HD channels that are broadcast in your area or within your reception range.
---
Channels Available On Livewave
With the LiveWave antenna digital HDTV receiver, you can pick up broadcasts from nearby and far-off broadcast towers, allowing you to watch free channels wherever you are.
On LiveWave, you can watch the following channels:
HSN
ABC
PBS
FOX
ion
CBS
NBC
The CW
TELEMUNDO
UNIVISION
Decades
BET
ESPN
The FOX Business Network
BOUNCE
FXM
MeTV
---
A Comparison Of LiveWave Antennas With Other Antennas
The LiveWave antenna is marketed as a technological advancement over conventional antennas and rabbit ears. While similar TV antennas in the same price range perform better, this one is about the same.
According to numerous customer evaluations, most metropolitan areas do not have the channels expected with the antenna hybrid. A LiveWave antenna appears to be capable of picking up certain channels in low-noise environments, such as those found in rural areas. 
In contrast, other services are able to offer free HD channels far more effectively, regardless of whether or not amplifiers are used.
---
Review Of LiveWave Antenna Customer Service
Several false LiveWave antenna websites out there carry carbon copies and bogus information. Strong current businesses developed the LiveWave product, but its official website is hard to find.
Through email, I sent a simple inquiry about the product. I have yet to receive a response to my email after a week. An automatic acknowledgment of receipt is often sent from the customer service end.
There is a message indicating that the organization has received your message and will respond at a later time. It seems, however, that this is not the case.
Then I contacted them via their Facebook page, which appears to be their official social media account. Unfortunately, I did not receive a response there either, other than an automated system.
It is the loyalty of its customers that determines the success of any business, and customer service is the backbone of that loyalty. The company must be proactive and responsive when responding to customer concerns and questions. 
If the company provided such lukewarm service to its customers, negative word-of-mouth about the goods would spread rapidly.
---
The Price Of LiveWave Antenna
With extra shipping, the antennas cost $39.95 each. It would cost $73.75 to buy a pair right now.
The company offers an extended warranty plan for $10. It comes with a 1-year warranty and a 30-day money-back guarantee. With the extension plan, you get a lifetime warranty. You can find LiveWave Antenna on Amazon with an easy search. Or you can order it directly from the company's website.
---
Conclusion
I hope you liked this Livewave antenna review. I must say that I am not impressed with the company's customer service, or lack thereof. The LiveWave Antenna is a very average indoor HDTV antenna. If you live in a rural area, it might work better for you than if you live in a city.
But other antennas on the market will give you better results for the same price. The company's customer service is also very poor. If you decide to buy the antenna, we recommend that you buy it from Amazon to take advantage of their return policy if you're not satisfied with the results.
If you have any further questions or thoughts about this article, feel free to let us know in the comment section below.
Thanks for reading!
Leave a Comment