Highlights
With different Linux-based OS, you would have the desperation to try them and use a better one for your needs.
Since Pop OS and Ubuntu's latest versions are recently out and they do share some common repositories, users do call Pop a remarked version of Ubuntu.
This statement mars the effort of Pop developers, and hence you should know the difference between Pop and Ubuntu.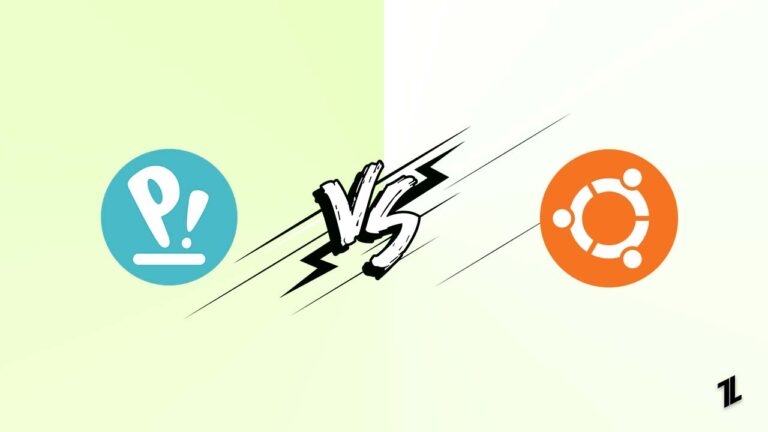 TechLatest is supported by readers. We may earn a commission for purchases using our links. Learn more.
Even since the release of the latest version of Ubuntu and the launch of Pop OS in May 203, there's a constant furiously among users; maybe you also know which one is better.
Some of you would think both are aliases but share many differences. Yes, you heard that right; though both are developed on Linux, yet do share significant differences in various terms. So, let's embark on the journey to learn about Pop OS vs. Ubuntu and its considerable differences.
What is Pop OS?
Pop OS is an open-source Linux-based Operating System for Science, Technology, and Mathematics Students.
Besides, it's also for creatives and gamers. Like other Linux OS, it too features a GNOME desktop but with a modified version. It does share some similarities with Ubuntu, as some of them are based on it.
Some even regard it as an advanced version of Ubuntu. System76 has developed Pop OS, and you programmers can modify its source code.
The best part is that apart from being available for System76 devices, you can install it on other devices, provided it meets the system requirements.
Below mentioned are the features of Pop OS,
Has a Support Panel: Pop features a support panel where you can specify problems when an issue occurs with your system. By connecting your system and getting log files using the support panel, you can fix any problems you encounter.
Supports Automatic Updates with the Update and Recovery Tab: Pop OS releases updates like any other OS. However, it features an Update and Recovery Tab where you can configure updates as Automatic or manual.
File Extension Identification: Pop OS not only supports different extensions like SVG, SRC, and more. When you open a file, it identifies the extension and displays the best output per file format.
Gaming Features: You can enjoy enhanced gameplay and install launchers like Steam, Wine, and Lutris. Unlike Windows OS, which takes longer to install these applications, it's far more speedy and convenient on Pop OS.
Easy Installation: Pop OS installation is simple, and you don't need to be tech-savvy. Besides, it will take little time as it requires just a few clicks to do the needful.
Task Automation: If you are a tech enthusiast who loves to work smartly, then Pop OS is for you. This is because it has apps to automate various tasks.
High Speed: Being lightweight and having fewer pre-installed apps, lesser processes run instantly, so Pop has high speed. Further, Open source modification helps to modify for enhanced speed.
---
What is Ubuntu?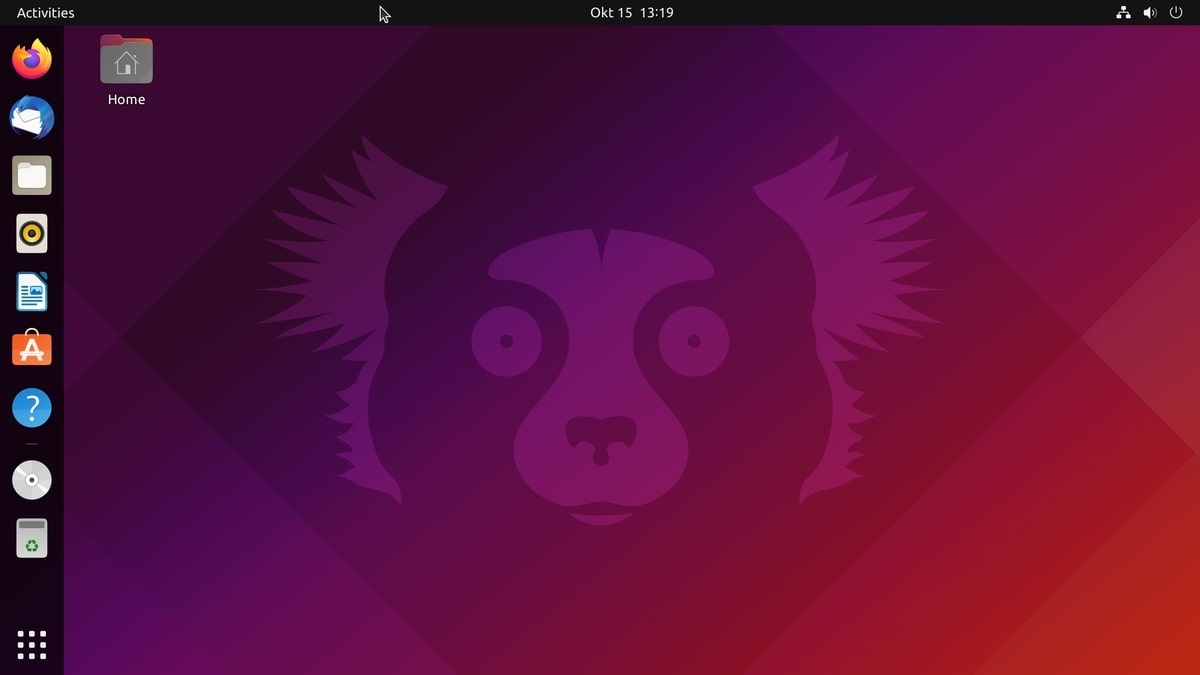 Ubuntu is one of the most standard Linux-based Operating Systems. It's mainly used for personal purposes, network and server computers, smartphones, etc.
Since it's based upon Linux, which is again open-source, Ubuntu relies on the same purpose. Edubuntu and Xubuntu are some of them. All these Ubuntu-based OS use the GNU Network Object Model Environment (GNOME).
Given below are the features of Ubuntu:
Support for Basic Windows Applications: You can install all the primary Windows OS applications on your personal computer, including Chrome, VLC, Firefox, LibreOffice, etc.
In-built Email Software: Ubuntu OS uses an inbuilt email service known as Thunderbird. Using it, you can access all the email services with one application.
Improved Security: Ubuntu is a long-term player in the world of Linux-based OS. Being Open Source is pretty old; its community keeps testing and improving for better security.
Works On Low-End Devices Too: Older versions of Linux can also run on low-end devices with low system requirements. This is because the Operating system is not resource intensive.
---
Pop OS vs. Ubuntu: What's the Difference?
Ubuntu 22.04 and Pop OS both have recently been released. With both of them having repositories in familiar and both being Linux-based operating systems, you would wonder how they are different.
Well, there are several differences in its features, functionality, build, and more. So let's embark on learning more about the difference between the two!
1] Desktop Environment
Linux has several bundles of components, all combining icons, wallpapers, and similar elements; this is known as Desktop Environment. Pop OS uses the customized version of the GNOME desktop environment called COSMIC.
In control, Ubuntu runs on the virtual GNOME environment. The initial one is more flexible, while the latter is not.
---
2] Bloatware
Pre-installed utilities that become useless due to the hard-core resources they consume are known as bloatware. Here Pop OS has fewer pre-installed apps and has no bloatware.
Instead, it has a Personal Package Archive, a repository containing software programs. Here, you can get the desired apps with the APT command. If not, then you must proceed with Pop OS Shop (the app store of Pop).
However, Ubuntu has more pre-installed packages and bloatware, thus negatively impacting system performance.
---
3] App Store
Both Pop OS and Ubuntu have their app store. For the initial one, you have Pop OS Shop, while for the latter, there is Ubuntu Software Center.
---
4] System Requirements
Pop OS requires at least 2 GB RAM, 20 GB Storage, and 64 Bit CPU. In contrast, Ubuntu needs 2 GB RAM, 25 GB Storage, and a 2 GHz dual-core processor. Thus, the requirements of Pop OS could be higher in comparison.
---
5] Data Collection
Pop OS doesn't consume system reserves or collect user data. Comparatively, Ubuntu does contain some of it.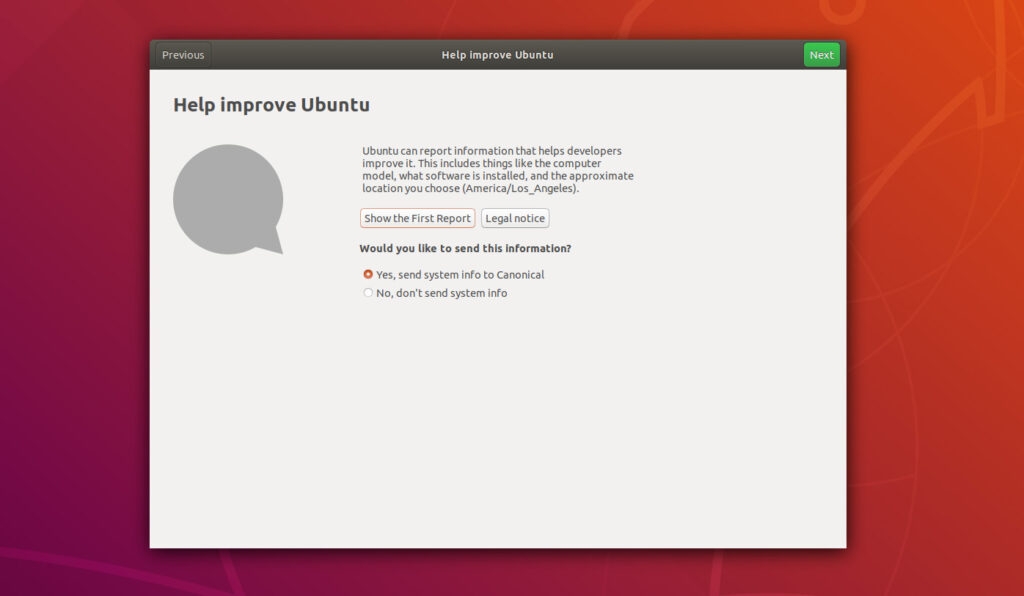 ---
6] Layout
One of the significant differences between the two is that Pop OS has a dock always visible on the bottom of the screen. In contrast, Ubuntu is on the side part. Next, Pop arranges your workspace vertically, while Ubuntu does it horizontally.
One of Pop OS's most helpful features is that it automatically puts all your open Windows into a grid. Hence, you can switch between Windows easily.
---
7] GPU Support
Pop OS has two versions; you can download it for AMD/Ryzen or NVIDIA graphics. Hence, it has inbuilt GPU support, which Ubuntu does not have.
---
8] Linux Kernel
The latest Ubuntu uses the 5.15 Linux kernel, while Pop OS is based on 5.16. Thus, with the latest one, Pop supports better hardware configuration. Moreover, it even supports the ones released recently. Therefore, it's better in terms of performance.
---
9] Usage and Applications
Pop OS offers inbuilt support for GPU, is lightweight, more customizable, flexible, and thus suited for gaming. Whether gamers, graphic designers, or hard professionals, apop OS works.
Comparatively, Ubuntu doesn't offer inbuilt these many things and is for network administrators, computer servers, and similar purposes.
---
10] Snap Package Support
When comparing Snap packages, you won't find them in Pop OS Shop, whereas in Ubuntu, you will get them in Software Center.
---
11] Community Support
Pop OS and Ubuntu are both open-source and have development in GitHub repositories. In terms of communities, but do have a community.
However, their community support varies. Pop OS has an active community that is quite responsive and gives active support.
On the other hand, Ubuntu does have a support community; however, due to its large user base, you would have to wait a long time to get your answer. This is because it is less responsive.
---
12] Updates
Pop OS relies upon a rolling release model for updates, whereas Ubuntu uses a point-release model. The initial releases update more frequently, which may or may not be stable. While the latter ones release updates less regularly, they are stable.
---
| Features | Pop OS | Ubuntu |
| --- | --- | --- |
| Desktop Environment | COSMIC | GNOME |
| Bloatware | No bloatware | Does have bloatware |
| App Store | Pop Shop | Ubuntu software center |
| System Requirements | 2 GB RAM, 20 GB Storage, and 64 Bit CPU | 2 GB RAM, 25 GB Storage, and 2 GHz dual-core processor |
| Data Collection | Does not collect data | Collects data |
| GPU Support | Inbuilt GPU Support for AMD/Ryzen and NVIDIA | It does not provide GPU support |
| Layout | Vertical Workspace | Horizontal Workspace |
| Linux Kernel | 5.16 | 5.15 |
| Applications | Gaming and Creative tasks | Personal Use of Smartphones, Network, and Server computers |
| Snap Package Support | Cannot find Snap Packages easily | Snap Packages readily available in Software Center |
| Community Support | Responsive Community | Non-responsive community |
| Updates | Rolling Release model | Point release model |
---
Frequently Asked Questions
Is Pop OS better than Ubuntu?
Pop OS is a lot better, with vibrant colors and many differences and improvements to tailor it to the users' needs. Besides, with a clean desktop environment and high flexibility, it's preferred for fundamental to advanced purposes.
Why use Pop OS instead of Ubuntu?
Pop OS has fewer pre-installed apps; hence, it is lightweight and has no bloatware. This is one of the significant reasons you must use Pop OS instead of Ubuntu.
Why do developers prefer Ubuntu?
Since Ubuntu is relatively more stable than Windows, it'd be well-maintained and has community support; therefore, Ubuntu is used instead of Windows. Besides, the recent OS Pop is especially for STEM.
---
The Final Word – Pop OS vs. Ubuntu
You would have got your answer if you were searching for Pop OS vs. Ubuntu differences. Which one is better is subjective based on your purpose and needs.
Besides, if you have yet to set a specific goal and want to try an incredible Linux-based OS, then Pop OS is a must-check for more good features and advancements. Even computer novices can use Pop OS; however, you would relish the nostalgia more if you are a tech enthusiast.
Further Reading:
Leave a Comment