TechLatest is supported by readers. We may earn a commission for purchases using our links. Learn more.
Very often, you can hear from young people that it is impossible to save when you barely have enough money to cover your basic needs. But if you don't have a very high and stable income yet, you should approach your personal budget consciously. You will find a way to save money with a competent distribution of expenses.
But before we talk about how to save money, let's think about how to gain more. First, you need to free some time – EssayPro offers a coursework writing service that will help you with your homework. Less homework – more time to get a part-time job and gain a few extra bucks.
When you need help with your math assignments – Photomath is the best math solution app. Photomath scans the problem with the help of a camera and instantly gives you the answer. No more problems with complex calculations!
Photomath will also show you how to solve the problem step by step. Private tutors are probably not keen on this digital competitor stealing their bread! Photomath is trusted by millions of students and teachers worldwide and is available for free on iOS and Android.
Those examples aren't the only ones that might help you with your studying. You can always download some other apps that will help with essay writing, coursework, or other college tasks. Resisting this piece of advice is counterproductive.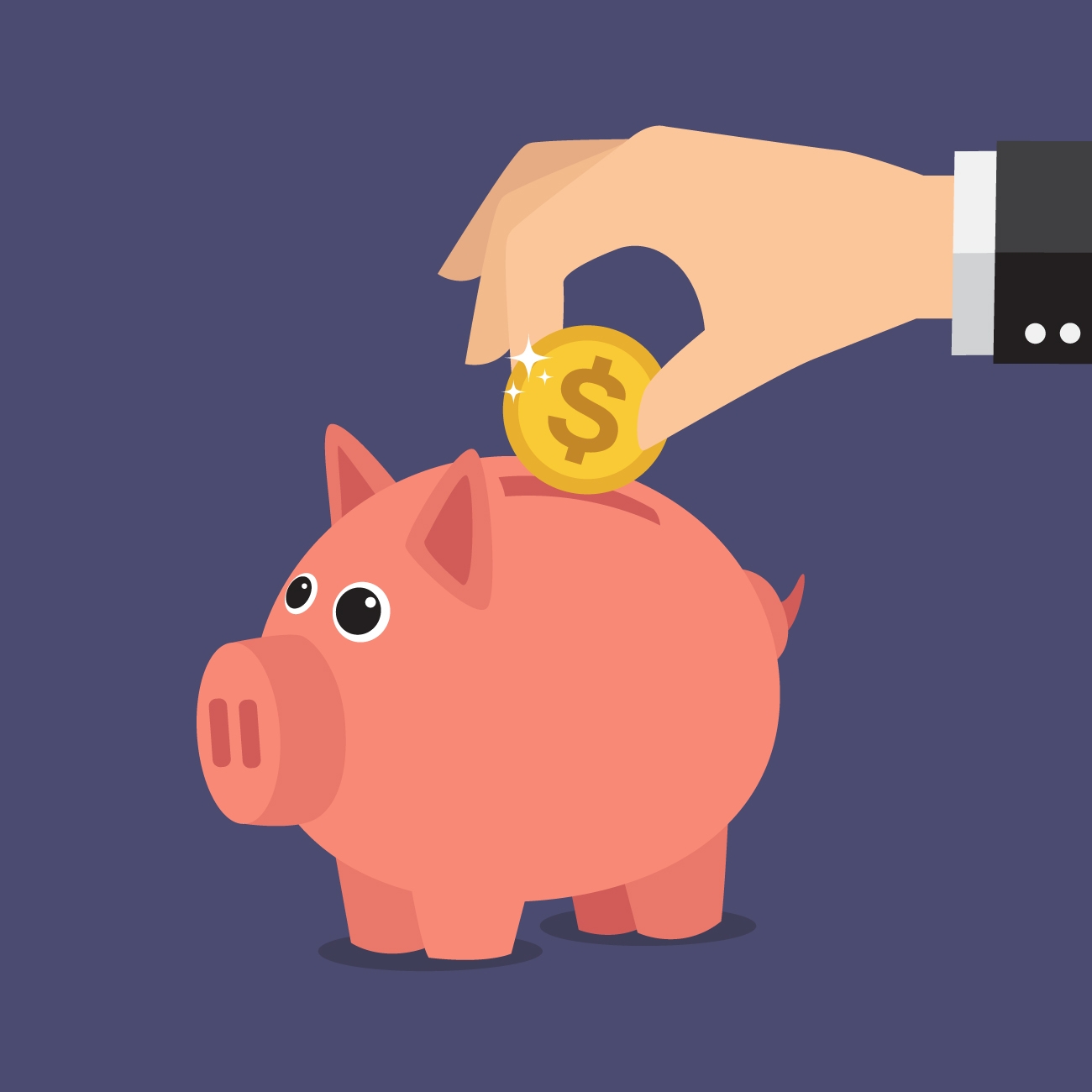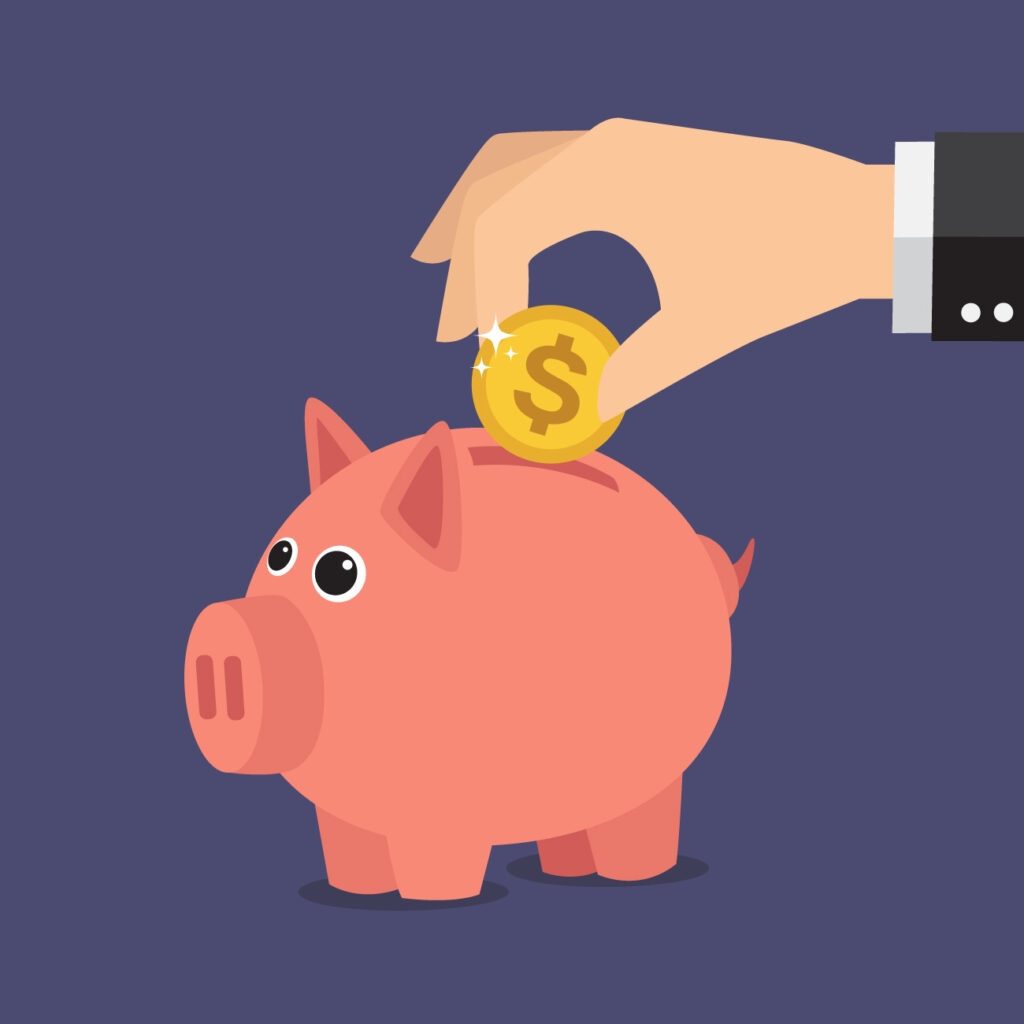 So, you freed some of your time from assignments and got a job. But how to save your pennies? To accumulate money, you can save a certain percentage of your monthly income – at least 5% or 10%. 
Yet, if the income is not yet very high, savings can be combined with an incentive. For example, reward yourself every time you stay within your weekly budget by putting the rest aside. So, you can collect a small amount as a financial incentive in a couple of months.
Allocate an amount from your monthly income for the necessary expenses – most likely, it is transport, food, and housing. Distribute the rest of the money for each week. Do your best not to go over the limit. It usually takes 2-3 weeks to get used to a new habit, so do not give up if it doesn't work right away.
Apps To Help You Save Money as a Student
As we tend to rely on technology more and more, let us consider the apps that will help us to develop the habit of saving money.
Monefy
Add new records and control all expenses through a convenient and clear interface. Plan your expenses according to a given budget, not all the income. So, if you want, for example, to steadily save a certain amount from each scholarship/salary, then you can simply not include it in your monthly budget. The program will calculate expenses accordingly.
Here you can add income, expenses, and categories. In the paid version, you make several accounts in different currencies. Pleasant bonuses:
pictures for each category of expenses
password-protected access to the application.
Also, the application has a synchronization system through Dropbox. This feature will allow you to add records from different devices or follow the entire family budget.
---
Money Lover
What does this app with an attractive and promising name offer? You sort your funds into different "wallets" and monitor their status. What is the main feature of Money Lover? It knows how to record your debt obligations and regular payments. It will remind you to pay the utility bill or make a loan payment at the right moment. Isn't it lovely?
Modern applications make our life so much easier. Some apps can even help us with the problems of remote education and lack of live communication. New challenges are part of our daily routine. Luckily, developers are also quick to find solutions to them. 
Coming back to Money Lover, you can create plans for large purchases or savings. The monthly funds you want to save will automatically "disappear" from your budget. It helps to be realistic and not count on them. You can also track how much you've spent by creating separate wallets.
---
Wallet
During registration, this simple app with an intuitive interface provides you with an online assistant that introduces you to all the tools. In Wallet, you can link multiple bank cards, and it will synchronize transactions for them and allocate them by categories.
That is, you can summarize all your financial transactions in clear graphs created by the application (no need to manually enter every cup of coffee or subway ride). Here you can also find current exchange rates.
---
Ynab
In this application, you do not keep track of expenses but plan them. First, you divide the income by categories: for example, food, transport, entertainment, and education. And then, you take each purchase from the corresponding budget. It helps to set financial priorities and not spend more where it is not necessary.
---
BudgetGo
This application provides convenient control and planning of finances on a mobile device. With the help of BudgetGo, you can:
conduct competent financial planning
set monthly, weekly, or daily budgets
see all your expenses and income on one screen.
---
Fin
Fin is an application that allows you to save money and achieve your financial goals by adding and analyzing your own transactions. Fin Piggy Bank has:
modern and stylish design, 
different categories of income and expenses, 
interactive charts, 
charts, 
widget to track daily expenses, 
dynamic text size,
more than 20 available languages.
---
Groupon
This app will help you find a discount coupon for almost everything you can imagine. You can search for promotions near you in categories like:
hotels
getaways
products
services and more.
Just browse through the catalog and buy the coupon directly from the application to secure the offer when you find something that convinces you. It also has a deal-of-the-day section where you can find special offers. Groupon might help you to save up to 70% on your purchases.
And what does a points-based reward system offer? You can also earn cashback or Groupon Bucks by spending money in specific places.
---
Capital One Shopping
Previously known as Paribus, Capital One Shopping monitors the prices of goods from over 25 retailers, including monsters like Amazon, Home Depot, and Best Buy. Online shopping comes to a new level with this app. 
The app will notify you when the price of an item you bought drops and give a refund of the difference later. Capital One also instantly applies coupon codes to your cart and helps you get some exclusive rewards when you shop at stores you like.
Another nice little bonus: Capital One Shopping tracks your orders to help you get compensation for late deliveries. 
---
Final thoughts
When people are finally actively thinking about conscious consumption, it is important to learn how to properly manage your finances and start saving and spending your money wisely. We hope our recommendations will help you find a "black hole" in your budget, close it, and save money to fulfill your dreams.
Are you still asking yourself how to manage work, studying, and social life altogether? To solve this problem, time-management apps might be very handy. Using one of those will help you never miss a deadline and plan your activities wisely.
Leave a Comment