Highlights
Intensive gaming overheats your system and can cause a huge amount of trouble; 140 mm fans in such cases are a need of the hour.
140mm fans can grab or exhaust a better amount of air than the 120mm fans.
Corsair, Antec, and other fans dominate the list, and let's check why!
TechLatest is supported by readers. We may earn a commission for purchases using our links. Learn more.
When playing games on computers, keeping thermals cool is a big deal. One of the main aspects of this cooling system is the 140mm PC case fans. These fans are vital to your computer setup, ensuring it doesn't overheat and keeps running smoothly.
But it's about more than just keeping things cool. These fans can also be pretty cool themselves, especially when they come with RGB lights. It stands for Red, Green, and Blue lighting, bringing a new style and personalization to PC fans.
This article will help you to choose the best 140mm PC fans, whether you want a fan with colorful lights or a simpler, non-RGB version.
Top 5 140mm PC Case Fans (RGB & non-RGB)
There are various 140mm PC RGB and non-RGB fans. However, we have jotted down the best ones we have used and found effective!
Let's dig into the details!
Cooler Master SickleFlow 140 V2
Antec Prizm 140 ARGB
Corsair ML140 Pro RGB
ARCTIC F14 Silent
Corsair AF140 Air Series
Let's dig into the details of what makes them worth it!
1. Cooler Master SickleFlow 140 V2
The Cooler Master SickleFlow, one of the finest 140mm PC case fans, is the best choice for your PC case. They are slightly expensive for some people, but they do a great job keeping your computer cool. Further, they also look cool because they have colorful lights built into them (ARGB).
Cooler Master also gives you a two-year warranty with these fans, so if something unexpected happens, you don't have to worry too much. You can customize these fans to your liking using a PWM controller. With this controller, it's super easy to change how fast the fan spins or how the lights look.
The SickleFlow 140mm fan can go from spinning slowly at 650 rotations per minute to fast at 1400 rotations per minute. This is great for people who want more control over how their computer runs.
Pros
Customizable fan speed

Great Airflow, keeps components cool

ARGB Lighting, which is Customizable and has vibrant aesthetics
---
2. Antec Prizm 140 ARGB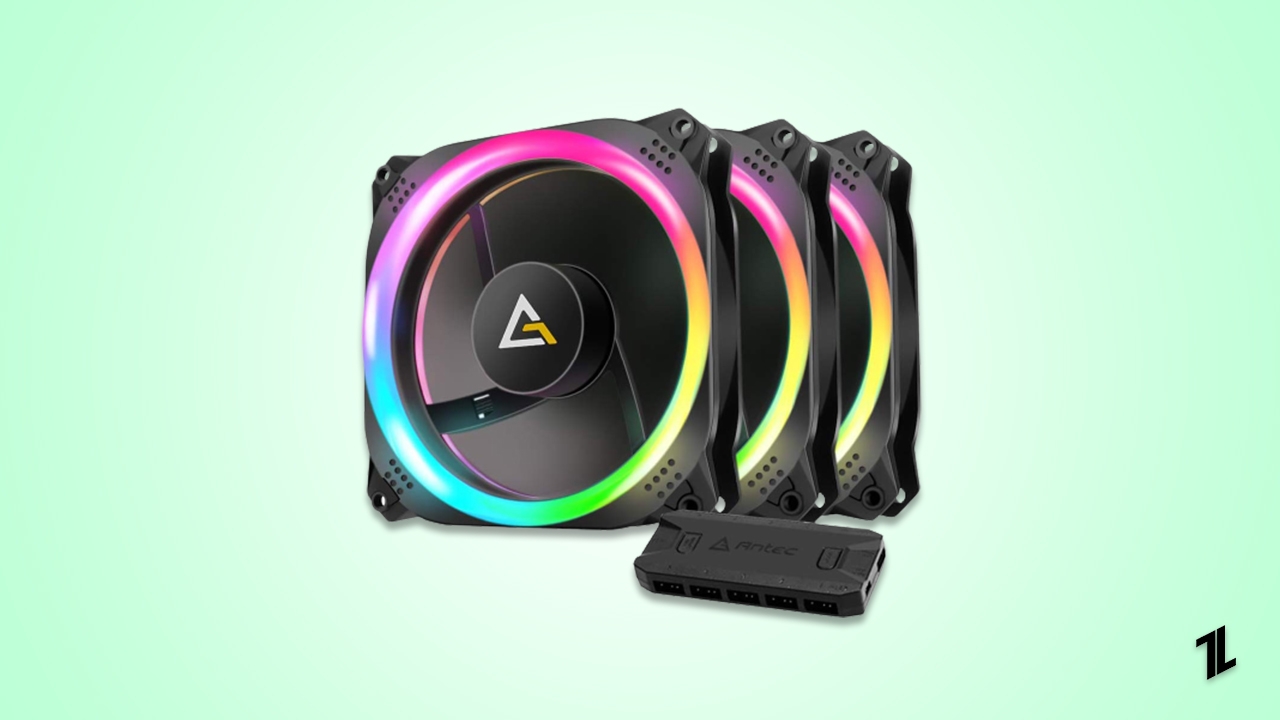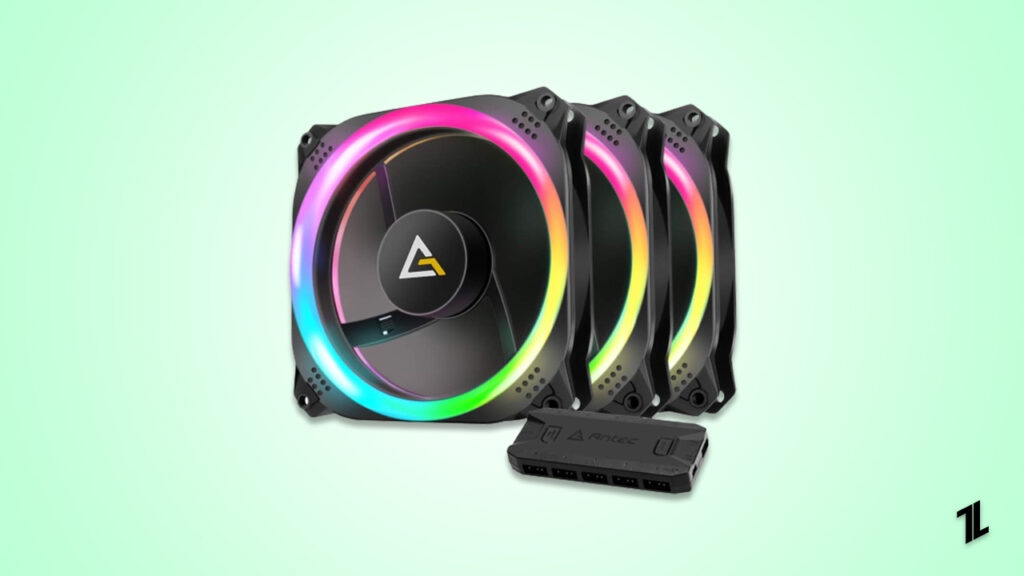 We've chosen the dual-pack with a controller, which is significantly better and more affordable, Antec Prizzm.
Instead of relying on software like iCUE, you can sync these fans with your motherboard if it has an aRGB connection. You can create a colorful light display to impress your friends and family. These fans come with a 3-pin header compatible with motherboards from Gigabyte, MSI, and ASUS.
They are a bit noisy at their maximum RPM of 1700, but their hydraulic bearings allow them to move 65 cubic feet of air per minute (65CFM). This ensures they can effectively cool your overclocked rig and prevent it from getting too hot.
Pros
Includes a controller for RGB customization

Supports aRGB for advanced lighting effects

Offers a High 1700 RPM rotational speed for enhanced cooling
Cons
Not compatible with all motherboards for addressable RGB control
---
3. Corsair ML140 Pro RGB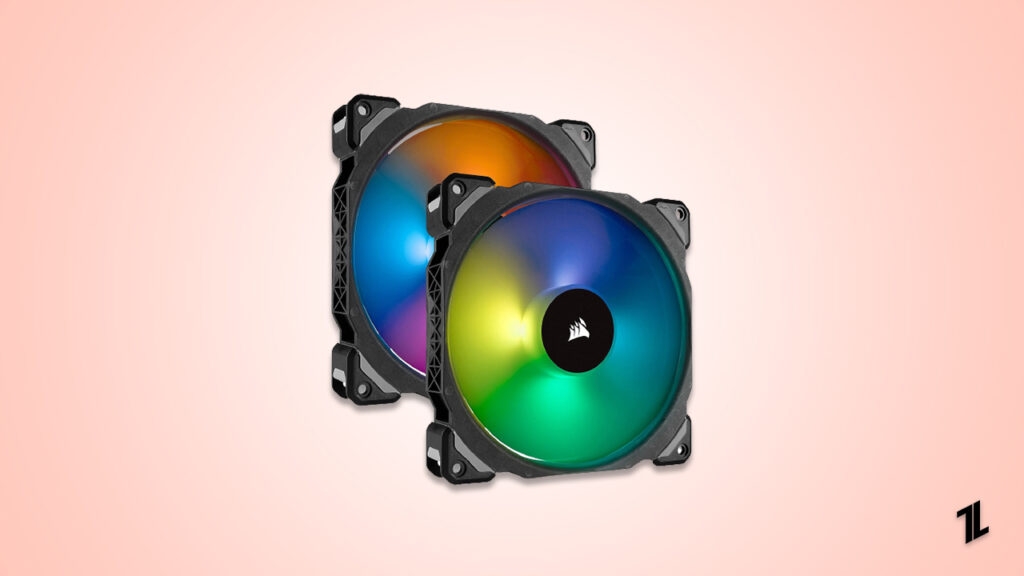 Corsair has a wonderful 140mm top-of-the-line fan. These fans have fans around the world of their computer accessories, RGB solutions, and iCUE software.
These fans have "ML" in the model name, Magnetic Levitation. They use MagLev bearings, which put them at the forefront of fan technology.
Apart from the fact that they look fantastic and instantly improve your PC's appearance. Moreover, they can easily move around 97 cubic feet of air per minute (CFM) with adjustable fan speed. You control all of this through the iCue software on your computer.
The dual pack comes with many gadgets and cables to connect everything properly. They even include fan screws and cable ties. This level of attention to detail often sets Corsair apart from the competition. Knowing that you have everything you need is a significant advantage.
Pros
Excellent Airflow for peak performance

Customize cooling with RPM control

Mag-Lev Bearing, which is Innovative tech for longevity
---
4. ARCTIC F14 Silent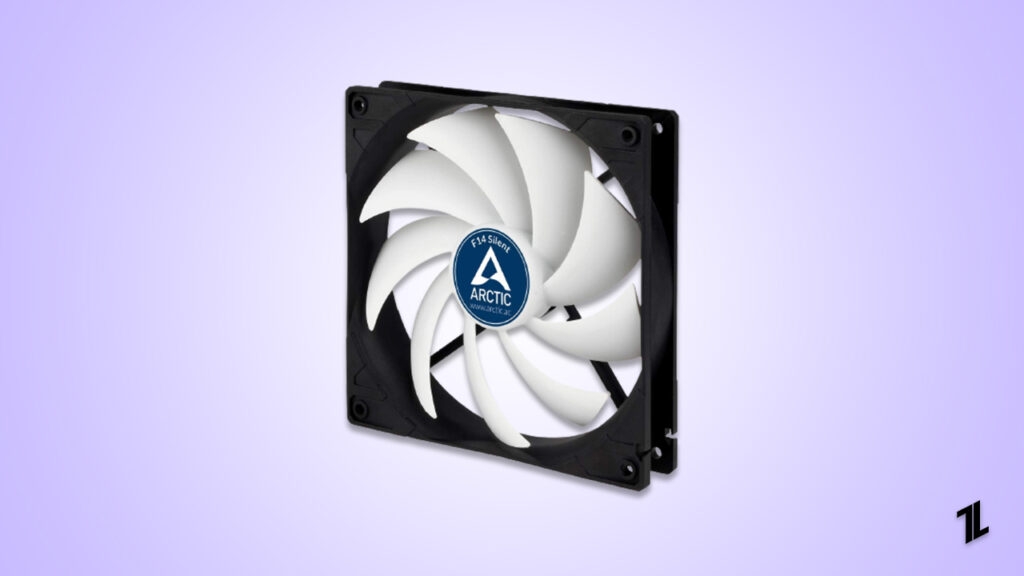 The Arctic has been perfecting its fan technology for a long time, and when you think they've reached the peak, it comes out with even more improvements.
As a brand, Arctic focuses on functionality over fancy features. You won't find any flashy RGB lights here. You won't find any lights at all. Arctic fans have one job: to cool your PC as silently as possible.
The F14 Silent fan never goes faster than 800 rotations per minute (rpm), and it slows down when your PC is not working hard. You won't even notice it during those times, but it performs exceptionally well when your PC needs cooling.
It's the slowest fan in this group, so if you're into overclocking, there might be better choices than this one. But if you're building a PC where you'd prefer it to be quiet and not draw attention with bright lights, the F14 Silent should be your top pick.
Pros
RGB lighting is attractive

Affordability

Thermal performance is decent
Cons
Limited rotational speed

Lacks lighting, which may disappoint those seeking RGB aesthetics
---
5. Corsair AF140 Air Series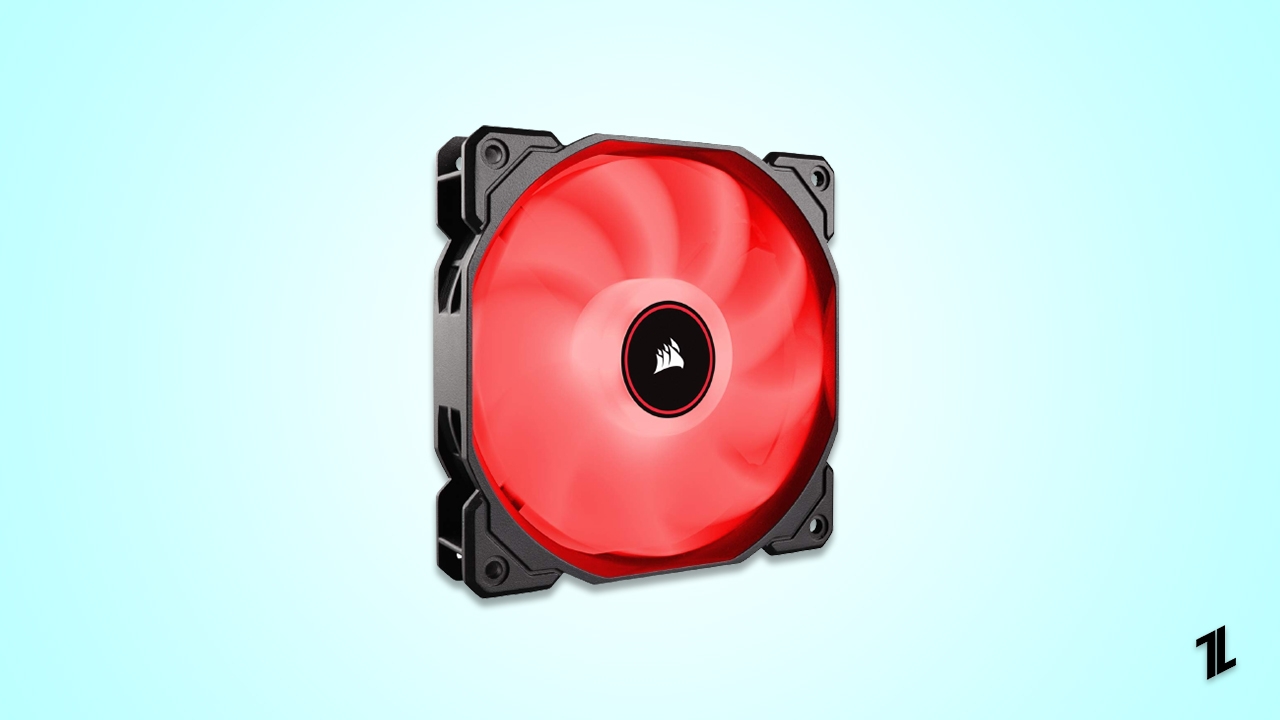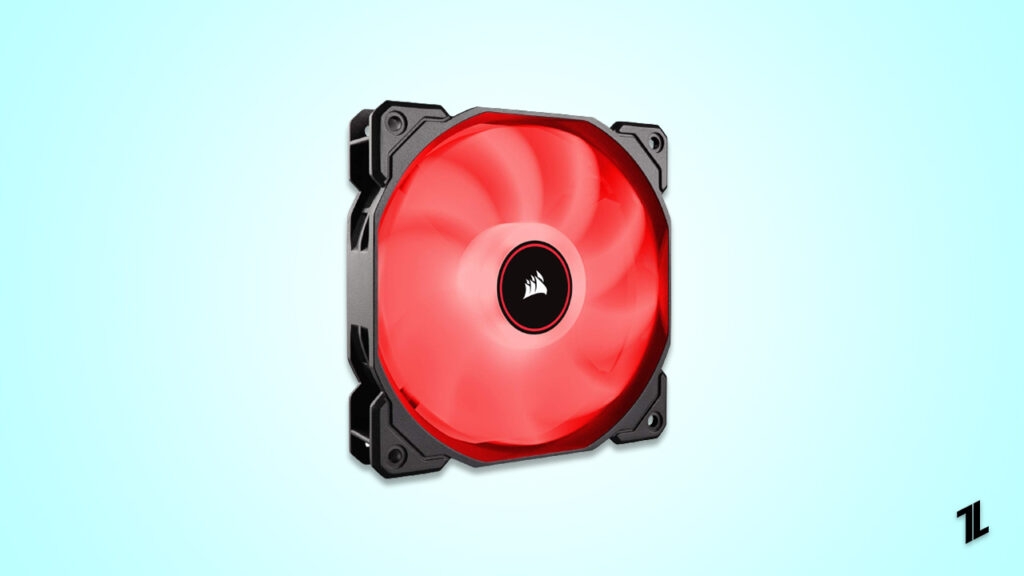 Corsair AF140 Air Series is one of those 140mm PC case fans compatible with most standard PC cases and can be used for intake or exhaust. It also has a rifle bearing for quiet operation and a long lifespan of up to 40,000 hours.
The four hub-mounted red LEDs provide a nice visual touch to your PC build. An RGB controller cannot control the fan, but the red LED color is fixed.
However, The Corsair AF140 Air Series, 140 mm LED Low Noise Cooling Fan – Red (Single Pack) is a good value for money RGB fan. This offers good performance and a quiet operation. It is a good choice for budget-minded users looking for a way to add red RGB flair to their PC build.
Pros
Low noise fans

Waterproof Fan

Four hub-mounted bright LEDs light up your system
Cons
Fans cannot be controlled using PWM
---
The Conclusion – Best 140mm PC Case Fans
140mm PC case fans, whether with vibrant RGB lights or without, are essential components that play a significant role in maintaining optimal performance and aesthetics in your PC.
These versatile cooling solutions offer a range of choices to cater to your needs, from enhancing your rig's appearance to keeping it cool under heavy loads.
Still, if you find the best for your Gaming machine, you can go for Corsair ML140 Pro Series and Cooler Master SickleFlow 140 V2, which are styling, best performing, and give the best look to your PC. However, you must choose the best 140mm PC fans per your PC requirements and preferences.
Further Reading:
Leave a Comment