Highlights
Working for longer hours on PCs overheats them a lot.
Further, if it's a custom PC that you created for heavy tasks, then all efforts seem futile.
Here's where you can use water-cooling PC Cases instead of conventional air-cooling ones to protect the hardware.
TechLatest is supported by readers. We may earn a commission for purchases using our links. Learn more.
Are you tired of stressing over the constant overheating of your PCs?
Regular PCs use Air cooling methods to cool down the system. But, custom PCs that support intensive gaming and several hours of working on heavy software are more prone to heat impacting its performance. At the same time, you would have become tired of waiting for it to cool down and interrupt your work.
So, water cooling is a viable alternative that works as a liquid coolant instead of traditional air cooling. Water is carefully circulated through tubes, water blocks, radiators, and pumps to absorb and eliminate heat from the components.
But not every PC case supports water cooling. We have listed the top 7 best water-cooling-ready PC Cases that will control your system's temperature.
Top 7 Best PC Cases for Water Cooling
There are several Water Cooling ready PC Cases available in the market that tend to have limited features.  But, we have selected the top 7 Best PC Cases for Water Cooling with extensive features to ensure you don't compromise with other features. 
GIM ATX Mid-Tower Case White Gaming PC
Cooler Master RC-130-KKN1 Elite 130 – Mini-ITX Case
NZXT H210 – CA-H210B-BR – Mini-ITX Case
ASUS TUF Gaming GT501 Mid-Tower Case
Thermaltake Core W200 case
Mini ITX PC Case B6 Case
SZD S580 ATX Mid-Tower PC Gaming Case
Let's discuss each one of them in detail below.
1. GIM ATX Mid-Tower Case White Gaming PC
Are you looking for a Water Cooling ready PC with a flexible configuration?
If so, the GIM ATX Mid-tower gaming PC case has a flexible configuration to ensure proper cooling. It has 3x allocated areas for installing water coolers with different sizes of 360, 240, and 120 mm for faster cooling.
At the same time, it has more space than a desktop case. So, you can fit any PC with ATX, Micro ATX, or ITX motherboard. Also, you get a robust power supply for optimal performance.
You get an easy opportunity to upgrade with seven slots to expand the abilities of your PC. It means it has enough space and can attach new hardware devices. The white desktop case has sufficient space to make your cable management work more manageable.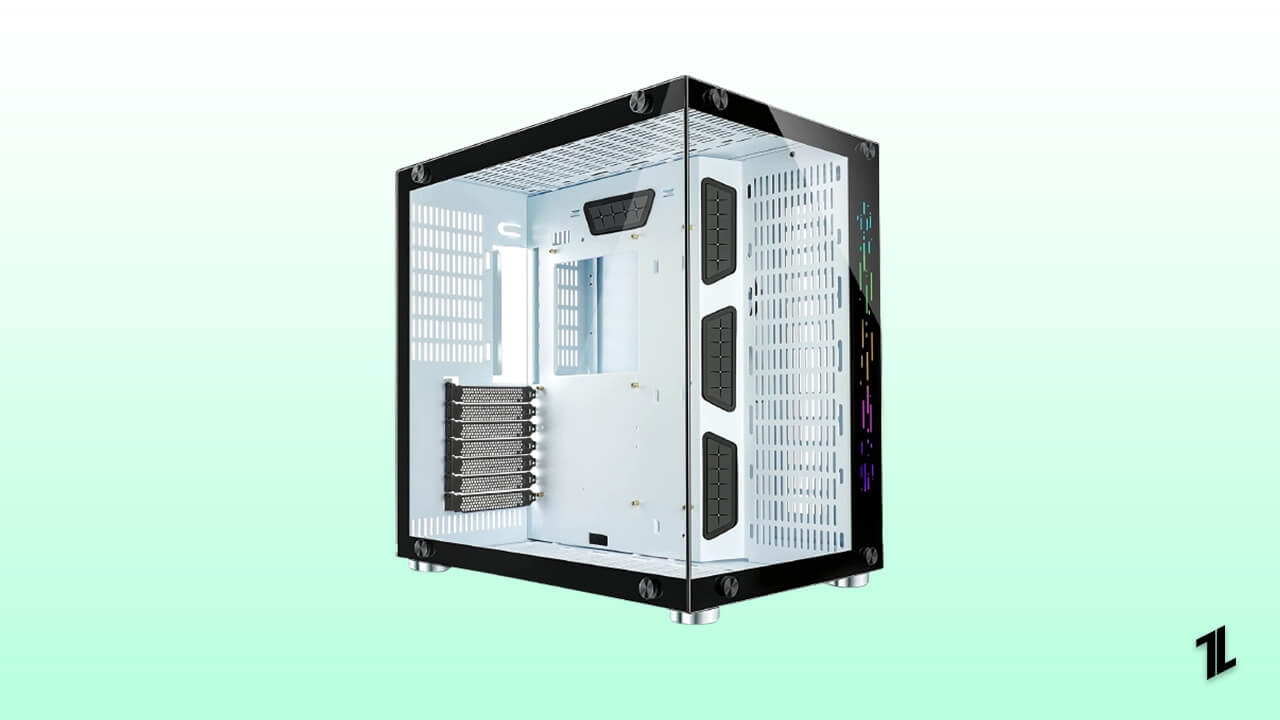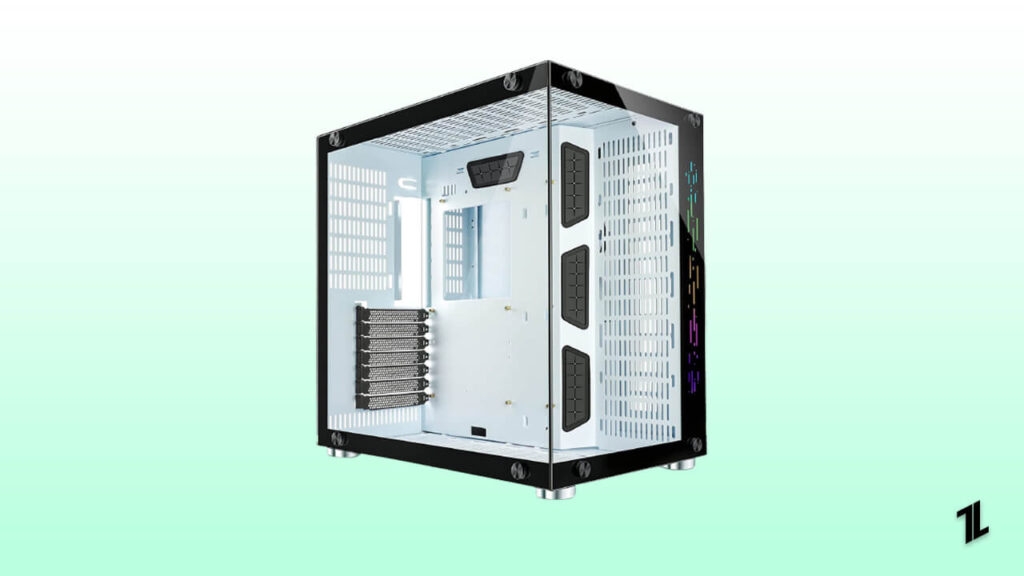 To give you a clear transparent view of the interiors, it comes with a removable 4mm thick tempered glass with sturdy quality. So, those two pcs of 4mm thick tempered glass do not break easily with accidental falls or spills. Since you get a removable glass, installing, checking, and removing the motherboard, CPU, or other parts is more convenient.
If you have built a gaming PC for yourself, the glass will allow you to show off your creation. Moreover, to ensure that dust doesn't accumulate inside the interiors, there is a magnetic dust filter to prevent it. Consequently, the top magnetic design filters the dust from the air, which enhances the PC's performance.
It has a powerful cooling system with good air performance and water cooling support. It has several I/O panels for attaching 1 x USB 3.0 Port, 2 x USB 2.0 Port, 1 x HD Audio, LED Button, and Power Reset. To make smooth USB transfers, the USB can is shielded to prevent damage. 
Pros
Attractive looks

Multiple RGB lights on the Front Panel

Adequate space for cable management
---
2. Cooler Master RC-130-KKN1 Elite 130 – Mini-ITX
Are you looking for a water-cooling-ready PC case compatible with long graphics cards?
The Cooler Master PC Case supports water cooling to cool down your PC and prevent overheating quickly. It is compatible with a long graphics card or up to 13.5 inches (343 mm) long. It has a total CPU cooler height of 2.5 inches.
Also, it has a meshed front panel that improves the cool air intake to provide further cooling and keep your PC safe despite hours of heavy gaming. Further, you get a 120mm fan at the front with an 80mm fan on the side.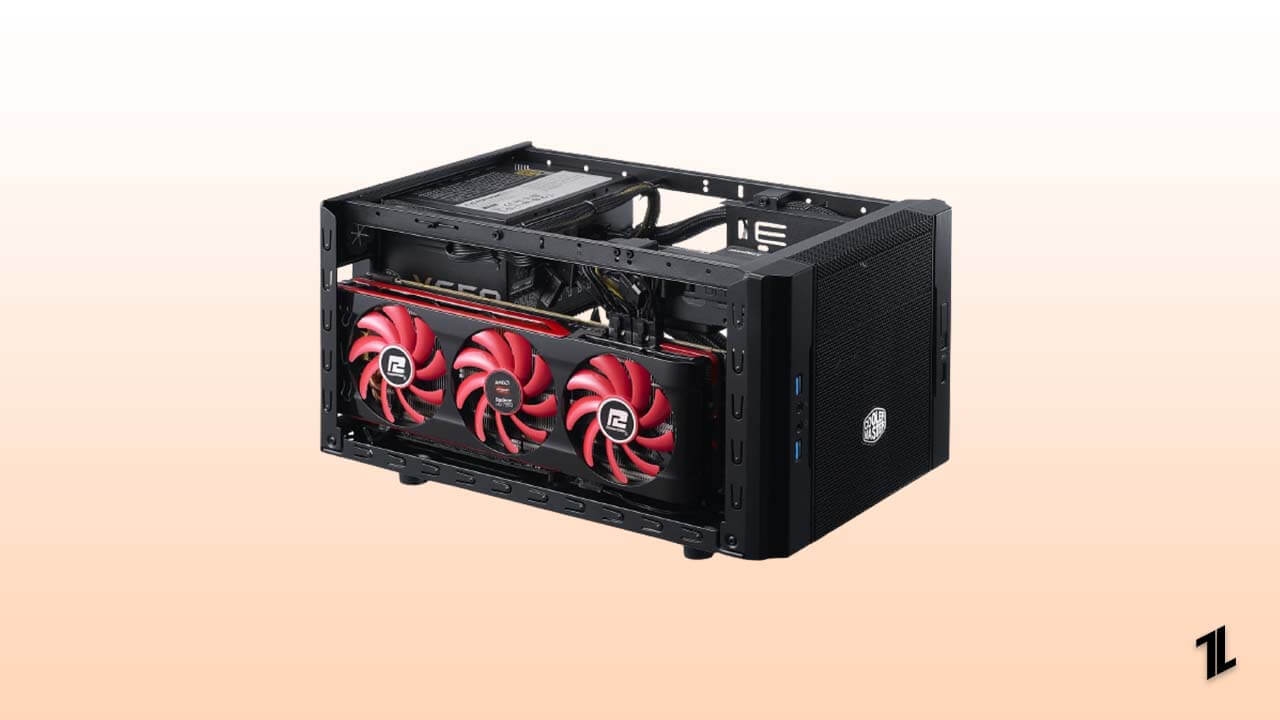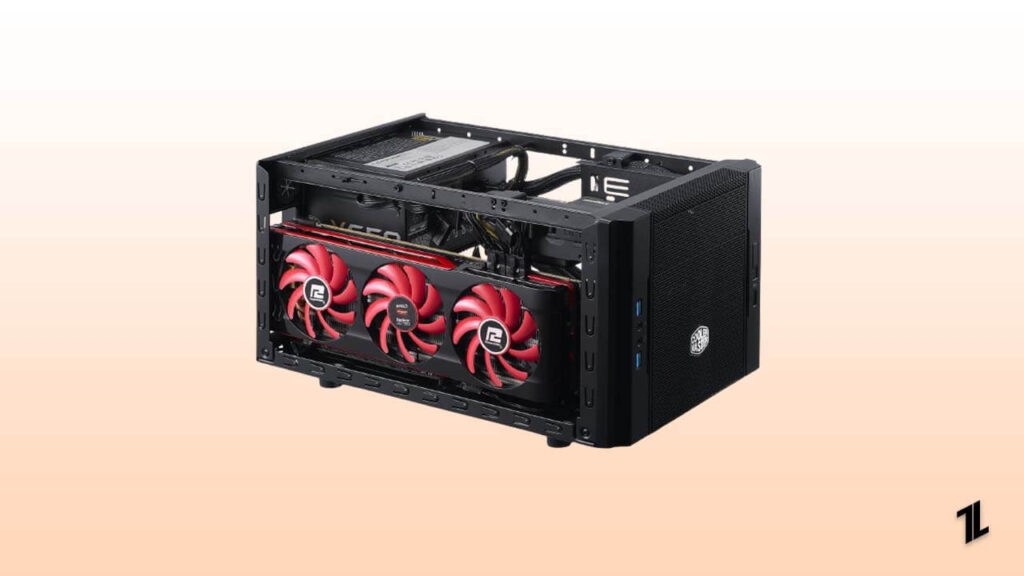 The PC case supports Mini-ITX motherboards for small PC builds and offers water cooling support. It has a unique HDD/SSD mounting bracket that is placed so that you get adequate space inside for cable Management and other purposes.
You get a 120mm water cooling kit at the front for efficient water cooling. It is possible because the HDD/SSD mounting has been rearranged to allow water-cooling support. It allows ATX PS2-sized power supplies with PSU and AIO compatibility.
The Cooler Master PC Case supports the latest PSU and other full-size supplies keeping the CPU cool. Moreover, it can include 120mm radiators for an accurate sized enclosure for improved performance.  
Pros
Good ventilation

Strong build quality

Good quality dust filters
---
3. NZXT H210 PC Case 
Are you looking for a water-cooling-ready PC case for beginners?
The NZXT H210 PC Case is a water-cooling-ready PC for beginners with a simple installation process. It has a tempered glass Side Panel with a single thumb screw that doesn't require much effort on your side.
It has several I/O panels with a USB Type-C Port and a thick tempered glass Side panel to show your creation. Also, it has ample space for quick cable management making everything easy and convenient. In the case of looks, it has a Red and black color that looks attractive and elegant simultaneously.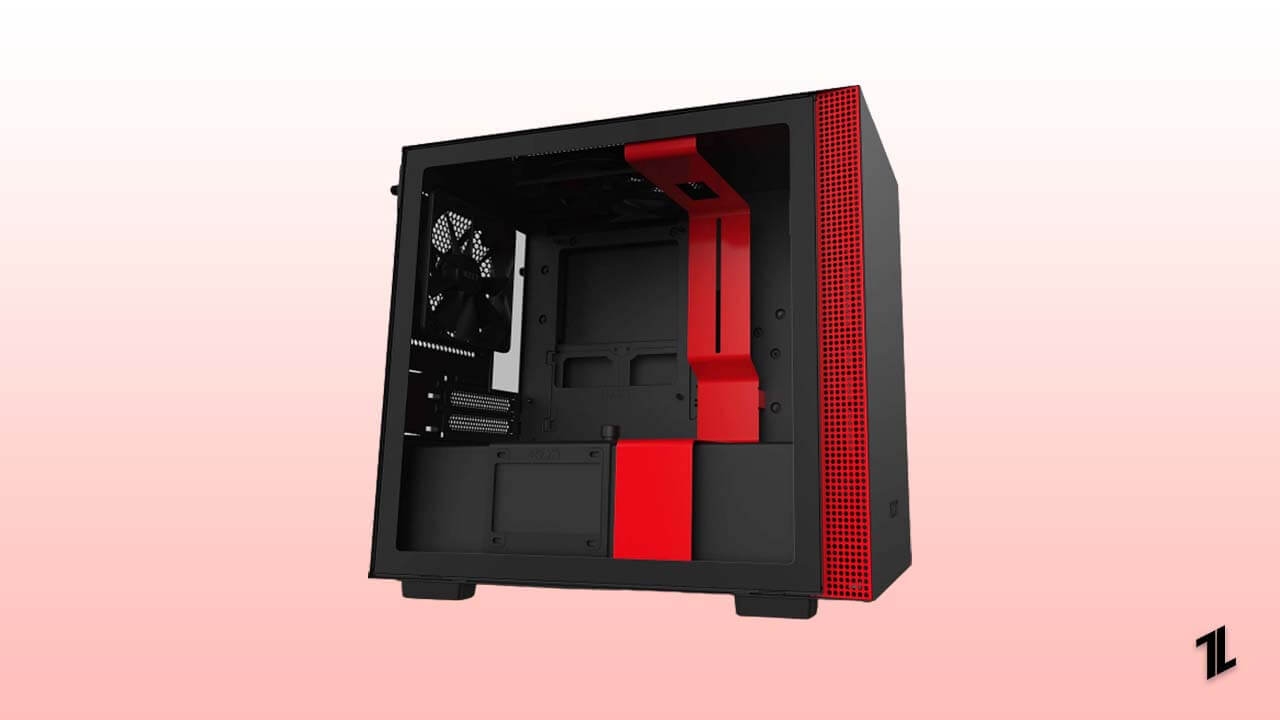 You get bored with building it, given the easy building method. Also, it has a unique cable routing with a beautiful and clean appearance. There are Pre-installed channels and straps for easy wiring that won't take much time of yours.
It has a fan controller and RGB color lighting giving your PC a new and eye-catching look. Also, it has streamlined cooling with two Aer F120mm fans for powerful air cooling internally and a removable dust filter to prevent dust from accumulating and blocking the interiors. At the same time, you can easily remove and clean the filters whenever you want.
Pros
Solid build quality

RGB header

Suitable for small PC

Adequate airflow

Elegant look
Cons
Insufficient access to the backside of the case
---
4. ASUS TUF Gaming GT501 PC case 
Are you looking for a water-cooling-ready PC case with easy assembly?
The ASUS TUF Gaming PC Case supports water cooling with easy installation. It is suitable for beginners who want the accessible building of PCs with an adequate 30mm cable management space for simple wiring work.
It can be pre-installed standoffs with 2x vertical PCIe slots, making the assembly easy. The PC case has an SSD bracket and is easy to carry over long distances if you build LAN networks.
In terms of size, it is a mid-tower Computer Case that can accommodate EATX Motherboards with USB 3.0 Front Panel Cases. You don't have to worry about damage to your PC because this PC case has a solid build quality with mid-tower gaming of up to 1.5 mm galvanized steel and 4mm tempered glass. So, it is a suitable case if you want to protect your PC from falls and scratches.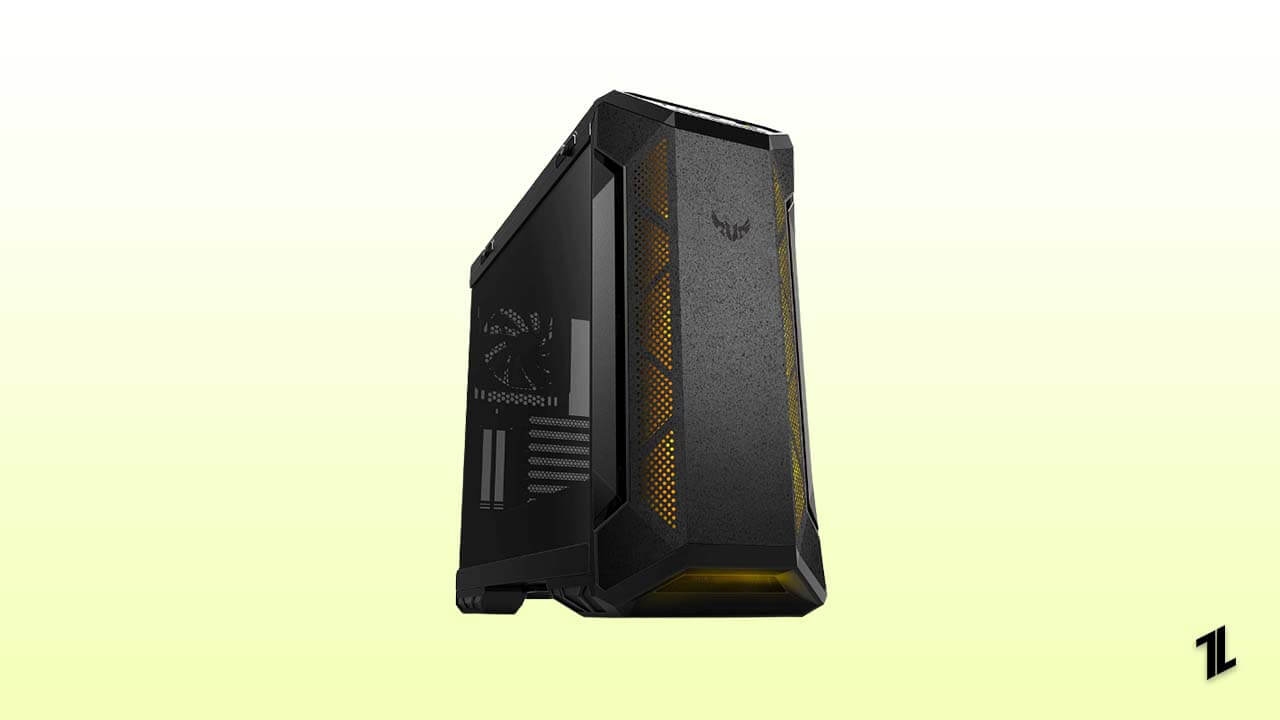 If you are keen on good looks, it has a fantastic design with the sharp and clean build quality. For easy maintenance, it has removable dust filters. These filters have thumb screws and a hinged panel design for convenient access.
For optimal airflow, it has 120mm Aura Sync RGB fans with 11 blades each to give a high power pressure flow for effective cooling. You can easily upgrade the cooling when needed with seven mounting points for installation.
The Asus Tuf gaming case is an excellent water-cooling supportive PC with front and top mounted 360mm water-cooling radiators. Additionally, a 140mm radiator is at the rear for future-proof chills.
For interiors, it is laid out with several user-friendly design touches and an easy-to-follow DIY building process. It has an integrated cable management setup for a more neat installation, with pre-installed physical supports for motherboards that make your work easier.
Pros
Clean and elegant design

Solid build quality

Multiple vents for airflow

Special Headphone holder

Adequate cable management space
---
5. Thermaltake Core W200 PC Case 
Are you seeking a water-cooling-ready PC case with adequate space for smooth cable management?
The Thermaltake Core W200 PC Case is specially designed to make it more spacious despite a high-wattage PSU stretching of 220mm. So, it has sufficient space for easy cable management, which will be particularly beneficial for beginners.
Alongside, it provides options for superior Expansion for heavy gaming systems and workstations. Its modular drive racks will enable you to easily install over 20 storage devices without worrying about installing heavy gaming or other professional software. There is a dual slot VGA of up to 635mm long and a tower CPU cooler of 200mm for water cooling.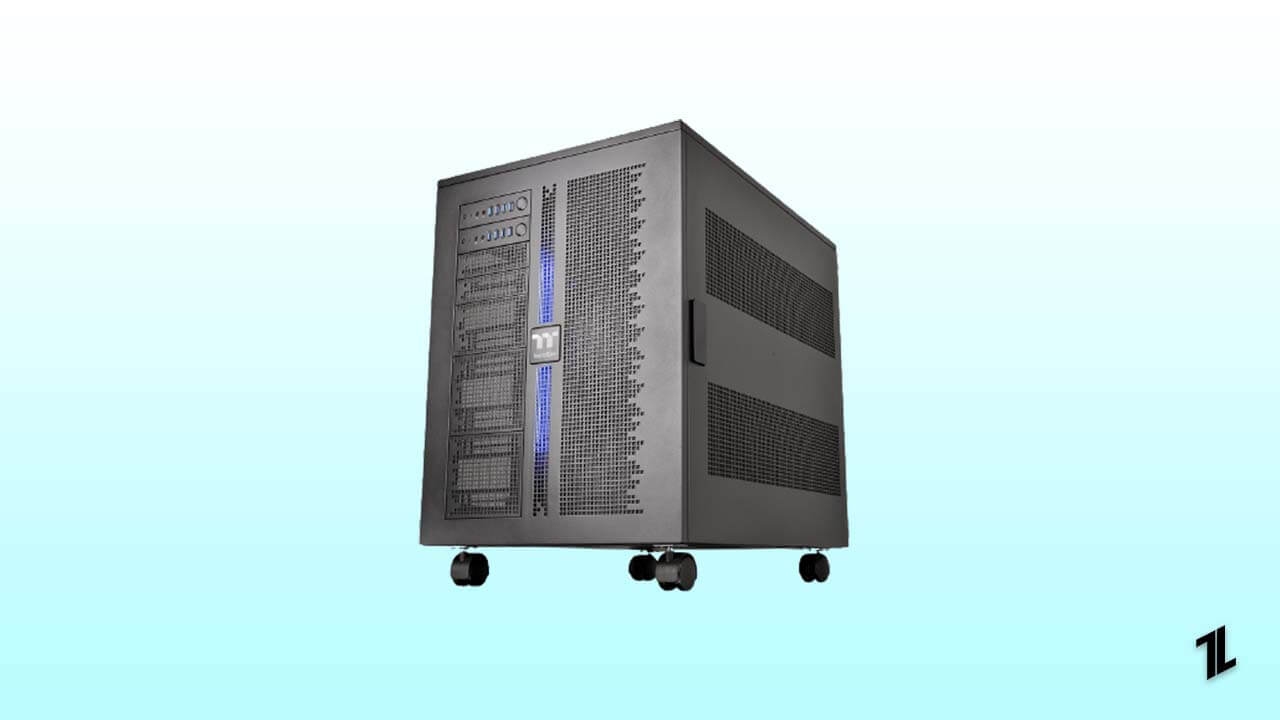 If you want a PC case that compliments the design needs of your room, then this PC case by Thermaltake is made of Excellent Quality and a unique design. At the same time, it supports a good quality of ventilation with several fan brackets and mounting points to support any cooling. It includes DIY/AIO liquid-cooling systems and air-cooling units.
It is a fully modular pC with a unique dismantle design that can fully break down the construction design for your needs. Also, it is a dual system capable that includes various Hardware and separate components for supporting your construction needs.
For water cooling purposes, it supports a 2x 600mm radiator with several cooling options and a chance for a complete liquid cooling option. You can also expand your storage options with Hidden SSD/HDD back panel locations and perforated back side panels for more airflow. At the same time, a designated LED strip on the front panel can be interchanged to use any color that matches your interiors.
It comes with three years of warranty to ensure that you don't have to look for a PC case repeatedly. Overall, this PC with 20 drive trays and 10 PCIe slots is a perfect match if you work at a technical or scientific workstation with multiple computers and massive data.
It supports compatibility with the latest Intel processors and AMD/Nvidia graphics cards. Consequently, it is a perfect PC case for an effective work environment.
Pros
Spacious

Fantastic design

Sturdy quality
Cons
Quite Expensive

Requires internal extension cables
---
6. Mini ITX PC Case B6
Are you looking for a water-cooling-ready PC case that lets you add up to five fans for better airflow?
The Mini ITX PC Case B6 is a water-supportive PC case that lets you add up to 5 fans for better airflow. So, the combination of water cooling and a strong airflow keeps it cool, leaving no concerns for overheating after intense gaming.
If you are doubtful that it won't support your hardware, you don't need to worry because it supports ITX motherboard 170*190*170mm, two pcs, 2.5-inch hard disk, and 1pc 3.5-inch hard disk, SFX power supply, and a CPU radiator for 240 water cooling/tower height limit of 135 mm. 
The case meets the need for an ITX Case with a 13.9 L capacity and a size of 13.79*6.42*10.05 inches. It has a unique side panel design with an entire aluminum body, making it sturdy and Beautiful to add to your PC cabinet.
You get a clear and attractive interior view of the PC components with a front panel tempered glass design that will grab all eyeballs. It supports a variety of Hardware, including polished edge parts with quality craft.
A striking feature of the PC case is its hidden screw installation methods that give a smooth and seamless side panel. It supports USB 3.0 and Type-C Port for attaching new Hardware easily. 
Pros
Easy to assemble

Classy looks

Adequate space for cable management
Cons
Circular patterned vents generate noise
---
7. SZD S580 ATX Mid-Tower PC Gaming Case 
Are you looking for a water-cooling-ready PC case with a magnetic design dust filter to avoid dust collection inside?
The SZD S580 ATX mid-tower water cooling-ready pc gaming case has a magnetic design dust filter. It quickly filters the dust from the air inside the PC's interiors to prevent its collection inside the PC from impacting its performance. Also, the magnetic dust filter is easy to remove, clean, and maintain.
Additionally, it has a front I/O panel with a USB type C port to attach more devices and audio HD and increase its sound and performance capabilities. Also, it has a split design unique from the conventional computer cases that prevent heat dissipation.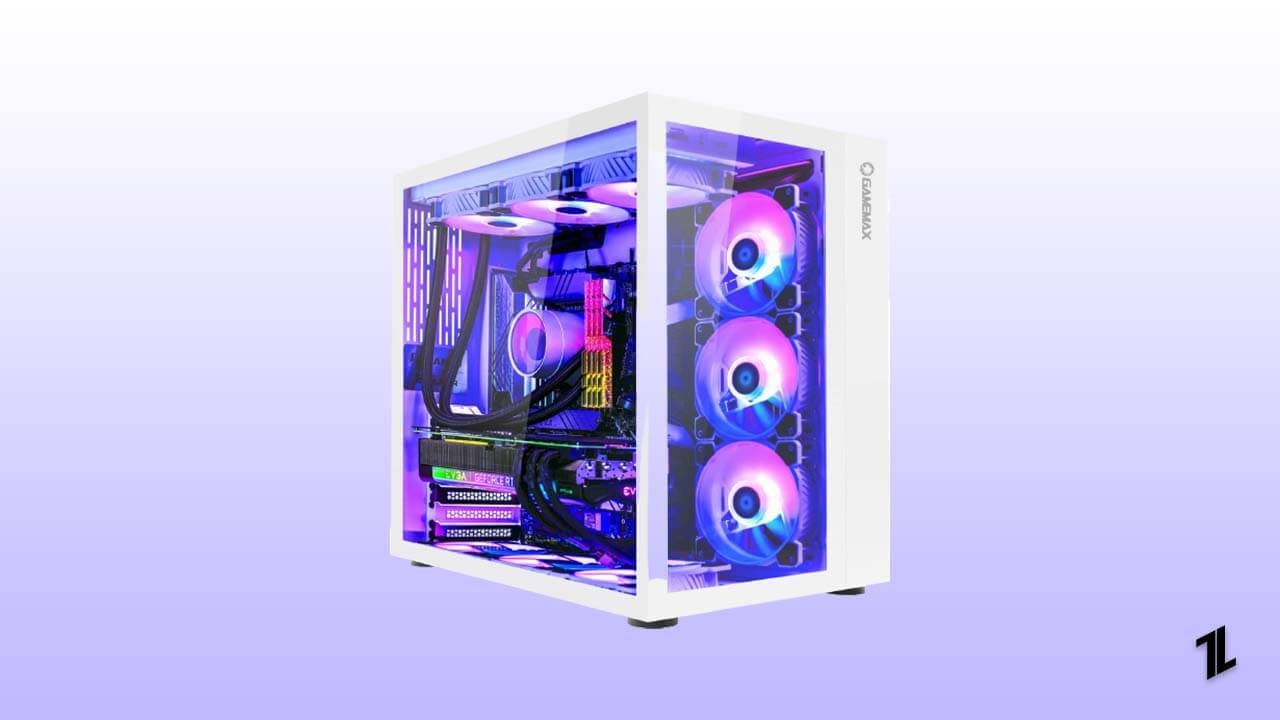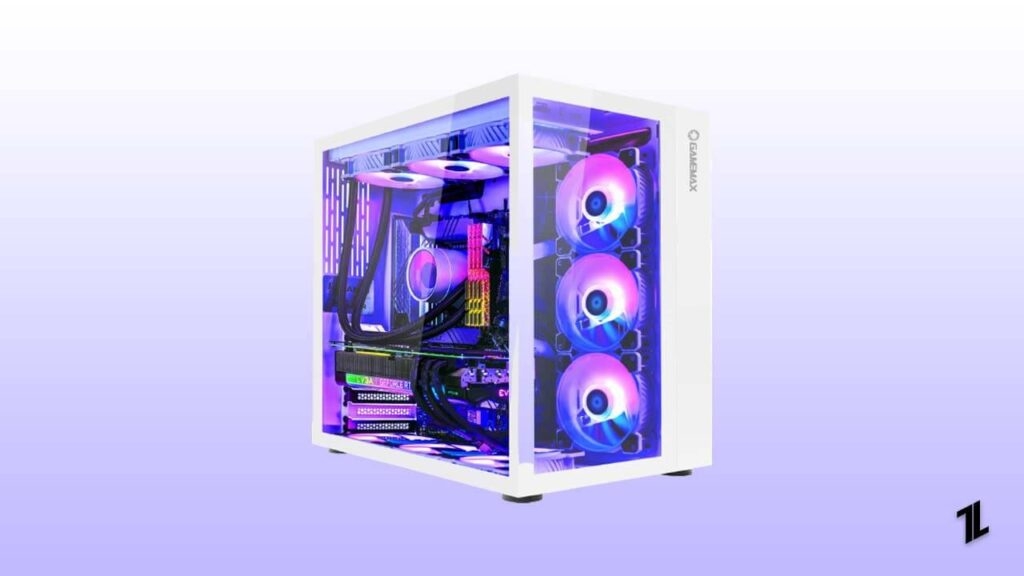 It supports ATX /M and ATX/ITX motherboards with support for up to ten pcs of 120 mm fans to keep it cool. It gives strong airflow and Ventilation. Moreover, it supports 360mm liquid cooling and is easy to assemble.  
Its sleek and innovative design supports the fast installation. It is carefully made with a 0.8mm thickness and two Side Tempered Glass for a complete view of its interiors. The PC case supports a variety of motherboards like ATX / Micro-ATX / Mini-ITX motherboards.  
Pros
Suitable for upgrading the PC

Premium design 
Cons
Little bigger than normal
---
Conclusion
A water-cooling-ready PC can do wonders in eliminating overheating problems that impact its performance.  In combination with air cooling, water cooling works more quickly and keeps your system healthy.
The list mentioned above of PCs has several features with water cooling features that make a good deal to invest in. 
If you are looking for a water-cooling-ready PC with an extra warranty, Thermaltake Core W200 PC Case comes with three years of warranty.
While if you want a water-cooling-ready PC for beginners, NZXT H210 PC Case has easy installation and cable management. The SZD S580 ATX Mid-Tower PC Gaming Case has a magnetic dust filter for effortless dust collection and maintenance.
You can understand the needs of your PC and buy a suitable water-cooling-ready PC case and eliminate overheating problems forever.
Further Reading:
Leave a Comment