Highlights
40% of keyboards are more portable, compact, and affordable than conventional ones.
Showing no lag and faster functionality, they promote distraction-free usage.
I have reviewed and covered the best 5 40% keyboards, which are no less than steal-the-deal.
TechLatest is supported by readers. We may earn a commission for purchases using our links. Learn more.
Do you wish to enhance your gaming experience with comfort and need a perfect buddy? Or are you a graphic designer who wants to focus on your work seamlessly without putting much effort into typing?
Well, in either of the cases, a 40% Keyboard is all you need. With its sturdy, ortho-linear layout and several programmable keys, you can get the most out of its typing.
Generally, people mock that it's not for everyone, especially typists. However, I have reviewed the suitable ones depending on your needs!
Top 5 Best 40% Keyboards
A handful of 40 keyboards are available, and from that, too, only a few deserve your time and attention and are worth the budget. So, let's check out the best ones under the category!
Koolertron Portable 40% Programmable Macro Keypad (Red Switch)
Vortexgear Core 40% – CherryMX [CNC Aluminium Casing] (Mx-Red)
Qisan Mechanical Keyboard Gaming Keyboard
Drop + OLKB Planck V6
YMDK Air40
Let us know what makes them the best, and dig into further details and their honest review!
1. Koolertron Portable 40% Programmable Macro Keypad (Red Switch)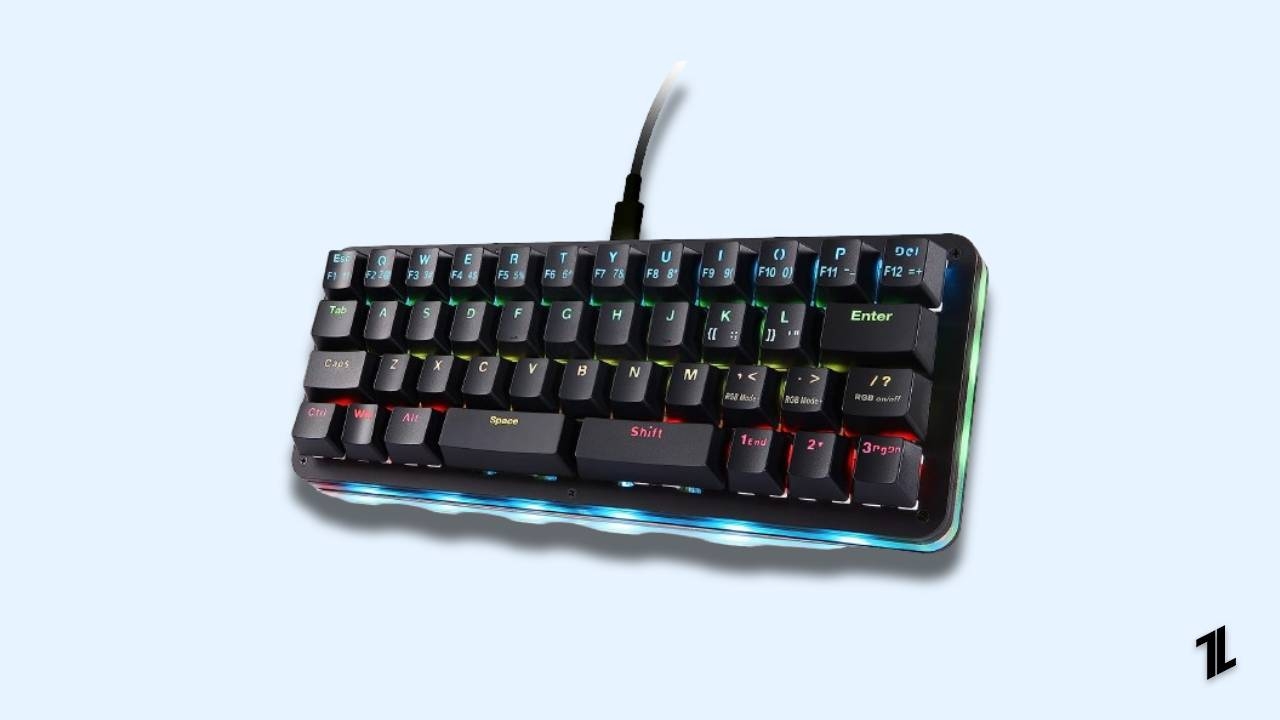 Koolertron Portable 40% of keyboards go well when you need various keys and don't wish to skip the crucial ones. This includes standard 104 buttons, Windows buttons, 19 multimedia shortcut keys, web navigation keys, and more.
Since it is suitable for gaming, graphic designing, video editing, and similar functions, the best part is that you can customize it per your requirements.
You would love using the keyboard in a dark room, and it has a neon effect, especially if you are into gaming. Here, too, its RGB backlight helps! With it, you can modify the brightness into 30 different levels and choose the saturation from 32 levels, and for the alt multicolor experience, it has 32 colors.
Besides, the keyboard is made of high-quality plexiglass, giving it a rugged and sleek look.
The 40 keyboard even has a 1.5m USB cable, cap Puller, and user manual! It supports compatibility with various devices, including Windows 10, 8, 7, and XP. Additionally, it's the perfect companion for your Mac as well.
You can do all your tasks easily, along with its 16 macro functions. All of which simplify your work and save time, thereby increasing productivity.
Besides, do you want it for office use? Or do you wish to use it such that it doesn't disturb others around you?
Well, fast typing or keyboard usage in games does disturb others! Therefore, it has soft keys over its red Axis, which makes no noise. Plus, it even has OEM Red Switches.
The best part is you don't need to reset the keyboard or connect any other to store custom programs. It has an inbuilt MCU storage, which holds your custom program configurations.
Pros
Fully programmable

Excellent rotary knob

Good tactile feedback
Cons
Only 16 Macros

Difficult to setup
---
2. Vortexgear Core 40% CherryMX [CNC Aluminium Casing] (Mx-Red) 
If you love something with a metallic finish, then kudos. my favorite 40% keyboard is here with its ravishing features. 
The Vortexgear Gear Core 40% has an Anodized CNC aluminum frame, which gives it a perfect sleek finish and sturdy. Thus, it stands as one of the most compact keyboards out there.
There are no restrictions to its compatibility, as you can connect any device that supports Bluetooth with it.
Apart from that, you can even go for wired connectivity when using it on a desktop. Typists generally don't go for 40 keyboards, but it has features you can adopt even as a typist.
Despite having 47 keys in total, it possesses four programmable layers. Therefore, you can modify commands in its four programmable rows and customize them per your preferences.
Cherry MX Switches and PBT plastic keys ensure faster keyboard response. The former has good longevity, unlike the Gateron Optical Red Switch. Therefore, it is of utmost durability.
Undoubtedly, the aluminum finish makes it a top choice for most 40 keyboard users like me, but it has a drawback. Since it has real aluminum, it is heavier but portable as it is perfectly distributed. The mechanical keyboard is a bit costlier than most others!
Pros
Strong build

Dual connectivity

4 programmable layers

Strong LED light 
Cons
Heavier than most other 40 keyboards

A bit pricey 
---
3. Qisan Mechanical Keyboard Gaming Keyboard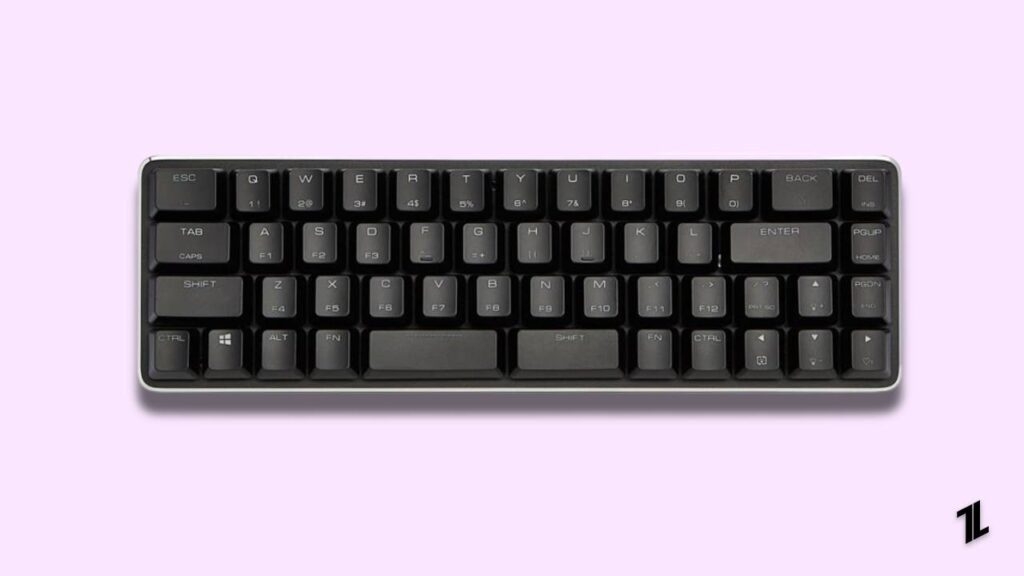 When you are looking for a compact 49% keyboard, which equals 60% in its functionality, the GATERON Blue Switch Wired Mechanical Keys 40 keyboard is for you! 
It has 49 keys and features an exquisite ice blue backlit. Apart from that, the keyboard is ultimately comfortable to type, and you can change the top letter layer to numbers or as required, thus equaling 60 keyboard functionality.
When you don't wish to raise the budget bars, then this one is for you, being the utmost affordable. It has a clean, organized, and minimalist look, which complements any of your PC setups.
Besides, though it only has snow-white or ice-blue backlights, it also consists of 11 lighting modes with five lighting strength levels. Apart from letter numerical functions, a double space bar, and 11 lighting modes, it weighs only 12 ounces, making it highly portable and compact.
Moreover, you can set different commands for gaming with its split space bar. Since it features a sandblasted aluminum top plate, it gives the keyboard an aesthetic and more minimal look. It also contains a plastic bottom, providing a comfortable angle while typing.
Also, the keyboard lets you click consistently with no lag due to its Gateron Brown Switches and Doubleshot ABS keycaps.
Pros
Appealing LED Backlight

Worth the price

Plenty of functions

Functionality matches that PC 60% keyboards
Cons
It is not compatible with Bluetooth

The plastic bottom is not durable if the keyboard is used roughly
---
4. Drop + OLKB Planck V7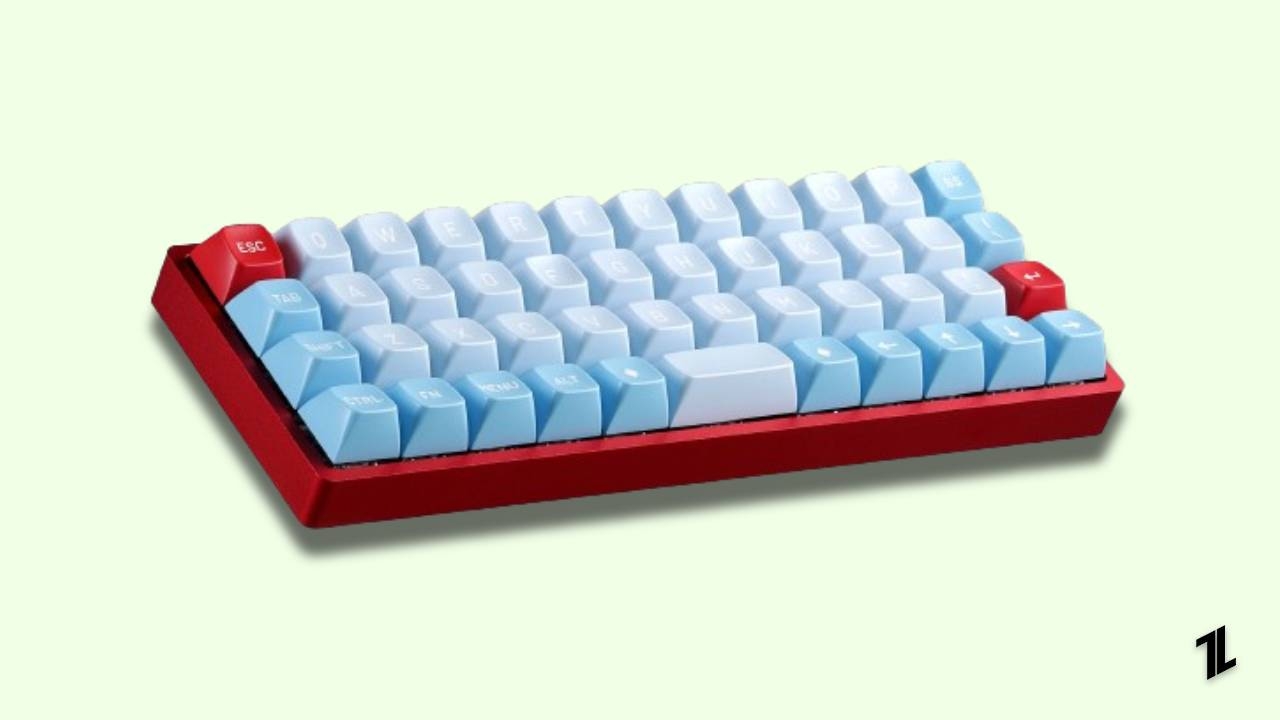 A keyboard with an ortho-linear layout becomes more interesting in aesthetics. Drop OLKB Planck V7 is one such 40% keyboard in the category. It is more compact, so every two keys are placed at a two-finger distance, making it easier to type. 
Apart from that, it even withstood our quality tests. Its case is highly durable and has a strong build. Besides, rumors indicate that its Type-C port is at fault, but we tested it, and it works perfectly. It also has rubberized feet for stabilizing, which is another striking feature of the keyboard.
With 47-48 keys and a compact look, it's travel-friendly and suitable for programming. 
Pros
Integrated speaker

Convenient Mayotte

Aesthetic looks

Durable 
---
5. YMDK AIR40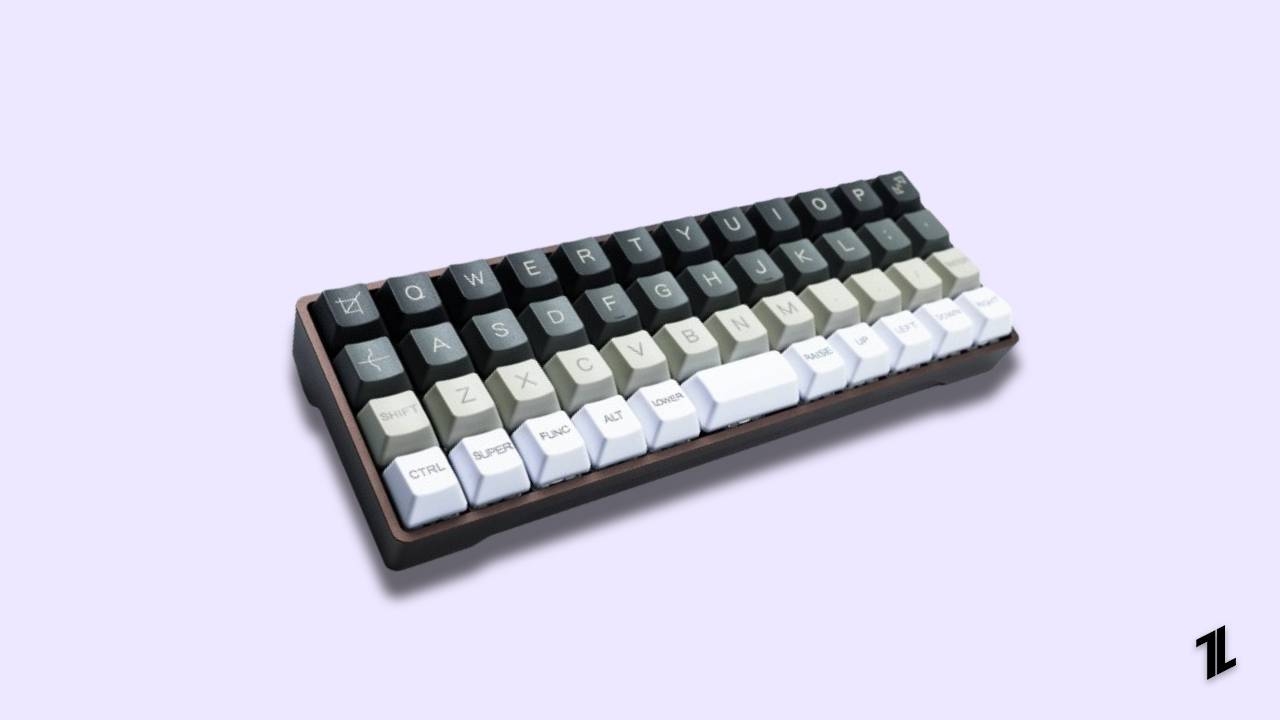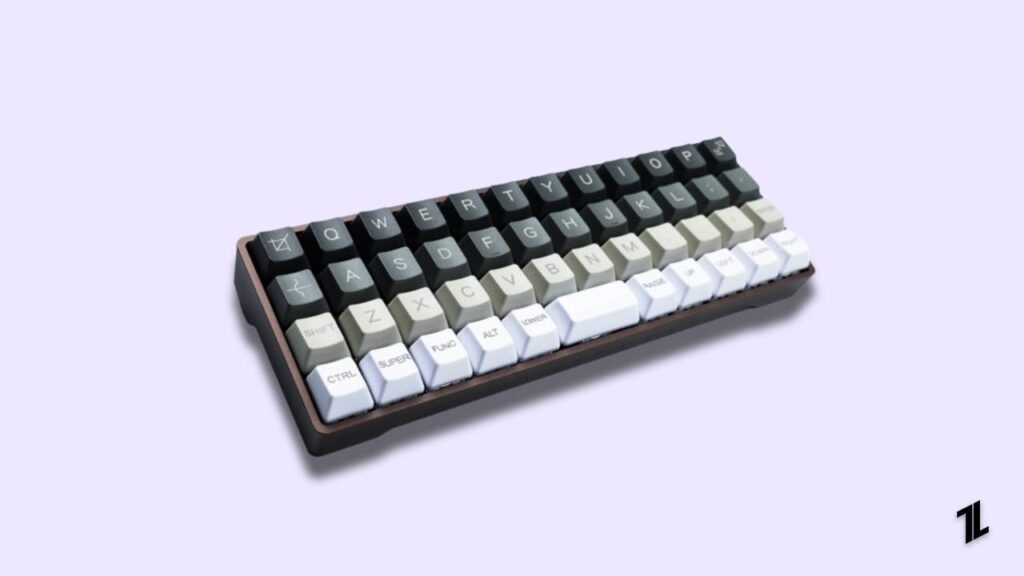 If you are looking for a 40% keyboard, which is quite affordable, then YMDK AIR40 is something you must check out! 
Its keys are arranged in a grid, making typing easier, faster, and reliable. Besides, it has built-in LED lights for perfect night vision. Thus, you can get the ideal gaming feel from it as well.
Moreover, there's no need for a stabilizer for it to work. It is quicker and easier to assemble than most others in the category. Further, you can easily customize the YMDK keyboard per your gaming preferences. If you are looking for reliable layer switching, the YMDK AIR40 is for you! 
Pros
Has a compact layout

Ideal for gaming, programming, and work, making it suitable for multipurpose 
---
The Bottom Line
If you were looking for the best 40 keyboards (40% Keyboard), you would have got your answer!
The portable and compact 40% keyboards are equipped with several functionalities using which you won't feel like missing out on your standard keyboards. Yet, before choosing, consider the task you require, the type of connectivity, backlight, and programmable layers for convenience.
One keyboard that nails all of these factors is Vortexgear Core 40%, which is even more durable in the long run. Its surface also doesn't wear and tear, and nothing fades during the time. Rest choosing the one depends upon your needs, budget, material, and similar factors!
Further Reading:
Leave a Comment