Highlights
With 24 cores and a turbo frequency of 5.80GHz, the Intel Core i9-13900K is undoubtedly a powerful processor; it leaves almost all competitors in the dust.

It can be overclocked to increase performance further if appropriately cooled because it is a K CPU. 

That's why we are here. This article has mentioned some of the best coolers for i9-13900K.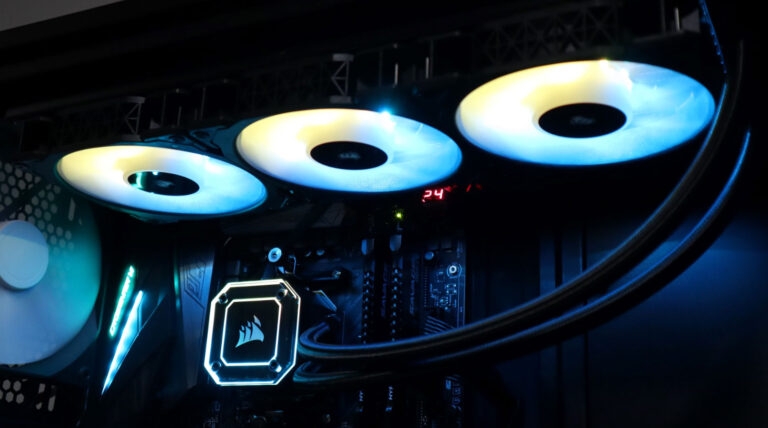 TechLatest is supported by readers. We may earn a commission for purchases using our links. Learn more.
When building your own PC with an Intel Core i9-13900K processor, it's hard to decide which one is the best air cooler for your device to manage the internal temperature of your device.
Choosing a poor air cooler may cause damage to your device. Well, that's the reason it is necessary to know about this thing.
If you are looking for the best cooler for Intel Core i9-13900K, make sure to read the guide until the end. So, let's get started with the guide. 
Best Cooler for Intel i9-13900K
#1. Noctua NH-D15 Chromax Black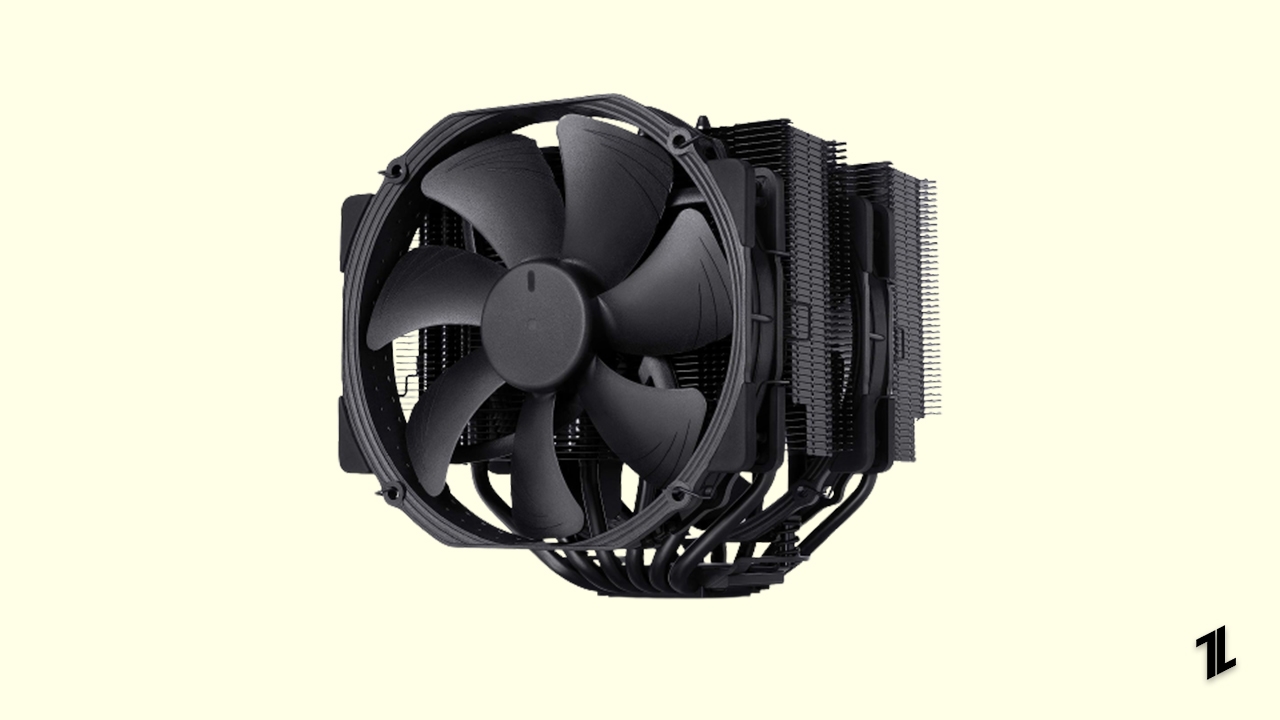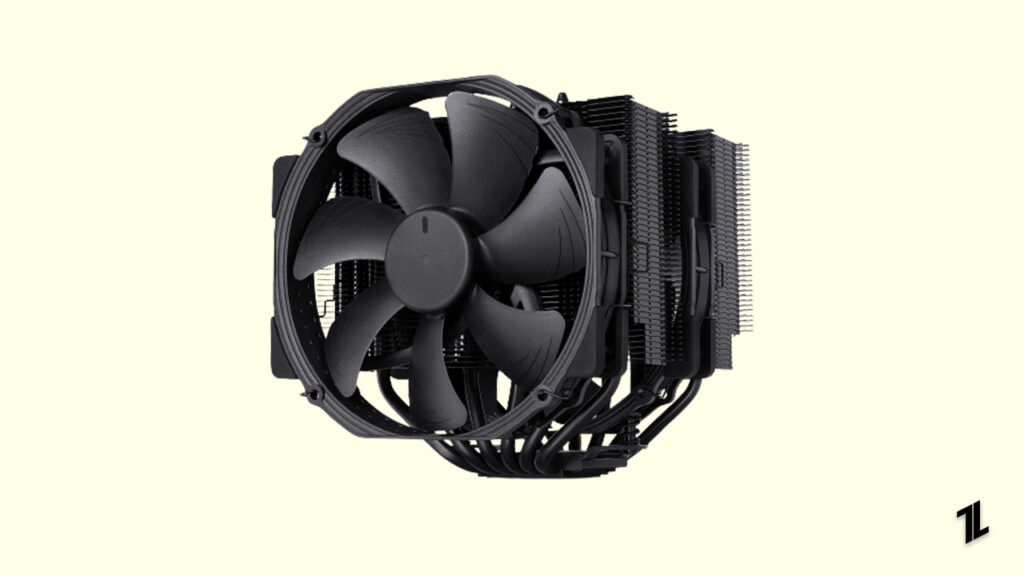 It's no secret that Noctua makes some of the most popular air coolers in the industry, including the NH-D15. Due to its amazing cooling performance and high value for money, we selected this cooler as the best air cooler for the i9-13900K.
This iconic model is also available in the standard version NH-D15 Chromax Black. The NH-D15 Chromax Black is an all-black edition of the NH-D15.
In my opinion, the NH-D15 is one of the most powerful air coolers available, generating up to 225 watts of power. Due to its six heat pipes and two outstanding 140mm fans, the NH-D15 is the ideal air cooler for the i9-13900K.
It is possible to overclock the i9-13900K with the NH-D15, though to varying degrees of success. NF-A15 PWM fans, which cool the CPU tower's massive fin stack, are quiet and dissipate heat well. With a maximum speed of 1500 RPM, the fans are reasonably effective for air cooling.
Despite Noctua's reputation for aesthetics and designs, this cooler doesn't appeal to the eye. Although no RGB lights or other distinguishing design features exist on the NH-D15 Chromax Black, this product still looks respectable and subtle. If you're building an all-black stealthy or understated build, then this cooler will be perfect.
Pros
Affordability

Fans are quiet

Excellent cooling performance

The design is nice and understated
---
#2. DeepCool Liquid Cooler LS720
Liquid coolers DeepCool Liquid Cooler LS720 are recommended for budgets with a more reserved budget. It's a midrange AIO liquid cooler with an impressive design, dependable cooling performance, and good acoustics. Furthermore, DeepCool claims the LS720's TDP is 300W, though this isn't meaningful.
The DeepCool Liquid Cooler LS720 can easily handle regular workloads under stock parameters. It is possible to put the i9-13900K to work without affecting its boosting behavior thanks to the DeepCool LS720's excellent thermal performance. Even overclocking can be attempted with this liquid cooler, but more conservatively.
Regarding acoustics, we find the DeepCool FC120 fans noisy when operating the cooler at high speeds. Although the fans produce a lot of noise, they are rather impressive. Moreover, their unique design emphasizes high static pressure over anything else.
Although the fans get quite loud at 2250 RPM, they can still be heard outside the case when they hit the peak of the fan curve. Your Core i9-13900K processor with heavy overclocking might suffer from this limitation. Your custom fan curve may need to be adjusted depending on your needs.
Pros
RGB lighting is attractive

Affordability

Thermal performance is decent
Cons
Length of radiator

It has an unremarkable acoustics
---
#3. Corsair iCUE H150i ELITE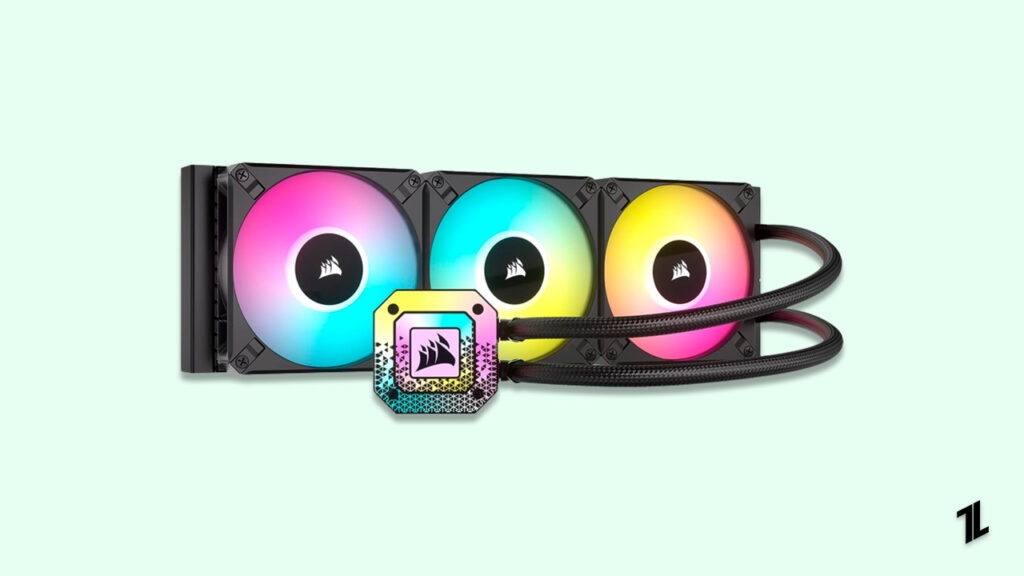 One of the best Corsair CPU coolers designed to fit modern AMD and Intel processors is the iCUE H150i ELITE. The CAPELLIX pump head is ultra-bright and combines powerful CPU cooling with low noise levels. It features a 360mm radiator, three 120mm RGB PWM fans, a 120mm CORSAIR radiator, and a 120mm CORSAIR ML RGB PWM fan.
In addition, it comes with a 2.1-inch IPS LCD for monitoring the system and displaying custom graphics. iCUE software gives you full control over the display's configuration, which includes fan and pump speeds, RGB lighting, CPU temperature monitoring, and RGB lighting control.
The copper cold plate is designed to have a thermally optimized copper surface, and it is pre-coated with CORSAIR XTM70 thermal paste, ensuring superior heat dissipation. Furthermore, it supports Intel LGA 1700 and AMD AM4 CPU sockets.
Pros
iCUE provides excellent control over fan and pump speeds

LED lighting control is excellent through iCUE and for hardware lighting

One USB-C cable for smart cable management

For a 360mm AIO, the cooling performance is good enough
Cons
There is a lot of noise at 100% fan speed

It is not justified to use maximum fan speed due to poor cooling performance
---
#4. Lian Li Galahad 360 ARGB 
A new generation of Lian Li liquid cooling systems has hit the market, with the Galahad 360 ARGB being one of the most visually appealing. Its controller has 17 different lighting effects and color options, making it the first liquid cooler to use an embedded controller.
Besides accommodating 240mm and 360mm radiators, the Galahad also dissipates power and heat efficiently. Lian Li Galahad 360 features a three-chamber pump design that keeps you cool on high and low gaming levels and a fully integrated cooling system for ultimate CPU control.
An array of LED and fan lights make any build stand out with the sleek black enclosure of the Lian Li Galahad 360 ARGB. For those lucky enough to mount the RGB LED lights inside the lid, the Lian Li SL120 fans whirr away at a stunning 3300 RPM.
Pros
A high-quality build

Lighting with ARGB

The controller provided for ARGB
Cons
You'll have to deal with a lot of cables if you want ARGB lighting

It would be better if the idle noise levels were lower
---
#5. ARCTIC Liquid Freezer II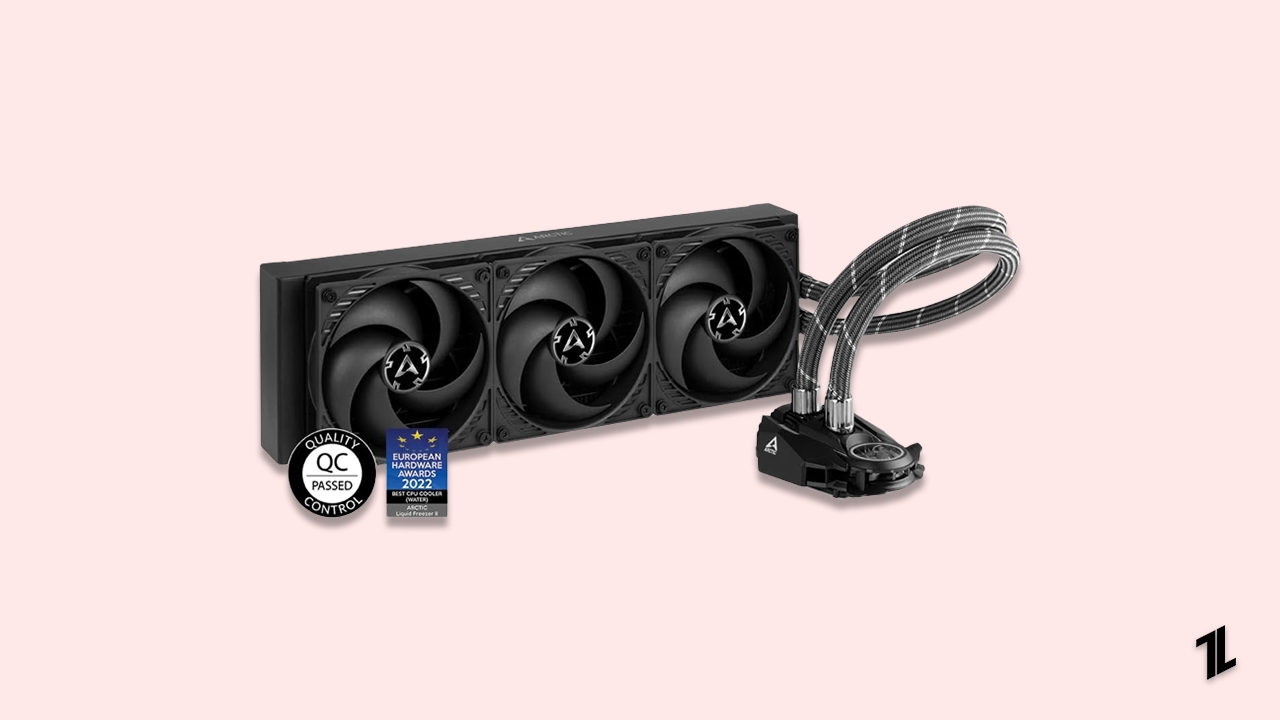 Its powerful cooling capabilities led to the Arctic Liquid AIO taking the market by storm. With continuous benchmarks & stress tests, we tried to impose an enormous workload since we already knew its value before our test.
Moreover, it could handle an average temperature of 76-80 °C with more than 300 TDP of the i9-10900K. AIO CPU coolers are becoming increasingly popular, and the ARCTIC Liquid Freezer II is one of the best models available.
This software can be used to test the latest generation Intel or AMD i9 or R9 processors, as our tests showed impressive results.
You can pick it up for around $145 if you're looking for a solid cooling solution for your top-of-the-line CPUs such as i9-10900K or 13900K. For this price, we already love how much it offers.
Additionally, the fan barely makes a sound even when turned up to 3000 RPM with the idle mode set to 10 dB. With this AIO, you cannot choose between RGB and ARGB support. It's not even possible to turn on the lights on the 120mm static pressure fans.
Pros
With Alder Lake CPUs, it is capable of cooling 200W+

Reasonably priced at $110 USD

Operates extremely quietly

Performance that is strong
Cons
The same connection powers the fan and pump speeds
---
#6. Corsair Hydro Series H100i Pro RGB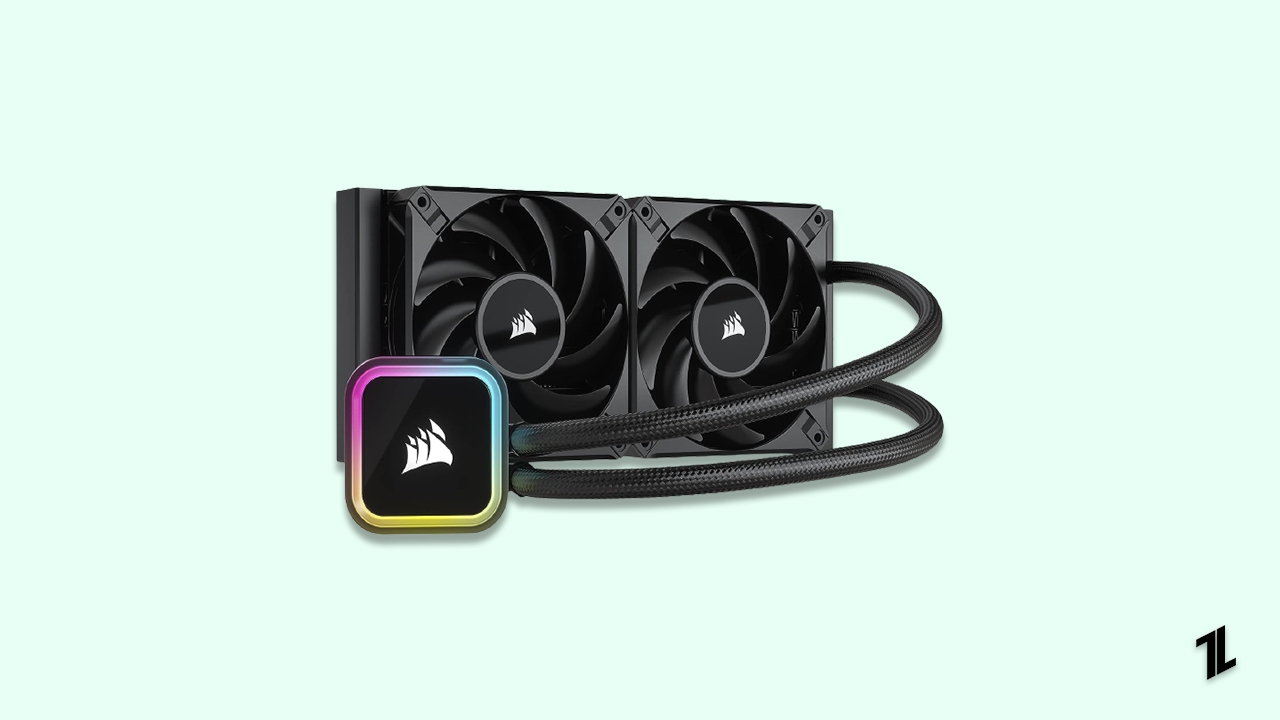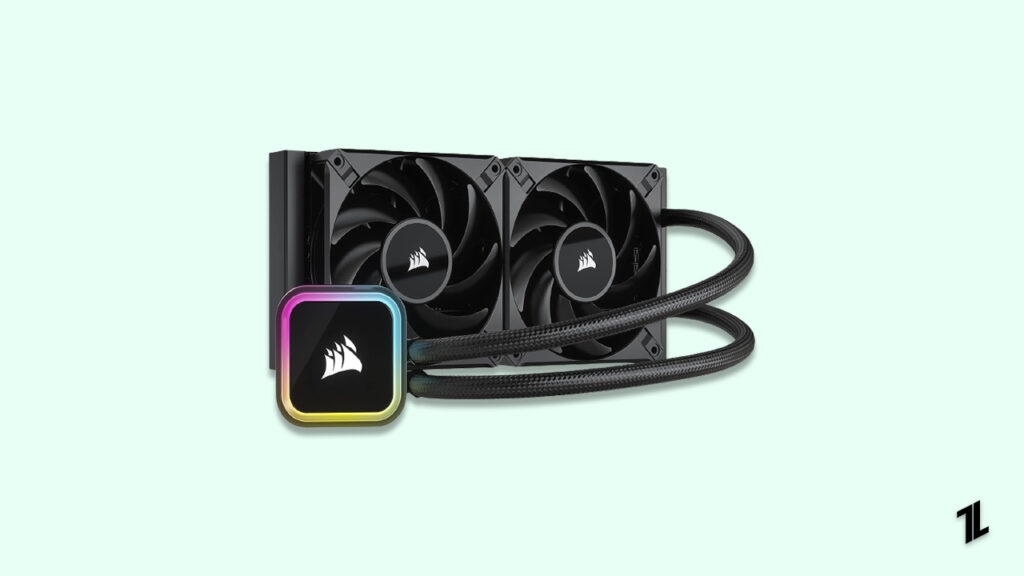 When discussing AIO liquid coolers, ignoring the Corsair range is impossible. While the Corsair brand was once devoted to computer memory, it has expanded into other gaming areas.
However, it's arguably Corsair's contribution to CPU cooling that makes it stand out.
Those who have worked with Corsair coolers designed for stock cooling operations will immediately recognize the H100i Pro RGB. Aside from thin coolant tubes and a smaller radiator, the H100's unmistakable LED lines surrounding the pump make it almost identical to its similarly famous predecessor.
Unsurprisingly, it has stayed with the standard 240mm size. Corsair's Crystal 280X case features a smaller trim size to ensure it fits more comfortably and less tightly.
When it comes to stock performance, it's an impressive cooler. Under 100% CPU load, the H100i Pro RGB struggles to reduce temperatures when all cores are overclocked. Nevertheless, cooling performance is not the only factor to consider when purchasing a cooler.
Pros
Performance is great

Powerful high-flow fans

Customizable and controllable desktop UI
Cons
RGB lighting might not be adequate for some users

High noise levels at full speed
---
#7. EK AIO 280mm D-RGB
A 280mm AIO with a quality build would be the EK AIO 280mm. This cooler is available in two editions, one with RGB and one with Dynamic ARGB lighting. Despite having the same performance, the RGB CPU block and RGB fans make this AIO look much better.
With a maximum noise level of 36.4 dBA, the fans operate at a 500-2000 RPM speed. During tests, it was found that these fans become unbearably noisy when running at full speed.
However, if kept at 50%, they proved adequate. The cooler provides high-performance cooling except for the Liquid Freezer II 280, which we recommend next.
Pros
Cooling performance is good

Dissipates CPU heat efficiently

Water pump and 360mm radiator of high quality
Cons
Louder at full speed

The connection point for the hose sticks out
---
#8. Noctua NH-U12A Chromax.Black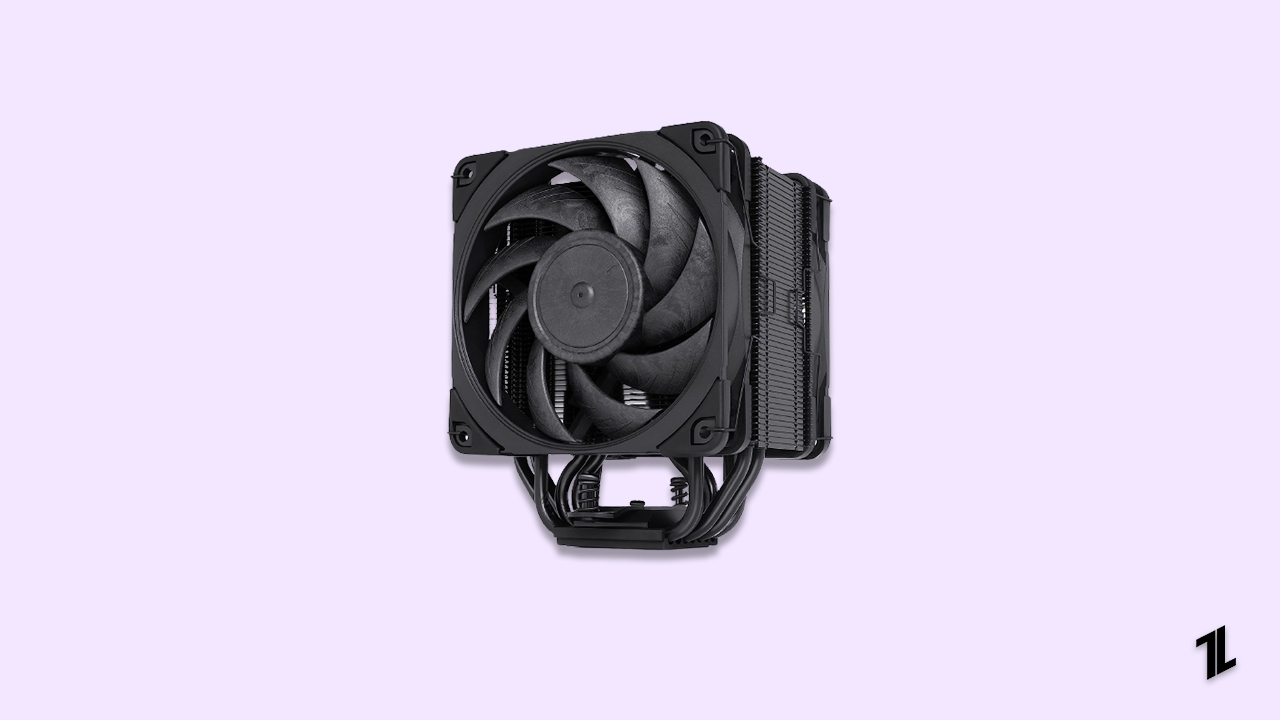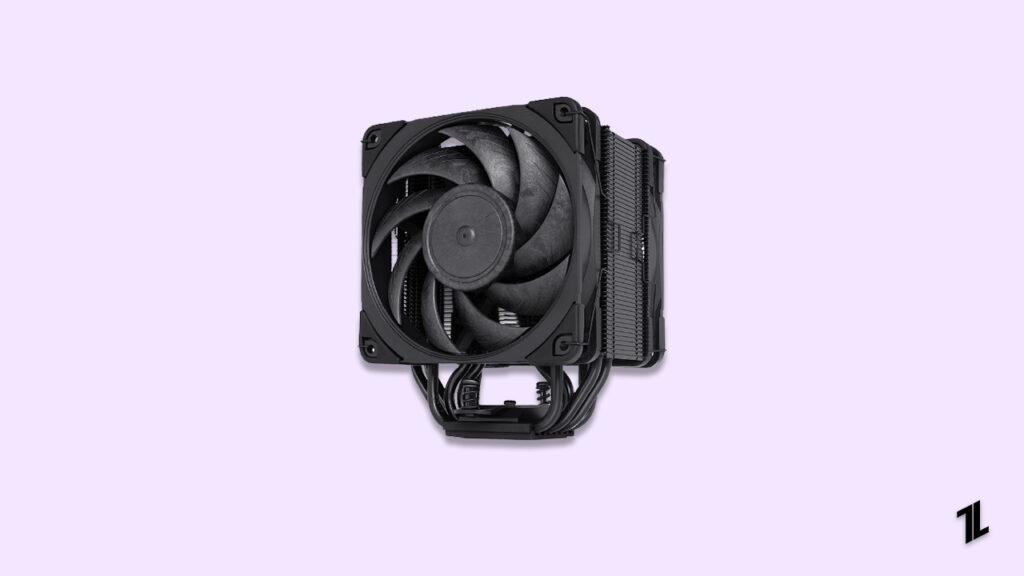 It is no secret that Noctua is revered whenever fans of any description are mentioned because of its high efficiency and quiet operation. Regarding air coolers, the NH-U12A represents one of the biggest triumphs for the brand.
You get these fantastic fans in a small-footprint package that can handle extreme heat. With a price of $120, you can beat the raging fires of Raptor Lake with this AIO / custom loop alternative.
When all is said and done, the Noctua NH-U12A stands out most thanks to its outstanding performance. There's no denying it: this model has earned its reputation over the years.
In addition to the lighter colorway, this latest iteration comes in a black colorway that we think is particularly eye-catching. Regardless of age, the air is a valid water alternative, equipped with seven heat pipes and four NF-A12x25 PWMs.
Pros
Having a small footprint

High-quality construction
Cons
A little chunky vertically
---
Sum Up – Best Cooler for Intel i9-13900K
So, that's all we have for you about some of the best coolers for i9-13900K. We hope that this guide has helped you. In case we have forgotten to mention any cooler that has the potential to get a place on this list, comment below and let our team know. 
Further Reading:
Leave a Comment