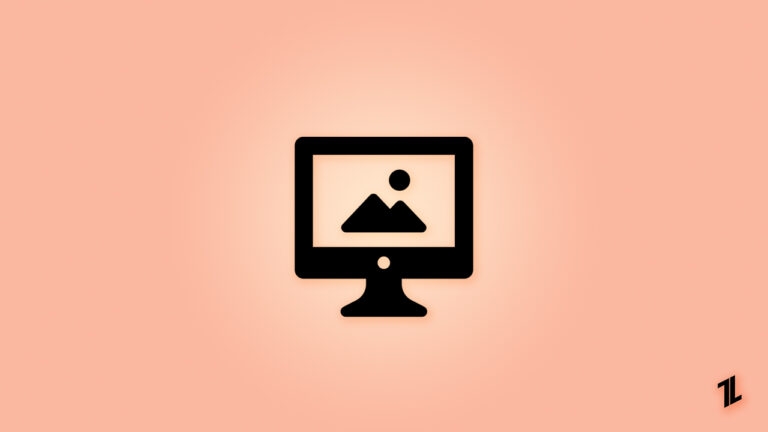 TechLatest is supported by readers. We may earn a commission for purchases using our links. Learn more.
Users can create animated and interactive wallpapers using Wallpaper Engine and its companion Android app, similar to Windows DreamScene, which is no longer available. However, steam Workshop is a feature that allows users to share and download wallpapers created by themselves.
But, it is always better to have many options to get the best. That's the reason why we are here. In this article, we have mentioned some of the best Steam Wallpaper Engine alternatives for PC. So, without getting late, let's get started with the guide.
Why do We Need Steam Wallpaper Engine Alternatives for PC?
Software like Steam Wallpaper Engine is a pay-to-use program that can slow down your PC by consuming a lot of RAM. Some may not be concerned about this, but those with potato laptops have a real problem.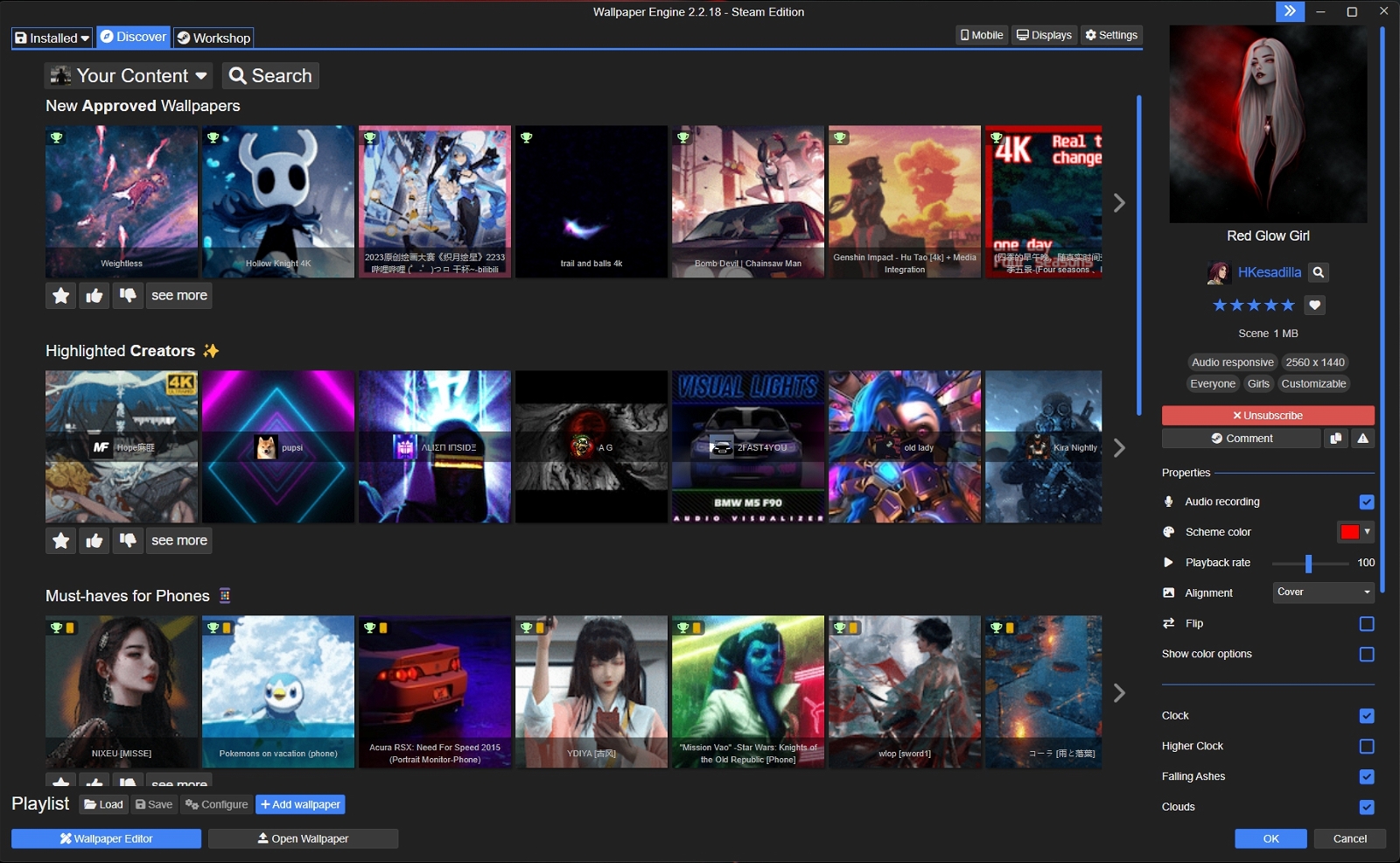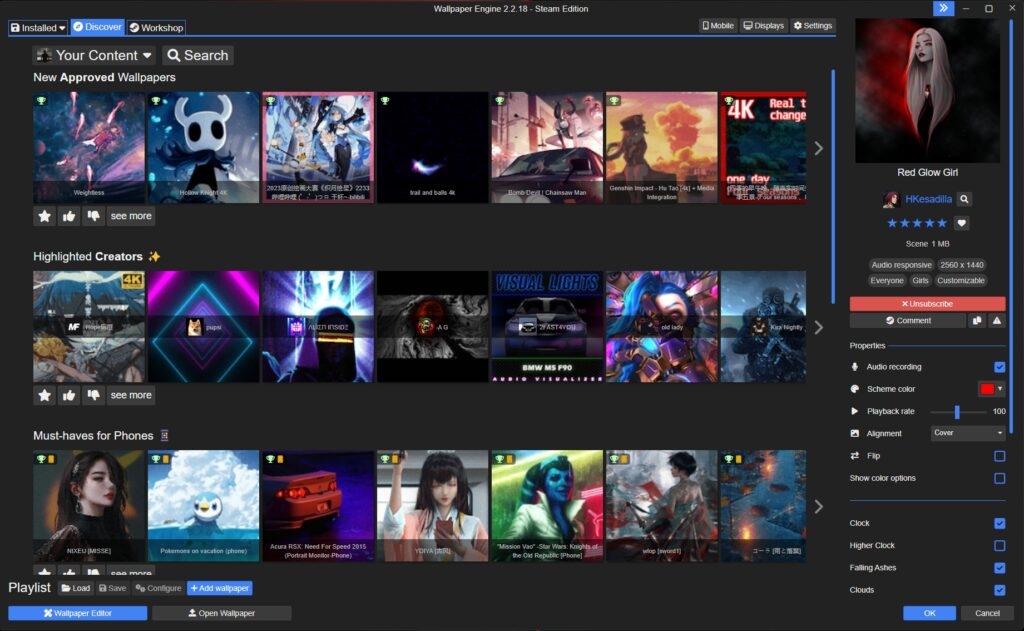 The only downside is that it is only compatible with Android and Windows, which is a shame considering the increased demand for Linux and Mac operating systems. So here are some alternatives to Wallpaper Engine.
---
Some Best Steam Wallpaper Engine Alternative For PC
Our desktops and Android devices look better because of the Wallpaper Engine. It doesn't require any learning curve to use the software. Nevertheless, since Wallpaper Engine is a powerful application, we need some alternatives. We have listed some Steam Wallpaper Engine alternatives for PC below:
#1. Rainmeter (Free)
Using the GNU GPL version 2, you can customize your Windows desktop with this open-source alternative to Steam Wallpaper Engine. The program allows users to integrate their own desktop applets or widgets, known as "skins," with information.
Due to its wide range of options, it is popular among its users. With its user-friendly interface, you can customize the desktop wallpapers to suit your tastes. There is no impact on the PC's overall performance when Rainmeter is running. But, in order to maintain the animations, it requires only 35 MB of RAM and 5% of CPU power. So, it's a great alternative that you can use.
Get it now! (Download from releases section)
---
#2. RainWallpaper (Freemium)
With RainWallpaper, you can create beautiful live wallpapers using video, web pages, clocks, weather, text, images, etc., and you need only a small amount of CPU and RAM. Live wallpapers are high-quality animated wallpapers with videos, mouse interaction, 3D and 2D animations for your desktop background.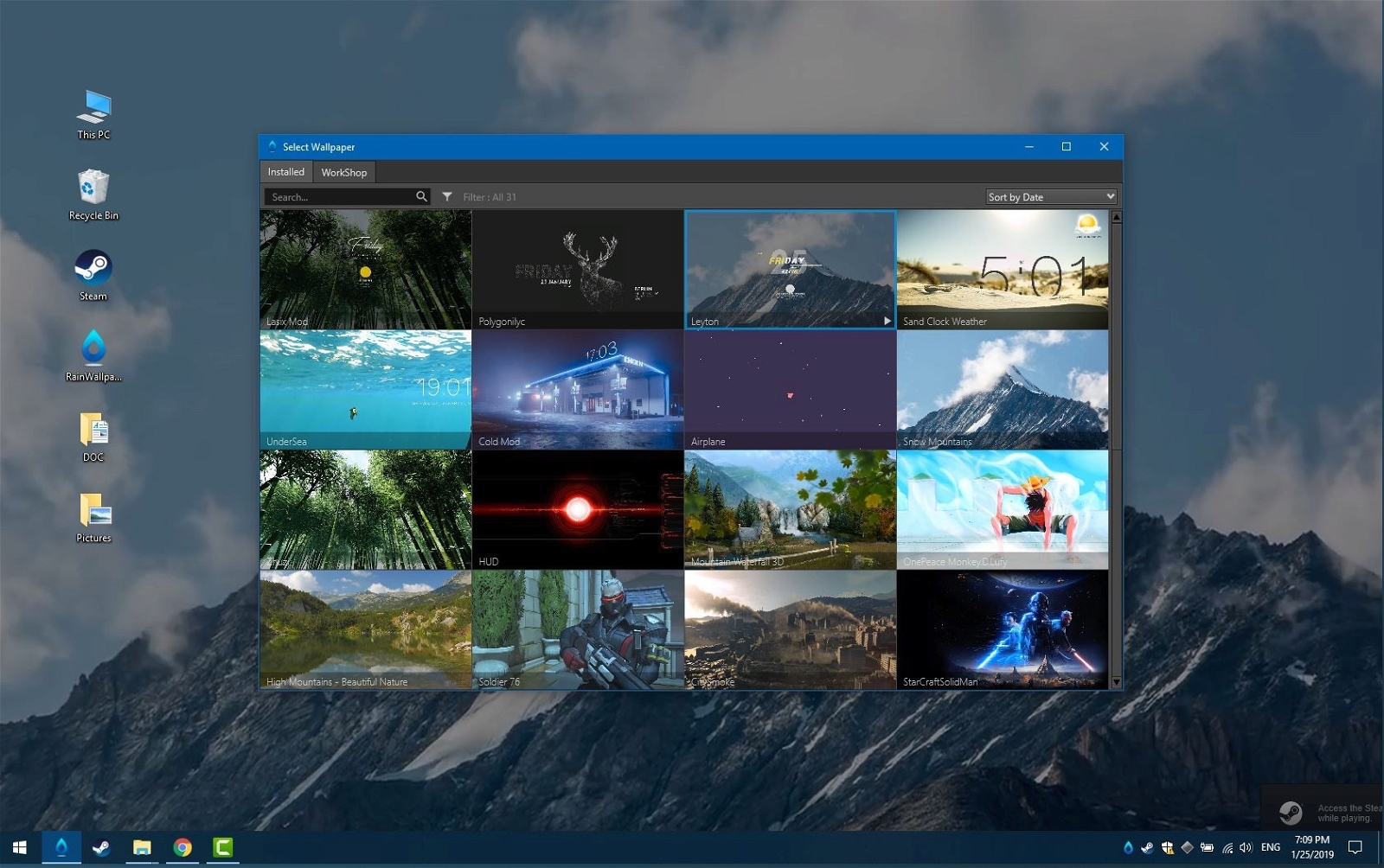 With it, you can create beautiful wallpapers for your Windows 7 computer. It is a freeware application. Nonetheless, this is one of the reasons why it is considered a good alternative to Steam Wallpaper Engine.
---
#3. Ultimate Live Wallpaper (Paid)
You might like this alternative if you want live wallpapers that differ from those provided by other apps. It is a 3D animation app that provides pictures and animations of 3D animations. Moreover, it provides users with the opportunity to interact with it.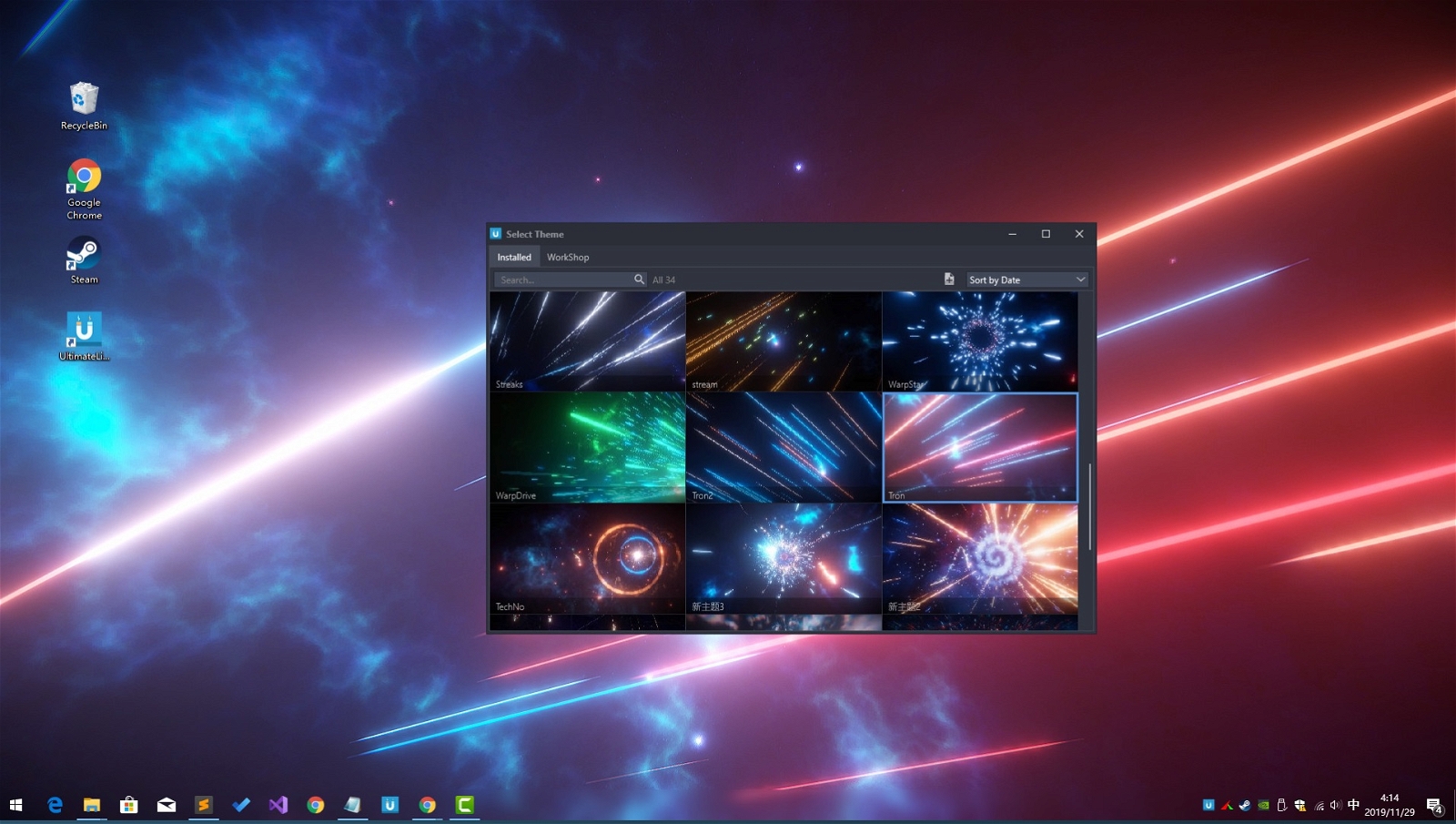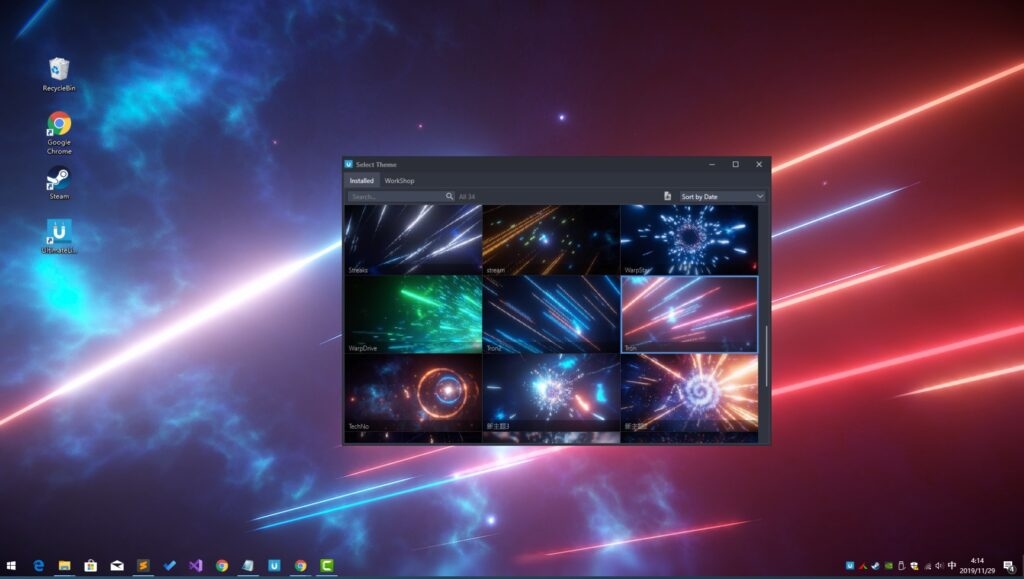 If you move your mouse, you'll see how the reaction changes. Since it offers moving wallpapers, users won't have to worry about their batteries draining too quickly. The moving wallpaper will also be paused when the user uses the game mode.
However, it is only compatible with Windows versions of Wallpaper Engine. In order to use the app on Windows 7 and above, you will need approximately 1GB of disk space.
---
#4. Walloop (Free)
By using Walloop's free Wallpaper Engine alternative, you can transform your desktop into a more beautiful place. Over 1,000 wallpapers are available for download, and they can be used on any type of device.
It's a global community of creative designers that create wallpapers. There are different theme wallpapers in every category, so there is sure to be something you will like.
If you get bored with your background, you can change it using the automatic change feature. Your wallpaper will be automatically changed every day, week, month, or whenever you prefer if you use this feature.
Thus, you can choose from a wide variety of backgrounds every day. Walloop is great because you can express yourself creatively. You can create your own wallpapers or use existing ones using the app. Nevertheless, I believe it may become one of the best Steam Wallpaper Engine alternative for PC. In this regard, it is worth considering.
Get it now! (Download from releases section)
---
#5. ScreenPlay (Free)
This is free, open-source software that shows wallpapers on multiple platforms. It enables you to pick and choose content from a broad collection and to build based on your own ideas. It is possible to display wallpaper, widgets, and apps using ScreenPlay.
It is important to make your desktop look pretty by using the prettiest wallpapers. With this Steam Wallpaper Engine alternative, you can choose between video, web, and custom wallpapers. Moreover, 4K wallpaper and HDR are supported. Furthermore, this app supports high-resolution screens.
---
#6. Deskscapes (Paid)
Adding your own images and videos or choosing a background from the large library will help your desktop come to life. You can create something unique with dozens of special effects at your disposal.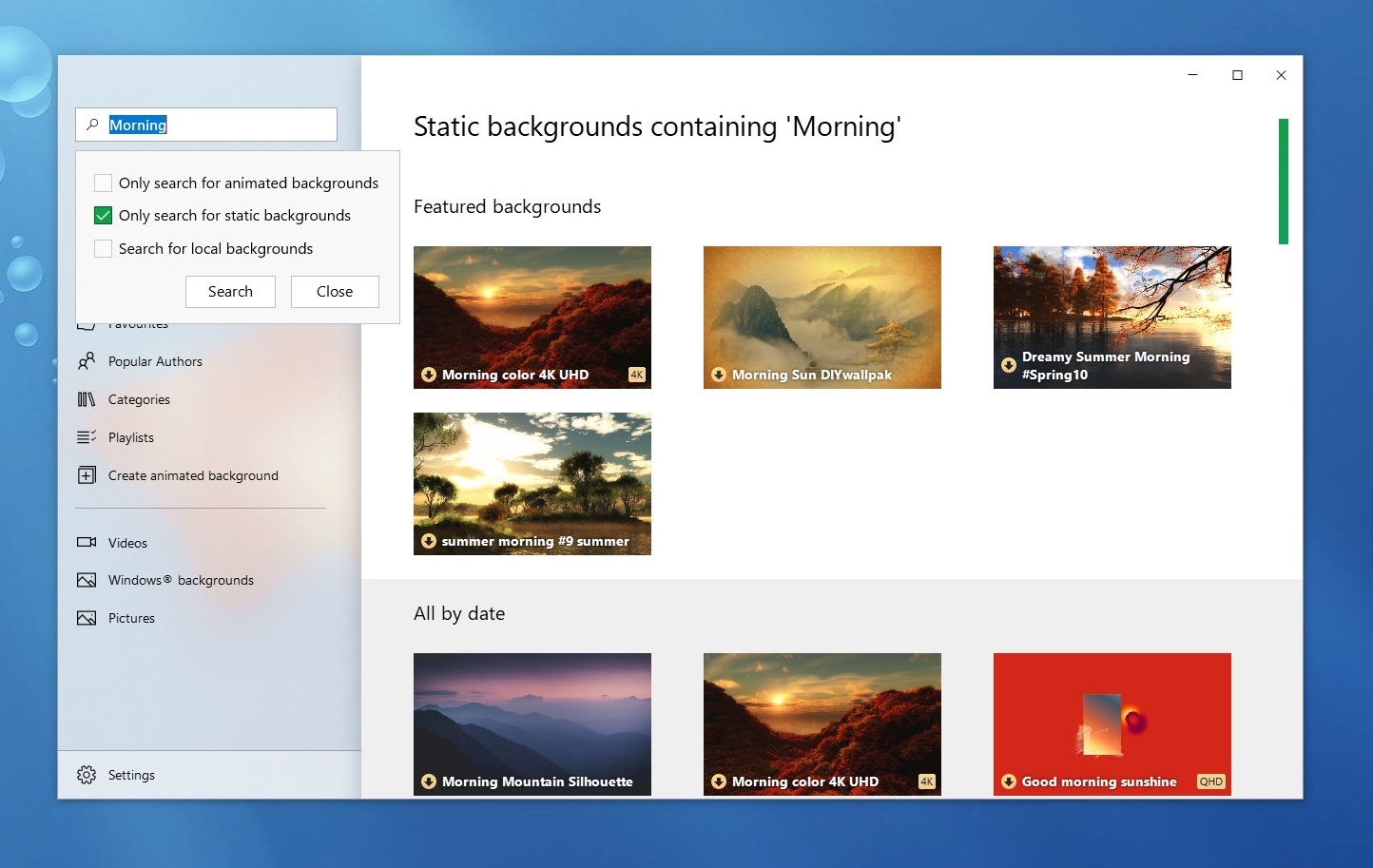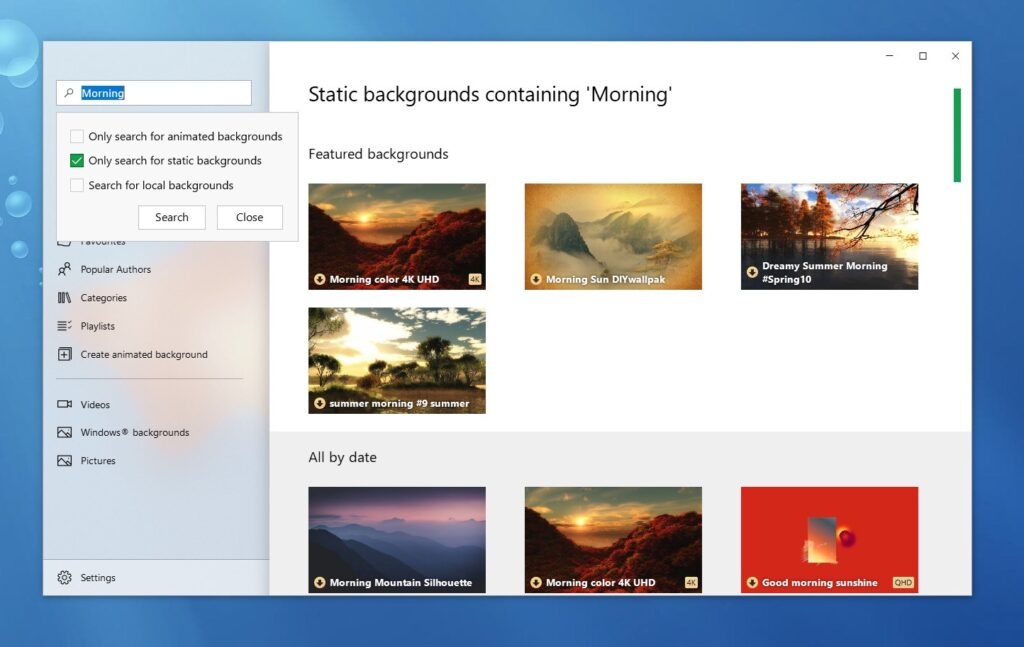 In order to prevent draining your system's resources, DeskScapes has been thoroughly tested. Moreover, with animated backgrounds, you can add some style without causing your PC to lag. It could be a good Steam Wallpaper Engine alternative for PC.
It is possible to apply up to 40 special effects to your wallpaper using Deskscapes. The program allows you to customize and animate wallpapers according to your preferences.
---
#7. Lively (Free)
The Lively Wallpaper application lets you create animated wallpaper from GIFs, videos, and games. It can easily replace Wallpaper Engine as one of the best free and open-source desktop customization programs.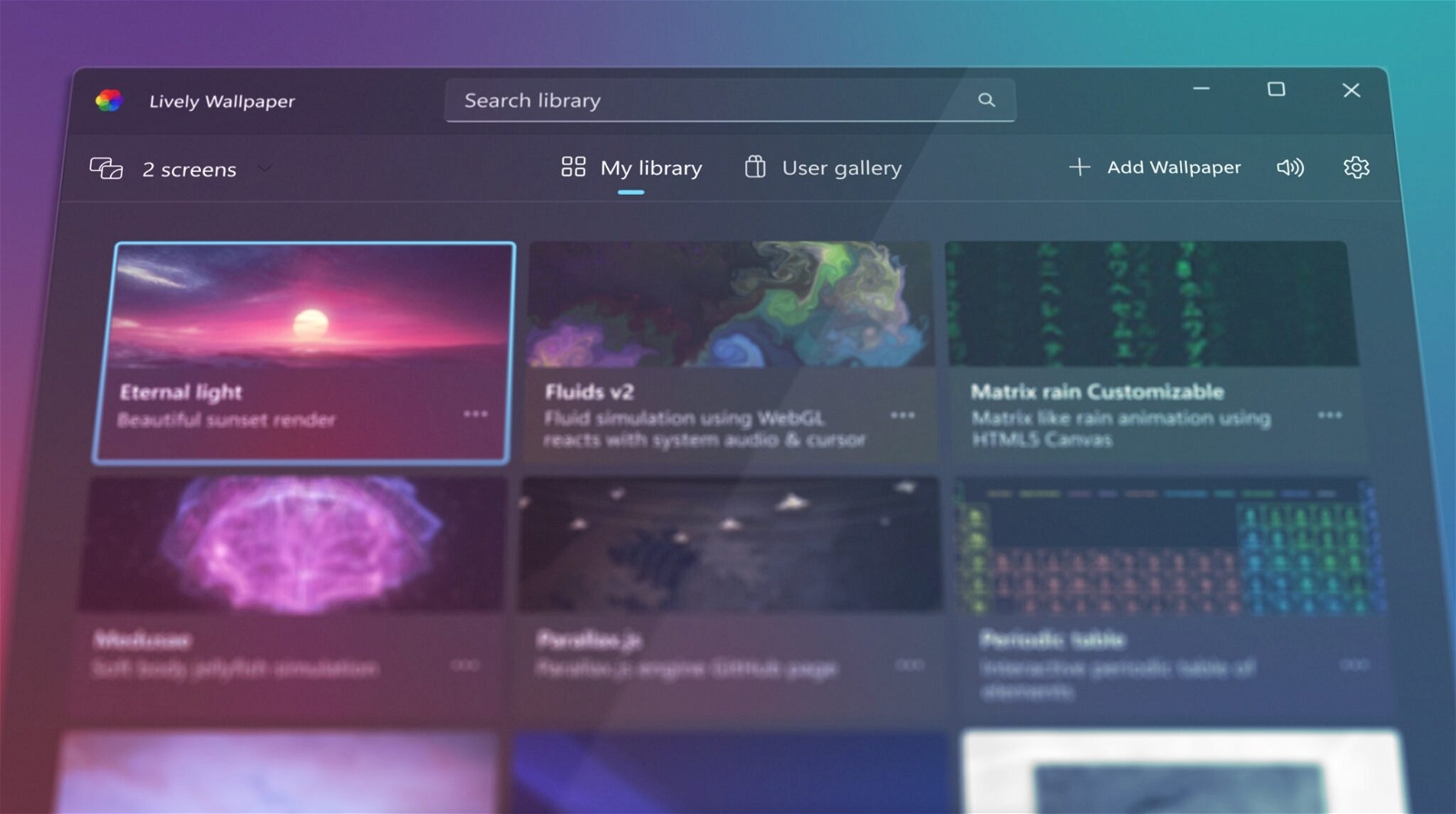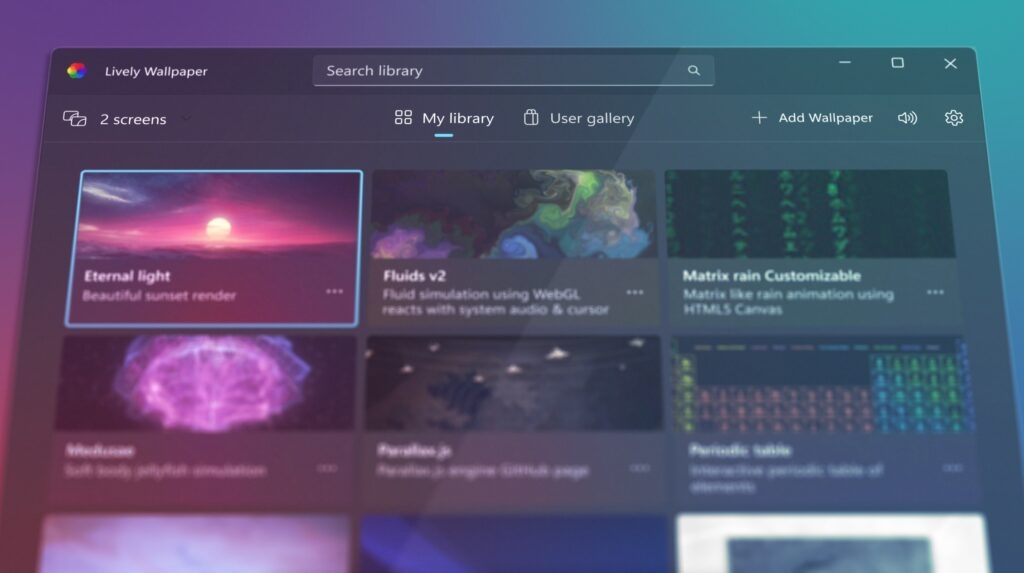 The application can convert gifs, videos, and web pages into desktop wallpaper and screensavers. Furthermore, wallpapers can be customized according to the user's taste. In addition to producing interactive wallpapers for your PC, it is also one of the best Steam Wallpaper Engine alternative for PC.
Lively also supports a wide range of file formats, including MKV, MPV, GIF, and HTML. It also allows users to be creative with their wallpapers. 
Get it now! (Download from releases section)
---
#8. Artpip
You can transform your gallery into something beautiful and exciting using the Artpip gallery app. Through this app, users can find and update the best photos created by people worldwide. Individual creators can use and create their own collections.
There is only one type of picture that they provide: a high-definition picture. There is no right or wrong picture to choose for your background. It is extremely convenient to use this app since its works are stored on Artpip servers, so you don't have to download them until you are ready to use them.
Nevertheless, Artpip doesn't offer the best-animated wallpapers, so you shouldn't expect much. Currently, there are only a few options in the app for this type of wallpaper. However, it can still be considered a good Steam Wallpaper Engine alternative for PC.
---
#9. Desktop Live Wallpapers (Freemium)
One of the top Steam Wallpaper Engine alternatives, Desktop Live Wallpapers, is an operating system-specific wallpaper engine. Its overall purpose is to enhance a desktop's appearance by providing moving and living wallpapers. Additionally, they have art themes that go beyond nature and animals.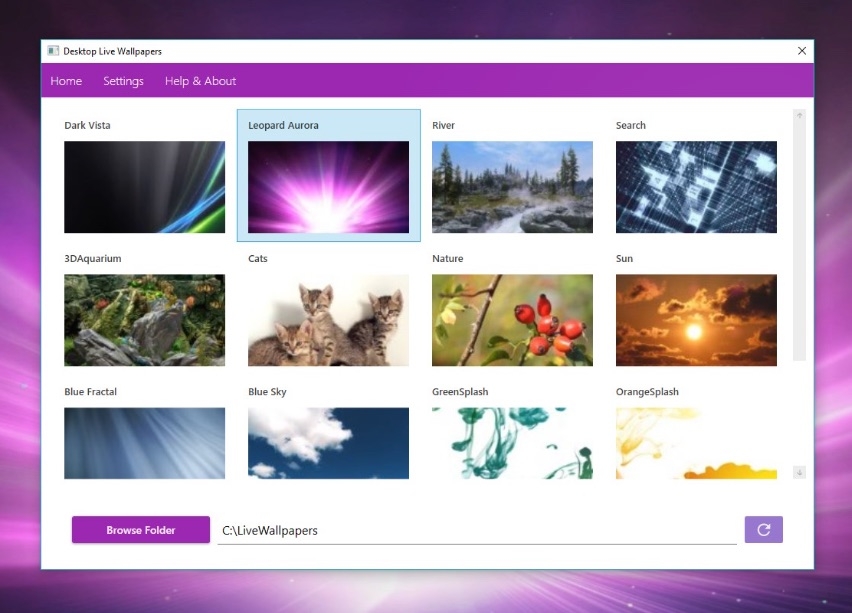 You may wish to consider adding a personal video to your desktop at some point in the future. On your desktop, you can watch this video when you're bored. You should edit short videos before using them; you can edit videos and images using some of the best editing tools.
You can purchase the complete package for around $2, which includes all these features. This product's cost is quite reasonable compared to other products with a lot more tools and technologies. However, if you do not require too much-advanced functionality, Desktop Live Wallpapers are well worth purchasing.
---
#10. Variety Wallpaper Changer (Free)
Our next recommendation is Variety Wallpaper Changer, another free wallpaper engine. So users don't have to worry about changing their background manually; this app changes their background automatically.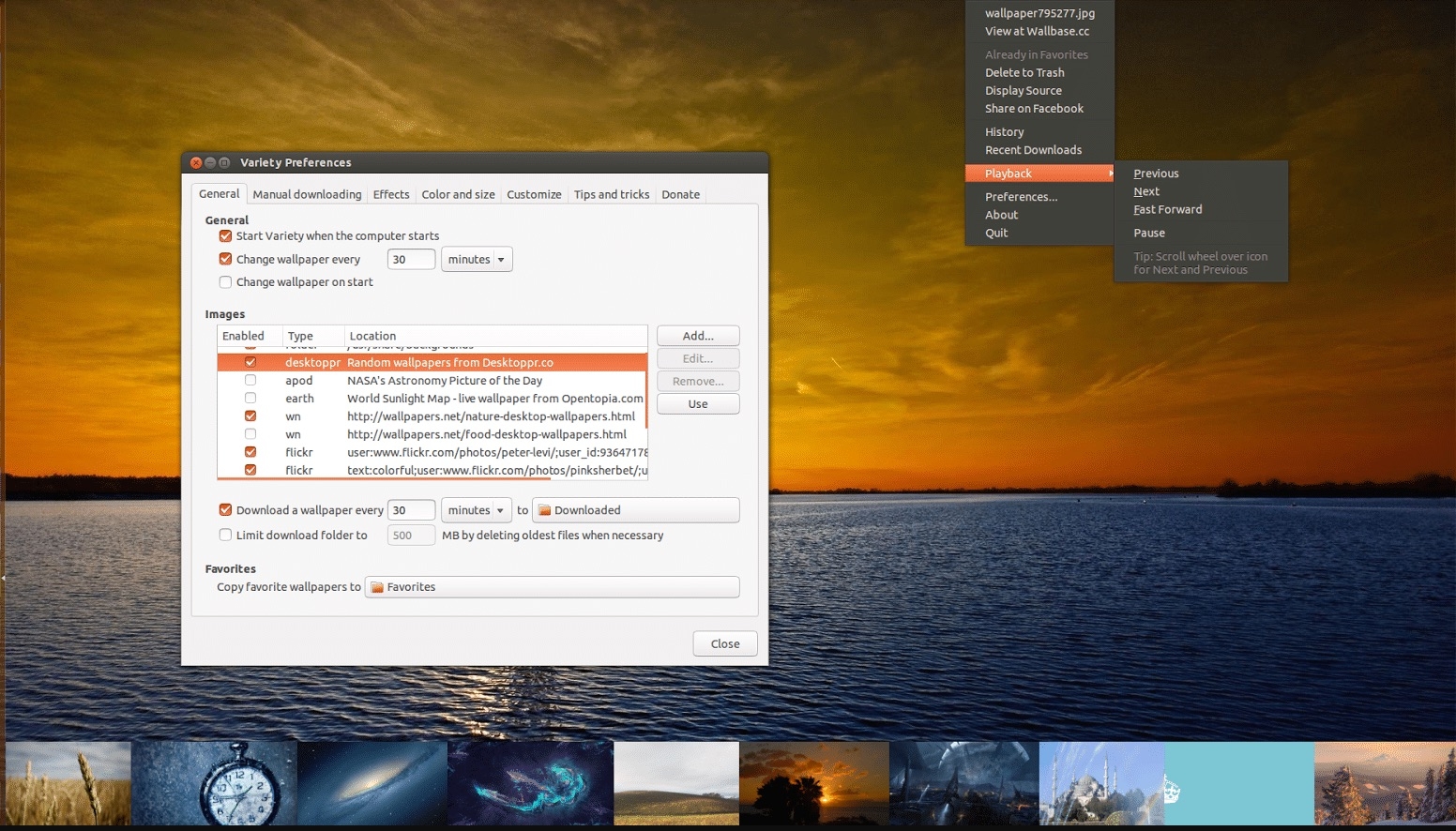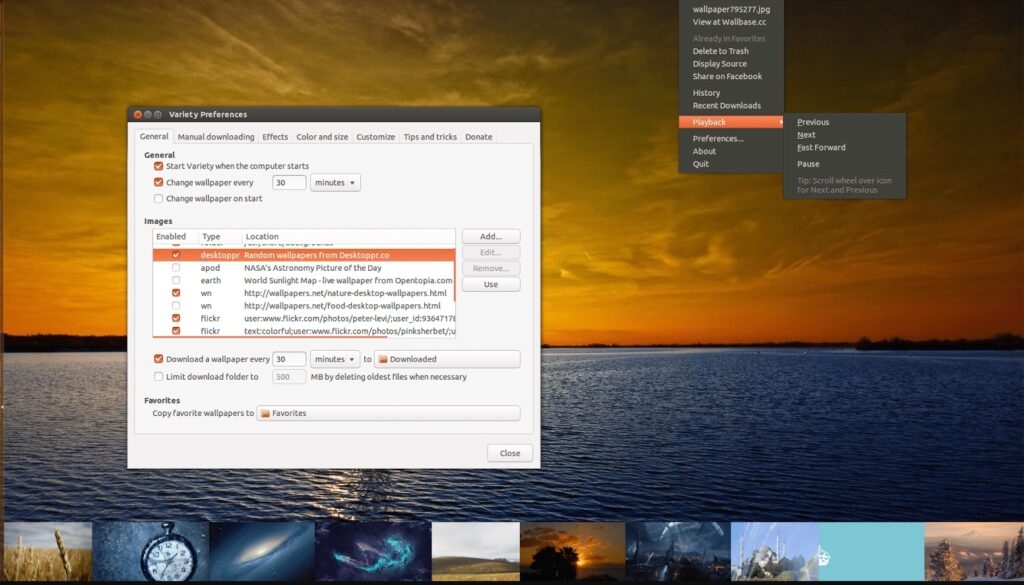 Besides Ubuntu and Linux Mint, Variety Wallpaper Engine can also be installed on Windows. Users are provided with a wide range of features that will assist them in creating great and creative wallpapers with this app. Since the app operates on your computer, there will be no slowdowns.
Once you install the app on your computer, you can set a preset interval for changing the background. You will automatically see the images change if you add the source. If you want to find a folder, make sure you write down the location.
In Variety, you can directly download images from Flickr. Nevertheless, you can choose the interval and quality of the pictures before they are downloaded. Due to this, it is considered one of the best steam wallpaper engines alternative for PC.
---
Wrap Up
So, that's all our recommendations about the best Steam Wallpaper Engine alternative for PC. We hope that this guide has helped you. Meanwhile, for more info, comment below and let us know.
Leave a Comment