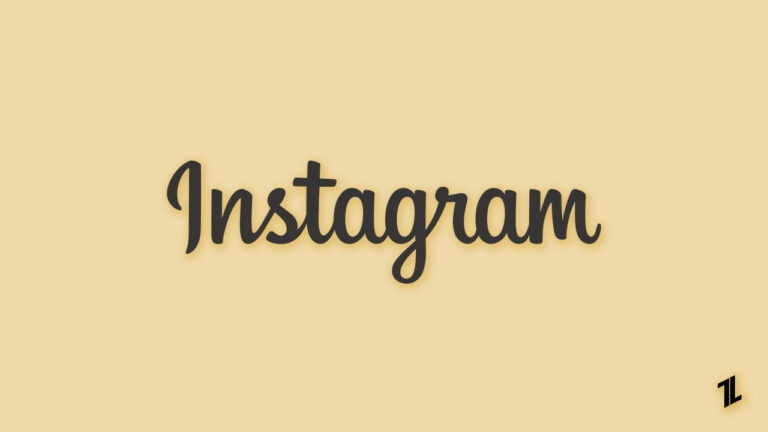 TechLatest is supported by readers. We may earn a commission for purchases using our links. Learn more.
Recently, a huge trend has been going on over social media, and people are turning themselves into Pixar cartoon characters. The selfies over Instagram are being turned into Pixar caricatures.
People can now make the reels with the latest Pixar filter on the Instagram platform. Moreover, these can be added to the stories and can be shown up in the highlights section as well.
Initially, the trend for the Pixar filter started with the film Luca, which was released in 2021. Even before Instagram implemented this filter, Snapchat started the trend of showing up this filter with the name "Cartoon 3D style."
In this article, we have listed how to get the Disney Pixar filter on Instagram and use it for your reels or stories.
How to Get Disney Pixar Filter on Instagram?
Firstly, launch the Instagram application on your phone.
Now, navigate the 'Instagram stories' section and click on the 'Effects' option.
Here, when you swipe to the left and click on 'Browse Effects,' you can see a search bar popping up, as shown in the image below.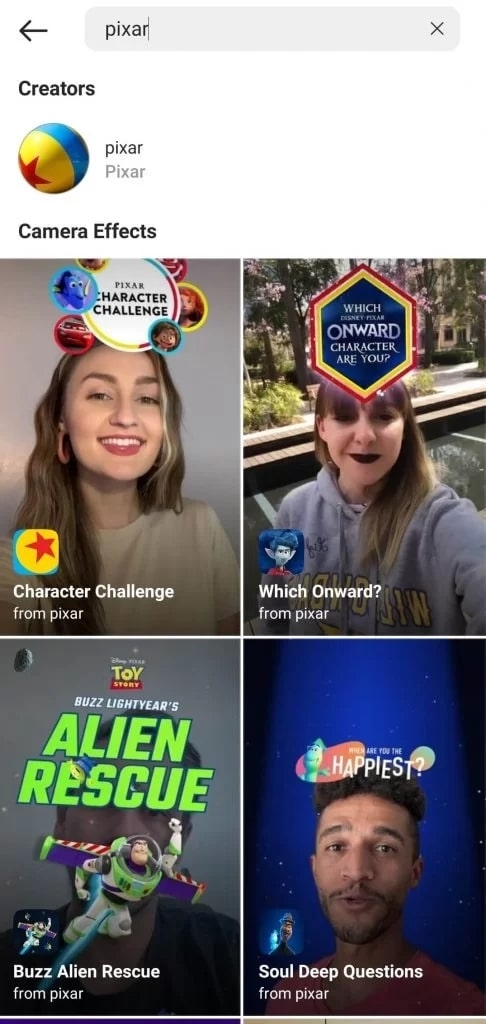 Now, search for the 'Disney Pixar' in the search box and choose the effect from the list of options provided.
---
Alternative Way to Use the Pixar Filter
Alternatively, if you cannot use the Pixar filter on the Instagram platform, you can follow the steps below and still share the reels or stories with the Pixar effect.
Firstly, install the Snapchat application on your smartphone and create an account on the platform.
Now, open the application and then switch to the camera screen.
Here, you can find a smiling face symbol. Click on it.
In the 'Explore' section, you can now search for the filter "Cartoon 3D Style (or) Disney Pixar."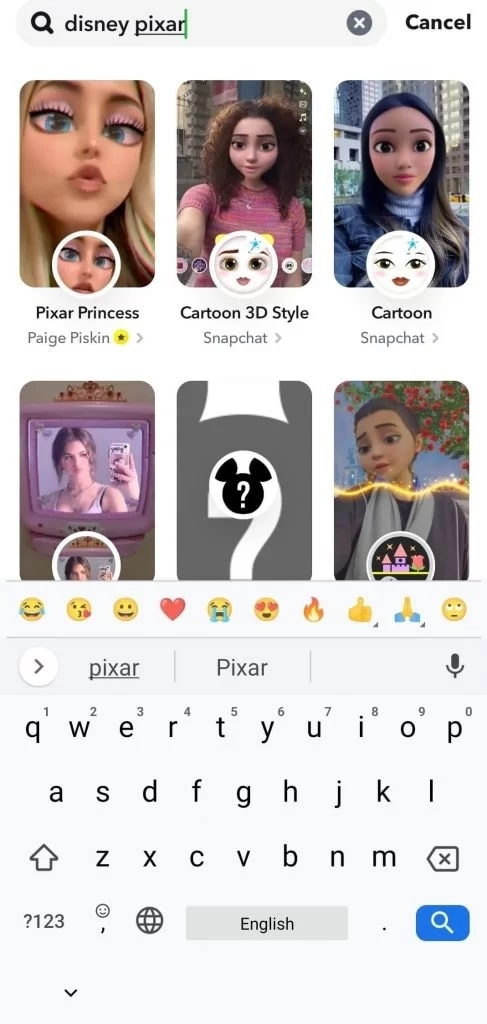 Using the shutter button, you can record a video or just tap on it to click a picture.
After the video is recorded, save it to your smartphone.
Now, go to the Instagram application and upload the saved video, either in the stories section or the highlights section.
---
Conclusion
Have fun by recording the reels and stories with the latest Pixar filter. Follow the simple steps given above, and create your first reel today on Instagram with the Pixar filter.
Leave a Comment