Highlights
Error Code 42 occurs when the Disney Plus app is unable to connect to the servers.
Try the solutions outlined in this article for fixing the Error code 42 issue.
TechLatest is supported by readers. We may earn a commission for purchases using our links. Learn more.
Have you launched Disney Plus app to stream your favorite show or movie today and were disappointed to see Error Code 42 being displayed on it?
Well, don't worry! In this article, we have covered the reasons why you might be facing this error and also the best possible working solutions to fix the error code 42 on Disney Plus.
Have a read below!
Possible Reasons for Error Code 42 on Disney Plus
When you launch the Disney Plus application, and see an error stating.
"We're sorry; we're having trouble connecting you to the service. Please check to see that you are still connected to the internet and try again (Error Code 42)" Then it means that the app cannot connect to the Disney servers.
Here are a few reasons that might be causing this error code on the Disney Plus app:
There can be problems with the device you are streaming. It might not be functioning.
If your internet connection is bad, even then, the Disney Plus app cannot connect to the servers.
The Disney servers are overloaded.
---
How to Fix the Error Code 42 on Disney Plus?
Here are a few quick working solutions that you can give a try:
Solution 1: Unplug and Restart the Device
If you encounter the Disney Plus error code 42 while streaming any content on the app, then it is recommended first to unplug the device and try restarting it. 
For example, if you are using a streaming device like Roku, unplug and wait at least 2 minutes before restarting the device.
Doing so will clear the temporary bugs in the device and gives a fresh start.
You can follow the same process on other streaming devices as well. Ex: Firestick.
---
Solution 2: Check if the Servers are Down
If you have performed restarted the device and yet are facing issues with the Disney Plus application, then it is time to check if the servers are down.
You can check it by either following the official Twitter page of Disney Plus or by navigating to sites like Downdetector.
This website gives you the outage reports of the website during different times of the day.
---
Solution 3: Sign Out and Sign in to Your Disney Plus Account
Sometimes there can be account-related bugs as well. If you sign out and sign in, these bugs will be cleared. Here is how you can do that:
Firstly, navigate to the Disney Plus application on your device.
Now, click on the Account icon.
If you scroll down, you can find the Log Out option in the list. Click on it.
Now, wait for some time and then try to log in to the Disney Plus application.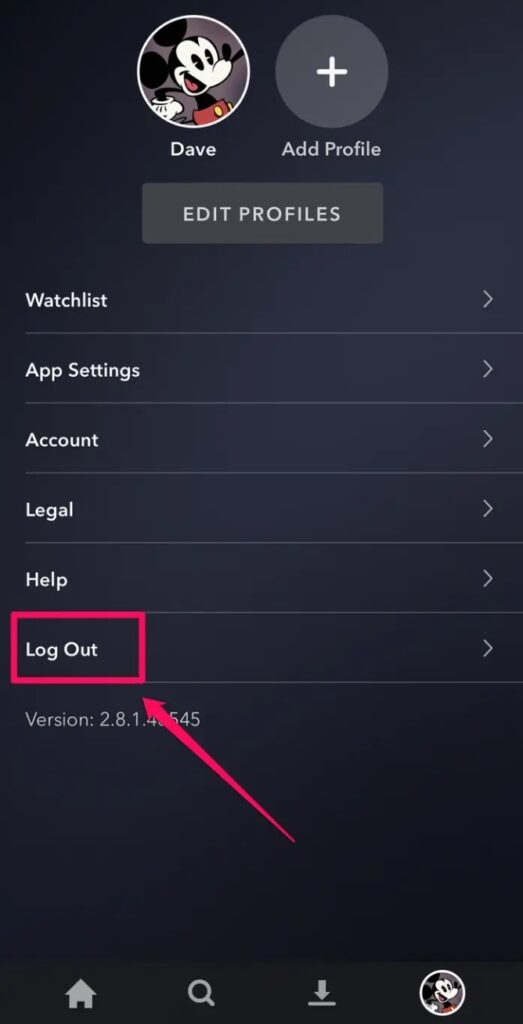 ---
Solution 4: Check Your WiFi Connection and Speed
If you have multiple devices connected to the same internet, it might reduce the streaming speed on your current device. Hence, you need to check the speed of your internet connection through sites like speedtest.net or fast.com.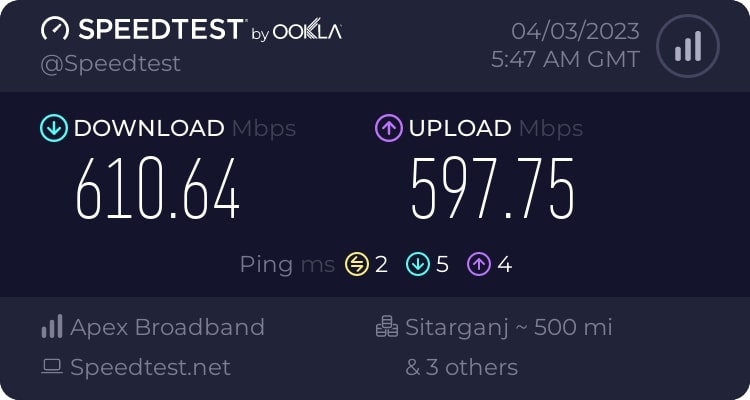 If you find the speed is very low, then it is recommended to either reset your router or modem or contact your internet service provider to fix the internet issue.
---
Solution 5: Log in on Another Device
If you have two streaming devices at home, then try logging in to another device and check if you are facing the error code 42 on the other device as well. If you are not facing an issue on the other device, it is time to restart the current one.
---
Solution 6: Clear the Cache
If you are streaming Disney Plus on a browser, then there might be a chance that a lot of cookies and cache are accumulated on your browser. You can clear the cache on your browser by following the steps below:
Chrome
If you are using Chrome browser, then:
Click on the three vertical dots in the top-right corner.
Now, select the Settings option.
In the search bar, type Clear Browsing Data and select the first option.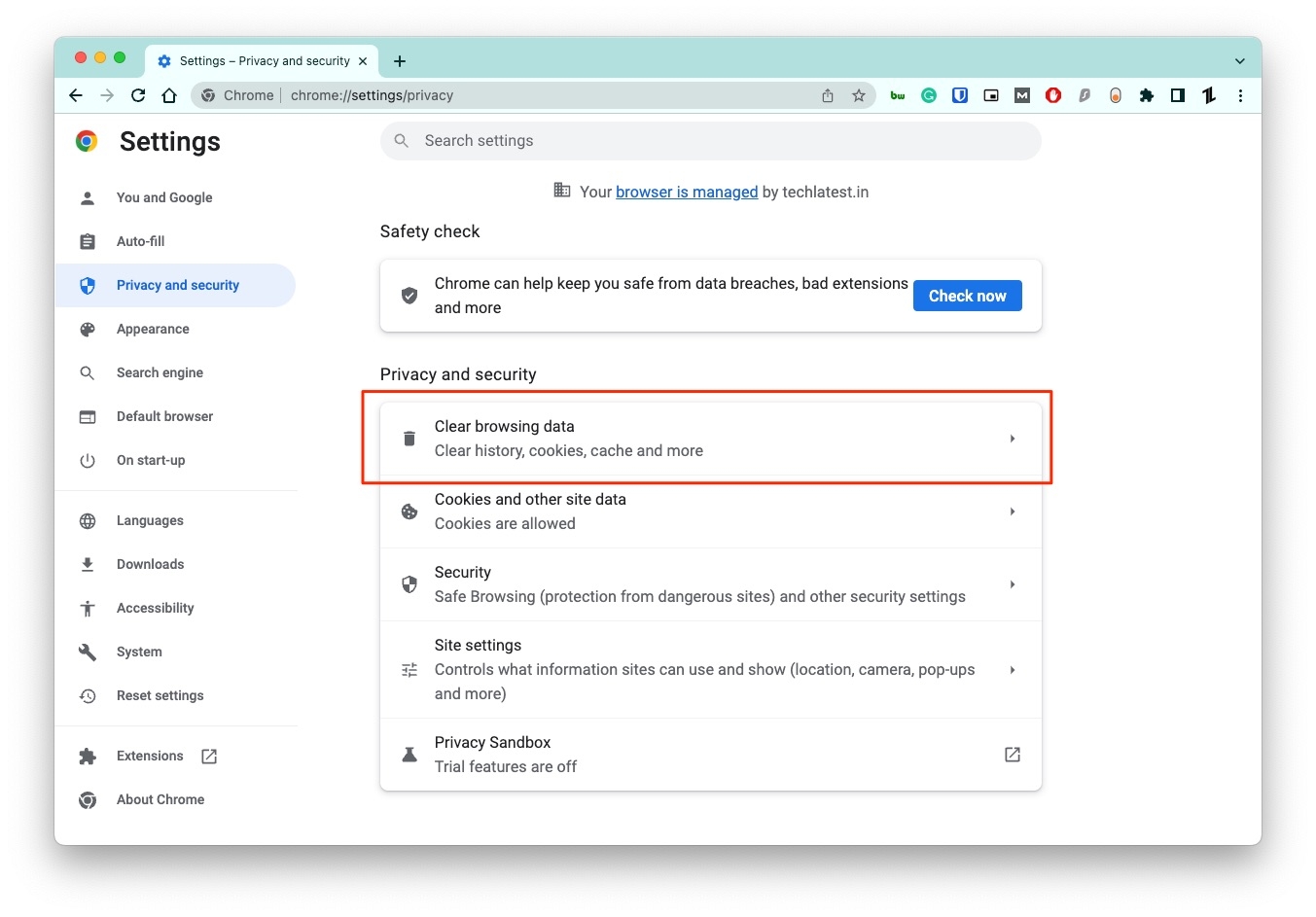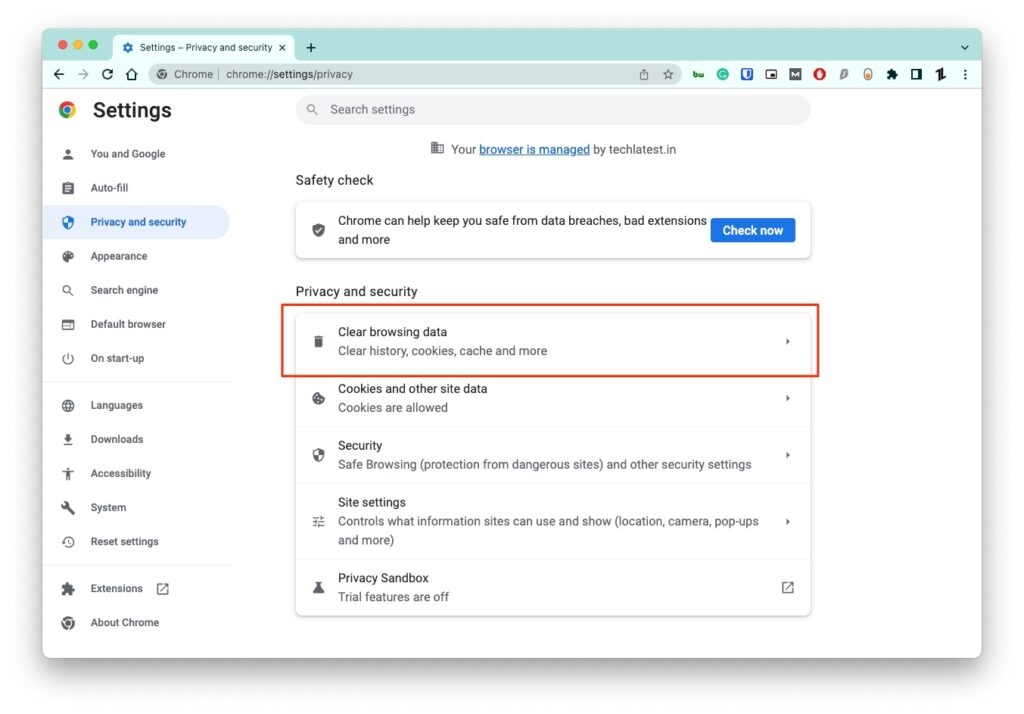 Now, click on Clear Data.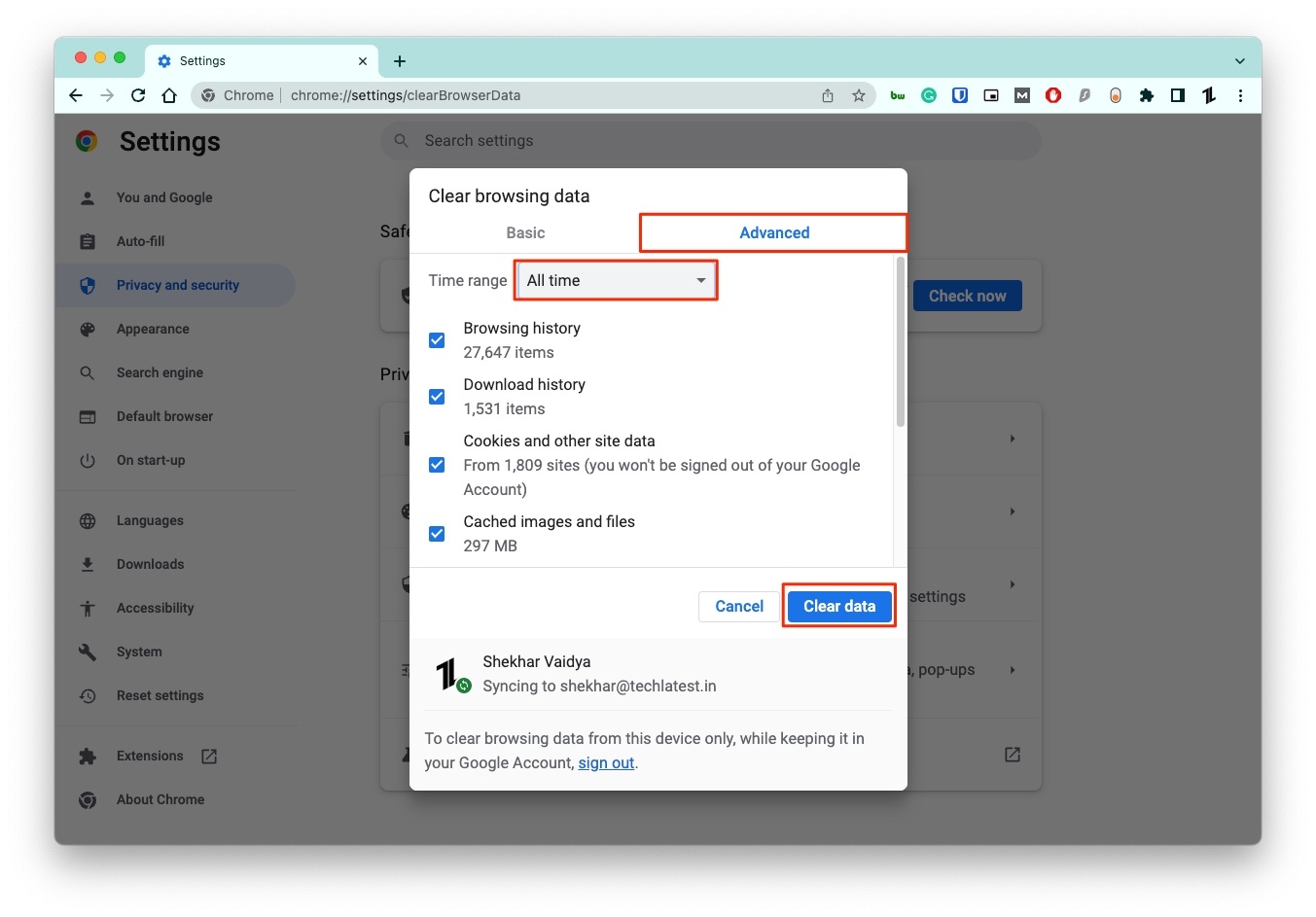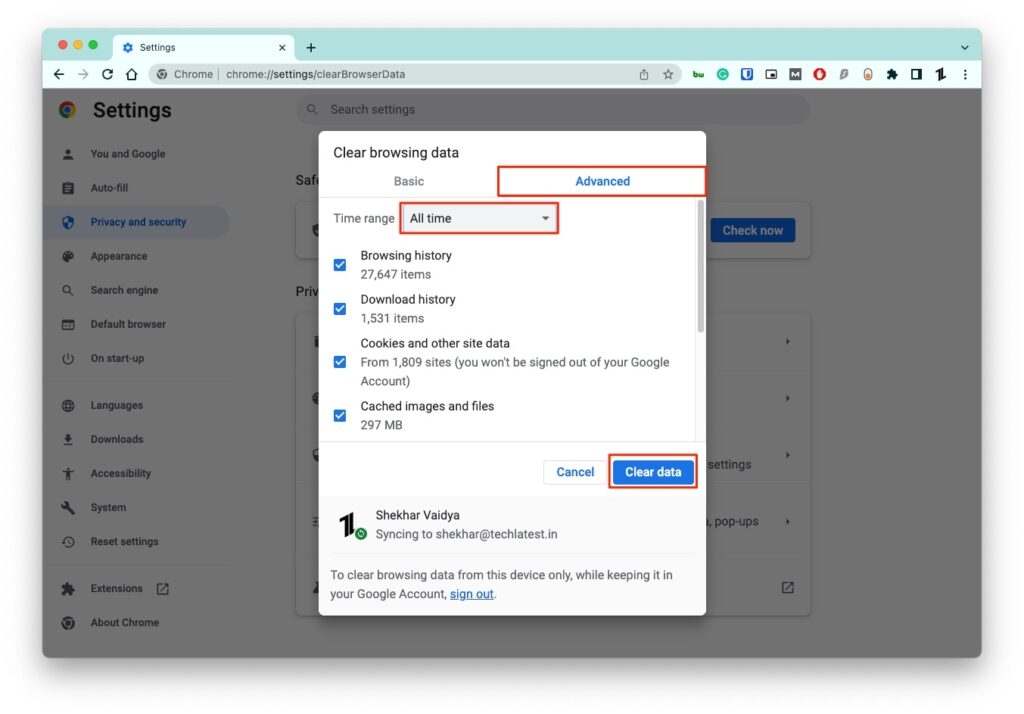 Now, try to log in again to the Disney Plus app and see if the issue is sorted or not. You can follow the same process on other browsers as well. In short, make sure to remove the cache files from the browser.
---
Solution 7: Uninstall and Reinstall the Disney Plus App
If none of the above solutions worked for you, try uninstalling and reinstalling the application. It gives a fresh start to the Dinsey Plus app, clearing all the bugs and temporary glitches associated with the app.
If you are using the app on your phone, then it is recommended to go to your App Store or Play Store and update the application.
---
Additional Tips
Use Premium VPN to Stream
If you are facing an issue in streaming the content on Disney Plus on your IP, then try out these premium VPNs:
Express VPN: If you want a premium VPN that lets you connect to other IPs easily, then Express VPN is the best choice. It has low latency and does not impact streaming. You can try this VPN risk-free for 30 days.
NordVPN: If you want a consistent strong VPN that unblocks streaming platforms like Disney+, choose NordVPN. Many streamers around the world trust it.
Surfshark: If you are looking for a cheap yet effective VPN to try, then choose Surfshark. The basic subscription plan of Surfshark starts at $2.50 per month.
Read: Top 5 Best VPNs Available Right Now
---
Invest in Good Router for Streaming
If you don't want to face any hiccups in streaming, then invest in a good router for streaming. Here are a few recommendations:
TP-Link Archer AX90
This router offers great speeds for the money and also has three WiFi bands for stronger connectivity. It can handle all your streaming needs without any issues. Moreover, it comes with parental controls, which helps you lock the contents which are not kids friendly.
TP-Link Archer AX20
If you want a router on a budget, then TP-Link Archer AX20 is the right pick. It comes at $84.98 and is capable of delivering speeds up to 470Mbps.
---
Conclusion – Error Code 42 on Disney Plus
In conclusion, if you are facing Error Code 42 while using Disney Plus, it might be due to problems with your device, internet connection, or Disney servers. To fix this issue, try the above-given solutions and let us know what worked for you.
Further Reading:
Leave a Comment