Highlights
Microsoft has a feature of News and Interests which consumes too much memory.
The section provides updates like the weather, sports, traffic, and lots more
There's no resort to deallocating the memory the feature occupies; thus, it makes the feature a bug.
We have covered you all with solutions to troubleshoot the problem.
TechLatest is supported by readers. We may earn a commission for purchases using our links. Learn more.
There are detailed apps, processes, and programs on your Windows OS that consume a lot of memory. It becomes an issue, especially with Windows 10 and 11 OS.
Such a vast number of processes consuming memory affects the performance of your system. These problems include app crashes, slowing of the processor, programs stuck on boot or loading screen, and similar. 
Therefore such processes affect the optimum performance of your PC. As a result, your device may even crash if it consumes too much cache memory. One such is News and Interests taking up memory. Let's learn more about it!
Why is News and Interests Taking up Memory?
It's a personalized feed that Microsoft News provides as per your needs. It uses your device activity to customize the feed as per your interests.
Most of the time, these are news, interests, weather updates, and such activities. Though developed for users' interests, these result from bugs in the program's coding called memory leaks.
Therefore, your system consumes or allocates memory without freeing or deallocating it. So, whether you are using the apps or processes or not, that still takes up memory.
It is necessary to fix the issue as often, such news and interests which take up memory share confidential data leading to a data breach. 
Therefore, to resolve it, you must identify the root cause of the problem. Hence, you can troubleshoot accordingly. Rebooting the processes frees up memory, and restarting the system frees up cache memory from the system. News and interests often lead to avoiding poor device performance, and users look out for solutions.
But, there isn't a full-proof update by Microsoft to eliminate the issue; you can still use specific solutions to fix the problem. Therefore, without any further ado, let's dig into the details! 
---
How to Fix News and Interests Taking Up Memory on Windows 11/10?
Several methods exist to resolve News and interests taking up memory on Windows 11/10. Roll over to each of them individually until you find one which works for you!
Method 1: Update Windows OS
Microsoft timely releases updates to ensure that the system functions efficiently. These updates also have absorbed release bug patches. One such update does include a bug patch for news and interests taking up memory issues. The solution, as of now,, is temporary for the update of the KB5010414 for Windows 10. Bundle updates are no longer necessary from Microsoft. Therefore, force installing it is essential.
Follow the steps given below to update Windows OS for KB5010414:
Press the W+Keys to launch the Run dialog box, enter ms-settings:windowsupdate and press the OK button. (or just navigate to Settings and then Windows Update)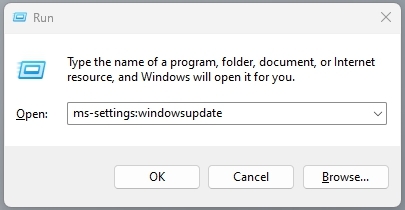 Tap on Check for Updates.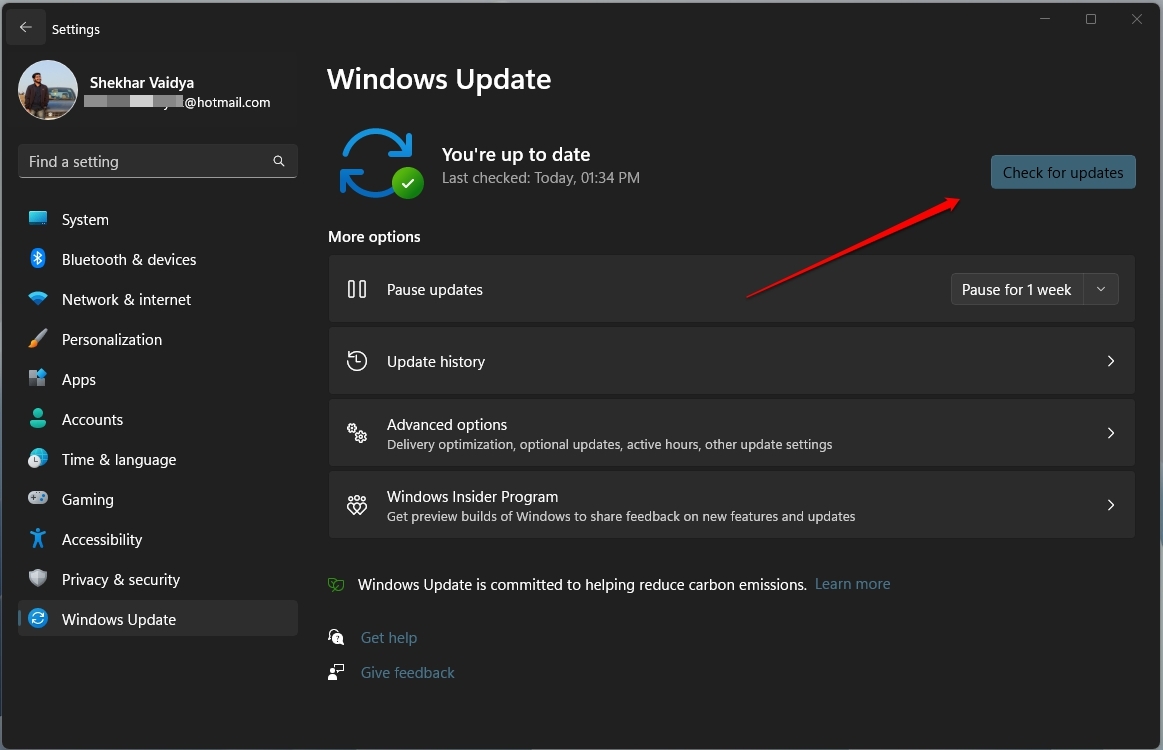 Further, wait to complete the installation process. But if an update isn't available or updating doesn't work, then you must follow the solutions given below.
---
Method 2: Clear Cache Memory and Temp Files
When your system consumes cache memory and collects temp files, it uses them to display news and interests. Hence, you can clear cache memory and temporary files to remove these feeds, so your device will function optimally. 
Follow the steps given below to clear cache memory and temp files:
Press the Win+R keys simultaneously, input %temp% in the text field, and press the Enter key.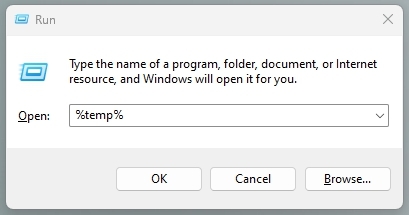 The temporary files folder opens, select all of them and press the Delete key to proceed with your action.
Doing so will delete all the temporary files. Hence, your PC won't have much of the data to show customized feed and would consume less memory. 
---
Method 3: Modify Virtual Memory Settings
News and Interests take up physical memory on your device leading to slow performance. Combat against the process is to use virtual memory, which doesn't allocate space on hardware. Therefore by modifying the virtual memory, you can ensure maximum hardware performance.
Windows has an inbuilt feature of virtual memory, and adjusting it would help you avoid News and interests taking up memory. 
Here's how you can do so:
Head over to This PC and right-click on it. 
Choose Properties from the menu and go to Advanced System Settings. 
Expand Advanced, navigate to Performance, and click on Settings. 
Tap on Advanced, under Virtual memory, press the Change button.
Further, modify the virtual memory settings to get rid of the issue.  
Modifying virtual memory on your system might not always help. It's a temporary solution if news and interests consume too much memory.
If it doesn't work for you, then the virtual memory that Windows has allocated is not enough. Hence the following methods will help you fix it. 
---
Method 4: Toggle off Background Apps
Several apps and processes keep running in the background. Your PC doesn't notify you of them, nor do you see them in the taskbar; however, they consume power and memory. So the most straightforward fix is to end these processes from the background to eliminate the root cause.
Here's how you can do so:
Open Windows Settings and head over to Privacy.
Go to Background Apps.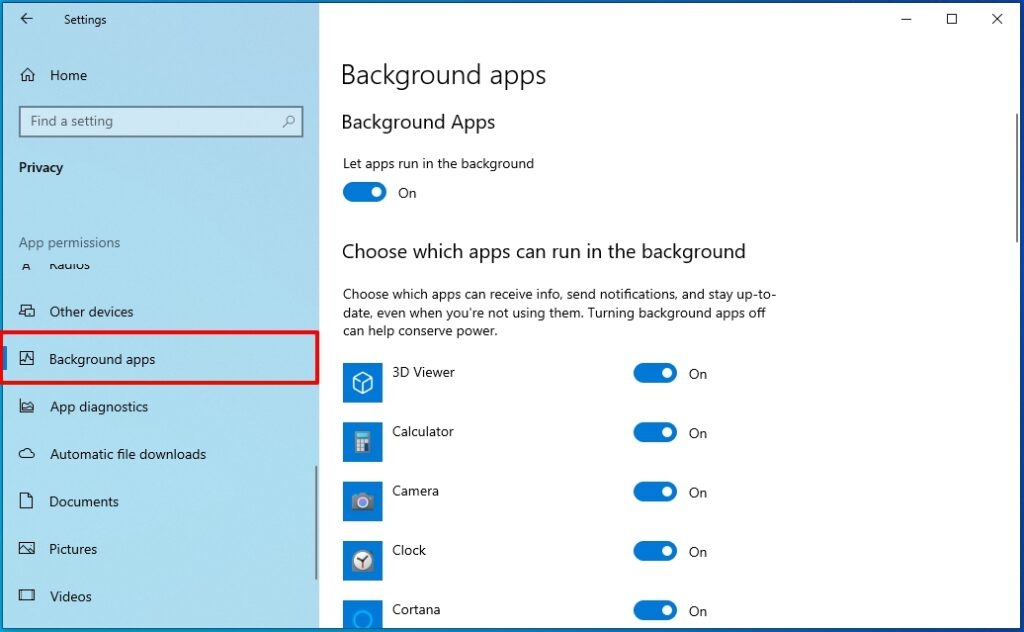 In case of Windows 11, navigate to Settings -> Apps -> Installed Apps -> right-click on the app -> Advanced Options -> set Never in Background app permissions.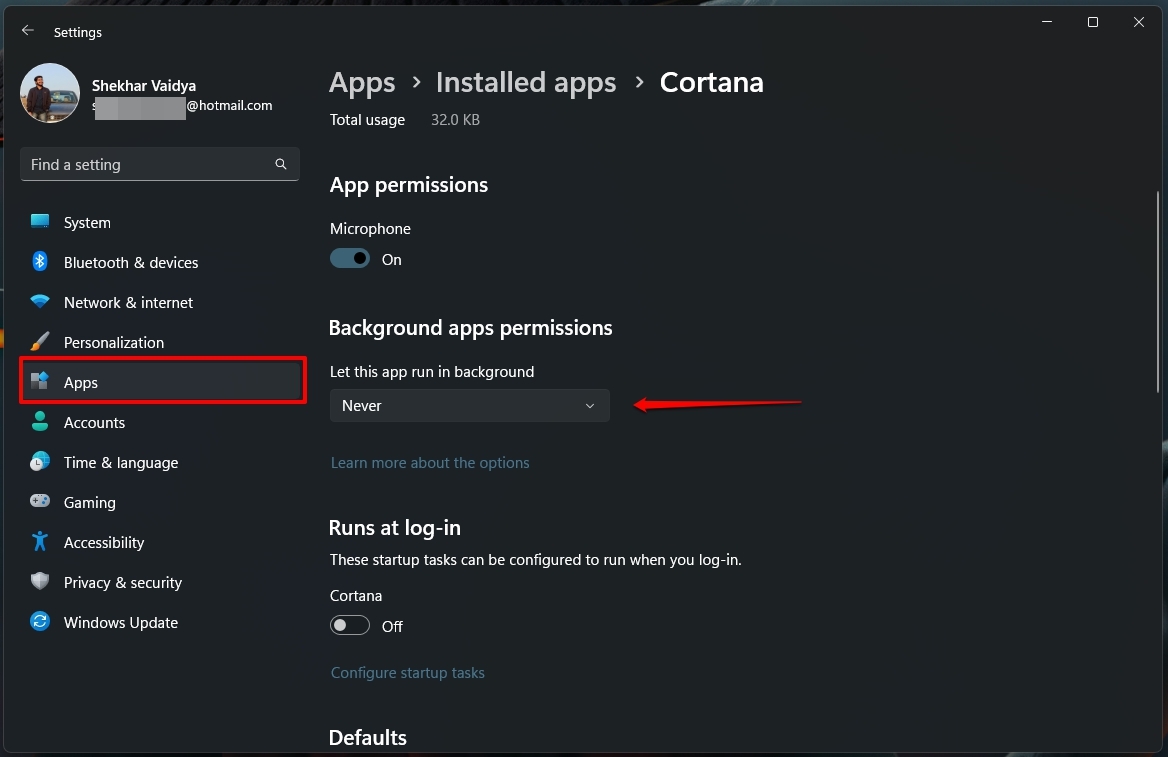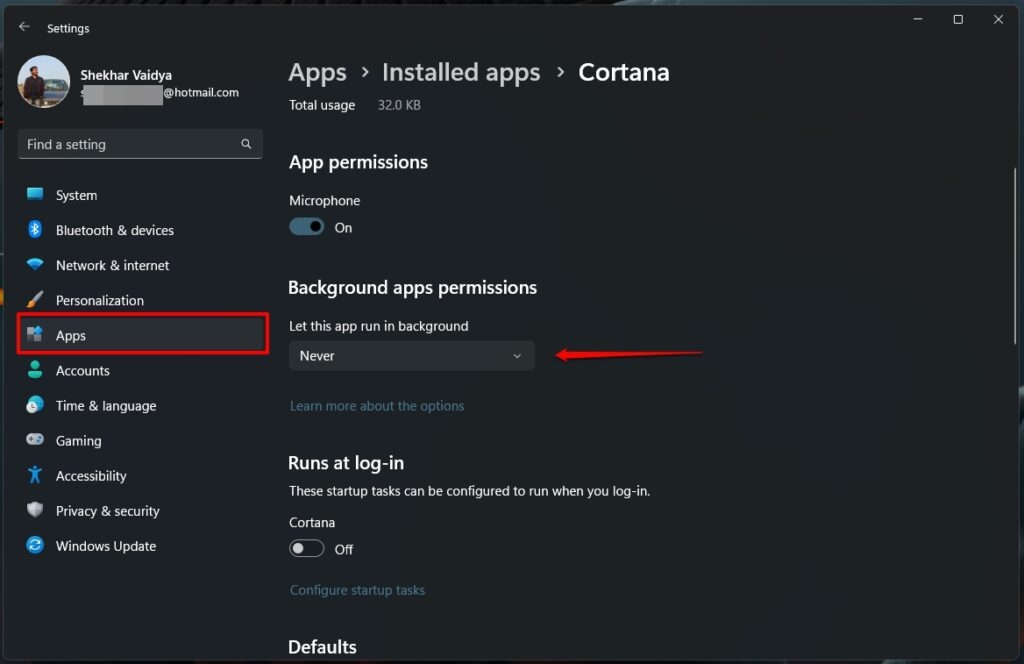 A list of apps and processes would open up. Toggle off the button for the ones you want to end, and they won't take up memory on your device.
Further, do ensure to reboot your computer for the changes to reflect.
---
Method 5: Turn off News and Interests in Taskbar
Turning off News and interests seems a temporary solution. However, it is beneficial as it doesn't consume much of the memory for the purpose and thus resolves the issue.
Follow the steps given below to toggle off News and Interests in Taskbar:
Go to Taskbar Settings by right-clicking on it.
Navigate to News and Interests. 
Select Turn Off from the context menu.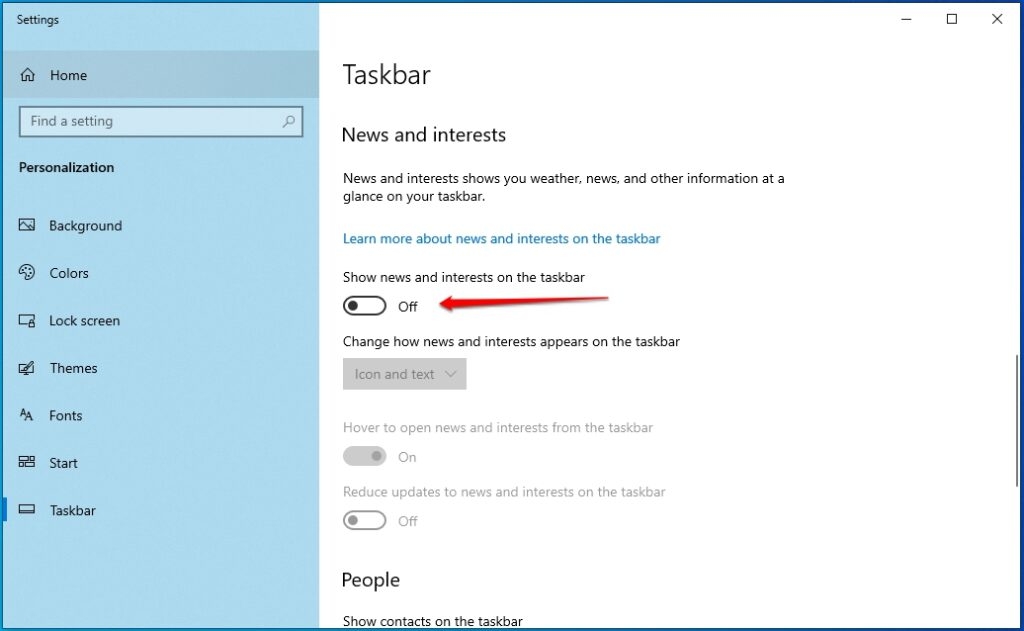 After disabling News and interests from the Taskbar, the memory consumption will decrease to a great extent. 
---
Method 6: End Task for Feeds or News
The quickest solution to resolve News and interests taking up memory is to end the processes.
Here's how you can end task for Feeds or news:
Press a combination of Ctrl+Shift+Esc keys simultaneously.
The Task Manager opens; tap on the More Details option. (if opening for the first time)
Go to Processes, select Memory, and then filter them according to their consumption. 
Now, press on End Task button near News and Interests to disable them. 
We recommend restarting your PC after ending the task for Feeds and interests. Thus, the effect of ending them would reflect better changes on your device after reboot.
---
Frequently Asked Qusetions
Can I uninstall News and interests?
No, you cannot uninstall News and Interests. However, you can right-click on the Taskbar menu items, navigate to News and Interests and select turn it off. 
Why is my user taking up so much memory?
One of the core users behind taking up so much memory is news and interests. Besides, background processes and using too many applications simultaneously contribute to the issue.
What are the News and interests of Windows 10?
Microsoft provides News and Interests, a personalized section for users that will display weather conditions and traffic updates and will show feeds related to the stuff. 
How do I uninstall the News app on Android?
Head to the PlayStore app and locate the News app you want to remove. Next, press the Uninstall button and let the process complete. 
How can I reduce my full memory?
End the background processes from the taskbar that you don't use. Further, uninstall and disable the apps which you rarely use. Besides, for images, photos, videos, documents, and similar, you can move them to a cloud drive to free up memory from your hardware. 
---
Wrapping Up
If you were searching for what is news and interests taking up memory, then you would have got your answer! It is a feature of Microsoft that develops customized feeds for users, including weather and sports updates.
They are Microsoft processes that keep running in the background and consume space. There's no option to get rid of it entirely. A memory leak in the program's code or a bug causes the problem on Windows. 
Unfortunately, Windows hasn't made a bug patch to fix the issue permanently, but it has a KB5010415 update. You can even modify Virtual Memory settings. 
Besides, you can end these processes from the Taskbar or go to background processes to disable them. 
Further Reading:
Leave a Comment