Highlights
Hannah Montana Linux, a unique Linux distribution based on the Disney Channel show, was designed for fans but discontinued in 2009.
The distribution featured a vivid Hannah Montana-themed design, pre-installed apps and games, and a user-friendly interface.
Although no longer supported, users can still download the Hannah Montana Linux theme to apply it to other Linux distributions for a nostalgic and fun appearance.
TechLatest is supported by readers. We may earn a commission for purchases using our links. Learn more.
Hannah Montana Linux, a Linux distribution based on the famous Disney Channel show, debuted in 2008 but was canceled the following year. It was designed as a lighthearted operating system for Hannah Montana fans, with a unique desktop interface and a library of pre-installed apps and games.
Although the distribution is no longer actively developed, the Hannah Montana Linux theme may still be downloaded and applied to other Linux distributions, giving them a vivid and nostalgic appearance.
This article discusses some of the features, overview, and reasons for the demise of Hannah Montana Linux, as well as alternative Linux distributions for Hannah Montana, who are looking for user-friendly and fun solutions.
Hannah Montana Linux: Things You Should Know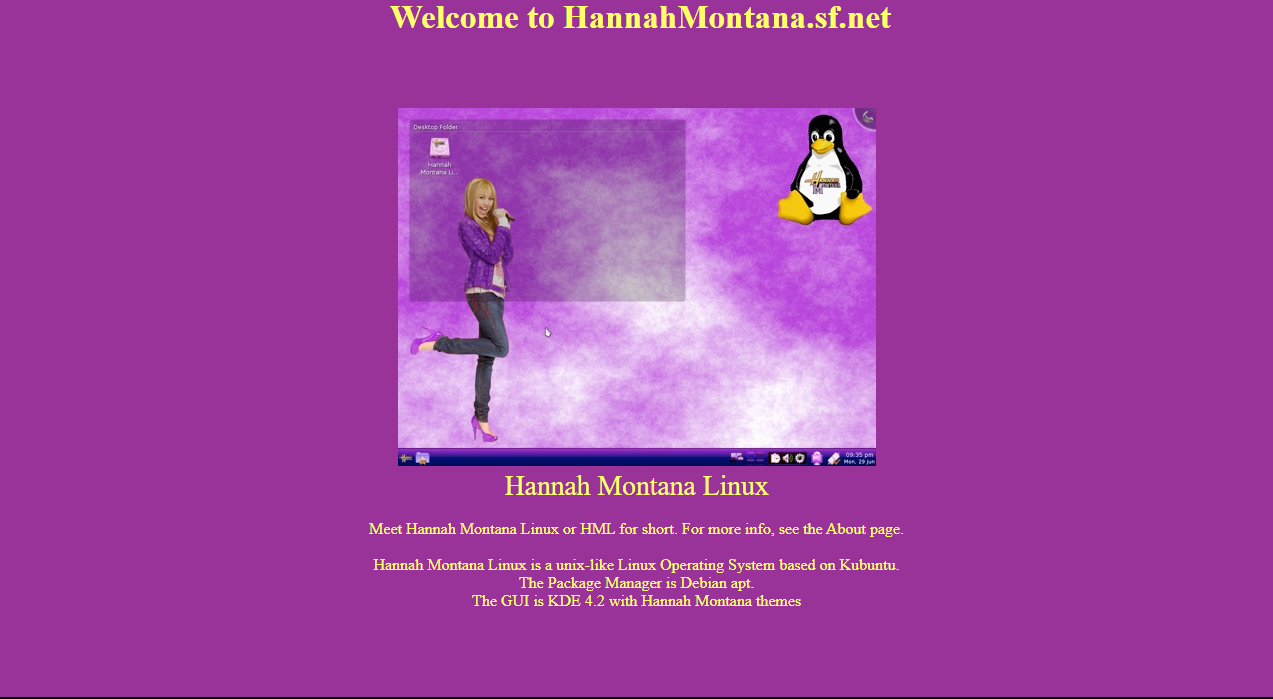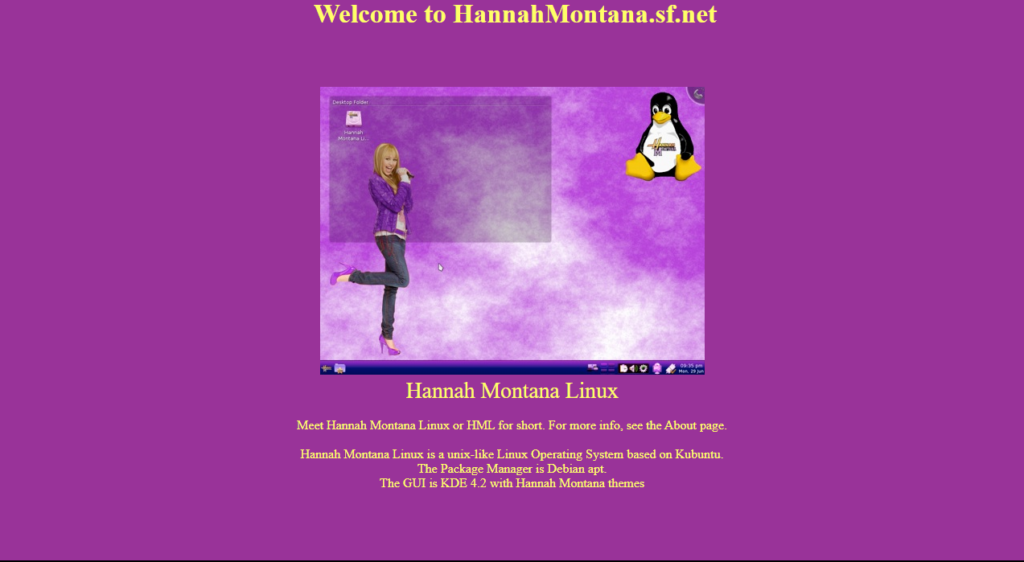 Hannah Montana Linux was not designed to be a standard operating system for day-to-day work. Rather, it had a specific goal in mind: to capture the hearts of young Hannah Montana TV series fans.
Unfortunately, the development of this unique distribution came to a standstill in 2009 when its developers focused on other projects.
It is based on the popular Linux distribution Kubuntu.
It comes pre-installed with a range of apps, including Firefox, LibreOffice, and GIMP.
It has a Hannah Montana-themed design.
It is a discontinued distribution that is no longer supported.
But don't worry; the lovely Hannah Montana Linux theme is still available for download! You may integrate the wonderful essence of Hannah Montana into your existing Linux distribution, whether Ubuntu or another, altering its design into a compelling homage to the beloved program.
---
Features of Hannah Montana Linux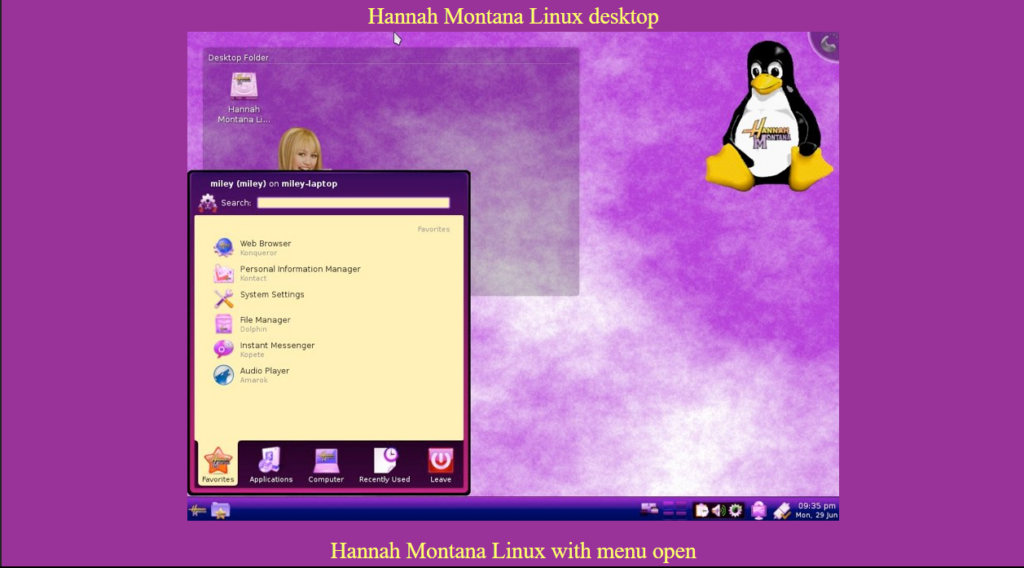 Hannah Montana Linux offers various features that can be useful for the fans: some of the notable features that I see useful are:
Hannah Montana Linux has a desktop environment with a vivid and enthralling Hannah Montana theme.
It includes a number of pre-installed programs and games, giving users rapid access to a variety of tools and entertainment alternatives.
Hannah Montana Linux has a user-friendly interface that makes it simple to explore and use its functions.
One noticeable feature is its resistance to Windows malware, which ensures a safe computing environment.
---
How to Instal Hannah Montana Linux on Your System?
HMLinux is a Linux distribution that includes both a LiveCD and an installation CD. Here's how to obtain the HMLinux ISO file, create a virtual machine, and install HMLinux. You'll get HMLinux up and operating on your virtual machine in no time if you follow these step-by-step instructions.
Before we begin, please ensure that you have the following:
Installed virtual machine software (such as VirtualBox or VMware) on your PC.
The HMLinux ISO file is available for download from the Sourceforge webpage.
A virtual machine with the following configuration parameters:
RAM: 400 MB
Video memory of 64 MB
Virtual hard drive with an extensible capacity of 8 GB.
Step 1: Get the HMLinux ISO file.
Navigate to the Sourceforge homepage in your web browser.
Navigate to the download area of the HMLinux project.
Save the HMLinux ISO image to your PC.
Step 2: Configuring the Virtual Machine
Start your virtual machine program (for example, VirtualBox).
To build a new virtual machine, click the "New" button.
Give your virtual machine a name (for example, "HMLinux").
Choose a suitable operating system and version (for example, Linux and Ubuntu 64-bit).
Give the virtual computer 400 MB of RAM.
Make a new virtual hard disk with an 8 GB size.
Make the video memory 64 MB.
To complete the virtual machine creation, click the "Create" button.
Step 3: Installing the HMLinux ISO
From the list, choose the freshly built virtual machine.
To access the virtual machine settings, click the "Settings" button.
Navigate to the "Storage" tab.
Click the CD/DVD icon in the "Controller: IDE" section.
On the right, in the characteristics panel, click the disk symbol next to "IDE Secondary Master."
Select the HMLinux ISO file that you already downloaded.
To save the settings, press the "OK" button.
Step 4: Enter the HMLinux LiveCD Environment
Launch the virtual machine.
The HMLinux ISO will automatically boot.
A menu will be displayed to you. Using the arrow keys, choose "Boot into LiveCD environment" and click Enter.
Step 5: HMLinux Installation
When the LiveCD environment has loaded, select the "Install to Computer" option.
The installation will begin and transition to a graphical environment.
Choose your language, time zone, and keyboard layout.
Select either the preset partitioning choices or modify the partitioning to meet your specific needs.
Enter user information such as a username and password.
Confirm your selections and begin the installation procedure.
Wait for the installation to finish.
Step 6: Complete the Installation
When the installation is complete, you will be asked to restart the virtual computer.
Click the "Restart Now" option or restart the virtual computer manually.
Step 7: Launch HMLinux
The virtual machine will boot into the installed HMLinux operating system after restarting.
Enter the username and password you set up during the installation procedure.
---
Can I Install the Hannah Montana Linux Distribution on My System?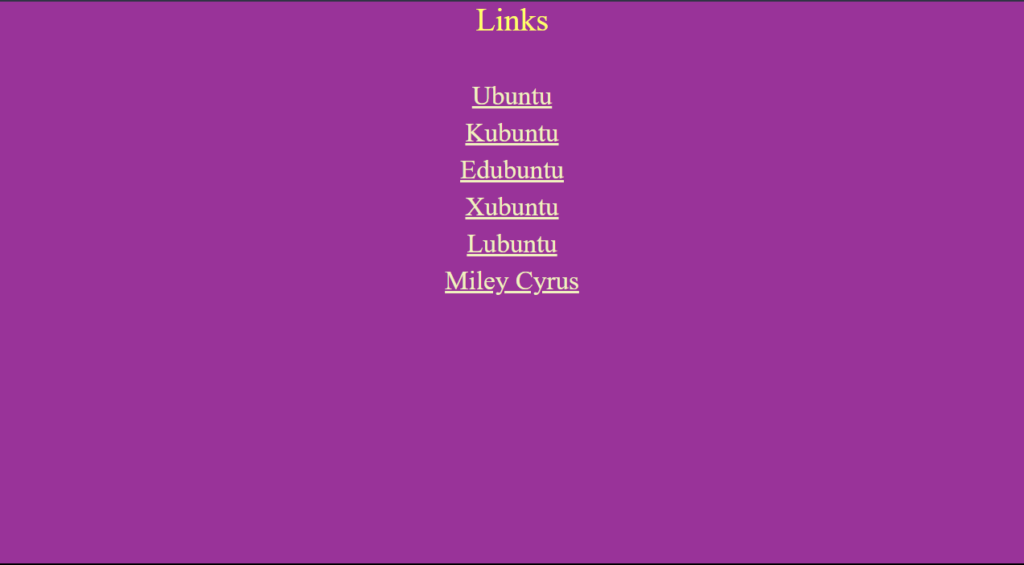 Personally, I would not install the Hannah Montana Linux Distribution on your machine. This distribution has been discontinued, and the latest update was in 2009. Because it is no longer maintained, there may be compatibility issues with your system and applications.
If you want a dependable choice, I recommend looking into other more contemporary and maintained Linux distributions. Popular options like Ubuntu, Fedora, and Debian provide frequent updates with security patches and new features. They also have a wide range of compatibility with various hardware and software combinations.
If you like Hannah Montana and wish to use her theme in your Linux experience, you may do so by installing the theme on one of the supported distributions. Many themes for major Linux distributions are available, and you can easily locate them by searching online or visiting the distribution's software repository.
---
Alternatives to Hannah Montana Linux
Ubuntu: Ubuntu is a popular Linux distribution that is simple to use and includes a large selection of programs and games.
Kubuntu: Kubuntu is a KDE-based Ubuntu variant that provides a more conventional desktop experience.
Linux Mint: Linux Mint is a popular Linux distribution based on Ubuntu that includes a number of desktop environments such as KDE and Cinnamon.
Zorin OS: Zorin OS is a user-friendly Linux distribution that provides a Windows-like desktop experience.
---
Wrapping it All – Hannah Montana Linux
Hannah Montana Linux was a Linux distribution designed to captivate young fans of the Hannah Montana TV program. The Hannah Montana Linux theme is still available for download, despite the fact that it was discontinued in 2009.
This theme may be added to several Linux distributions, such as Ubuntu, to add a Hannah Montana-inspired appearance. If you like the Hannah Montana series and want a Linux distribution that is both user-friendly and pleasant, there are various options to consider.
Further Reading:
Leave a Comment