TechLatest is supported by readers. We may earn a commission for purchases using our links. Learn more.
The most underrated feature of HDMI is Audio Return Channel, often called ARC. You can extend your HDMI capabilities by using ARC. Be it sound bars, receivers, or consoles, it's compatible with all of them.
You can send and receive audio via its cable bidirectionally. Suppose you connect your Xbox or PlayStation to your TV using HDMI, and then you can control it using your TV remote. But what about Enhanced Audio Return Channel? Which one should use choose in HDMI ARC vs eARC?
Well, you need to know the difference!
Why do you need HDMI ARC?
It's not always necessary that you need an ARC. Suppose you are the one who listens to audio through your TV speakers, then you don't need to use ARC.
HDMI ARC transmits the sound generated by TV speakers to a secondary audio device connected externally like a Soundbar or similar. So, if you want to rock your house listening to your favorite music or have a legitimate realistic movie feel in your surroundings, then ARC is the ideal choice. 
Not all television sets have a dual woofer sound system or support Dolby Atmos. In simpler words, you don't get quality sound, so you can go for a soundbar like that of Boat, JBL, Zebronics, or similar.
Even for an enhanced experience, if you use a receiver that's not quite old and supports HDMI, then an ARC is required. It lets you send audio from the TV to external devices like soundbars or receivers.
Further, it also gives you the advantage of transmitting video simultaneously. Yes, you heard that right; it allows a bi-directional flow of audio that you can use to extend the functionality and provide you with a rich sound experience.
Can you Use HDMI ARC on your Device?
Gaze at the back of your device, be it your flat-screen TV, soundbar, or the receiver that you have for television for HDMI ports and connections given. When you see an HDMI ARC port, your device has it. Your television, Soundbar, or Receiver must have the essential ARC port for transmission. 
HDMI ARC vs eARC: Know the Difference
ARC was one of the biggest innovations brought in the conventional audio cables. However, a drawback sets it back! It has the necessary bandwidth to play Dolby Atmos but supports lossy Dolby Atmos.
That means you would get a better audio experience than the conventional okayish TV speakers. But, when you are streaming from Netflix or Fire TV Stick or Apple TV+, it holds no significance as they also use Lossy Dolby Atmos.
Regarding gaming console discs or Blu-ray, the better version of DVD, they use a lossless transmission with high-resolution capabilities. This is because Dolby TrueHD is a lossless compression and provides a rich sound experience.
As Dolby TrueHD or a lossless compression is of better quality, it needs greater bandwidth than what Dolby Digital Plus supports or the lossy compression uses. The twist in the tale is that ARCs cannot hold much greater bandwidth. Hence, a better version called Enhanced Audio Return Channel, abbreviated as eARC, was developed.
So, when you do not want to compromise with sound quality, you should go for HDMI eARC. Besides having high bandwidth and a higher resolution, you get the most blissful and pleasurable experience if you are an audio lover. For the ideal audio experiences like the best of musical melodies or anonymous sounds during a horror movie, you can get an ultra-rich experience.
Why Should you use HDMI eARC?
With eARC, you do not necessarily need a Soundbar or AVR to connect streaming devices. You can connect it directly with your TV's HDMI eARC experience and grab the most desirable audio experiences. Even when you have a Soundbar of AVR, this helps your devices achieve the greatest feat in sounds for a theatrical appeal.
However, the ARC and even eARCs need compatible ports on both devices. It transfers lossless and provides a high-resolution experience, whether Dolby Atmos, Bose or Sony, or any other. 
What is HDMI CEC Control?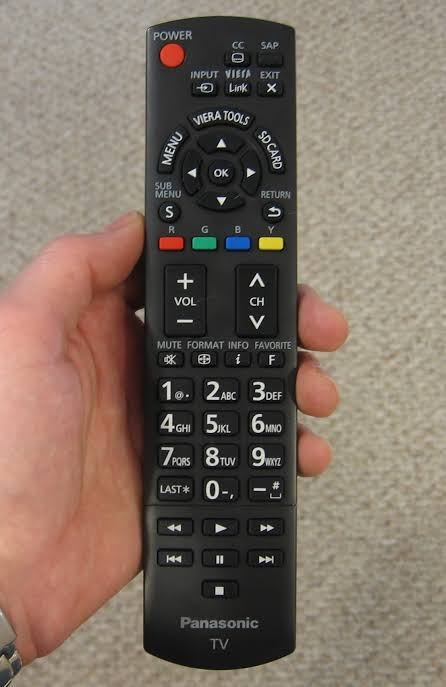 Consumer Electronics Control, or CEC, is another feature of the HDMI. In better words, with CEC, you can use your TV remote to control functions on your Soundbar, ARC, or similar devices. But, it does not always work.
Different TVs have different models, capabilities, versions, and technology of ARC. You can use a Universal Remote control at your rescue to overcome this issue. Such remote controls let you use the HDMI CEC controls and fully exploit ARC features!
What to Fix when ARC does not work?
If compatible HDMI ARC ports on the Television and external devices are properly connected, then the ARC setup does not work. It is not something bizarre. However, it can occur naturally. The fix is easily available on your TV setup menus. However, if you find it difficult to locate, you can visit your device's official website to troubleshoot the ARC not working issue. 
TV Settings, usually the A/V settings, have the cause hidden. Check with the settings change from Bitstream to PCM or PCM to Bitstream, and when you restart the TV, it should work. Else, visit the manufacturer's official website to find a fix!
5.1 Issue with ARC?
Though ARC has a rich set of functionalities to keep you entertained, it has some shortcomings. One of the massive ones in trouble with 5.1. This is because televisions cannot transmit audio 5.1 using HDMI ports.
Suppose you watch your favorite movie through the Blu-ray disc and a DTS. You connect it with your TV such that your TV remote is now the chief controller. Though the Dolby Digital system is sending audio 5.1, the receiver is getting only audio 2.0! Well, does that mean another compromise? 
No, you can easily resolve the issue with 5.1; HDMI eARC was developed. You can use your external speakers to play 5.1. Audio and that too with DTS. You can connect your devices with HDMI eARC compatible ports on both sides to resolve the issue. It is to be noted that optical cables do not transmit Dolby Atmos sound, so do not use them! 
Frequently Asked Questions
Do Soundbars have eARC?
Yes, most Soundbars are equipped with HDMI eARC ports to have a comprehensive ultra-rich audio experience. 
Is eARC better than ARC?
Yes, eARC is better than ARC due to many reasons. Firstly, it uses HDMI 2.1 and not 1.4; thus, it provides faster data transmission and sounds. Besides, with a lossless transmission and Higher bandwidth, you get the best quality, loud yet desirable sounds. 
The Final Word
HDMI ARC is one of the greatest options to upgrade your sound experience. However, things are quite complicated in reality. It uses lossy compression of sounds, and thus you can not get the complete high-resolution sounds you want!
Besides, even depending upon the capabilities of your device, fully compatible ARC ports would sometimes not give Audio 5.1 as some televisions do not send 5.1 audio over HDMI ports and cables.
The role of HDMI eARC kicks in such a scenario. It allows audio 5.1 transmissions over the ports and prevents lossy compression, thus giving lossless audio with greater bandwidth and an ultra-rich frequency of sounds. Therefore, be it transmission speed, top-notch quality sounds, or anything else, eARC is better than HDMI ARC! 
Leave a Comment