TechLatest is supported by readers. We may earn a commission for purchases using our links. Learn more.
3D printing is no longer a work of fiction but a reality that is changing the world. Although technology is developing and advancing, it is already applied in various spheres.
Education is one of them. This technology offers new opportunities for educators and learners. In this article, you'll find out how it will change students' lives.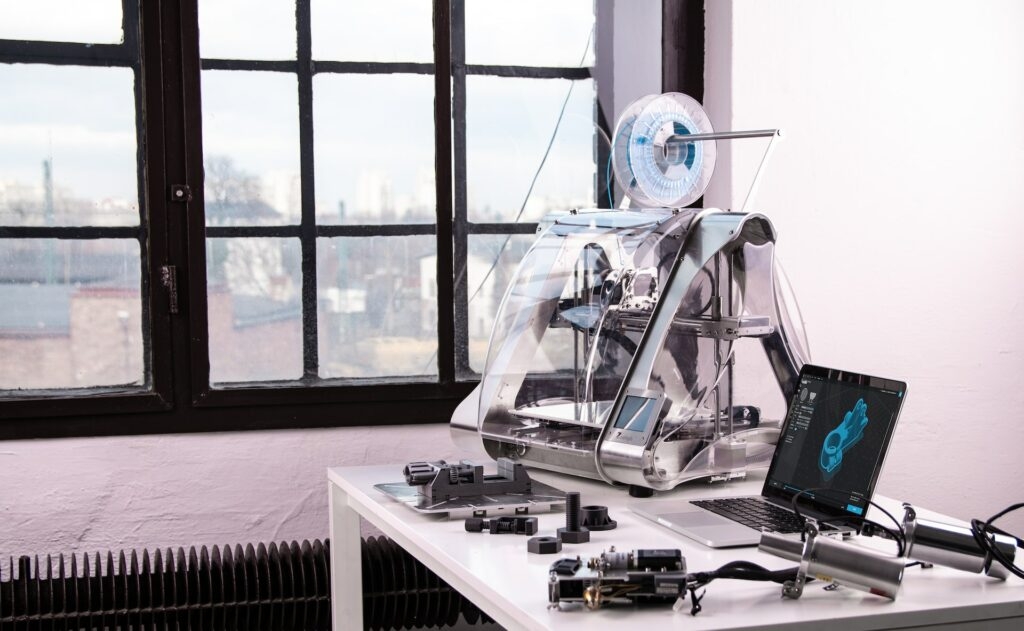 3D in Education
Overall, it is not a secret that technology makes many educational processes easier or more effective. With accessible devices, the internet, and software development came various online learning opportunities and diversification in a curriculum, for example.
High school and college students can access vast amounts of data, educational content, and helpful resources. Platforms like WritePaper.com assist students with managing academic writing and college workload.
It delivers writing, editing, and proofreading on demand as a professional academic writing service. So, students who struggle with essays or term papers can polish their work under expert guidance. Or if you do not have enough time, you can delegate the task completely to writers to do.
All of this makes higher education flexible, accessible, and comfortable for various learners. They collaborate with professionals, develop new skills, and build confidence.
When it comes to 3D printing, there are several ways it can be used in education, namely:
Teaching about 3D printing as a part of the curriculum;
Incorporating it into coursework;
Printing out different student projects and artifacts in schools and colleges;
Printing out study materials and models that improve students' learning opportunities.
For example, History students can print out artifacts to explore and examine. This ensures a more engaging and personalized learning experience. It also appeals to several senses, which improves information retention.
Graphic design majors can print their projects and artworks, and future biologists can bring cells, organs, or viruses to life by creating a model. 3D printing can be an educational tool and a pretty amazing learning subject.
---
3D Printing in Schools
Some might think that access to advanced technology is appropriate only for colleges and universities. But that is not the case here. More schools can incorporate it into their curriculum as it becomes more affordable.
For example, printing out different primary and secondary school models boost engagement, motivation, and excitement. It also allows professionals to diversify the material. With a model, you get accurate physical prototypes of real-life artifacts. They can be safely explored with an in-depth understanding of scientific concepts.
Such models can be used in the following:
Presentations and demonstrations to boost communication and public speaking skills;
Lessons to improve spatial learning, which is essential for overall intelligence;
Experiments to offer physical contact and observation;
Individual projects to endorse artistic vision and creativity.
It can be incredibly beneficial in distance learning as well. However, technology will take some time to become more affordable and accessible to different social groups.
The integration of this technology in schools makes students' lives easier in terms of personalized and practical learning. It prepares for future work situations and allows the development of critical skills from creativity to public speaking.
---
3D Printing in Colleges
Colleges and universities can benefit from 3D printing even more. There is a great scope of projects it can be used for, from STEM curriculum to research opportunities.
Surely, it is almost a must for such majors as Engineering and Applied Science. But it is also advantageous for almost any specialization. Students can learn how to create printers or bring their models to reality. They might learn about various materials, dedicated modules, and computer graphics.
For example, this technology can be used in STEM in the following ways:
Design and assembly of simple machinery with CAD programs. This prepares future engineers for real-life challenges and responsibilities;
Creating various prototypes and testing their performance, which encourages innovation and discovery.
Understanding complex geometry concepts and issues by using 3D-printed visualizations.
Besides that, it offers a platform to work on real-life problems. For example, when the COVID-19 pandemic started, there was a huge demand for nasal swabs. The industry came up with a solution pretty quickly. Formlabs, Northwell, and USF designed and deployed a global 3D printing solution to cover the need for nasal swabs.
Students can work on real-world issues, propose ways to resolve them with this technology, and get feedback on the idea. It is incredibly important for applying theory to practice and endorsing inventions. Maybe one such project will make a positive change, and everyone will enjoy it.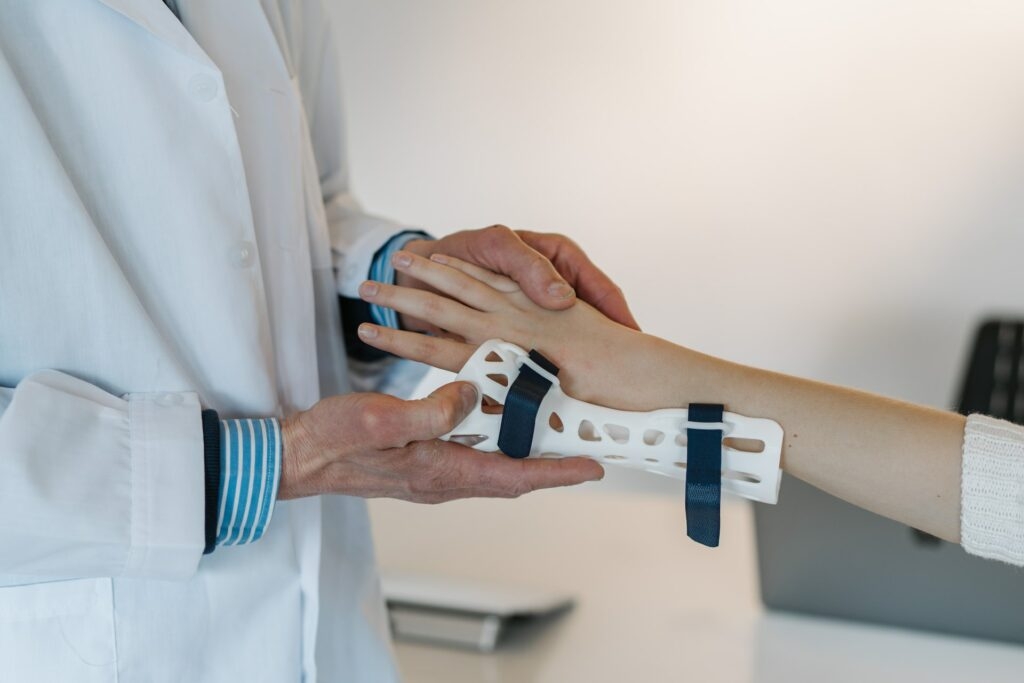 ---
The Main Benefits of 3D Printing in Education
Future scientists, engineers, designers, and artists will gain more growth and development opportunities. But the advantages do not stop there. With the popularization and implementation of 3D printing in more educational institutions, every student can benefit from it in several ways.
Access to Relevant Knowledge
Besides the technology, it offers an option to access previously unavailable knowledge. Students can try their own projects, learn from failures, and design unique artifacts. They can also explore copies of real-life artifacts in ways that were not possible earlier.
Creativity and Engagement
This is particularly important in school education. Bringing practical and creative aspects to the classroom helps boost engagement and excitement among students. It is much more enjoyable and fun to explore an archaeological artifact in person, even if it is a model rather than a picture.
It is quite useful to improve involvement in higher education as well. This makes the curriculum more diversified, interesting and personalized. For some learners, kinetic perception is more effective, giving them more opportunities.
Design Thinking Concepts
Design thinking is exceptionally useful for problem-solving and creating solutions to specific issues. This is necessary for the future work and life of any individual. Even if a student doesn't become a designer, the pattern of approaching a problem will be there.
Students can analyze a specific task and come up with their solution. They can model it, print it, and test how it works. This builds confidence and resilience even if the solution fails.
Preparation for Future Employment
Access to such technologies offers the opportunity to keep up with progress and innovation. It teaches learners to work with various types of software and hardware. It complements the lessons in various subjects and develops future inventors and experts in different fields.
It helps build technological intelligence and background for all types of future employment. As 3D printing advances and integrates with different spheres, it is already relevant for many industries, such as automotive, healthcare, consumer products, construction, architecture, and even forensics.
---
In Summary
3D printing can change student lives by introducing new learning methods and giving more opportunities for creativity, invention, and building competencies. Its introduction in schools and colleges complements the curriculum and offers a new approach to material and a lot of experimentation possibilities. 
Leave a Comment