Highlights
USPhoneSearch: A comprehensive phone lookup service offering reliable information on unknown callers.
Pros and Cons: Assessing the accuracy and affordability of USPhoneSearch for your phone lookup needs.
Alternatives and Free Options: Exploring alternative services and free alternatives to USPhoneSearch for reverse phone lookup.
TechLatest is supported by readers. We may earn a commission for purchases using our links. Learn more.
Are you sick of getting calls from unknown numbers and want to know who's calling? You could get the answer you've been looking for with USPhoneSearch.
In this article, we'll examine USPhoneSearch's reliability and provide you with the in-depth details you need to make an informed choice.
We'll expose the truth about USPhoneSearch and assist you in deciding if it's a trustworthy service for your phone lookup requirements by examining its features, accuracy, and user experiences.
Is it Safe to use USPhoneSearch?
What is USPhoneSearch?
For those who are unaware, USPhoneSearch is an internet service that offers a useful tool for learning details about unidentified phone numbers.
By entering a phone number, you may use this service to find out information on the owner, including their name, address, and other pertinent details.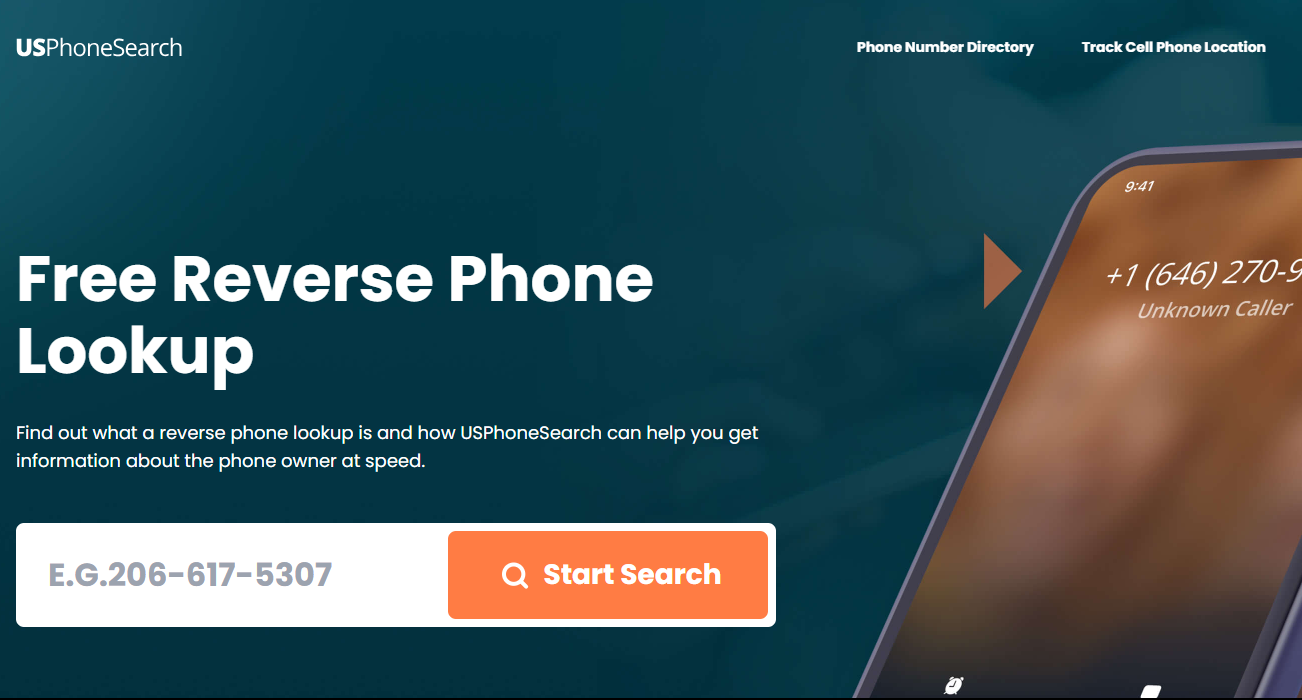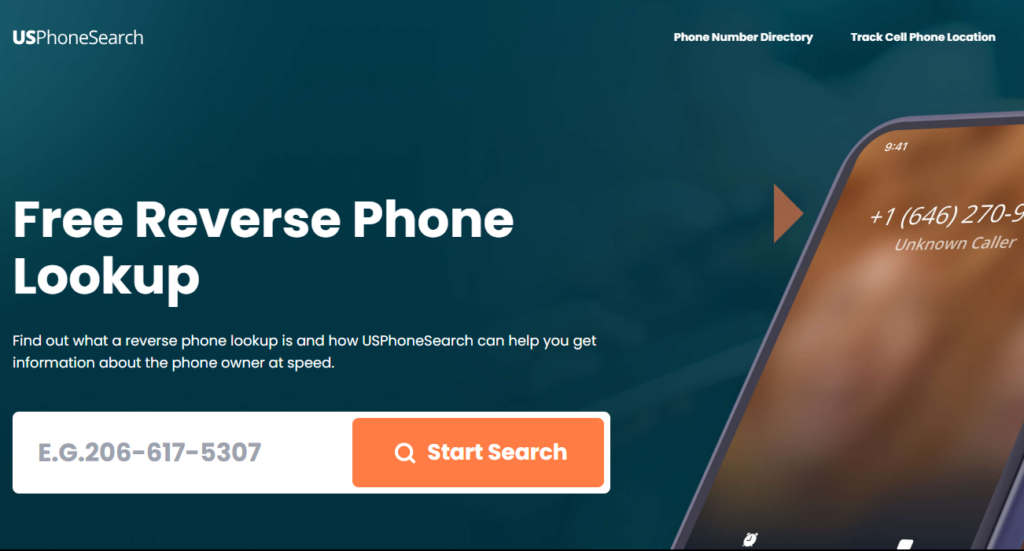 The service gathers this information from numerous public sources and databases, guaranteeing a thorough search. You have the freedom to select the plan that best meets your needs because it provides both free and paid options.
USPhoneSearch can assist you in finding the information you need, whether you want to learn more about a missed call or want to identify a strange number.
---
How USPhoneSearch Works?
The service gathers its data from a range of public sources and databases, including:
To give you information on a phone number, USPhoneSearch compiles data from a variety of sources.
They can access telephone carrier records, including the owner's name, address, and contact details.
To get further information, they also make use of publicly accessible documents, including court, property, and voter registration records.
Additionally, USPhoneSearch looks for pertinent information about the person listed as the phone number on social media sites. USPhoneSearch tries to give you complete information for your phone lookup requirements by merging various sources.
To learn more about the person who is connected to a phone number, USPhoneSearch uses a two-step method when you look for a number. It first verifies the phone carrier information in its database. USPhoneSearch returns the person's name, address, and other contact information if the number is in the database.
However, USPhoneSearch takes a step further if the number isn't located in their database. It looks at social media accounts and public data to learn more about the phone number's owner.
The quality of the available public documents and if the person has active social media profiles will determine how much information may be gathered.
USPhoneSearch frequently succeeds in locating the name, address, and other contact details of the phone number owner.
However, there are times when the service might not turn up any data. This could happen if the owner has taken steps to protect their privacy or if the phone number is not recorded in public records.
---
Is USPhoneSearch legit?
According to reports from various trusted sources, we got to know this organization has a strong reputation among its users and has more than ten years of expertise in the field.
You will be able to obtain precise facts on the phone numbers you search; it is trustworthy and often updates information.
SSL encryption safeguarded your information, and the company's privacy policies are open and accessible.
Additionally, this service upholds open privacy standards, giving you the assurance that your data will be treated with respect and having major safety concerns.
---
Pros and Cons of USPhoneSearch?
Pros
Up-to-date and accurate information

A user-friendly website

Various plans are available

Best-in-class client service
Cons
Paid plans may be pricey

Some phone numbers might not have all of the information provided

After using the service, several users said they started getting spam calls(Some reports)
---
How to use USPhoneSearch?
A quick way to learn more about a phone number is available with USPhoneSearch. You only need to go to their website and type the desired phone number into the search field.
As soon as you do so, information on the owner of that phone number, including their name, address, and other pertinent details, will be sent to you.
It's crucial to remember that certain extra details, such as criminal history and credit reports, can necessitate a subscription plan. This indicates that you may obtain even more detailed information on the individual whose phone number you're tracing by subscribing to a certain plan.
---
USPhoneSearch Plans and Pricing
USPhoneSearch offers a range of price options to meet the demands of varied users. Starting with a free basic plan that offers basic information, they have a variety of choices.
They provide premium plans with extra features and access to a larger range of information for consumers who need more in-depth details.
It is advised to check the USPhoneSearch website to receive the most recent information on their pricing alternatives since these premium plans' precise costs and features may fluctuate.
You may get more detailed information and learn more about the phone numbers you're interested in by choosing the package that best meets your needs.
---
Is there a free alternative to USPhoneSearch?
Instead of using USPhoneSearch, you may use several free services for reverse phone lookup.
TrueCaller, a well-liked free service that enables you to recognize unfamiliar callers and reject spam calls, is one popular choice. It gives you details about the caller and is simple to use.
Whitepages is an additional option; it's a website where you can look up persons by name, address, or phone number. Using this platform, you may discover contact information and other pertinent facts.
The last option is Caller ID, a feature that displays the caller's name and other details when they dial your phone. It serves as an effective tool for recognizing incoming calls.
You may use these alternatives to USPhoneSearch to efficiently detect unknown callers since they provide features that are similar to USPhoneSearch's.
---
Wrapping It All
In conclusion, it's crucial to use caution when using USPhoneSearch and other web services to look up phone numbers. USPhoneSearch may offer some important information, but its veracity and accuracy are in doubt.
Concerns are raised about the possibility of privacy infringement and the lack of openness surrounding data sources. When doing phone number searches, looking into alternate solutions, or enlisting expert help is advised to ensure accurate and trustworthy results. Always put privacy and data security first when using the internet.
Further Reading:
Leave a Comment