TechLatest is supported by readers. We may earn a commission for purchases using our links. Learn more.
Do you wish to avoid certain calls on your iPhone but don't want to block them?
Are you looking for ways to stop calls on your iPhone for a period without blocking them?
You'll get answers to all these questions right here. So read along.
On your iPhone, there are occasions when you need to restrict incoming calls from specific contacts but don't want to block them completely, such as when you still want to receive messages.
When you are in a meeting or driving somewhere, or simply trying to rest for a while, frequent calls can be quite distracting and when these calls happen to be from telemarketing companies or about something irrelevant, it only adds to the annoyance.
Callers from political campaigns, erroneous numbers, telemarketers, and other sources can be obtrusive and disruptive. Thankfully, you can change a few settings on your iPhone (or any smartphone) to lessen the frequency of annoying incoming calls.
Sometimes the calls that are usually significant don't hold priority, or you just don't feel like taking any calls for a while. But you can't go blocking all the numbers on your iPhone whenever such a situation arises. I like to avoid the hassle of selecting one number at a time and blocking it only to unblock it later on.
There are several solutions available from which users can choose to create a more serene cellular experience, from special apps that filter out nuisance calls to a simple change in settings that will end those bothersome interruptions for good.
In this article, I've mentioned various steps that you can follow to stop calls on iPhone without blocking them. Let's look into it.
How to Stop Calls on iPhone Without Blocking: Common Solutions
Luckily, you don't have to indefinitely block all your contacts whenever you don't feel like avoiding the outside world and not taking calls. The iPhone has several methods for preventing incoming calls without blocking them.
Set your iPhone on Do Not Disturb
You can easily mute all the notifications on your iPhone by enabling the Do Not Disturb mode (DND). Included in this are incoming calls, texts, and app alerts. Remember that this does not mean you won't receive calls; rather, it just means you won't be alerted to them.
This allows you to successfully stop calls on your iPhone without blocking anyone. When you need to concentrate on a task and don't want to be interrupted, DND can be helpful.
The Do Not Disturb option will eventually appear when you open the Settings app on your iPhone. This feature provides several customizing choices to limit incoming calls. However, none of these features push you to remove phone numbers from the phone book.
Follow the steps mentioned below to turn on the Do Not Disturb mode on your iPhone:
Launch the Settings app on your iPhone.
Look for the Focus option and click on it.
Click on the Do Not Disturb option.
Click on People under the Allowed Notification tab.
Click on the Calls From option under the Also Allow tab.
Select any contact you wish to allow calls from, or choose No one to mute all incoming calls.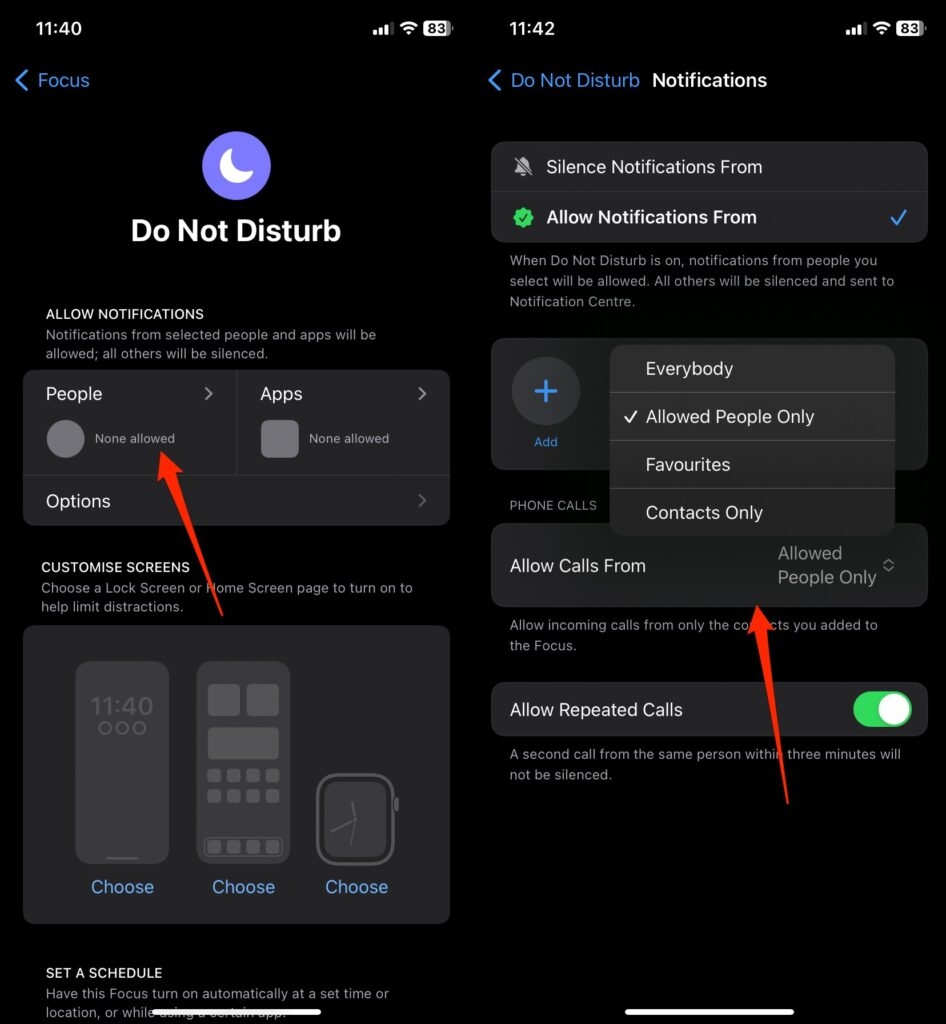 One of the handy features of Do Not Disturb is that you can choose who is subjected to it. While you cannot block particular contacts, you can let through your "favorites."
Do Not Disturb mode will only apply to contacts not designated as favorites, leaving your regular callers unaffected.
You also get the option to schedule times to enable Do Not Disturb mode on your iPhone automatically. It also has a 'Repeated Calls' feature which allows the repeated calls from a person to bypass the Do Not Disturb mode, which is beneficial in cases of emergency.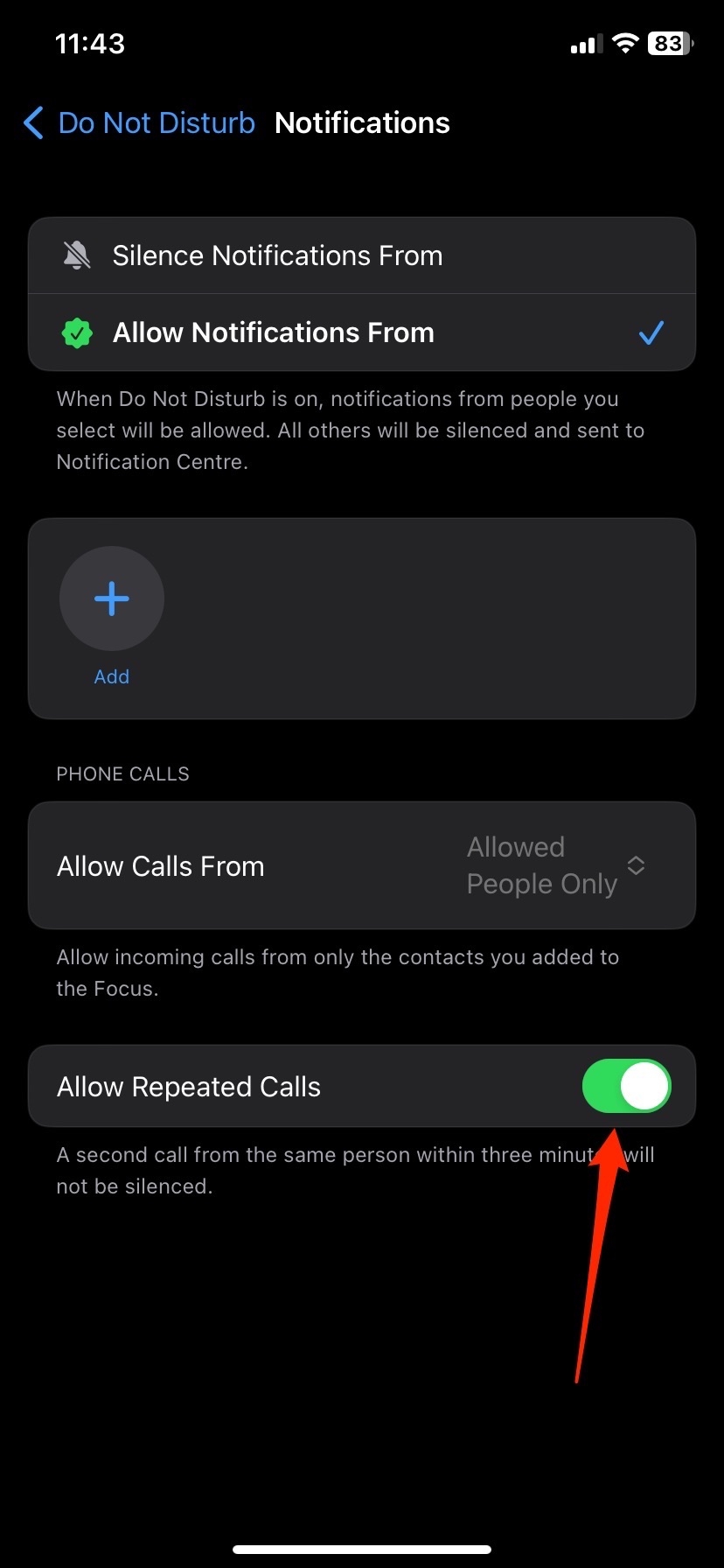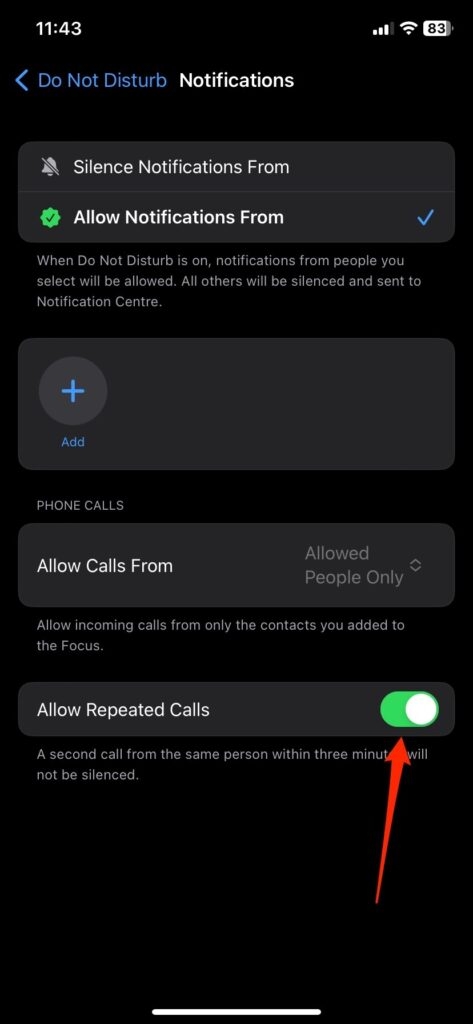 ---
Silent Ringtone
Smartphones offer numerous benefits to their users, adding features to increase convenience. One such feature is that you can assign particular ringtones for different contacts. This benefits users in more ways than one.
Without having to look at your phone, you may immediately determine who is calling. Now you can decide whether to attend that call or not.
However, you can even give someone a silent ringtone if you don't want them to bother you. When this contact tries to call you, your phone will still technically ring, but the call will be silent, leaving you unbothered.
Therefore, it's likely that if you aren't looking at your iPhone screen when the call comes in, you won't even realize they phoned until you receive a missed call notification later on.
Follow the steps mentioned below to set a silent ringtone:
Launch the Contact app on your iPhone.
Click on the contact you wish to set the ringtone for, then click on edit.
Click on the Ringtone option.
Now choose the particular ringtone you wish to set from the list.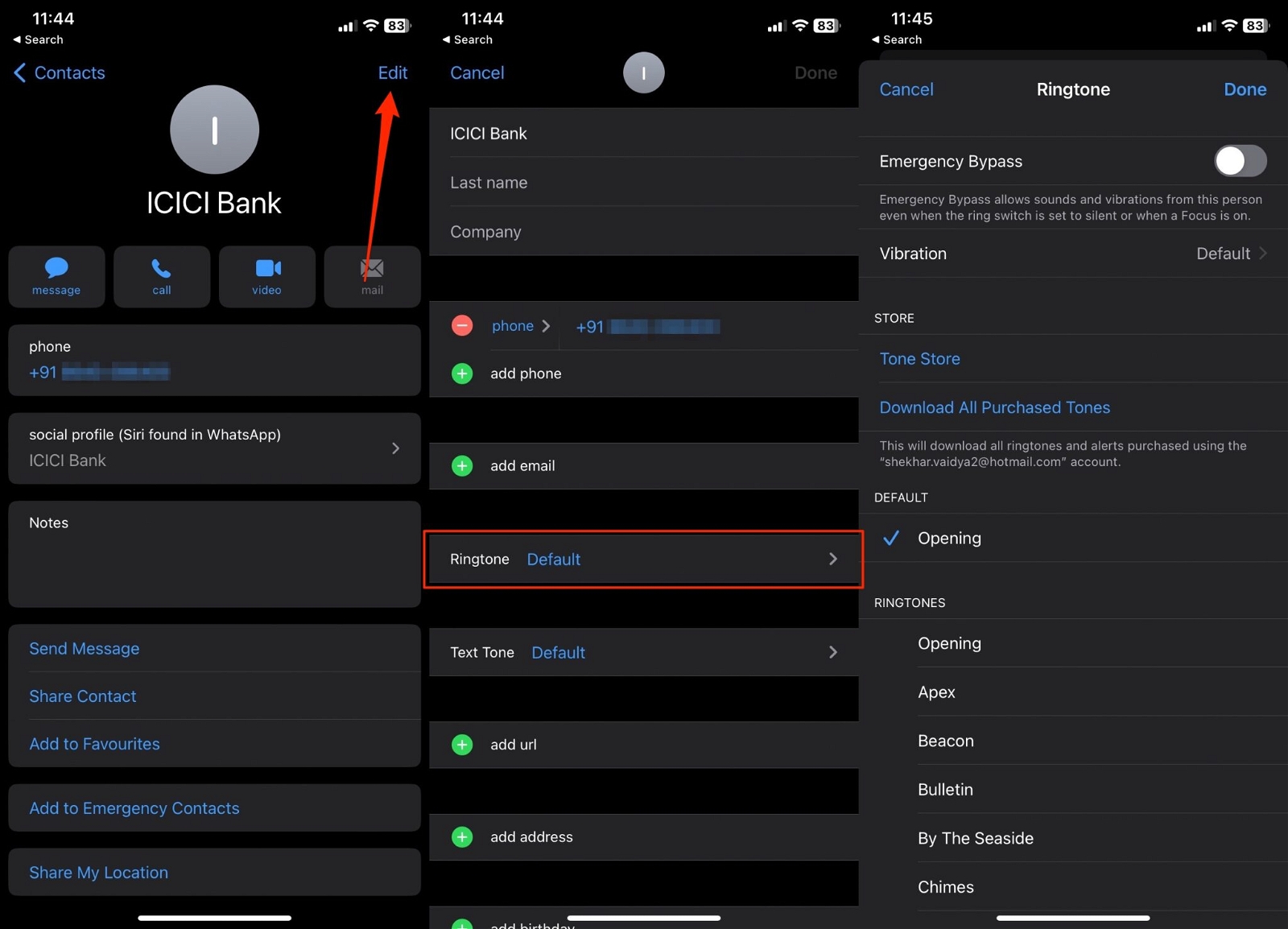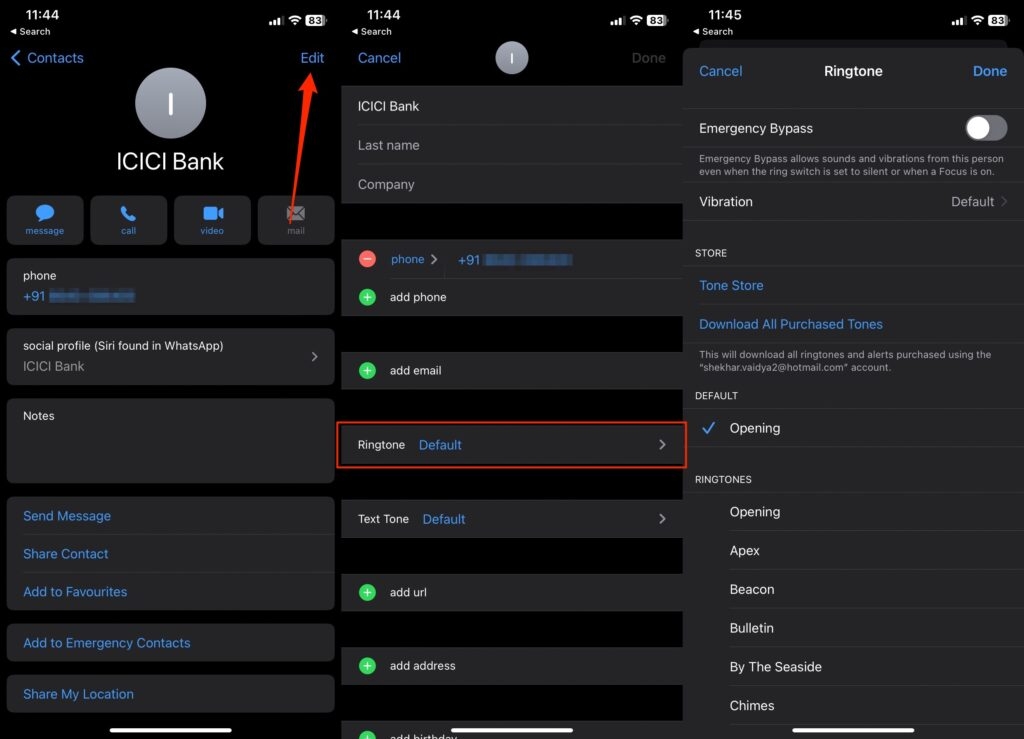 ---
Call Forwarding
Another effective way to avoid calls without blocking any contact is by enabling Call Forwarding on your iPhone. This feature comes in handy when your work and personal numbers are the same.
By enabling Call Forwarding on your device, you can divert all your calls to another number and enjoy peace.
Follow the steps mentioned below to turn on Call Forwarding:
Launch the Settings app on your device.
Look for the Phone option and click on it.
Click on the Forwarding option under the Calls tab.
Turn on the toggle to enable Call forwarding and click on the Forward option.
Enter the number you wish to forward the call to.
---
Turn on Airplane Mode
Airplane mode is accessible on all smartphones, regardless of whether they are the newest or the oldest models.
You can block incoming calls and SMS texts on the iPhone without utilizing the blocked contacts list in iOS. Simply activate Airplane mode whenever you feel like not answering any calls.
It functions by turning off the cellular services of your iPhone. You will receive an unreachable phone response from anyone attempting to contact you.
The Bluetooth and Wi-Fi radios are also disabled when in Airplane Mode, although you can choose to enable them if you like.
This way, you will continue to receive messages. If you want to get rid of distractions, it's a fantastic solution. Contrary to Focus, you cannot allow particular contacts to contact you.
Follow the steps below to turn on Airplane mode on your iPhone:
Swipe down to open the control center from the top right corner of your screen.
Look for the Airplane icon on the top left side of functions.
Click on the Airplane icon, and it'll turn orange, indicating that Airplane mode is turned on.
---
Silence your iPhone
The Silent Mode on your iPhone mutes the ringer but does not end phone calls. Think of it as a more subtle way to avoid answering calls without using the abovementioned methods.
To activate and deactivate Silent Mode, flip the Ring/Silent switch on the left side of the iPhone's shell. In case the switch is not working, you can turn on the silent mode using the control center.
You can also decide to halt the vibrating of your iPhone when it is in Silent Mode. Follow the steps below to turn off the vibrations:
Go to the Settings apps on your device.
Click on the Sounds and Haptics option.
Toggle off the Vibrate on Silent option.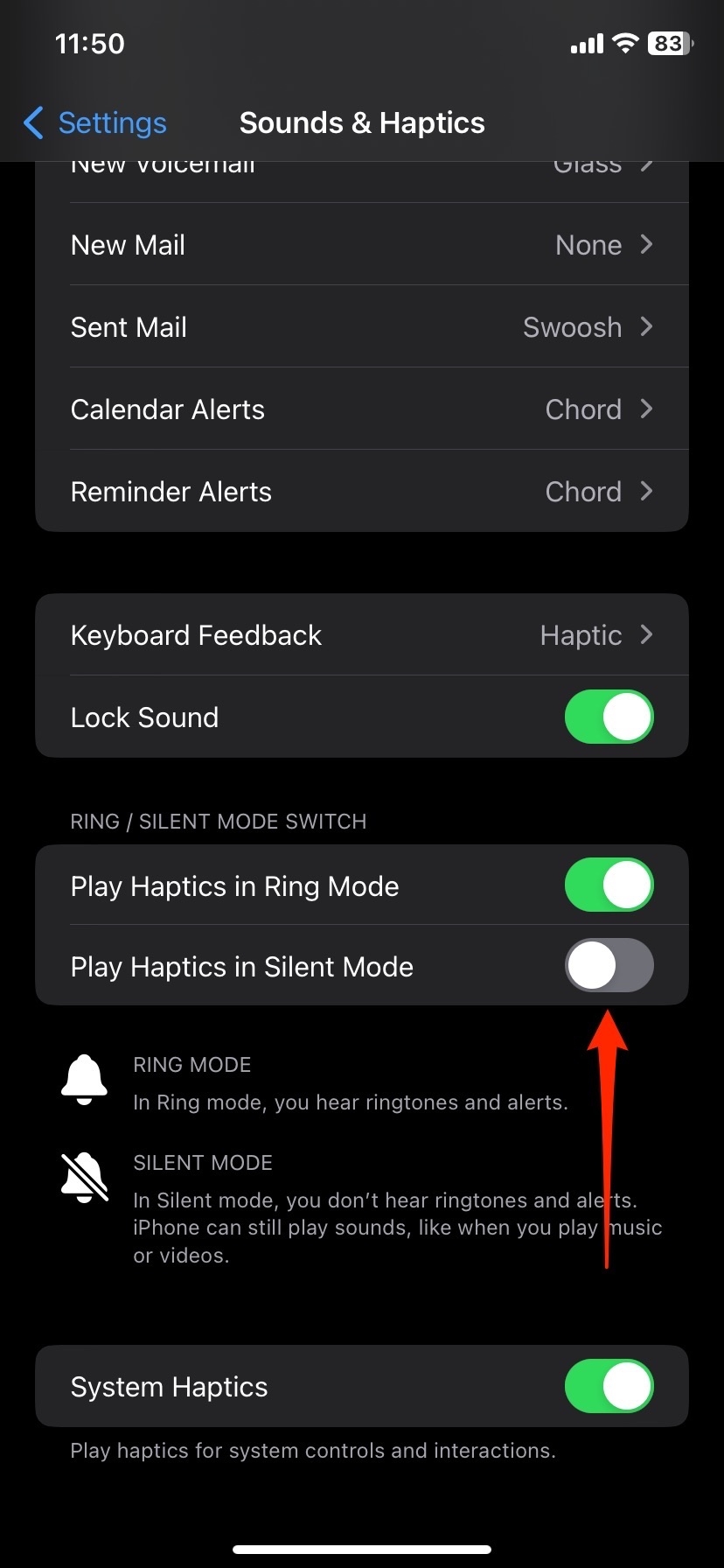 ---
Send it to Voicemail
Before answering a call from an ominous number or taking a call while occupied in an important conversation, you can use your voicemail as a screening phase in between. Use a personalized intro for the caller.
Additionally, you can use functions like Call Blocking or Silent Ring, which will route all incoming calls to voicemail so you can review them later as necessary.
---
Silence Unknown Calls
Are you also easily annoyed by repeated calls from unknown numbers? Well, Apple has a feature for you to put all these calls on silent and out of your mind.
For people having iOS 13 or later versions, Apple offers the Silence Unknown Callers feature. It will block all the incoming calls that are not from people in your contact list and route them to voicemail.
Follow the steps below to turn on the Silence Unknown Callers feature:
Launch the Settings app on your device.
Look for the Phone option and click on it.
Click on the Silence Unknown Call option.
Toggle on the Silence Unknown Callers option.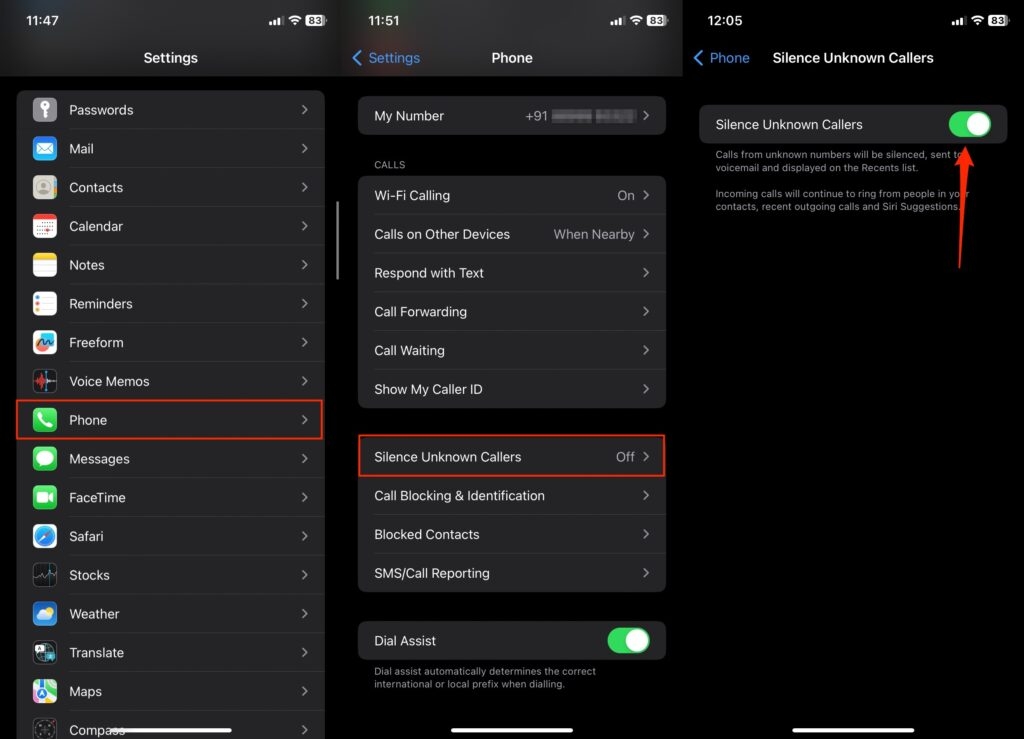 Now all calls you receive from an unknown number will go unnoticed and be directed to voicemail.
---
Conclusion
You get multiple options on your iPhone with which you can stop the calls without going through the hassle of blocking someone temporarily. Sometimes, it is normal to feel detached from the outside world and relax for a while.
Enabling the Do Not Disturb mode or putting your iPhone on silent can help you avoid any unwanted distractions from phone calls. You can also turn on the Airplane mode, which will block all calls and texts on your phone.
Hopefully, you found the steps mentioned here helpful in resolving your problem.
Leave a Comment