Highlights
With the advent of IPTV, your TV content is delivered via IP (Internet Protocol).
IPTV is now replacing the old and traditional TV/Dth setup boxes.
We have listed 4 must-have IPTV apps if you are an Apple TV user.
TechLatest is supported by readers. We may earn a commission for purchases using our links. Learn more.
If you are wondering what can be the best IPTV Apps to enhance your watching experience on Apple TV, we have covered you.
Earlier, you had to follow the television schedule to Watch your favorite shows. That is not the case anymore, as you can decide your TV schedule. With the advent of IPTV, your TV content is delivered via IP. So, you can continuously watch the shows you prefer in a more secure way over the internet.
IPTV has brought a wide range of other features for more fun. Now, you can easily use various applications on your Apple TV that serve different purposes. You can install these apps to make your TV smart and enhance your viewing.
We will tell you about the best IPTV Apps for apple TV for a better viewing experience. You will even get to know about their features and other essential details.
Let's go.
All the below-listed apps are available in Apple TV App Store, so, just visit the app store and use the search function.
Best IPTV Apps for Apple TV
IPTV Apps are a modern addition that turns your Television into a smart TV. So, let's tell you about the best IPTV Apps for apple TV are as follows:
How about beginning the list with a popular streaming app for Apple TV? The first app on your list is IPTVX, a recent sensation among Apple TV users. It's one of the best IPTV services where you can stream content directly on your device.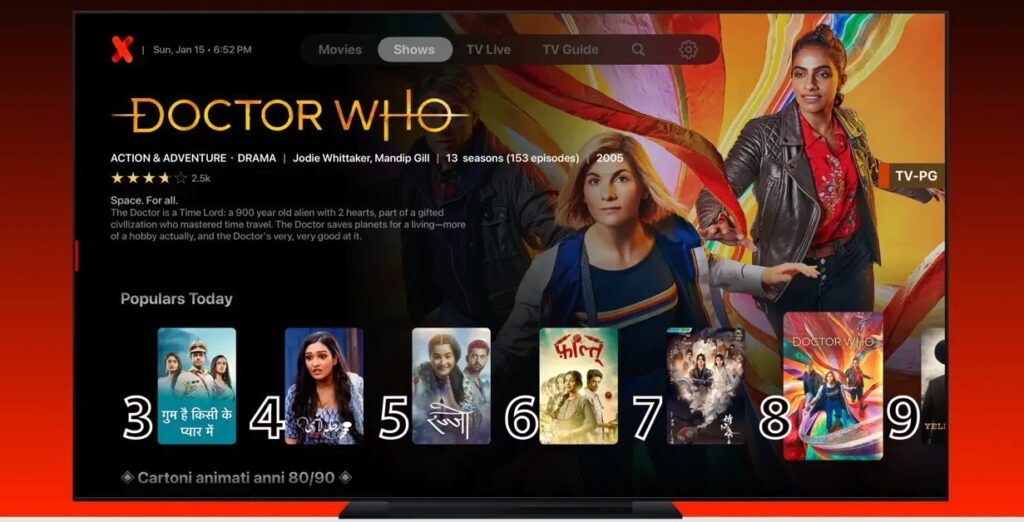 Also, it is equipped with all advanced features like sections for 'recently added' to watch the latest content. Additionally, there is 'continue watching' to resume from where you left off with more.
If you are unsure what to expect in a movie, it has an overview section with all the details to decide whether you want to watch it.
If you think it would be challenging to understand tha app at first, it has a brilliant solution. The layout of IPTVX is similar to Netflix, so if you have used the latter, you can easily understand this app. It's so good that many consider it a competitor for iPlay TV.
---
The next IPTV app on our List is IPTV Player, where you can cast any video to your Apple TV screen. The casting can be done through AirPlay or Chromecast. You can quickly load local and remote m3u, xspf, jspf playlists on the Internet.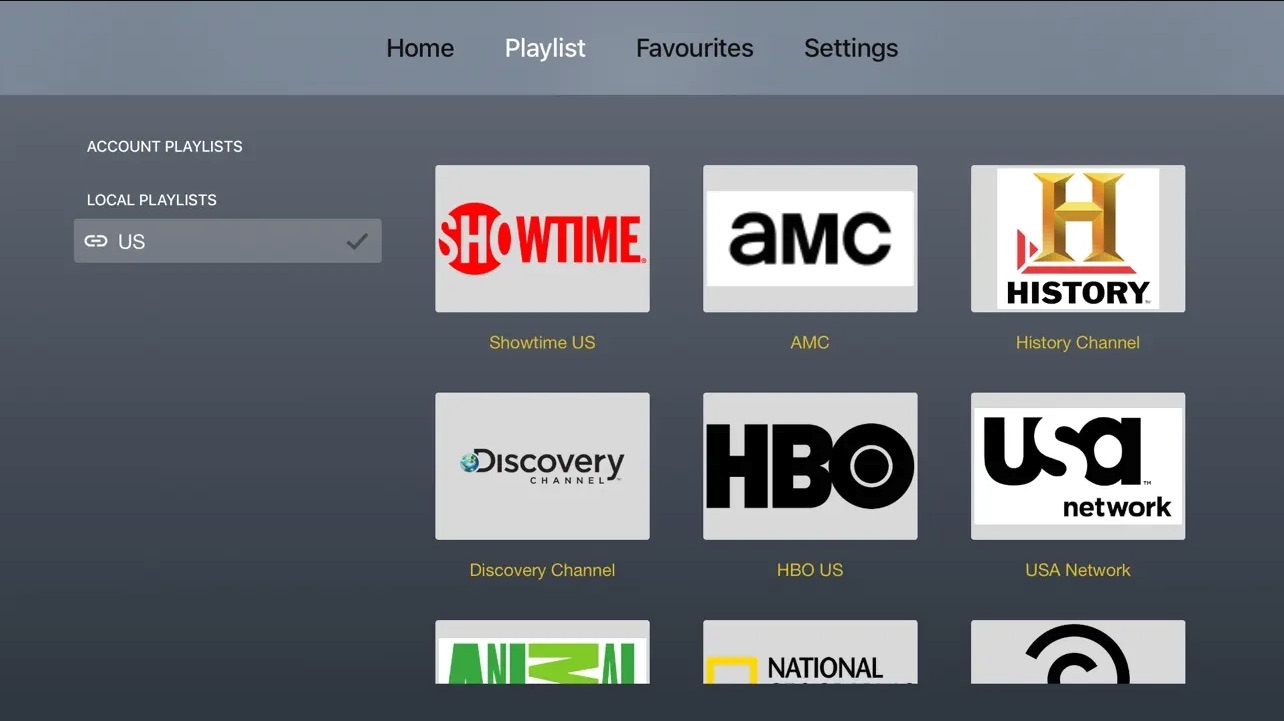 If you are particular about watching a high-quality video, then the IPTV player is the perfect destination where you won't need an external player.
You might often be confused about where to watch a particular channel. This app has an exclusive feature where you can scan, load, and preview channels in the playlist.
Consequently, you know what to expect. You can create, edit and share your watch playlist with friends and enjoy your favorite films. Moreover, that same list can sync with other devices too.
If you are a parent who wants to prevent your child from accessing certain content, there is a Parental lock to do so.
---
Do you want to bring all your multimedia content on a single device? If yes, rIPTV can get all your content in one single application. IPTV has made on-demand TV and streaming popular, where you can watch whatever you want without waiting for it.
So, you can get the best experience on rIPTV with everything in one place. If you are unsure whether you should watch a show, you will get its details, pictures, Ratings, and trailers to decide.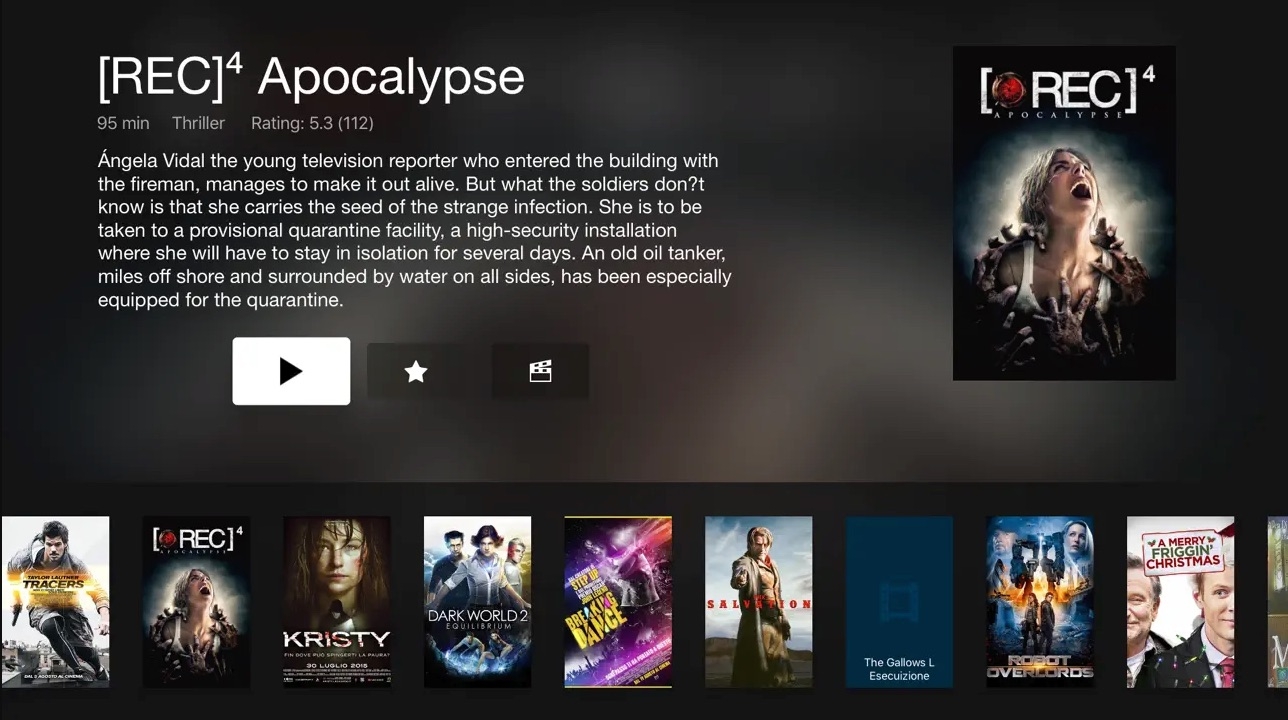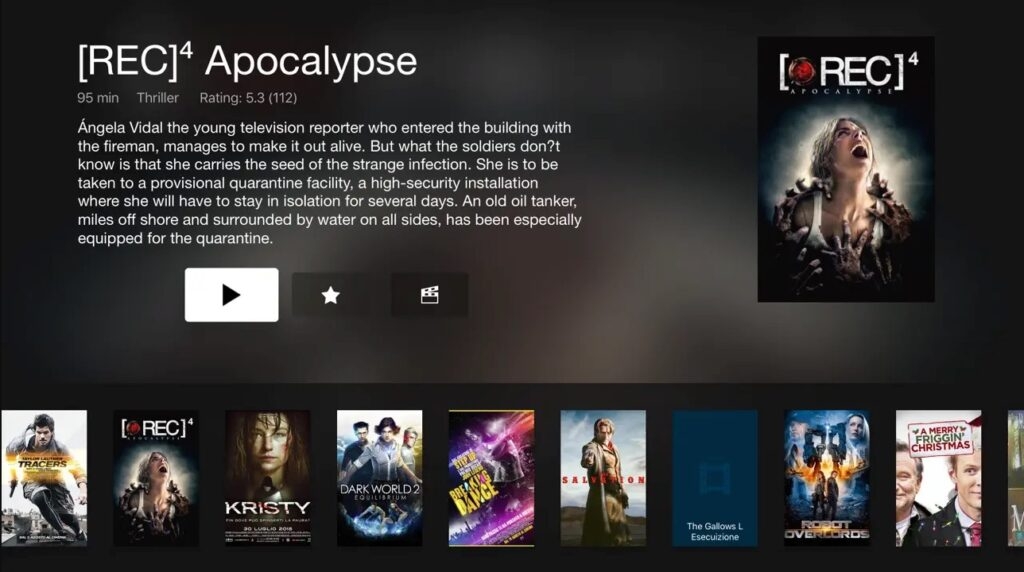 Also, rIPTV is the one-stop to watch sports, films, live news, cartoons, and music on all Apple devices without worrying about resolutions.
Despite having this wide range of content, it has an easy-to-use interface that any beginner can understand.
Furthermore, you get a valuable guide to finding your favorite channels without having to search for them among countless others. As you can see in its image, there are proper movie posters to choose from and decide on.
You can upload and refresh your playlists rather than loading them again to access them. At the same time, there is an option to play and pause Live TV as per your preference.
If your device supports 3D viewing, you can watch 3D shows and use special functions. Interestingly, there is a REMEMBER feature where you can resume watching your favorite shows from where you left off.
---
The last app on our List is Flex IPTV, one of the best apps for Apple TV. You can watch both Live and nonlive shows.
Also, you can easily switch between various channels without searching and waiting for them. Like other apps in the list, it has parental control with Touch ID and pin and supports XMLTV EPG.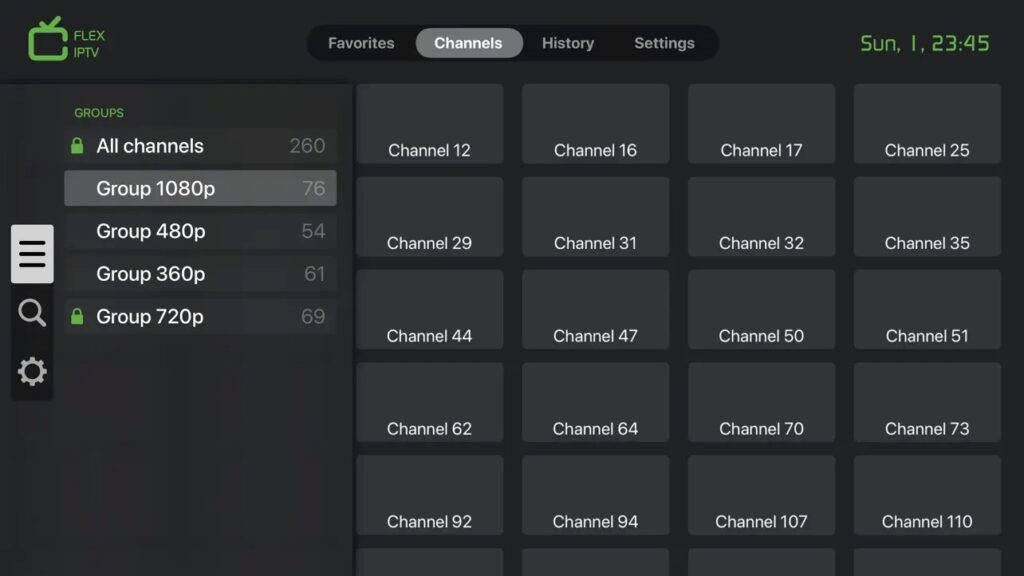 There is an option to set and add favorites and make playlists. The next time you want to watch content, you can switch between your favorite channels rather than search from many channels.
In contrast to many other apps, it has a better player where you get subtitles, a streaming option in different formats, and a video equalizer.
If you want a channel and forget its name, you can search for it from the history of watched channels available in the app.
---
The Conclusion
We have reached the end of this article, so we hope you will know about the Best IPTV apps to use on your Apple TV, which are
IPTVX (Netflix-like layout)',
IPTV player (Easily make and share playlists),
rIPTV (all media in one place),
Flex IPTV (watch both live and non-live shows).
IPTV has revolutionized how we used to Watch TV, where TV Operators used to control our viewing experience. But, now you have its control under your fingers.
So, get rid of those old methods and turn your Apple devices into smart devices by using these fantastic apps with multiple features.
Also, you can personalize your watching experience per your preferences, making things more effortless than ever.
Leave a Comment