Highlights
When you have a reasonable amount of time, you often spend it doing miscellaneous tasks but end up using your smartphone. 

Besides watching reels and using YouTube, finding another app that helps you spend your leisure time isn't easy. 

Using the same apps repeatedly becomes boring, and here's where we have mentioned the various time-killing apps.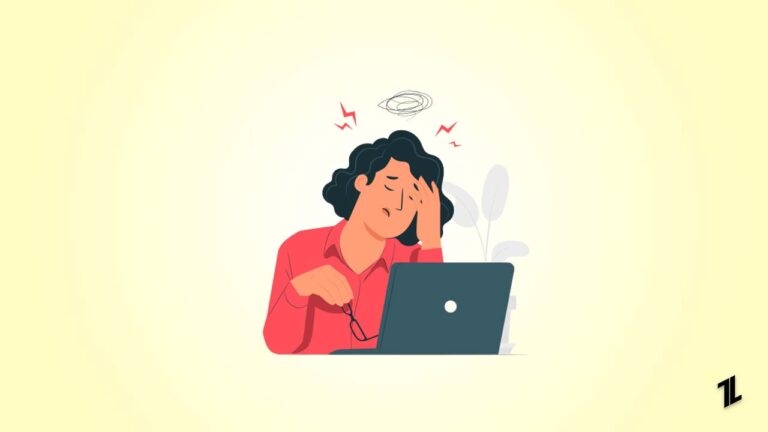 TechLatest is supported by readers. We may earn a commission for purchases using our links. Learn more.
Every day we have tons of tasks that can be daunting. But, it can be more tedious and irritating when we need something to do. We are unable to decide how we should spend that time. We often take our phones in our hands to pass the time, but we don't know how to do so.
To deal with such a boring time, there are a lot of different kinds of apps on the App Store and PlayStore that will keep you engrossed in passing your time.
They have a simple interface that makes it suitable for beginners, so you don't have to learn how to use it first. Thus, these apps are helpful in many situations when you are in a waiting room, or your taxi is stuck in traffic for hours. 
If you are still determining which apps to use to pass your time, you are at the right place. This article will tell you about the top 8 Time Killing Apps (Android and iOS) to kill your boredom in 2023.
Let's begin.
8 Best Time-Killing Apps
There are several kinds of Time Killing Apps like games, meme makers, photo editors, quiz games, and chatting apps. So, we have listed the best eight ones based on their reviews and features that are as follows:
1. Flow Free
How about a simple and exciting game to kill your time?
The first app on our list is Free Flow, a simple and exciting game. When you have nothing else to do, you can play this addictive puzzle game with easy gameplay. So, it's a suitable game for beginners.
In the game, you must connect the matching colors with a pipe. It will make a flow, and the game continues. The game has colorful and exciting graphics, where you can pair all the colors.
It would be best to cover the entire board to solve every puzzle. However, you need to make sure that if any pipe crosses or overlaps, then the pipes will break  
Free Flow is a completely free game that has hundreds of levels. You can also race against the clock in time Trial mode. The gameplay ranges from simple to complex and competitive modes. Thus, this game relaxes your mind.
Two thousand five hundred free puzzles won't make you bored. Also, it has fun sound effects that make the game exciting and intrusive.
---
2. Bottle Flip 3D
Have you ever tried flipping a bottle for fun?
If yes, you must try playing Bottle Flip 3D, a simple yet challenging game. As its name suggests, you have to flip the bottle in the game with a single button. Plus, you must make the bottle jump from one object to another and reach the final platform.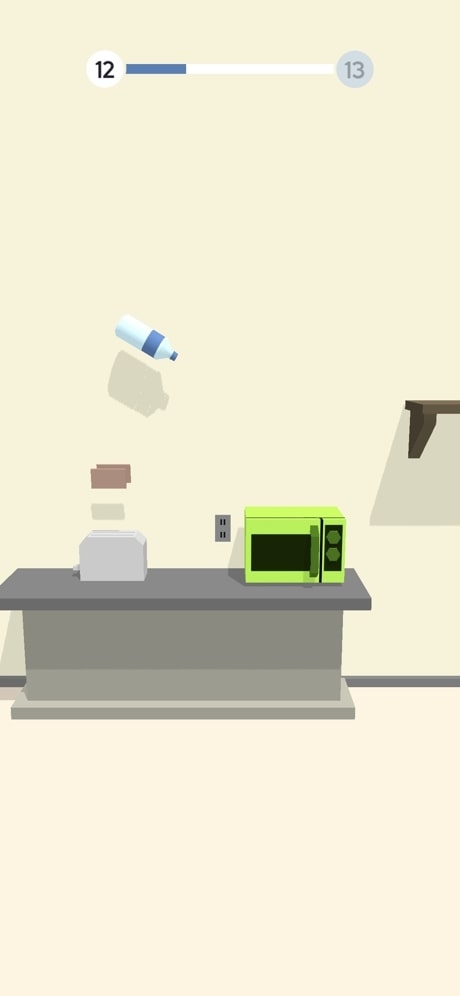 You aim to make those water bottles stand Straight over objects and adapt to new challenges. It is a different and viral pastime game that tests your skills. Also, if you practice flipping bottles in real life, this game can help you practice and apply that skill when you are ready.
So, keep flipping bottles until time makes them correctly land. It has colorful and sophisticated graphics with simple gameplay suitable for beginners. Some levels can be tricky, but this game can be an excellent alternative to pass the time. 
---
3. 2048
How about playing an ad-free game?
The next game on our list is 2048. It is an easy and fun game without ads. If you don't love numbers, this game, 2048, will still fascinate you.
It has an alternative 4×4 grid that can be played using the arrows or W, A, S, and D keys. Each time you press a key, all the tiles will move. These tiles with the same value bump into one another and get merged. You aim to add tiles with the same number to reach 2048.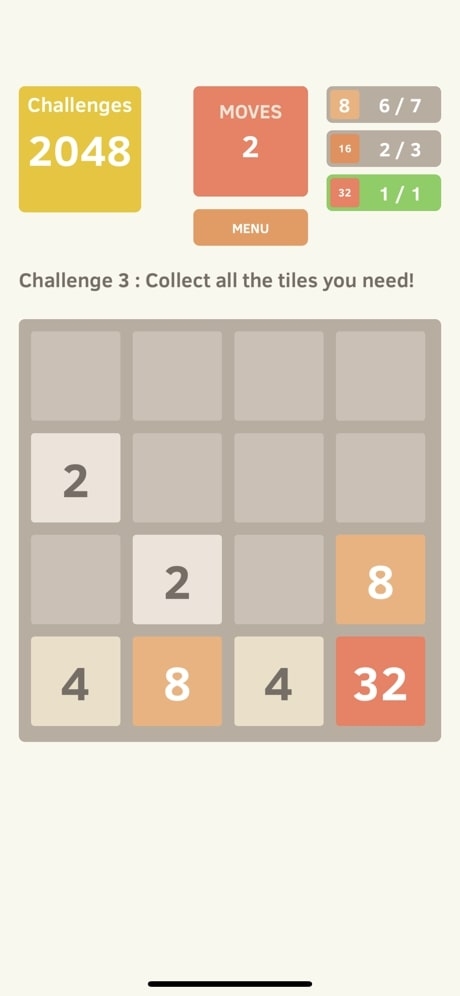 You can make optimal strategies to play, and there is always a chance to score higher. To master the game, you have to finish it with a smaller score. It means that you have to win using fewer moves.
The game is compatible with Android and iOS mobiles and desktops. In addition, it is compatible with playing on different devices like iPhones, iPad, or any other smartphone. The game has an elegant and straightforward interface. 
---
4. Random Chat (with Strangers) 
How about chatting with strangers to pass the time?
Sometimes when we get bored and have nothing to do, we often feel like talking to someone. But, there is a constant fear of judgment when talking with friends or family.
To avoid such a situation, you can download Random Chat (with strangers) app and have conversations with strangers without having to log into the app. The experience of chatting with strangers can be an excellent way to vent your thoughts and pass your time. 
It will enable you to chat with hundreds of people from different countries worldwide. As its name suggests, the app keeps the users wholly anonymous and does not store any data of chats and profiles.
It has been made with the concept of Anonymous chatting with various features that keep you engaged with other strangers. 
If you want to try dating, this app can help you date strangers. Later, when you want to know more about the stranger, you can connect with them on Instagram, Facebook, or Whatsapp.
As we mentioned, you don't have to register or log in; you can make a username and password to begin chatting. The developers are soon planning to add a group chat feature. Random Chat with Strangers has an attractive user interface and a smooth app design. 
Download Now: Android
---
5. Meme Generator Meme Maker 
How about creating a funny meme using your creativity?
We all love to view funny and relatable memes on social media sites. So, why pass your time by making an amusing meme on the Meme Generator Meme Maker app? It enables you to make memes and share them without a watermark.
It has a good collection of popular meme templates that are added and updated daily, which will keep you from running out of ideas. You can see the text as you write in real time for proper meme-making.
Plus, you can move text around for free and adjust text size, color, outline color, and outline width to design your memes. 
You can choose from more than 60 different font styles and add new text or clone the existing text. Also, you get to choose from 1900+ funny memes templates.
In addition, you can crop, mirror or rotate images. With these editing features, you can turn any photo into a modern meme with a single click.
If you don't want to use the templates, you can use any picture from your device or add photos directly from the camera.
Moreover, you can create and edit your own stickers either from built-in meme templates or from custom images you choose. 
The app has extensive stickers, like the popular thug life sticker, emojis, memes, and custom options. You can include meme templates to your favorite template list for easy access. So, overall you can make memes freely and add photo effects without a watermark. 
Download Now: Android | iOS
---
6. Perfect365 Makeup Photo Editor 
How to edit your Photos and Videos with Beauty Filters when you have nothing else to do?
The Perfect 365 Makeup Photo Editor app instantly helps you try new makeup looks and filters on your existing pictures. It is an all-in-one face & photo editor to retouch photos & videos.
You can try these things on the app if you want to see how bold red lipsticks for a dark eye makeup look on your face. 
It will help you try different kinds of makeup looks, like red carpet makeup looks or fashion week styles; using this beauty camera & makeup editor app will make you the envy of all your friends. So, you can try out 100s of new styles made by professional makeup artists.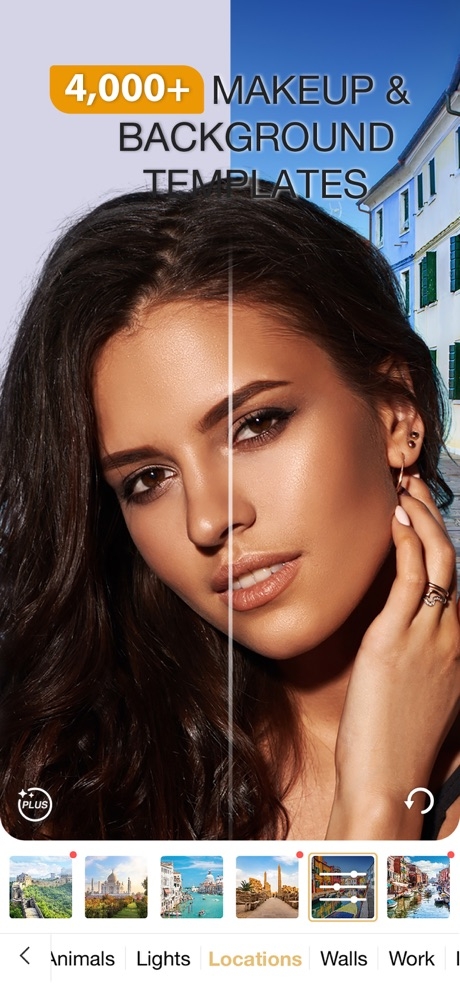 This app has hundreds of filters for pictures and videos to retouch photos and make your selfies unique.
You can try all the latest makeup trends and effects, edit photos with makeup filters, remove blemishes, and surprise your friends. It has a unique beauty camera that will help to take great selfies. 
Perfect 365 Makeup Photo editor helps you customize your makeup, whiten your teeth, brighten your skin, and improve your pictures to make them ideal for sharing on social media. You can easily download the images without any watermarks.
---
7. Toilet Time- Fun Mini Games
Are you a fan of playing fun mini-games?
If yes, you must download and try toilet time to play fun Mini Games. As its name suggests, the makers of this game developed it to help you kill boredom during toilet Time. If you are someone who spends too much time in bathrooms, this game can help you pass the time.
It has different games like Don't Drip the Soap, where you can avoid spilling the soap on the bathroom floor. Although it may sound easy, it is a  challenging game. 
Another game is squishing the files where you need all the flies in another person's bathroom. It sounds disgusting, but this is a game on this app.
Next is the popular diaper throw game, a unique game you may ever encounter. It would help if you tapped on the screen to throw the dirty diapers inside the trash bin filled with WC paper. 
One of the most challenging bathroom games in the app is a cleaning bathroom game. In this game, you must clean all the restroom dirt and mess. 
Also, there are other mini-games like Trim The Beard, Something in My Teeth, The Wrong Tile, Crowded WC, Finish It, Erasing, Cockroach, Vacant, Temperature, Accident, and many others.
---
8. Quiz Up
Are You a quiz enthusiast looking to pass your time?
If so, then what can be better than a quiz game? Quiz Up is an online test maker game with multiple choice tests where you compete with yourself and invite your friends by sharing a code, to intensify the competition.
So, you can have fun by enjoying this brand-new quiz game experience with its easy and stylish design.
Plus, you get to choose your opponent and begin the Contest. Apart from the daily quests, there are weekly competitions with rewards where you can challenge other competitors in this quiz.
For the quiz, there are topics like the general culture category in the "Competition Area" section and 100 different sections for now.
Also, there are guess word quizzes with a high level of difficulty. Similarly,  there is a fun Guess the Word Module, where you can guess by mixing the letters in the answers to the questions.
Download Now: Android
---
Summing Up – Best Time Killing Apps
Now, you know which time-killing apps are your rescue in leisure time. These different games, chatting apps, meme generators, and photo editing apps are fun and exciting and won't let you get irritated the next time you want someone.
You can choose the right time Killing app based on your needs. If you want to play a game, you can use a free flow or bottle Flip. Similarly, if you feel like talking to someone, random Chat with strangers is your choice.
Download these time Killing Apps to kill boredom, and if you use any other app to pass your time, let us know in the comments section below.
Further Reading:
Leave a Comment