Highlights
Do you worry about how Google might be tracking your online activities? 

Google services are used by almost everyone to some extent, whether it's the search engine or cloud storage, or YouTube. For every service you use, Google keeps a history of your activities.

So, if you want to access or use the Google My Activity feature, this guide will help you.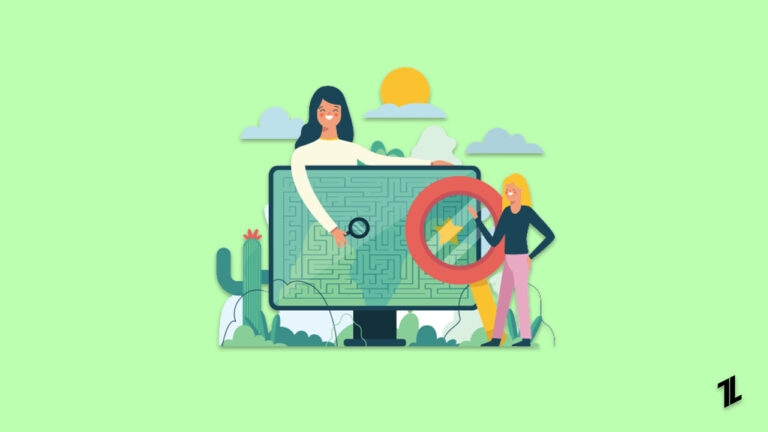 TechLatest is supported by readers. We may earn a commission for purchases using our links. Learn more.
Nowadays, Google and other entities track our online activities, which is well-known in the digital age. Using the websites we visit, searches we make, and videos we watch, Google collects vast information about how we behave online.
By using this data, companies can personalize their experience, display targeted ads, and improve the quality of their services.
This has many benefits, but the amount of personal information collected may worry some people. Thankfully, Google has a "My Activity" feature that can help. What is Google's "My Activity" feature? And how can you use it to manage your online footprint? We'll take a closer look at this article.
What is Google My Activity?
Users can access and manage their shared Google activity data via the "My Activity" feature on Google's website. Data such as search queries, websites visited, videos watched, and location data are included in this category.
It is possible for users to view their historical Activity, delete it, and decide what information Google collects going forward through My Activity.
---
Why Use Google My Activity?
I think there are several good reasons why you should use Google My Activity feature:
Understand What Data Google Collects About You – When you use My Activity, you can find out what data it collects about you and how it uses it.
Manage Your Online Footprint – Using My Activity, you can delete specific activities, pause tracks, or delete your entire history of online activities.
Control the Ads You See – You can adjust your ad personalization settings through My Activity to control the ads you see.
Improve the Quality of Google's Services – Google uses data collected about your online behavior to improve its services and provide users with a better experience.
---
Here's how to use Google My Activity feature
Google's My Activity is straightforward to use and access. Here's a step-by-step guide:
Step 1: Go to My Activity
Visit myactivity.google.com to access My Activity. You'll be prompted to sign in if you're not already signed in.
---
Step 2: View Your Activity
Once logged in, you'll see the My Activity page, which allows you to access your activity history. Default behavior organizes your activity history chronologically and displays it in a timeline.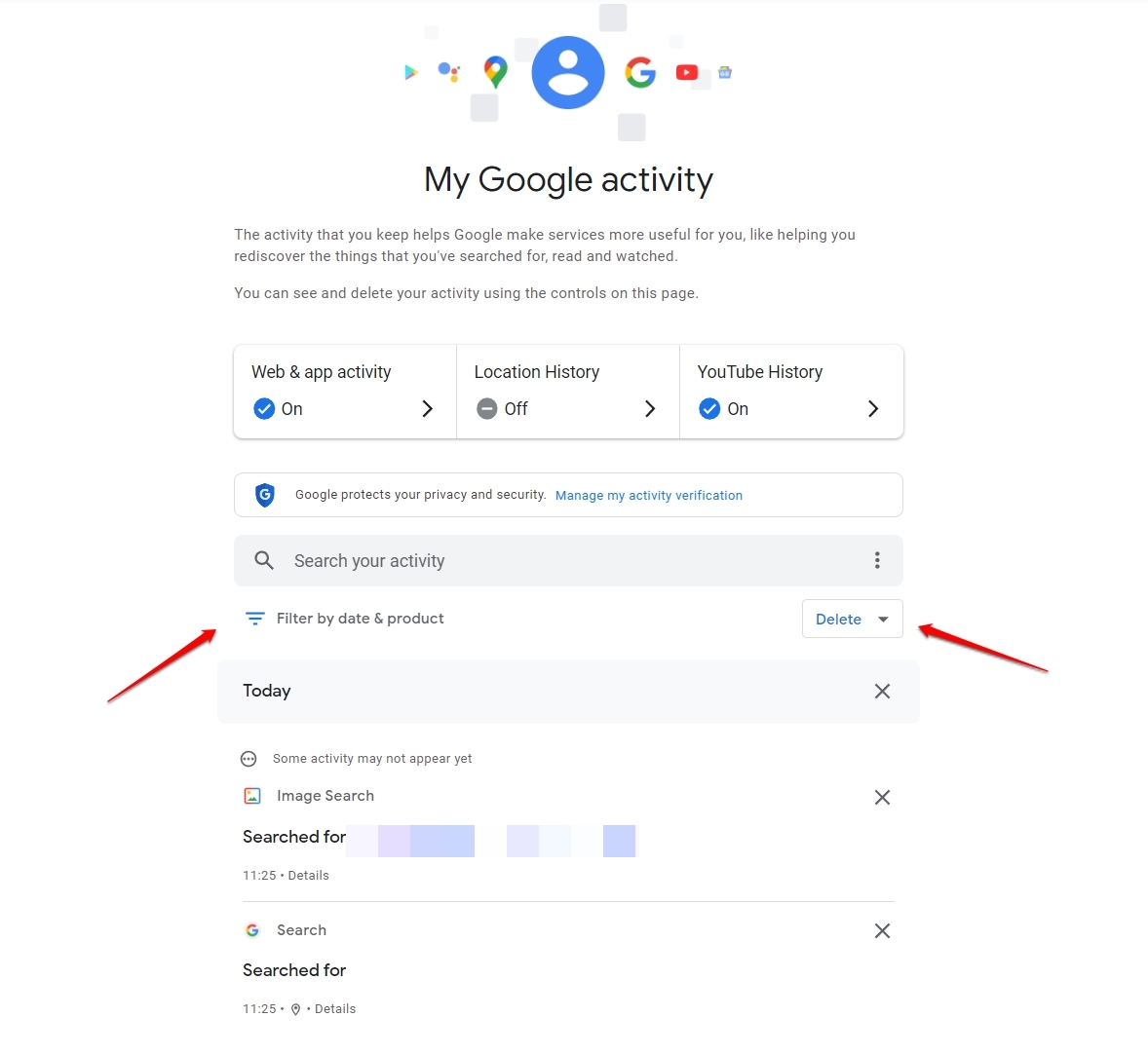 ---
Step 3: Filter Your Activity
You can narrow down your history of activities using the filters on the left-hand side of the page. Filtering your Activity by date, Google service, and type is possible. You can only filter your Activity to display your YouTube search history from the past week.
---
Step 4: Delete an Activity
When you want to delete an activity, click on the three dots next to the Activity and click "Delete." You can also remove multiple activities by selecting the checkbox next to each Activity and clicking "Delete."
---
Step 5: Pause or Delete Your Activity History
To pause or delete all your activity history, click on the three lines at the top right of the page and select "Activity controls." Several options are available here, including paused activity tracking, deleting your activity history from a specific date range, or deleting your entire activity history.
Here are the steps you are required to follow to adjust your ad personalization settings:
On the My Activity page, click the three lines.
Click on "Activity controls."
Click "Manage activity" under "Web & App Activity," "Location History," "YouTube History, " or "Personalised ads."
.
Depending on your online behavior, Google has identified the following relevant topics. To learn more about each topic, click on it and adjust your ad settings accordingly.
You can also completely turn off any activity data in the top right corner.
Your ad personalization settings can determine the type of ads you see across Google's services and on the web. By doing this, you will be able to avoid seeing irrelevant or repetitive ads online, improving your overall online experience.
---
How to delete the individual items in my Activity
Here are the steps you have to follow in order to delete a specific item in Google My Activity:
If you haven't already, sign in to your Google account at myactivity.google.com.
Look through your activity timeline for the item you wish to delete.
To delete an item, click the three lines icon next to it.
From the drop-down menu, select "Delete."
If you delete the item, you will be asked to confirm your decision. Click "Delete" to confirm.
In the activity log, the item will be removed.
Repeat these steps to delete another item from your Google My Activity account. You cannot recover deleted items after they have been permanently deleted. It may take a few minutes for your activities log to reflect a deletion, and it will permanently disappear from your activity log.
It is also possible to select multiple items and delete them simultaneously. Click the "Delete" button at the top of the page and then check the box next to each item you want to delete. Once the selected items are deleted, they will all be gone.
Google no longer has access to the data you delete from your Google My Activity account if you delete items. It is possible that Google will keep some data for an indefinite period of time due to legal or other reasons.
You can protect your privacy by deleting your activity history and prevent Google from utilizing the information to personalize your ads or improve their services.
---
How to Password Protect your Google My Activity Search History
Here are the steps you have to follow to protect your Google My Activity web activity, location history, and YouTube history:
Log in to your Google account from any device.
Go to My Activity.
Select 'Manage my activity verification.'
Choose 'Require extra verification.'
Once you log into your Google account, you will be asked to reenter your Google password whenever you view your Google Activity.
---
Conclusion
Users can control their online footprint and manage their data using the Google My Activity feature. In My Activity, you can control what information is collected by Google going forward, view and delete your activity history, and adjust how your ads are personalized.
Whether you want to protect your privacy or customize your online experience, my Activity can help you get what you want. Check out My Activity the next time you use a Google service so that you can manage your online presence.
Further Reading:
Leave a Comment