Highlights
Windows 12: A leak unveils a new interface and improved performance.
Microsoft has yet to confirm Windows 12, but rumors suggest a late 2023 or earlier 2024 launch.
Windows 12 is expected to require modern hardware, including a processor with at least 2 cores and 4 GB of RAM.
TechLatest is supported by readers. We may earn a commission for purchases using our links. Learn more.
Windows 12, the highly anticipated successor to Windows 11, has been making waves in the tech world with rumors and leaks about its features and specifications.
As Microsoft prepares to unveil the latest version of its flagship operating system, the excitement among tech enthusiasts is at an all-time high.
In this article, we will delve into everything there is to know about Windows 12, including the leaked features, speculated launch date, and system requirements.
Whether you're a die-hard Windows fan or simply curious about the latest developments in the tech industry, this comprehensive guide has got you covered.
Windows 12: Leaks and Features
Microsoft has not yet made plans for Windows 12 public as of the time of this writing. Windows 11 is the most recent version of the Windows operating system and was made available in October 2021.
We may look at technological trends and features that consumers have requested in earlier iterations of Windows, though, if we were to make assumptions about what functions would be included in a hypothetical Windows 12.
The user interface is one potential area for development in a future version of the Windows operating system.
Windows 11 introduces a brand-new visual aesthetic known as "Windows 11 design," which prioritizes touch-based interactions and has rounded edges and transparency. This design language may be improved upon in Windows 12 by adding to it.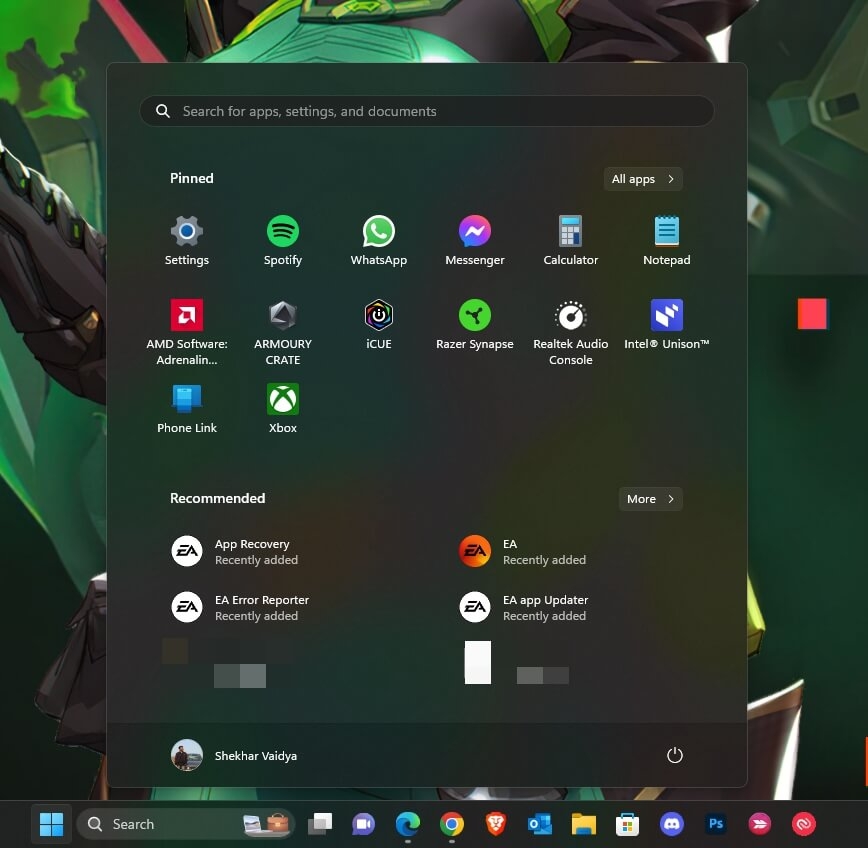 Performance is another aspect that may benefit from enhancement. Windows 11 has been optimized to work better on contemporary technology, such as laptops with numerous displays.
Even further speed improvements, such as quicker startup times, more fluid multitasking, and longer laptop battery life, may be anticipated if Windows 12 were to be introduced.
Windows 12 may provide new gaming, virtual and augmented reality, and artificial intelligence technologies in addition to improvements to current software like Microsoft Office.
Microsoft has been making significant investments in these fields, so it's feasible that a new version of the Windows operating system may creatively apply these technologies.
A more adaptable and configurable Start menu is one feature that many users have asked for. New in Windows 11 is a centered Start menu that shows pinned programs, recently accessed files, and suggested web content.
The lack of personalization possibilities in this design, however, has drawn criticism from certain users.
By giving users the option to select from various Start menu layouts or design their own, a future version of the Windows operating system may take into account this customer feedback.
Finally, we could anticipate that Windows 12 would offer a closer interaction with cloud services like Microsoft Teams and OneDrive.
It's crucial for operating systems to offer simple access to cloud-based tools and data as more people work remotely and communicate online.
It's crucial to note that all of these features are hypothetical and that Microsoft has not yet made any formal announcements regarding Windows 12.
However, here are some areas where we could see improvements in a later edition of Windows depending on technological developments and customer feedback.
---
Windows 12 Release Date
Microsoft is now getting ready to release Windows 12, which will be packed with features that you may download to your PC after the release date.
The majority of PCs now run Windows 11; however, when Windows 12 is made available, anybody may download it from Microsoft's official website.
Currently, some PCs have the Pre Installment of Windows 12. However, Windows 12 updates will be available online after the official launch date, and a beta version of Windows 12 will be available later in 2023 or earlier than 2024. According to XDA Developers must then wait for any official confirmations.
---
Windows 12 System Requirements
Since there aren't any official announcements, it is expected to have these minimum system requirements based on Windows 11's requirements. But according to my expectation and GizChina, here are the expected system requirements for Windows 12.
Processor: A 64-bit processor compatible with Windows 12 must have a clock speed of at least 1 gigahertz (GHz) or higher. Additionally, the processor must be a suitable 64-bit system on a chip (SoC) with two or more cores at least.
RAM: Your device has to have 4 gigabytes (GB) or more of RAM. Microsoft advises 8 GB or more for optimum performance, nevertheless.
Storage: Windows 12 may demand a minimum of 64 GB of space. However, for improved performance, Microsoft advises a minimum of 128 GB.
Graphics card: As per Windows 11's system requirements, your device must have an integrated GPU or graphics card that is DirectX 12 compliant and has a WDDM 2.0 driver.
Therefore, your device must have a graphics card that, at the very least, supports DirectX 12, the most recent iteration of Microsoft's graphics engine. The graphics card also has to support Windows Display Driver Model (WDDM) 2.0 or above.
Display: Your device's screen must have a resolution of 1280 x 720 pixels or greater, or at least 720p. A display with a diagonal screen size of at least 9 inches is also required for your device.
Additionally, your device must have UEFI firmware that supports Secure Boot. Your device must also have TPM 2.0, a security technology that aids in shielding your device from harmful software.
In summary, your device must fulfill certain system requirements for Windows 12 in order to run the operating system.
Your device might not be able to run Windows 12 or might have performance difficulties if it does not fulfill these criteria. You should review your device's requirements before installing Windows 12 on it.
---
Some Common FAQs about Windows 12
Is Windows 12 actually on the way?

Microsoft has not yet made any formal announcements regarding the launch of Windows 12. It's feasible that Microsoft will release a new version of Windows in place of Windows 12 instead.

Will the upgrade to Windows 12 be free?

If Windows 12 is published, it is unclear if it will be a free upgrade for current Windows users. Microsoft has not disclosed the cost of this edition of Windows or the availability of upgrade options.

Will my PC work with Windows 12?

If Windows 12 is published, it is unclear what the system requirements will be. Windows 12 will most likely have comparable hardware specifications as Windows 11, which demands a current 64-bit processor, at least 4 GB of RAM, and a graphics card that is DirectX 12 compliant.

Should I wait to upgrade my PC till Windows 12 is released?

It is usually a good idea to examine the system requirements of the operating system you wish to install if you are intending to update your computer. It is impossible to determine if it will be worthwhile to wait for Windows 12 because there is no official information available.
---
Wrapping it All – Windows 12
Microsoft has not formally declared the debut of a new operating system with the name Windows 12, despite the existence of speculations and leaks about it.
Users may anticipate new upgrades and features in the next versions of Windows since it is apparent that Microsoft is always trying to improve its operating systems.
Whatever the name, each new version of Windows is likely to include upgraded features and specifications. Microsoft will need to change with the times and give users the resources they require to be effective and efficient as technology advances.
Any new version of Windows will ultimately succeed or fail based on how well it can accommodate user demands and expectations.
Although there is a lot of conjecture regarding what Microsoft's operating systems will look like in the future, only time will tell what the next version of Windows will look like and what features it will have.
Further Reading:
Leave a Comment