Highlights
Rooting lets you access several advanced features that Android doesn't support; otherwise.
While MagiskHide, which lets you hide Root from apps, has retired, we have Zygisk in the picture.
The latest version has several benefits, and downloading it is simpler; without TWRP, we have also mentioned the usage guide.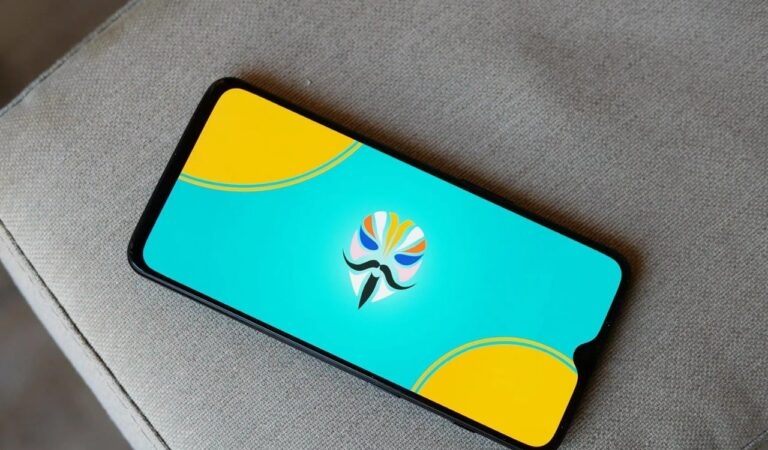 TechLatest is supported by readers. We may earn a commission for purchases using our links. Learn more.
Using an Android that doesn't support the latest features is quite annoying. Especially if you are a developer who always wants to try out the newest features, you cannot survive without a Canary build on Android.
Earlier, when Magisk made it simple by letting you root without a computer, it didn't support Android v12.0.
Here's where Zygisk stands apart by extending support to them.
Further, several apps and services don't work with a rooted device! MagiskHide successfully hid the root status from other apps but sometimes lagged; here, too, Zygisk is supportive.
If you're searching for what is Zygisk how to download, install, and use it, then we have covered you all with it!
What is Zygisk?
To quote specifically, Zygisk is Magisk in Zygote. It is the first process that an Android initiates after booting. You can think of it as PID 1, the first process on Linux-based OS.
Zygisk always begins first, be it a usual device, a rooted one, or a custom ROM. Magisk is a utility installed via TWRP often that lets you root Android without any PC.
Further, you can use it to hide the root status from other apps. Additionally, it also helps you schedule processes on Android. You would have heard of Magisk 24 or similar.
However, since the latest update, Magisk's latest version has been reformed to Zygisk. The latest version is essential as it advances the functionality of Magisk and has extended support for Android v12.0.
So, MagiskHide is now unavailable with any official version as it has retired. It has introduced robust Magisk and Xposed Modules. 
---
Things to Do Before Installing Zygisk
Zygisk serves various functionalities like rooting devices without a PC and hiding root from other apps. However, before you proceed to its installation, you should check certain perquisites for your Android!
Your Android should be fully charged or charged to an adequate level, and connect a charger
The installation process has a higher risk of data loss; therefore, backup your phone to a Cloud Drive or a hard disk.
Turn on USB Debugging on your phone. To do so: 

Go to Settings.
Search for Developer Options in it, as it's hidden by default (if not found, go to About Phone and tap 7 times on Build Number).
Enable USB Debugging.
Enabling USB Debugging is not at the pace of a button; the process differs for every OEM, like tapping 7 or 8 times. Search for the instructions on the manufacturer's website. 
---
How to Download Zygisk on Android?
Zygisk is the latest version of Magisk(v24 and newer) with advanced features equipped in it. Therefore, download the Magisk version by clicking on the link here as a prerequisite. Further, to install it, use Magisk Manager. 
---
How to Use Zygisk To Hide Root From Other Apps?
As a rule of thumb and for security reasons, many app developers fear security breaches and other similar concerns. Therefore, they don't let the app run on a rooted device. Here's where Magisk helped, whose latest version is now Zygisk. You can use it to hide root from other apps more effectively than Magisk after you have installed it.
Tap the gear-shaped Settings icon on the top-right.
Scroll down to toggle on  Zygisk Beta and Enforce Denylist.
It will display a list of apps; click the Google Play Service checkbox to enable it.
Enable all the apps and processes listed below it.
By doing so, you have successfully hidden the root status from all your apps. 
---
How to Fix Zygisk Not Hiding Root from Certain Apps?
Though Zygisk is significantly more effective and advanced than Magisk, it is a recent build; some apps don't work it. The support will be soon added in later updates. Until then, you would have to use MagiskHide, which applies only if you use Magisk v23 or a previous one. 
---
How to Root Android with Zygisk?
Magisk rose to fame since it let users root their Android without having access to a PC. Being the later version of Magisk, Zygisk also provides the functionality.
Open Zygisk on Android and ensure you have internet connectivity.
Grant all the permissions that Zygisk requires.
Select the Root Device option.
Doing so, Zygisk would start rooting your Android. During this, it will restart your device several times. Further, after completing the process, your Android will be automatically rooted. Thus, you can access your device without limitations and unleash all the advanced features. 
---
Frequently Asked Questions
What's a Zygisk?
Zygisk is an advanced version of MagiskHide that lets developers execute directly in the Android app process even before the device runs the process.
Does RIRU work with Zygisk?
No, RIRU and Zygisk both run in Zygote, the first process that runs when Android boots; they can't work together since both target Zygote.
Is King Root Safe?
King Root has a higher probability of malware.
---
Conclusion
When you are a tech enthusiast or someone looking to unleash the most of your Android device, then rooting helps! However, you would not always have a PC handy; here's where Magisk helped.
Updating to its latest version is always essential; therefore, Magisk retired, and Zygisk is its latest version. Fortunately, if you couldn't use Magisk because of Android v12, Zygisk is for you.
While sometimes Magisk couldn't hide root from apps efficiently, here, too, Zygisk is the rescue. Since its Magisk is Zygote, you can decide the priority of processes that should run on your Android.
Further Reading:
Leave a Comment