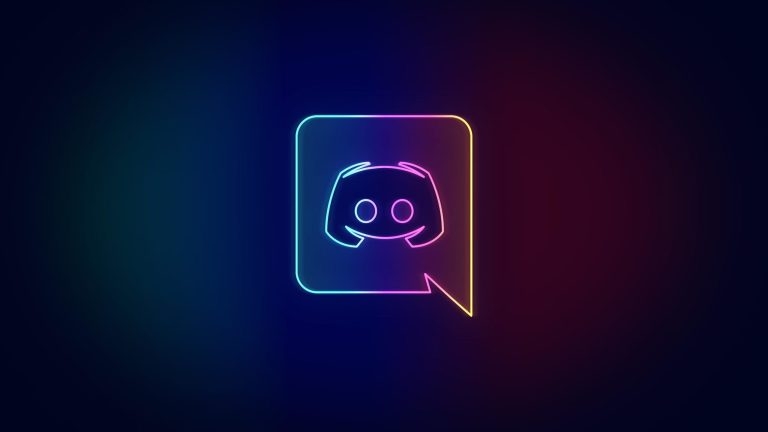 TechLatest is supported by readers. We may earn a commission for purchases using our links. Learn more.
If you're looking for ways to make Discord even more useful and fun, you should check out plugins! BetterDiscord makes it easy to install popular plugins that add extra functionality. In this article, we'll share some of the most popular plugins used by thousands of people on Discord. 
With the help of BetterDiscord, you can use the add-ons that are not available on the original Discord.
Before discussing the BetterDiscord plugins list, let us know what a Discord plugin is.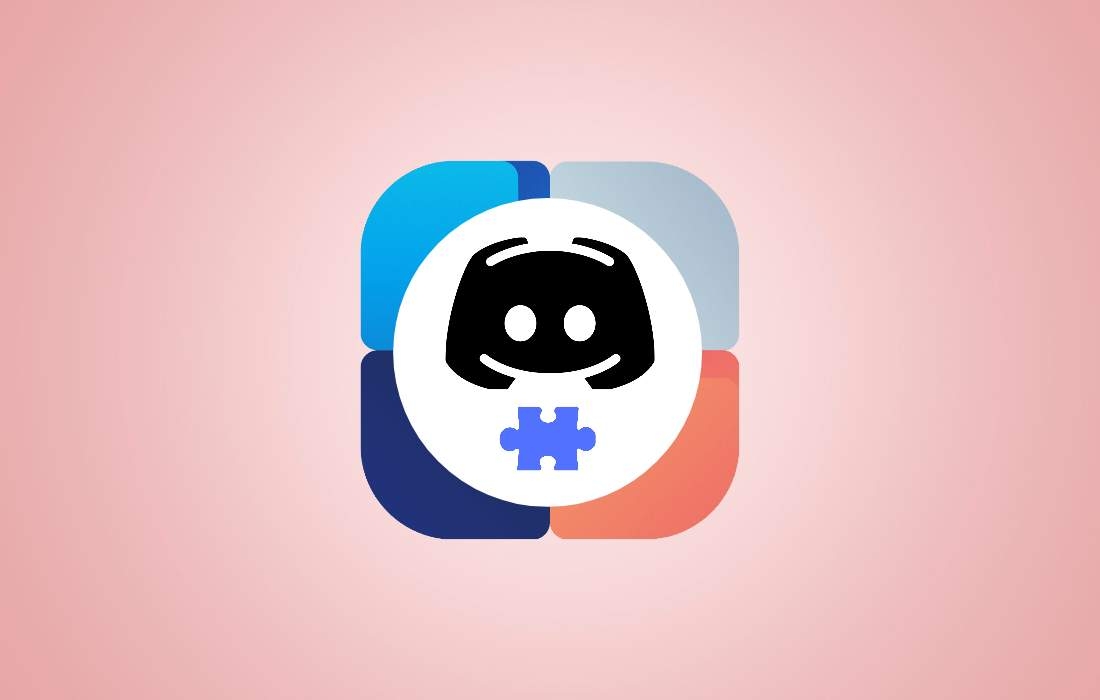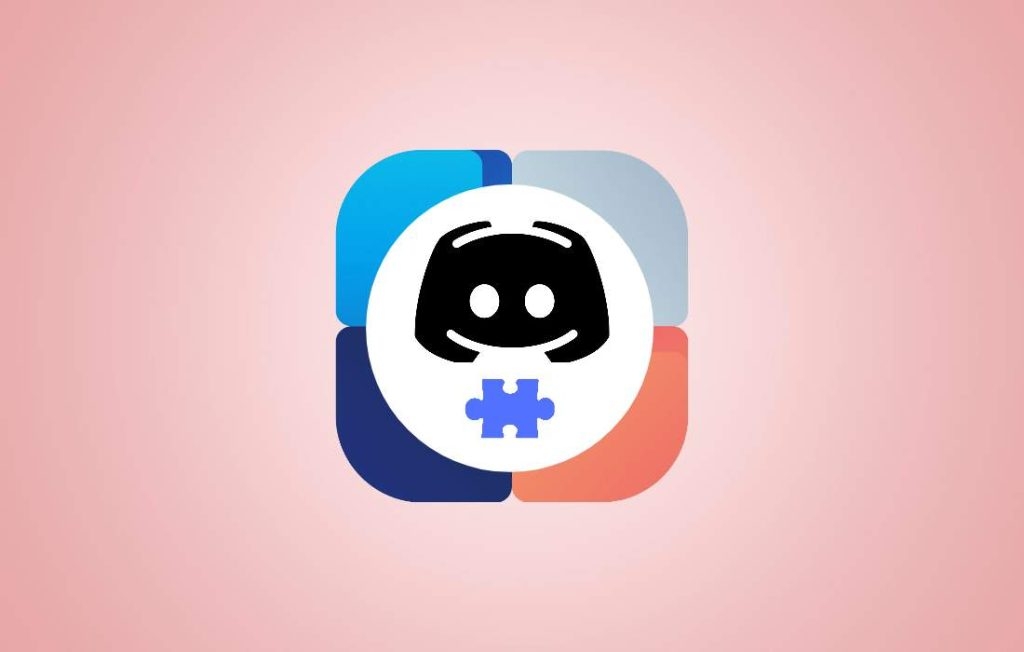 What is a Discord Plugin?
Discord plugins are a great way to enhance your Discord experience. They offer features and enhancements that bots can't provide and are easy to install and use.
BetterDiscord has built-in support for custom themes and plugins, so you can find the perfect plugin for your needs or create your own. With just a few clicks, you can download community-made plugins or create your own! 
How to Install the Plugins in Discord?
To install Discord plugins, you'll need BetterDiscord installed on your computer. Head to the BetterDiscord website and follow the instructions to get it set up.
Now, follow the steps mentioned below to install the plugins on Discord:
Open the Discord app and navigate to 'Settings'.
Click on the 'Plugins' option on the bottom left.
Now, click on the 'Open Plugin folder'.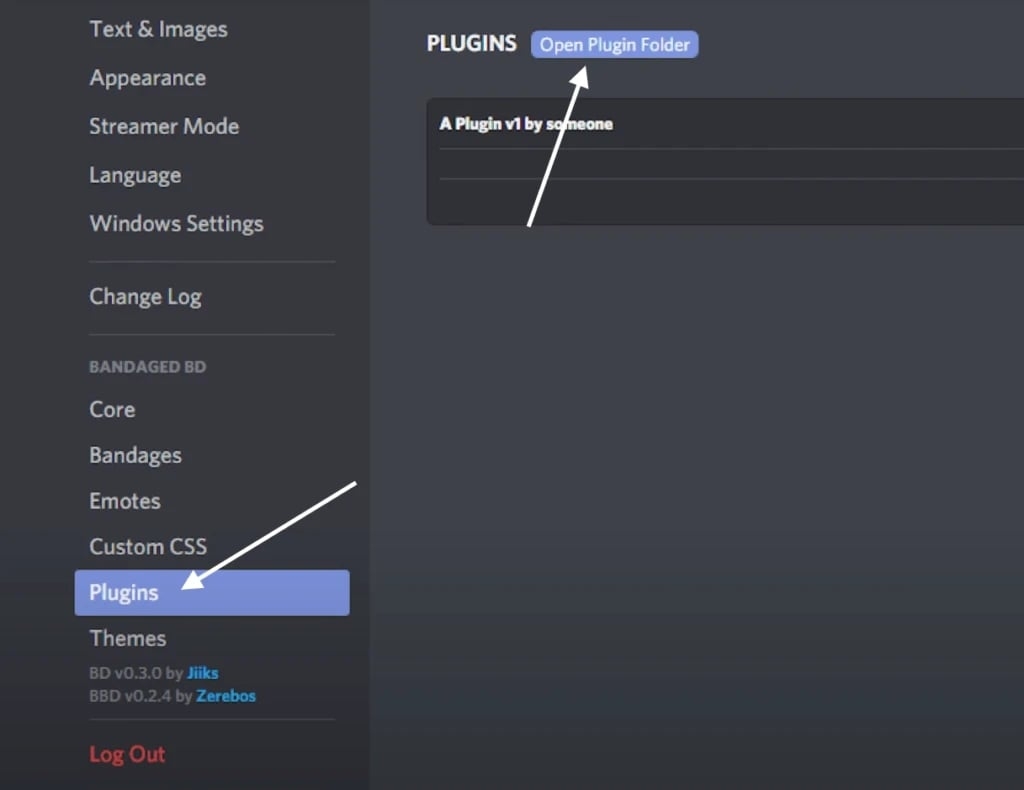 Drag and drop the downloaded plugin's JSON file here.
Now, navigate back to the plugin's section and enable it.
Refresh the Discord app, and you must be able to see the plugin active.
Best BetterDiscord Plugins
Here is the list of the plugins you can try to improve the Discord experience:
Invisible Typing
Do you find all of these modern chat apps to be a bit too intrusive? They constantly broadcast when you're typing a message, which can be really irritating.
Well, have no fear – this plugin comes to the rescue! It adds a custom toggle to text fields that lets you turn the typing notice on and off as needed. Keep it on if you want people to never know when you're typing something new. 
ShowHiddenChannels
You can find this plugin on this download link.
Some channels on the Discord server are available to only people with specific user roles. For example, if you are a moderator, you can see the list of channels that are available only for a moderator (these channels cannot be accessed or seen by a normal user).
In short, this plugin helps you to see the list of all the hidden channels on Discord. This plugin is developed by DevilBro and currently has more than 2,00,000+ downloads.
Call Time Counter
If you're someone who engages in a lot of voice calls on Discord, this plugin is for you. The time elapse section will show you how long the call has been going on in HH:MM:SS format so that you can keep track of things like how long each session lasts. It's a handy little addition to Discord and can be really useful for some people.
Spotify Controls
If you're someone who listens to music on Spotify, then you'll love this new plugin! It allows you to control the playback of audio right from Discord itself. This is perfect if you want to listen to songs with your friends or coworkers. The plugin contains all the details like the song being played, singer, elapsed time, etc.
The built-in controls allow you to play/pause and go backward or forward. So don't wait any longer and add this plugin today! 
Game Activity Toggle
This plugin makes it easy to toggle game activity on and off with just a few clicks. You'll find a new gaming controller icon next to your name as soon as you add the plugin, and clicking on it will bring up the option to disable game activity.
If you ever want to take a break from gaming, this is the easiest way to do it – just click on the button, and you're done! 
Google Translate Option
Would you like to be able to translate messages from one language to another without having to leave Discord? The Google Translate Option Discord plugin makes it easy for you to do just that.
This plugin supports incoming and outgoing messages, so whether you're sending a message in a different language or receiving one, the plugin has got you covered. 
Read All Notifications Button
With Read, All Notifications Button, clearing all notifications is a breeze. This handy Discord plugin adds a clear button to the server list and mentions pop out, making it easy to get rid of all those pesky notifications in one go!
You can download it from the plugins library today. This plugin is developed by DevilBro and currently has downloads of 28,000.
BetterRoleColors
You can find the download link for BetterRoleColors here. 
If you're looking for an easy way to add role colors to your chat, then the BetterRoleColors plugin is perfect for you. It's simple to use and enables or disables individual modules and popouts, so you have full control over how it works.
This plugin has been developed by Zerebos and currently has more than 70,000 downloads.
BetterVolume
If you need to adjust the volume of specific users instead of everyone, the BetterVolume plugin for Discord is perfect for you. With this plugin, each member will have their own visible slider allowing them to control their volume.
This is great in situations where a lot of people are talking at once, as it gives each person more control over how they sound. 
Image Utilities
If you're looking for an image plugin that provides tons of features and options, ImageUtilities is a perfect choice. With this tool, you can quickly save images to your desired location, search for images using 10 different search engines, and examine details about any image with a zoom lens.
So if you require a powerful plugin that makes managing images on Discord easier than ever, don't hesitate to try out Image Utilities today! 
FreeEmojis
If you do not have a Discord Nitro Subscription, don't worry! You can still send custom emojis to other audiences on the Discord server with the help of FreeEmojis. BetterDiscord itself is the official developer of this plugin. It currently has more than 400000 downloads.
Conclusion
These are some of the best BetterDiscord plugins that can help you improve your Discord server functionality. Do try these and let us know your favorite BetterDiscord plugin below.
Leave a Comment