TechLatest is supported by readers. We may earn a commission for purchases using our links. Learn more.
GarageBand is one of the best digital audio workstations, also known as DAW, and the best part about it is that it is available completely free of charge.
While it is rare to see an Apple product that is this good being free, it is true, and we are as surprised as you are. If you ever get a chance, try Garageband on your iPad or Mac device, as it is really good.
However, that also leads us to our problem, which is that it is developed by Apple. And no, we are not against Apple or anything here.
But the fact that it is developed by Apple means that it is only available on Apple devices such as the Mac or iPad. GarageBand is not available for Windows, and anyone who claims to provide you with Garageband for Windows is basically lying.
Talking about GarageBand and Windows, what we can do is get the Best Garageband Alternatives for Windows that definitely get the job done and are almost as good as the original version.
Best GarageBand Alternatives for Windows 10/11
We do have a lot of GaraBeband Alternatives for Windows 10/11 that are both paid as well as free. You can also use the "lite" version of these DAWs, which are available for free but limit certain features to its paid version.
With that said, we will get started with the best paid GarageBand alternatives that are available in the market right now and work our way down to the best free GarageBand alternatives available for Windows as well.
1. FL Studio Pro
FL Studio Pro is definitely the best and the closest alternative that you can get to Garageband for Windows because of the fact that it has the closest interface to what you get with Garageband on a Mac.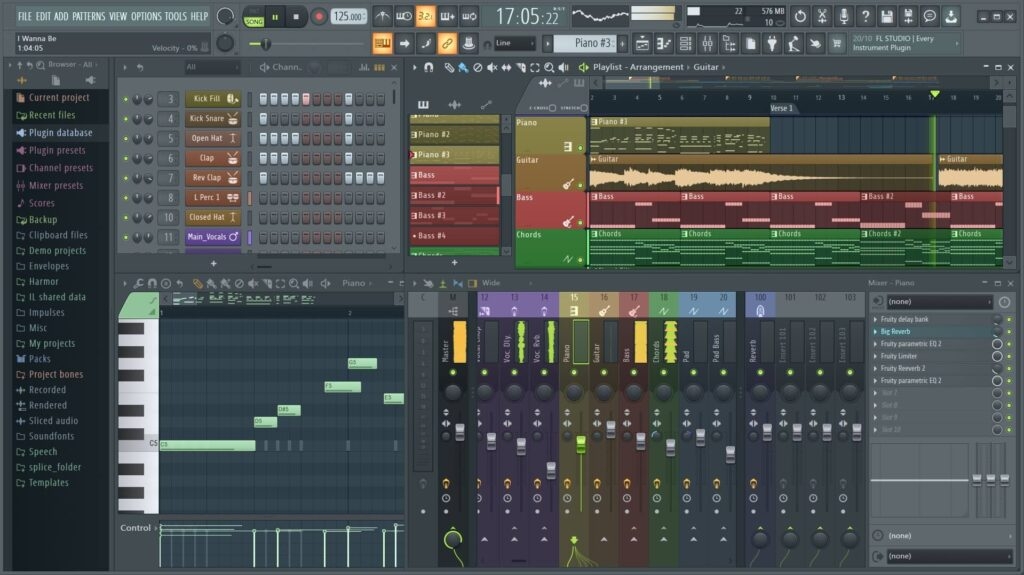 The main thing about FL Studio Pro is that it also comes with support for plugins similar to Garageband, and you can tinker with this software as much as you want.
You can try out the free version of FL Studio for Windows, and once you are convinced, you can get the base version of FL Studio which will cost you $99.
The "All Plugins Deal" version of FL Studio Pro costs $899, but there are two versions in the middle that cost $199 and $299, respectively, so you can do your research and pick the version that justifies your needs.
---
2. Cubase
While you won't believe us when we say this, Cubase is actually a superior version of Garageband, but the fact that Cubase is available as a paid version whereas Garageband is free is what makes the latter more popular.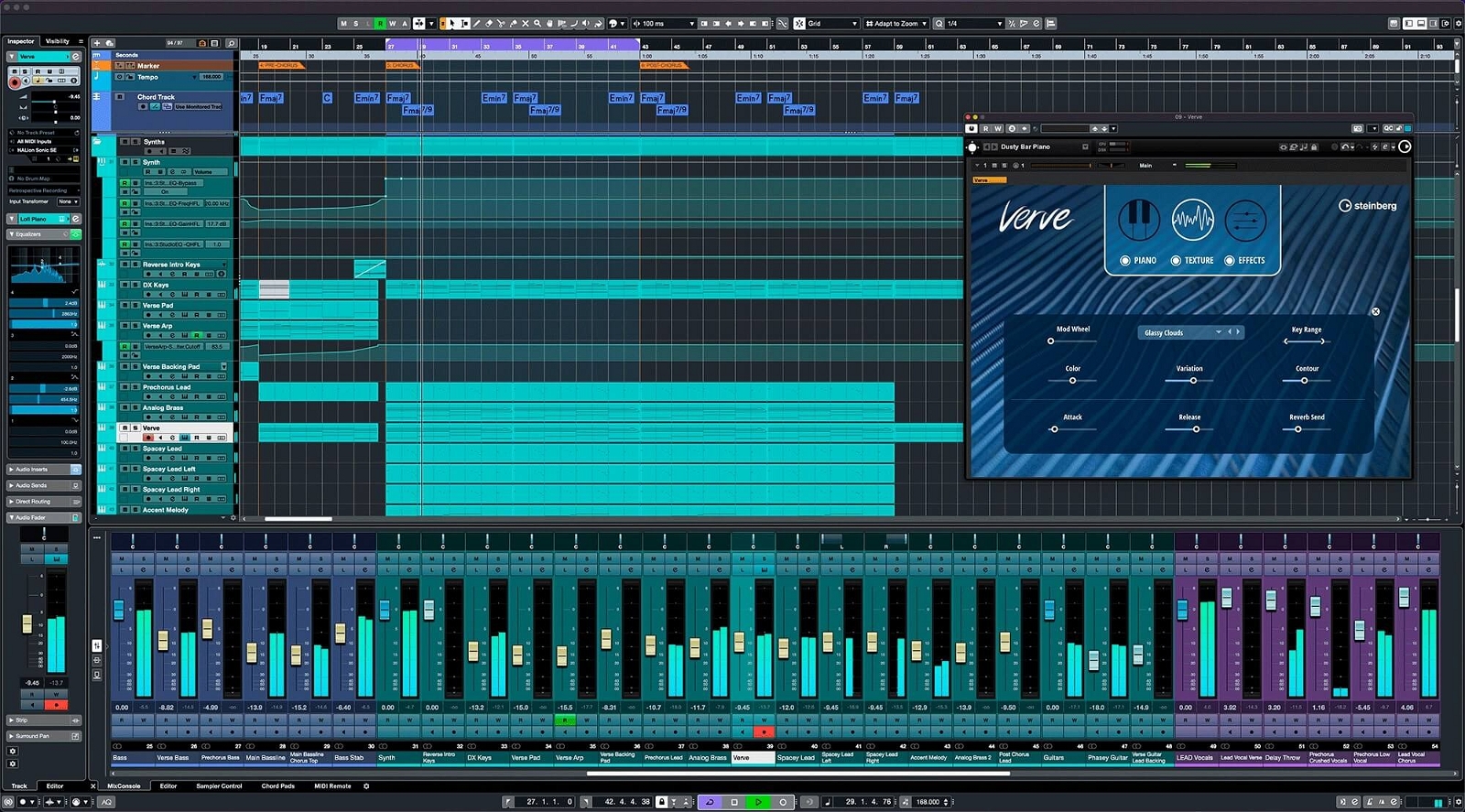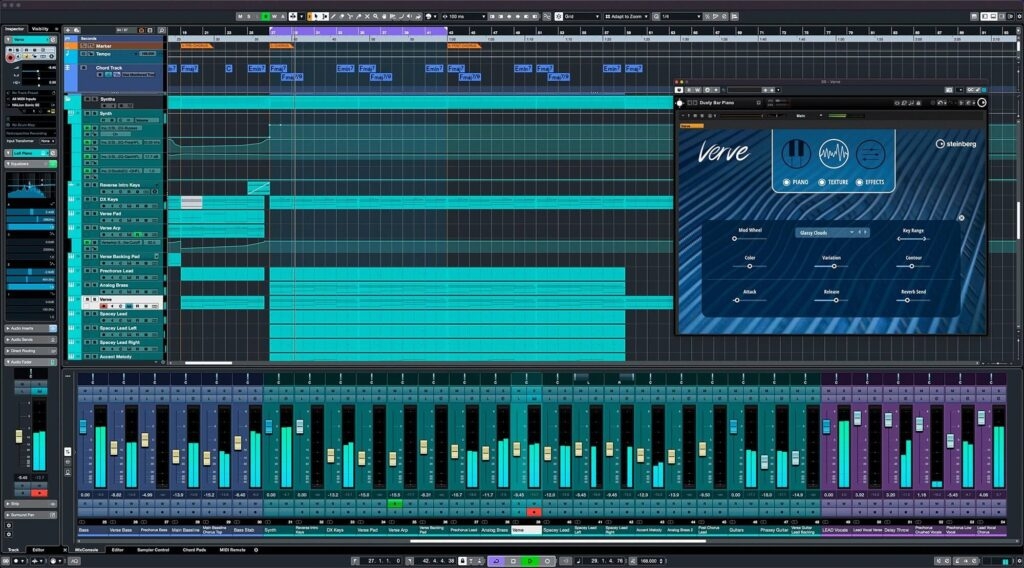 If you are serious and doing professional work in the music industry, then we definitely recommend you to try out Cubase as it has a lot of potential, and you can do a lot more things with this software.
Cubase is available starting at $99 for its "Elements" version, which is a stripped-down variant of its full-fledged version that costs you $559.99.
---
3. Ableton Live
Ableton Live is the next paid Garageband alternative on our list, and it is also one of the closest alternatives you can get in terms of looks and functionality. It also does what Garageband does but better.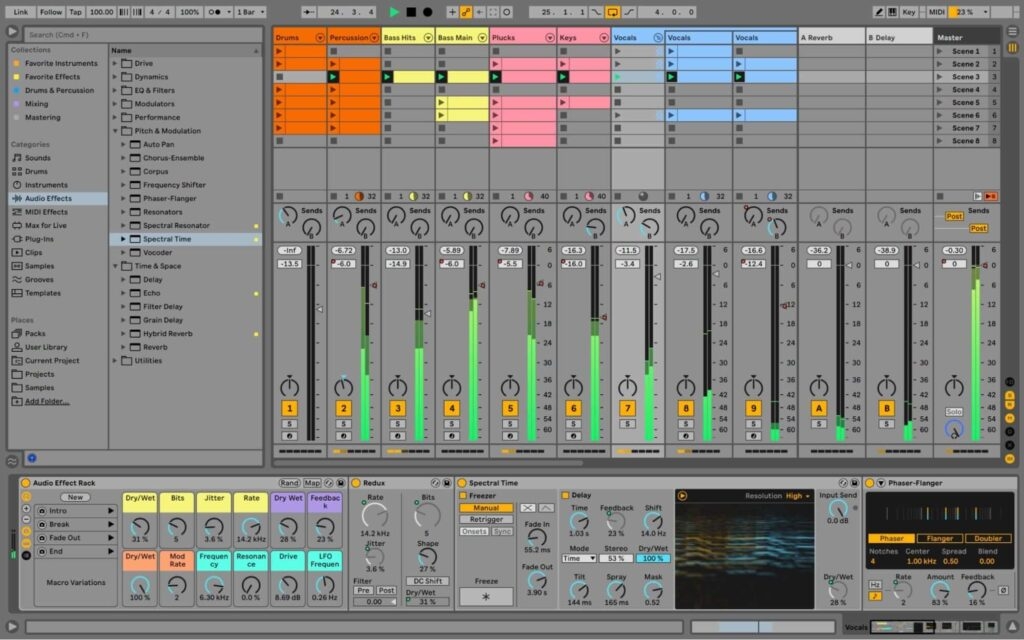 As the name suggests, Ableton Live is best suited for live music, and you can use it for live DJs and Concerts; it has also been used to create music such as 21 Pilots and others.
You can get Ableton Live starting at $99, but its "Suite" version with all the features and everything unlocked will set you back $749; we do recommend making that purchase if you really want to enhance the live music experience for your clients.
---
4. Cakewalk by Bandlab
Cakewalk by Bandlab is one of the best free alternatives to Garageband for Windows 10/11 users who are looking to try out their hands-on creating live music as well as those who are interested in the music industry.
Cakewalk has a really interesting story as it was a technology developed by Roland under the "Sonar" band, which retailed for $600, but it was later acquired by Bandlab, and they have brought to us "Cakewalk by Bandlab" which is a one-stop solution for everything you need to make your own music.
Bandlab's CakeWalk does not restrict its users in any way, shape, or form, as it provides unlimited audio tracks with everything unlocked and does not even force the users to subscribe or upgrade.
One use case where Cakewalk by Bandlab excels is that it does not require you to restart the session if you have plugged in an instrument in the middle of your session; a lot of DAWs, even paid ones, can make you do, which is really annoying for anyone.
---
5. Magix MusicMaker
MusicMaker from Magix is the next best free Garageband Alternative for Windows 10/11, and the best part is that it has been a software that is being released since 1994, which means that there is no chance that a bug hasn't been ironed out by them since these many years.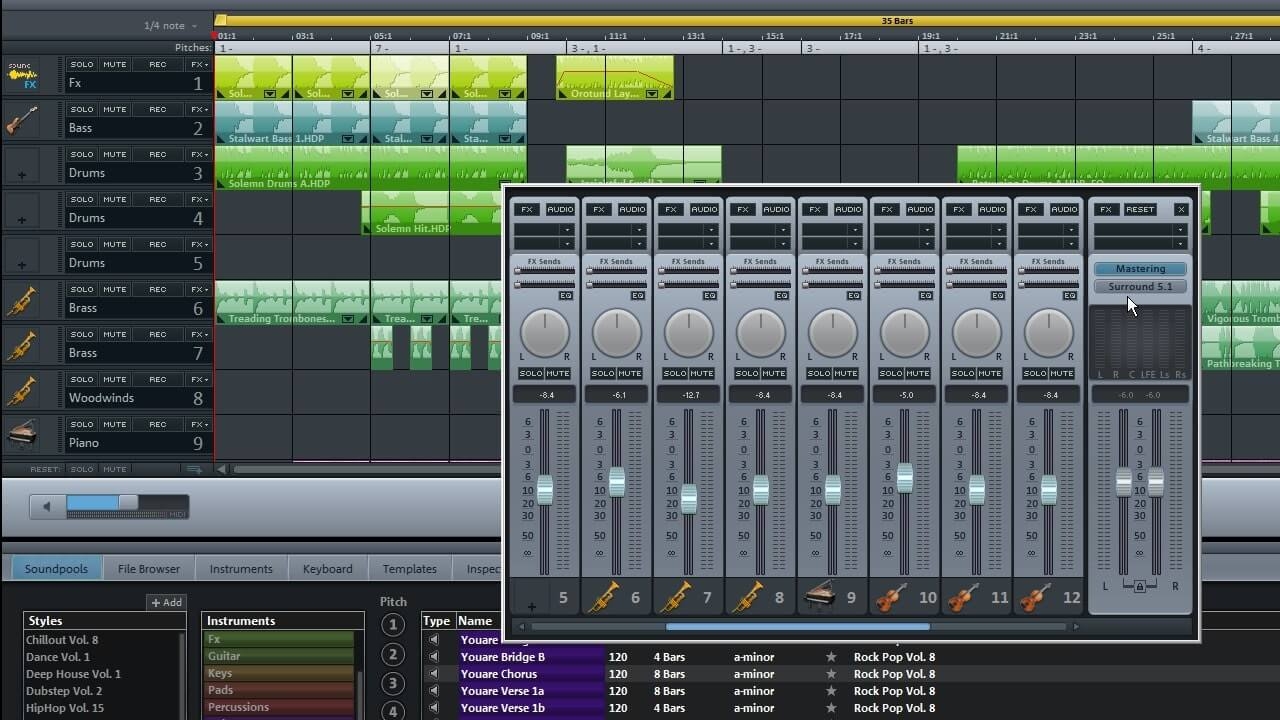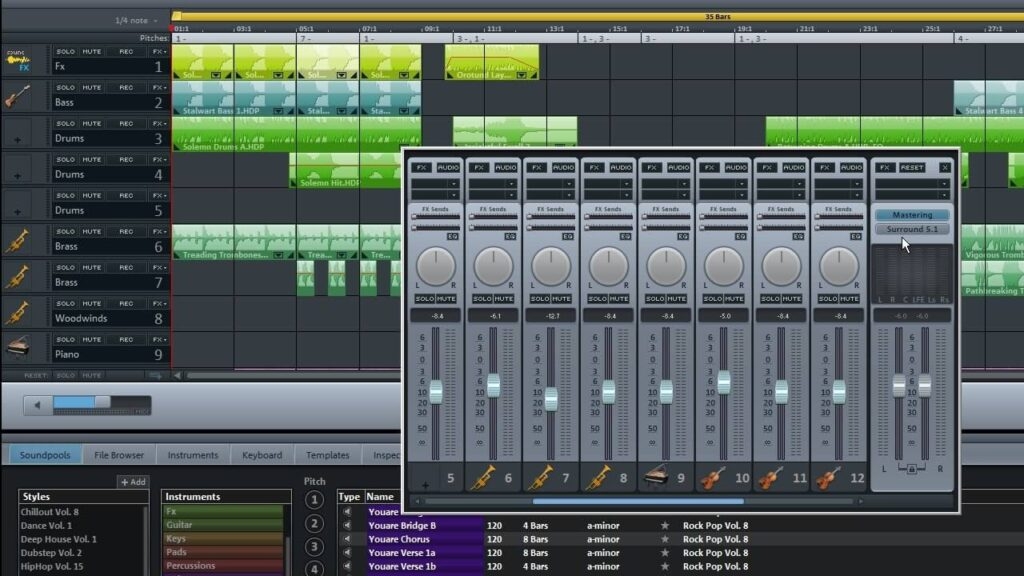 Similar to Cakewalk by Bandlab, MusicMaker also does not have any paid features or upgrade options and does not limit its software whatsoever.
MusicMaker also provides you with lots of free plugins and effects along with a selection of audio effects such as wahs, delays, and flangers so that you can add them to your music on the go.
---
Conclusion – Best Garageband Alternatives for Windows
As we mentioned earlier, GarageBand won't be available for Windows users anytime soon because Apple would want to keep its software exclusive to its hardware for the foreseeable future. 
This means you must get the Best Garageband Alternative for Windows 10/11. In our list, we have included the best free and paid options for GarageBand, and it is totally up to you if you want to try the paid versions or the free ones.
We can guarantee you that the free ones we have listed are also as good as the paid options, and you can't go wrong with either of them.
Just make sure to try the Top 5 GarageBand Alternatives mentioned in this list and pick and choose whichever suits you the best for your workflow.
Further Reading:
Leave a Comment