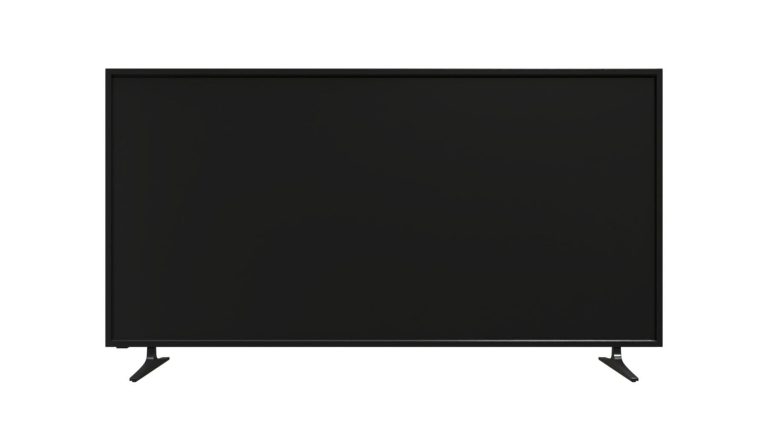 TechLatest is supported by readers. We may earn a commission for purchases using our links. Learn more.
Your sleek and stylish television screen loses its charm when exposed to dirt, dust or when it leaves behind any stops. While you can clean your ordinary television times with a glass cleaner, you cannot do so with flat televisions.
Doing so could damage your favorite TV. Knowing how to Clean a Flat TV screen is essential so that it does not leave any grime, spots, smudges, or stubborn stains behind. Want to clean flat screen TV? We got you all covered with effective methods to clean your television screen!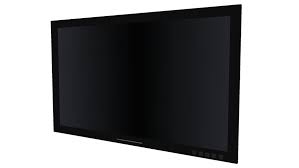 How to Clean Flat Screen TV?
Cleaning your TV might feel a bit of a delicate task to you and would often stop you from cleaning it perfectly due to the fear that it will damage. But, you need to know certain things about how you can clean your Flat Screen TV and do not need to think much!
Step 1: Switch Off your TV
Switching off the TV is not only necessary for you to see the dust and dirt accumulated. Besides, it also cools down your flat TV. Cooling down might seem unnecessary, but it is necessary.
Firstly, you can not clean a warm TV screen properly. Secondly, when you clean a warm TV screen, it is more likely to leave streaks on your flat TV that spoils its sleek and stylish looks. 
You can utilize this time to collect all your cleaning equipment as you begin your work. It is advisable to wear gloves while you are clean as it helps to keep your skin safe during the cleaning process.
---
Step 2: Use a Microfiber Cloth or Electrostatic Duster
While you clean any television or even a glass surface, you ensure that the process doesn't leave behind scratches on the surface.
Microfiber cloths are meant for cleaning surfaces of gadgets that clean them effectively and do not leave behind scratches. 
Get a microfiber cloth and wipe the television screen. Use it to clean the screen thoroughly from upward to downwards. After one or two wipes, shake it, so the cloth becomes dirt-free.
Also, if you do not find a microfiber cloth, you can use a plain cotton cloth or a t-shirt that is 100% Pure cotton. Remember that cleaning the screen with tissue papers, newspapers, toilet papers, or cotton towels would lead to scratches on your lovely flat TV screen.
Alternatively, you can use an electrostatic duster instead of a microfiber cloth to clean. It helps you clean the sides of your flat TV; the frame that holds the screen is more delicate than the screen.
So, when you dust using an electrostatic duster, you can eliminate the grime. If your television has vents on its backside or lateral sides, use a cloth to wipe them.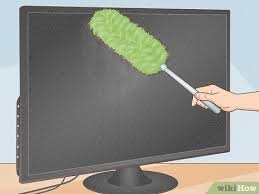 ---
Step 3: Use Distilled Water to Clean Smudges and Streaks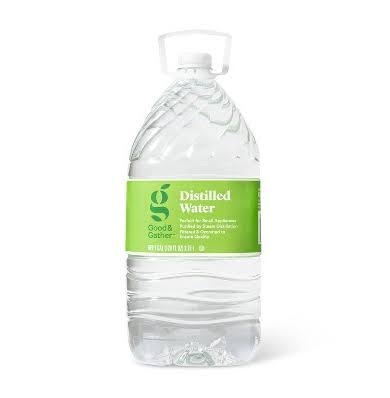 Distilled water is free from cations and anions. So, you can use it to clean your Flat Television screen to eliminate the smudges and streaks.
But before moving ahead, you should know how not to do it and what's the correct method. Take a microfiber cloth and pour some distilled water on it. But, make sure that you do not pour distilled water directly on the screen. 
Now, wipe the screen with the damp microfiber cloth in a bidirectional manner that is either from left to right or vice versa or up to down or vice versa. When you notice the fabric is not damp anymore, sprinkle more distilled water on it.
You must never pour the water onto your television screen as its fluidity causes it to come in contact with other places, leads to mishaps, and thus harms your TV or other things.
Also, distilled water does not contain anything like minerals, so the wiping would not leave behind smudges on the screen. So, distilled water would only clean your TV screen and not damage it. 
---
Step 4: Use Diluted White Vinegar or Isopropyl Alcohol to Clean the Grim
If your TV screen is too grimy even after cleaning it, you need to put more care and effort. No, you do not need to apply a much greater force on the cloth while cleaning, but Diluted white vinegar would work.
So, mix equal amounts of white vinegar and prepare a 1:1 solution. Please put it in a spray bottle and spray it on the microfiber and clean your TV screen.
It's an effective natural cleanser as it contains acetic acid but is also gentle to appliances and your skin. Vinegar does have a strong odor. However, the smell fades away as soon the vinegar dries off your TV. 
Alternatively, you can use Isopropyl Alcohol if you cannot bear the vinegar smell even for a while.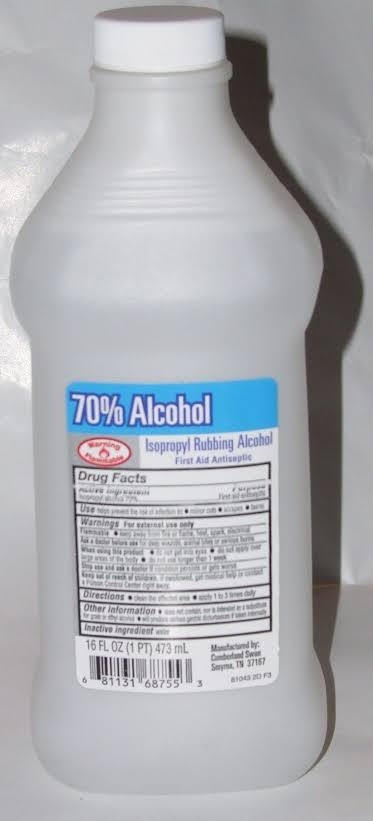 Mix equal amounts of water and isopropyl alcohol and spray it over the microfiber cloth. Wipe it bidirectionally and leave it to dry.
The coolest part is that isopropyl alcohol has a volatile property, so it evaporates instantly. Therefore, it protects your TV screen from streaks and smudges. 
---
Step 5: Clean the Stains using Electronic Wipes
Electronic wipes are the safest to use. While you may avoid using them, otherwise buy, always use them to get rid of any stains so that you can clean the Flat TV Screen. 
Get a pack of electronic wipes and clean the stains on your Flat TV screen using them. For any stains or smudges on your flat television screen, you can use the e wipes, especially for stubborn stains.
However, you should be careful not to apply much pressure when cleaning with them. This is because a greater pressure exerted could be dangerous for your television as it can manage your appliance.
Moreover, if you have a Plasma TV, then it's recommended to only use electronic wipes as these have an anti-glare layer on their
---
Frequently Asked QuestionsHow to clean your remote control Inside Out? 
Remove your remote control's batteries and now close the battery Cicero without any batteries. Gently tap on it to put the button side from it and place it on a cable. This would help to get rid of the ding. Now, use disinfecting wipes to clean all the parts of your remote. It would serve best if you get some pre-moistened disinfecting wipes for the purposes. 
How can I keep my TV clean?
Regularly clean your TV  screen with a damp cotton cloth. Keeping the Flat TV screen covered but often cleaned with a microfiber cloth is advisable. Use an electrostatic duster or a cotton cloth to wipe the dust off your TV screen every day. Also, make sure that it is not exposed to harmful chemicals.
---
The Final Word
The above method mentioned can help you with how to Clean a Flat TV screen to gain its beauty once again. But you must read them all properly to avoid mishappenings. We value your feedback, so do share it in the comments section given below! 
Leave a Comment