Highlights
Paramount Plus' error code 3005 is indicative of a playback issue on the streaming site, which causes the viewer to have a very unpleasant experience.

In this case, users may encounter persistent buffering and lag, which may be frustrating and disruptive to their experience.

Luckily, you can effectively troubleshoot and fix Paramount Plus Error Code 3005 with the steps mentioned further in this article. 
TechLatest is supported by readers. We may earn a commission for purchases using our links. Learn more.
Streaming service Paramount Plus offers access to a wide collection of movies, TV shows, and original content. Users may, however, encounter occasional difficulties while using Paramount Plus, as they would with any online platform.
Error Code 3005 is one of the most common issues users encounter. Users can be frustrated by this error since it prevents them from using the app properly or accessing content.
In this troubleshooting article, we will discuss some potential causes of Error Code 3005 on Paramount Plus and provide comprehensive solutions to fix the problem.
What is Paramount Plus Error Code 3005?
There is a communication issue between the streaming service's servers and the user's device that results in Paramount Plus Error Code 3005.
Usually, this problem occurs because of an internet connection problem, server maintenance, or an app glitch. It might appear that users see a message that says, "We're sorry, but there was an issue connecting to the server. Please try again later. (Error Code 3005)."
What are the Causes of Paramount Plus Error Code 3005?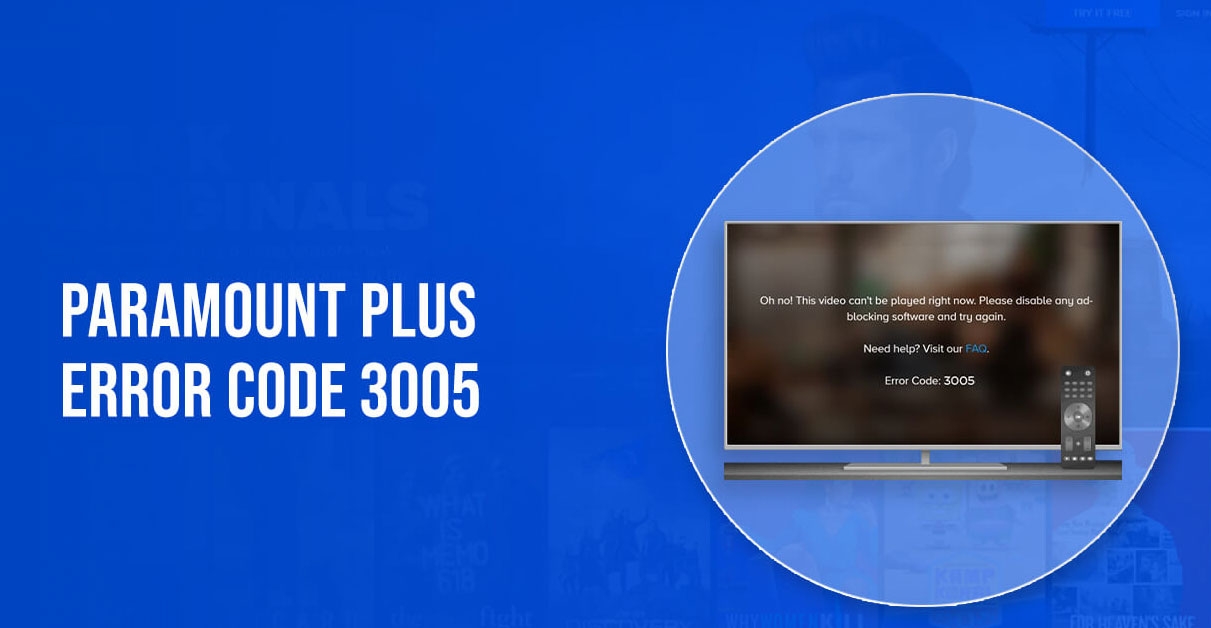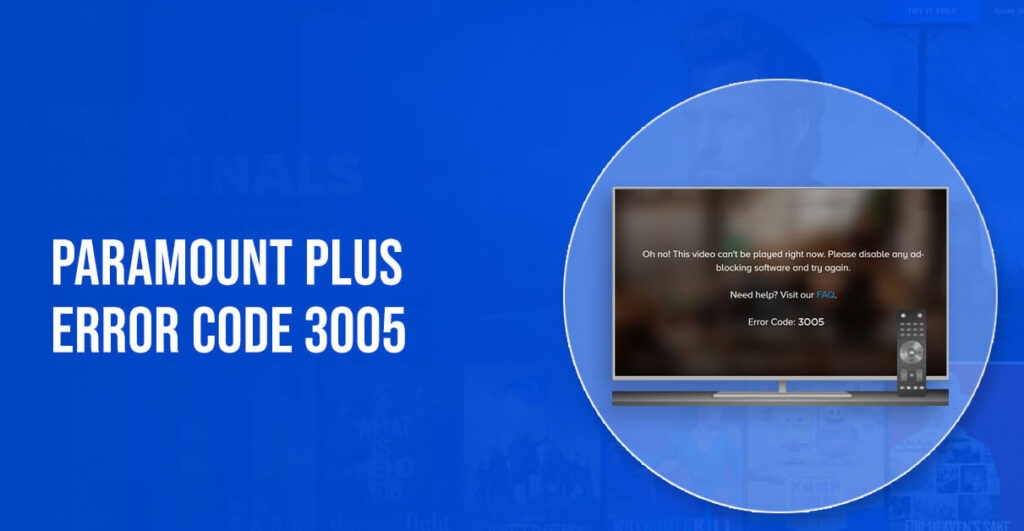 There are several possible reasons why you may receive error code 3005 when trying to watch Paramount Plus:
A bad internet connection.
An outdated Paramount Plus app.
If you are using an outdated browser, you will not be able to view Paramount Plus.
Using an unsupported browser.
Paramount Plus server issues.
It is possible that these factors will result in error 3005, disrupting the streaming process. In order to solve this issue, viewers must address these possible causes before they can enjoy uninterrupted streaming.
---
What are the Methods to Resolve Paramount Plus Error Code 3005?
In Paramount Plus, the error code 3005 appears on nearly all platforms supported by the app, including Android, web, and TV versions. Regardless of what device you're using, there are a few fixes you can use to fix this error:
Fix 1: Restart Device
It is one of the easiest and most effective ways to resolve various errors by restarting the device. It is often possible to resolve temporary glitches using a simple reboot, whether you are using a smart TV, game console, smartphone, or computer.
In spite of the fact that the step seems simple, it is a reliable solution for Paramount plus error code 3005. To do so, follow the steps below. 
On your device, close all running apps.
Use the remote control to turn off the device.
After turning off the main switch, wait five minutes.
After that, turn on your streaming device from the main switch.
You can try streaming the Paramount Plus using your remote control and check whether the error code 3005 on Paramount gets resolved or not.
---
Fix 2: Update Paramount Plus App
There are a number of errors associated with out-of-date versions of the Paramount Plus app, including Error Code 3005. In order to ensure you have the latest version of the app, follow these steps:
For mobile devices: Check for updates in the application store (such as PlayStore for Android or App Store for iOS). Install any updates that are available.
For smart TVs and streaming devices: Open the application store on your device, search for Paramount Plus, and update if necessary.
---
Fix 3: Check the Internet Connection
If your internet isn't working, make sure it's working. It is also possible to experience this problem due to an unstable internet connection. So, make sure your internet is offering the fastest speed possible.
Furthermore, you can also unplug and replug the router and using then use the Ookla speed test website to test the internet speed.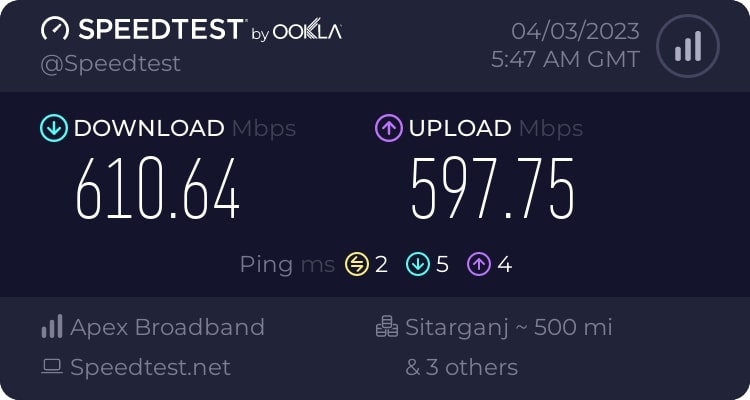 Please contact your internet provider if your download speed is less than 4mbps. If your internet connection is slow, you can try rebooting your router. 
---
Fix 4: Update The Browser
There are also various errors that can be caused by an outdated browser, including those that appear in Paramount Plus. If this is the case, update your browser to the latest version. Moreover, ensure that the browser you are using is compatible. (Go to Settings > About Chrome).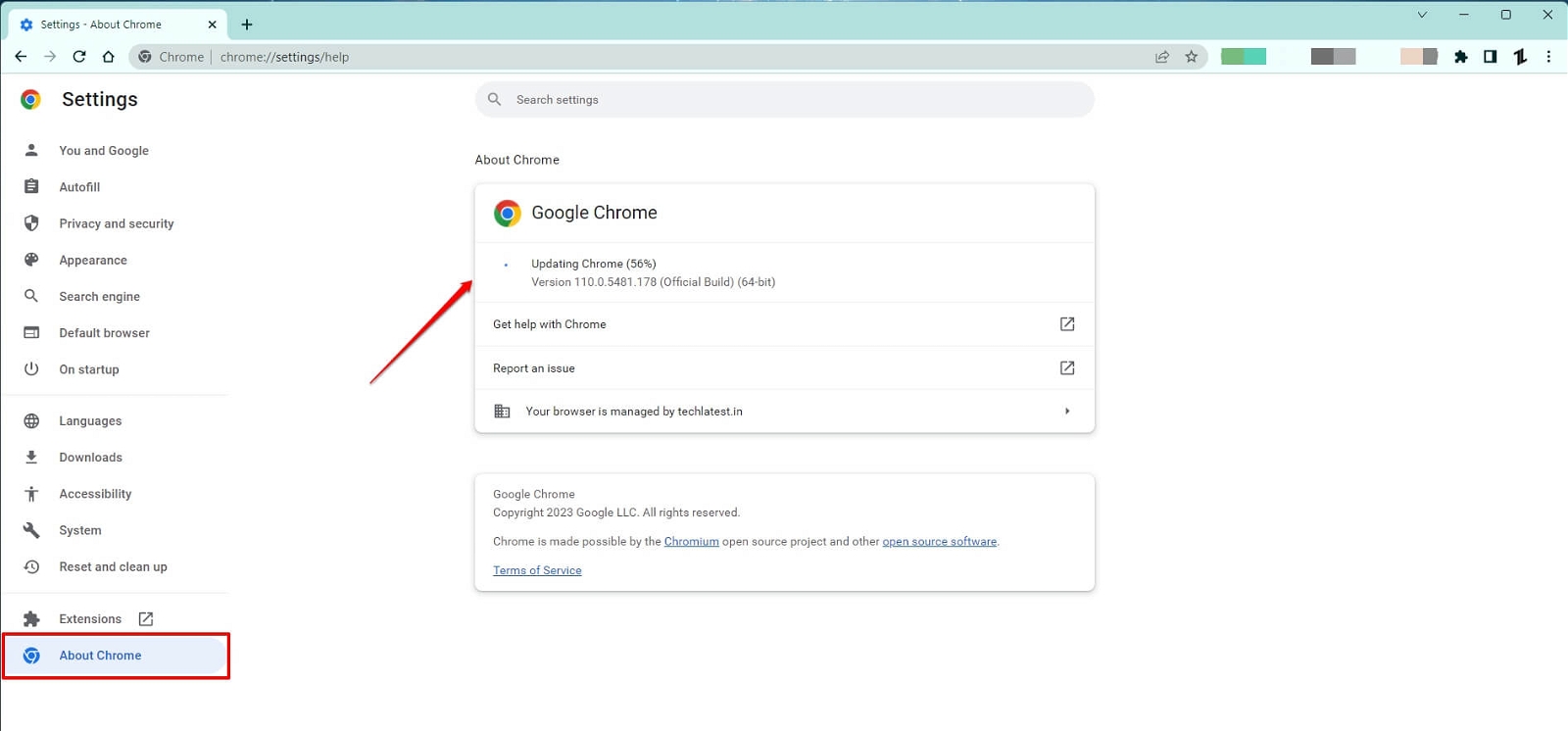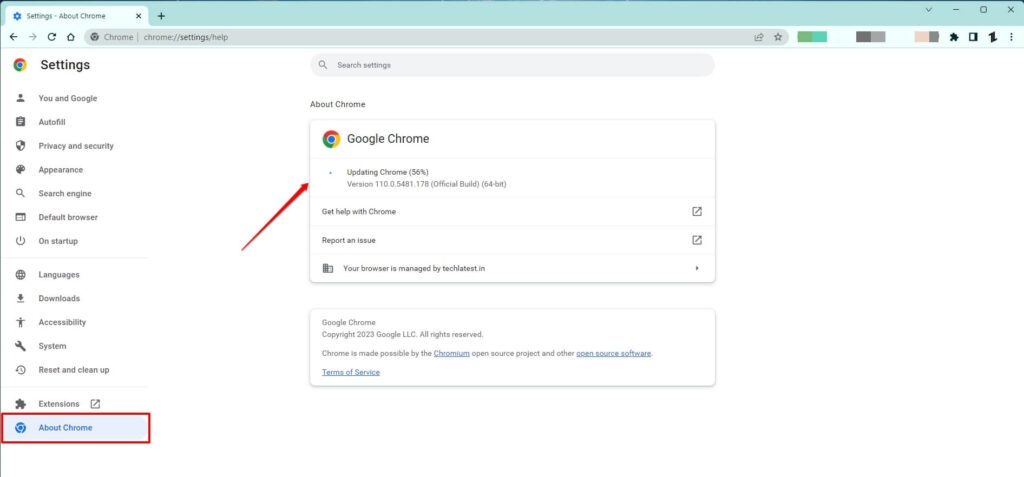 ---
Fix 5: Login Again
On any streaming service, signing out and signing in has been found to resolve many connectivity issues. If you have a Paramount Plus account, you can try the same. To log out and back in again, follow these steps:
Launch Paramount Plus.
Go to the Settings app.
Click on the log-out option.
Relaunch Paramount Plus.
Enter your credentials to Continue.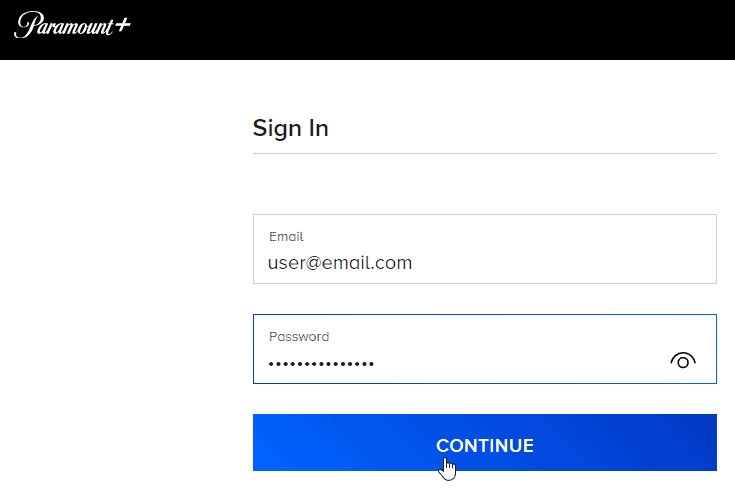 ---
Fix 6: Clear App Cache and Data
Even though cache and cookies are useful tools for your browser and device, they can cause problems if not used correctly.
It is recommended to clear your browser's cookies and cache data when encountering an error on Paramount Plus. After that, check whether or not the Paramount Plus error code 3005 error gets resolved. 
---
Fix 7: Check for Server Status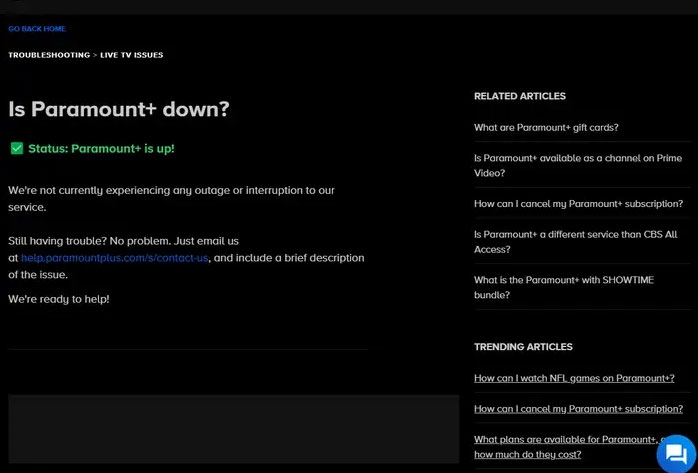 In some cases, the problem may lie with Paramount Plus' servers rather than your device. On their official website or through social media channels, you can find out how their servers are doing. It may take a few hours for the servers to come back online if they are down or undergoing maintenance.
---
Fix 8: Update Network Driver (For PC Only)
When a network driver is corrupt, you might receive the Paramount Plus error code 3005. Make sure that your network driver is up-to-date. To update the network driver on PC, follow the steps below.
Go to the Device Manager.
Select Network Adapters and click it.
Choose your preferred driver.
Select the driver update option and click it.
---
Fix 9: Reinstall the App
The Paramount Plus error code 3005 issue might be resolved by uninstalling and reinstalling the app. So, in order to reinstall the app, follow these steps:
On mobile devices: Tap the Paramount Plus icon and select "Uninstall" or "Delete." You can then reinstall Paramount Plus by searching for it in the app store (Google Play Store or Apple App Store).
On smart TVs and streaming devices: Locate Paramount Plus in the app list and select "Uninstall." After that, visit your device's app store and reinstall Paramount Plus.
---
Fix 10: Test on Another Device
It might be worthwhile to change your browser if you have been experiencing Paramount Plus error code 3005 on a regular basis.
Test Google Chrome, Mozilla, Firefox, Microsoft Edge, etc., to see whether the issue persists or has been resolved. If the problem has been resolved, there was likely a compatibility issue between your browser and Paramount Plus. 
---
Fix 11: Contact Paramount Plus Support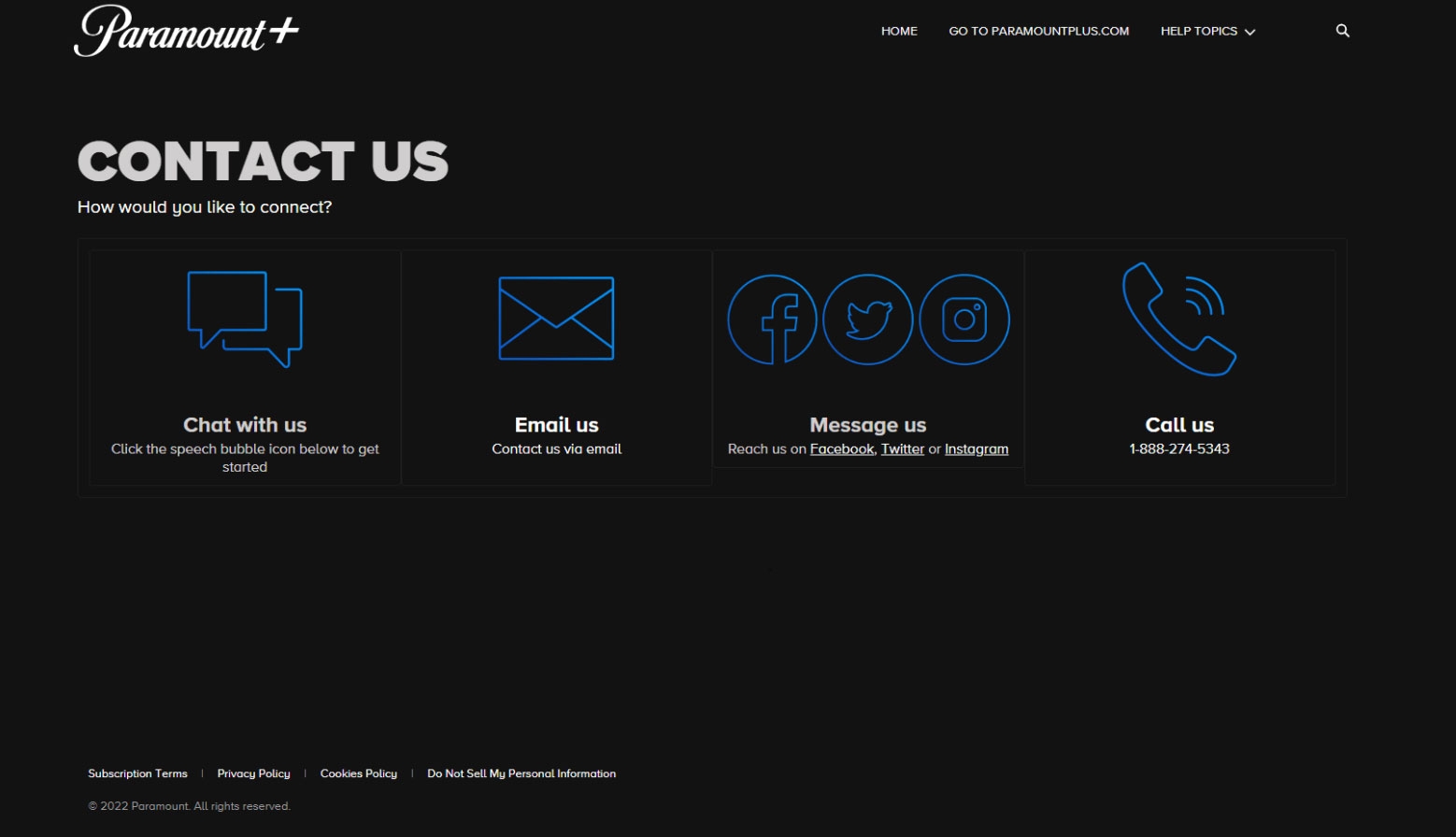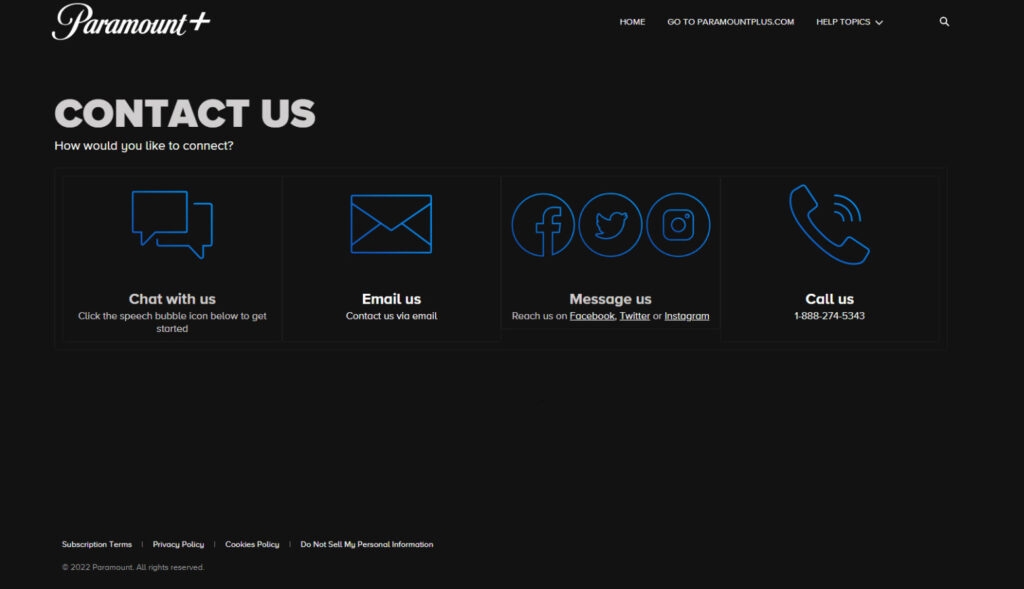 Please let us know if none of these solutions solve your problem. Moreover, if you still experience error 3005, we recommend you contact Paramount Plus customer service, explain the problem to them, and follow their suggestions.
---
Sum Up
So, that's how to fix the Paramount Plus Error Code 3005. It's our hope that you are now enjoying your favorite program on Paramount Plus without any errors. Still, if you would like more information on this topic, let us know in the comment section below. 
Further Reading:
Leave a Comment