Highlights
While streaming Paramount+, several users encountered error code 3025 obstructing their session.
Several reasons include poor internet connection, cache, and incompatible browsers and devices.
Despite the numerous causes, we have guided you well in troubleshooting the error.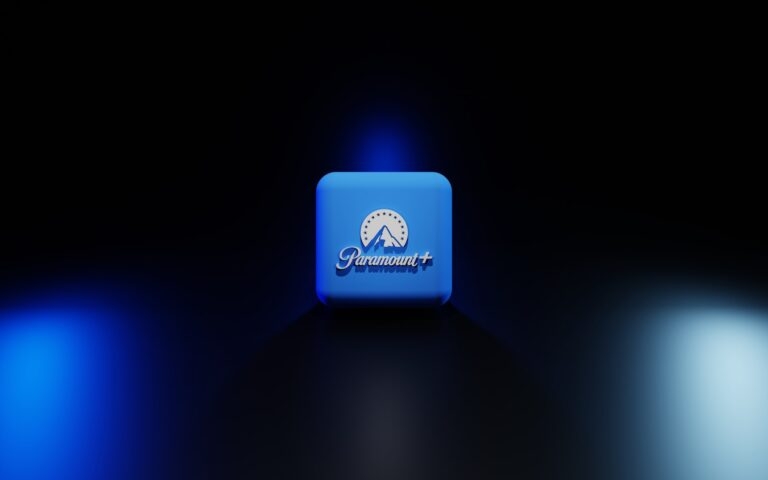 TechLatest is supported by readers. We may earn a commission for purchases using our links. Learn more.
Are you in a full mood to relax and binge-watch your favorite shows in your most comfy clothes? Some snacks always go well when there are incredible shows like 1923, Mayor of Kingstown, or Tulsa King.
Yes, you got that right; we are talking about Paramount shows. When you are about to stream content, and the Paramount Plus Error code 3205 obstructs you, we have covered you all with its solutions.
So you can resolve the issue and begin your binge-watching session with peace!
How to Troubleshoot Paramount Plus Error Code 3205?
There are several methods to resolve the error code. All solutions depend upon the causes which would be responsible and somewhat also upon your devices. Roll over to each one of them and follow whichever can be applied.
Method 1: Use Paramount+ on Another Device to Check for Device Incompatibility
When you use the Paramount+ app on your device first, and the error code 3205 obstructs, device Incompatibility can be the reason. Your streaming device, smart TV, and such aren't optimized to run the app properly.
Hence, before trying any other fix, you should use the Paramount Plus app or visit its website on any other device. You can use your smartphone and log in, and if things work fine, then there's no issue with the app but rather your streaming device. 
---
Method 2: Force Stop Paramount Plus and Try Again 
One of the reasons behind Paramount plus error code 3205 is the app's current instance and processing that's misbehaving.
Therefore, a simple force close will help. After force-closing, you can reopen the app, and your problem will be solved. 
The process differs for different devices; the below-mentioned is how you can do so! 
Force Stop Paramount Plus on Fire TV
Head over to Settings on your Fire TV and navigate to Applications.
Click on Manage Installed Applications and select Paramount Plus. 
Press the Force Stop button to proceed with your action. 
Force Stop Paramount Plus on Smart TV
Open your Smart TV Settings and navigate to Apps Menu. 
Click on Paramount Plus and choose Force Quit from the context menu. 
Depending upon your Smart TV OS, the process may slightly differ, but it's not that difficult to figure out. You need to check the options with the Paramount+ app.
Force Stop Paramount Plus on Android
Head over to Settings. 
Select Apps or Application Manager depending upon the phone model.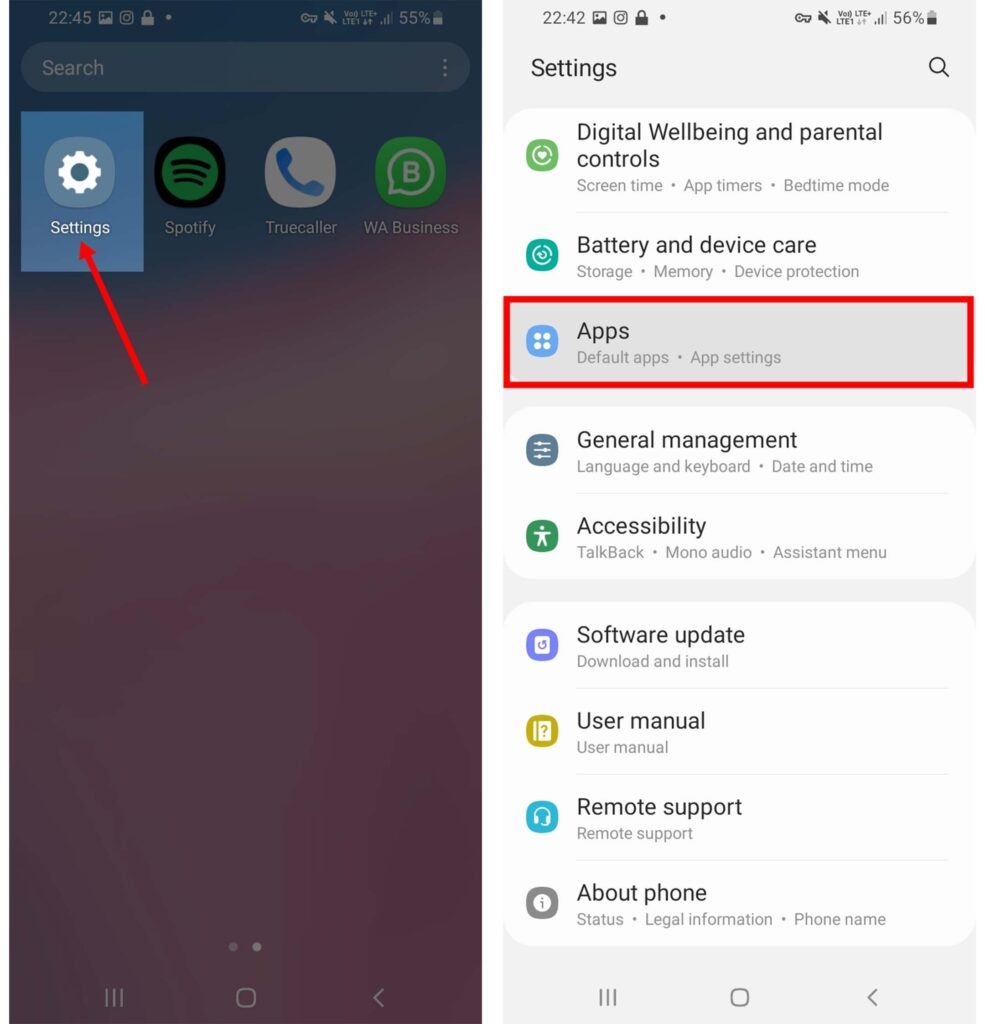 Navigate to Paramount+ to open App info and tap on Force Stop.
Click on OK to proceed with your action
Though it does warn you that doing so may cause errors, there's nothing to bother much as it will troubleshoot your problem. Further, if you use the Paramount+ website to access content, close the window, and remove the site from your browser history.
Next, after force-stopping the app, you can relaunch it, and the issue will be resolved. 
---
Method 3: Restart Device
When the above method doesn't help, your device might have too much cache leading to the Paramount Plus Error Code 3205.
Hence, you must restart your device to clear the cache. If you are using a smart TV, removing the power cable for a while and then plugging it in to turn it on is further ado.
Now, try again; the issue will be resolved if too much cache was the reason.
---
Method 4: Restart Router
Another common reason for the Paramount Plus Error Code 3205 is your device's poor or unstable internet connection. Hence, the service finds it challenging to fetch and stream content leading to error messages.
So, if you suspect unstable internet connectivity, reconnect your WiFi; if that doesn't help, restart your router. It will resolve the issue caused due to poor internet.
However, if the problem persists even after restarting the router, the problem persists, then contact your ISP. 
---
Method 5: Disable VPN
If you use a VPN on your device while using Paramount+, the platform will restrict you from connecting to the server. Hence, disable VPN or use the one Paramount+ hasn't blocked to get rid of it. 
---
Method 6: Disable Ad-Blocker
No one likes to stream content with lots of interrupting ads. Further, when you use a browser, you benefit from an ad-blocker for uninterrupted streaming. But Paramount+ and similar streaming services don't let you access content with an ad-blocker.
Therefore, there's no resort but to disable the ad-blocker. But if you don't use one, the following method will help you resolve it for your browser. 
---
Method 7: Switch your Browser
Not all browsers support Paramount+ streaming service. One of the most prominent examples is the open-source software browser Mozilla Firefox.
Therefore, such incompatible browsers can lead to the Paramount Plus error code 3205. So, another browser like Google Chrome or Safari would troubleshoot the problem.
Read: Top 5 Best Browsers for Windows
---
Method 8: Update Paramount+
Using a much obsolete version of the Paramount+ app doesn't ensure efficiency leading to numerous errors. Therefore, check out for Paramount+ updates if available. After upgrading, you will not face the issue.
If you own an Android TV, then search for Paramount+ on PlayStore, while for Android also, you can do so. If an update is available, you will see the Update button.
The same method applies to App Store if you own an iOS. You can access app information for streaming devices to check the update option. 
If you still find updating Paramount+ on your streaming device challenging, check out the link here. 
---
Method 9: Reinstall Paramount+
When none of the solutions work out, the app installation corrupts. Therefore, you must sign out of your account from Paramount+, clear its app data, and uninstall it. Further, download it again; after signing in, you won't face the error. 
If you don't find clearing app data on your Smart TV, you can only sign out and uninstall it. Afterward, download and install the Paramount+ app on your device. Doing so would resolve the error code 3205. 
---
Method 10: Reset Smart Hub (Samsung TV)
If you use a Samsung TV, Paramount+ would be pre-installed, and you won't be able to uninstall it. But this doesn't prevent you from fixing the error code 3025.
The Samsung Smart Hub manages third-party apps. Hence, if you restore it to default, then it will effectively resolve your issue. 
Follow the steps given below to restore Samsung Smart Hub to Default:
Head over to Settings and navigate to Support.
Click on Self Diagnostics and select Reset Smart Hub. 
A prompt box will appear for you to confirm your action, do so to proceed.
After the Samsung Smart Hub resets, open the Paramount+ app again.
Thus, you would have now overcome the error code on your Samsung Smart TV and binge on your favorite stuff. 
---
Frequently Asked Questions
Why do I keep getting error 3205 on Paramount Plus?
Error 3205 on Paramount Plus mainly occurs due to poor or unstable internet connection.
What is the error code 3205 3304 on Paramount Plus?
Using an ad-blocker with the browser you are accessing, Paramount Plus, can lead to an error code. Hence, you should disable ad-blockers to resolve the issue.
What is error 3205 on Samsung?
The Error 3205 on Paramount Plus in Samsung indicates that the device is Incompatible with the app.
What is error code 3305 on Paramount plus?
The Error message indicates that you have connected to the internet. However, if you think you did connect, the internet connection would be unstable and poor.
---
The Bottom Line
While searching for solutions to Paramount Plus Error code 3205, you would have got your answer! First, use Paramount+ on another device to know there's no compatibility issue.
Next, force-stop the app, restart the device, or fix its internet connection to resolve the issue.
If you use it on a browser, ensure it supports Paramount plus. You don't use an ad-blocker, and there isn't much cache on the browser.
If you suspect something problematic with the browser, use Chrome or Safari. 
Further Reading:
Leave a Comment