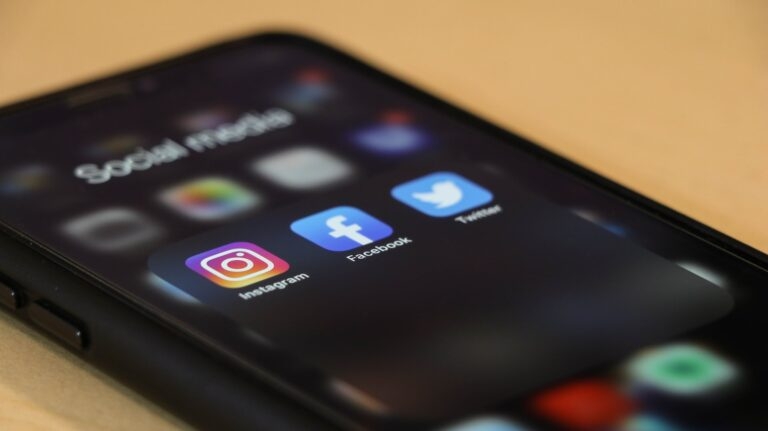 TechLatest is supported by readers. We may earn a commission for purchases using our links. Learn more.
Do you want to know to view your analytics on Twitter but end up getting an error message that says "You may only view analytics about your own Tweets"?
If so, don't worry! We have gathered some fixes that have the potential to resolve this kind of problem. So, now without any further ado, let's get started with the guide.
What is Twitter Analytics?
Twitter analytics can be a very useful tool for brands and community managers on Twitter. In addition to providing useful metrics, it helps them track how many interactions or views each tweet has received.
Using this tool, you can track posts, communities, multimedia elements, moments, or advertisements that you post on Twitter. You can interpret this data to find out what content is working in your account, which posts you should focus on, as well as how your work is progressing on the platform.
Who is Twitter analytics for?
Regarding Tweet performance and engagement rates, analytics are most useful to those interested in them. We are talking about practitioners, managers, and agencies here.
Those interested in building their brand – whether a company or a personal one – need to determine the posts that are most interesting to their followers. Twitter analytics can help you determine these types of posts. Twitter marketing strategies need to be optimized based on these insights to maximize results.
How to Access Twitter Analytics
Users with a Twitter account are able to access Twitter's reporting dashboard. From your desktop or mobile device, you can access your full reporting dashboard as well as per-tweet analytics data. If you are using a desktop computer:
On your profile sidebar, click more and then analytics to access analytics.twitter.com.
Ensure your Twitter Analytics dashboard is set up by clicking Get Started.
On a mobile device:
To gather data, go to the tweet you wish to analyze.
To edit that tweet, click the bottom right corner.
You may not meet Twitter's requirements if you are having difficulty accessing your dashboard. You must have an account that has been active for at least 14 days. Then, on the left side of the navigation bar on your Buffer account, click on the Analytics tab to access analytics.
---
Why Are You Getting The "You may only view analytics about your own Tweets" Error Message?
If you are having issues accessing Twitter analytics, you may not meet one or more of the following requirements:
There must be at least 14 days since the creation of your account.
The Twitter policy does not apply to your account.
You have not been restricted, deleted, or suspended from your Twitter account.
Twitter Analytics may have some glitch/bug if your account meets all the requirements, but you still receive the "You May Only View Analytics About Your Own Tweet" error.
However, as far as Twitter is concerned, the issue has already been identified, and they are in the process of resolving it. Alternatively, you can tweet your issue to the Twitter support handle by mentioning the handle.
In order to test whether Twitter analytics is working or not, wait some time until the Twitter team resolves the issue. Make sure your Twitter app is updated to the most recent version if you are mobile.
Using the latest version of the Twitter app will fix all previous bugs found by Twitter support in the app. Also, you can set your app to auto-update if you like; this will ensure that it is always up-to-date and bug-free.
---
How To Fix The Error Message You May Only View Analytics About Your Own Tweet
Although there aren't many fixes available to resolve the error message, You only view analytics about your own tweet because it occurs from the server's end. But, still, you can try out these fixes and check if these fixes help you:
Fix 1: Restart Your Device
It may be a problem with your device, not the Twitter app, if you are still experiencing the issue or if any of the above solutions do not work. If you want to restart your device, then make sure to close every application running in the background and shut down your device.
Now, before turning it on again, wait for a few minutes. Then, turn it on and check if Twitter works properly or not.
---
Fix 2: Delete and Reinstall Twitter App
If you are having problems with the Twitter app, you have to first delete it and then reinstall it. In most cases, this method will resolve the problem.
If Twitter isn't working, uninstall it first, reinstall it after a few minutes, and see if it works. This will surely help you resolve the error message; you may only view analytics about your own tweet.
---
Fix 3: Check For a Stable Internet Connection
There are several reasons why Twitter Analytics does not work, including an unstable internet connection. It is important to ensure that your Internet connection is working properly.
If you want to know if your internet speed is stable and good, use some tools like the Ookla internet speed checker. After that, if your internet speed isn't working properly, reboot your router (if you have a WiFi connection) or try Airplane mode (if you are using your mobile data).
This will help you fix the network issue on your device, and once the internet starts working, you will find that the error message is automatically resolved.
---
How to View Individual Tweet Activity?
To find out how a tweet works in detail, look at the post and click on the graphics button. When you click, you will see impressions, the average, total engagement, the number of times the tweet has been viewed, the number of likes, the number of clicks on the profile, the number of replies, and the number of retweets.
Using this method, you can see results obtained from your Twitter account at any time, mark the dates you wish to see them and download them to CSV if needed.
It is also possible to publish automatically, analyze competitors, track followers and unfollowers, and check your performance.
---
Sum Up
So, that's how you can easily resolve the error message; you may only view analytics about your own tweets. We hope that you find this article helpful. For more info, comment below and let our team know.
Leave a Comment