Highlights
PS5 gamers, there's some good news for you all. Yes, Gameshare has resurfaced on the console, and it's now easier than ever to share games between PSN accounts on the system.

PlayStation Plus subscription benefits, such as online multiplayer, can be shared via console sharing and offline play. 

If you wish to Gameshare with another user from the PSN, you will need their PSN account details in order to enable Gamesharing. Let's check out the guide to learn more. 
TechLatest is supported by readers. We may earn a commission for purchases using our links. Learn more.
PS5 is Sony's powerful gaming console with stunning visuals and seamless gameplay. If you are an avid gamer with a diverse taste in genres, however, buying every game can become quite costly.
With the help of "Game Sharing," Sony has made it possible to share users' digital game libraries with friends and family without breaking the bank.
Here, we'll provide step-by-step instructions for sharing games on PS5 and discuss requirements, benefits, and potential downsides.
Furthermore, we'll explain some common misconceptions and answer common questions. It's time to begin exploring the exciting world of Gameshare on PS5.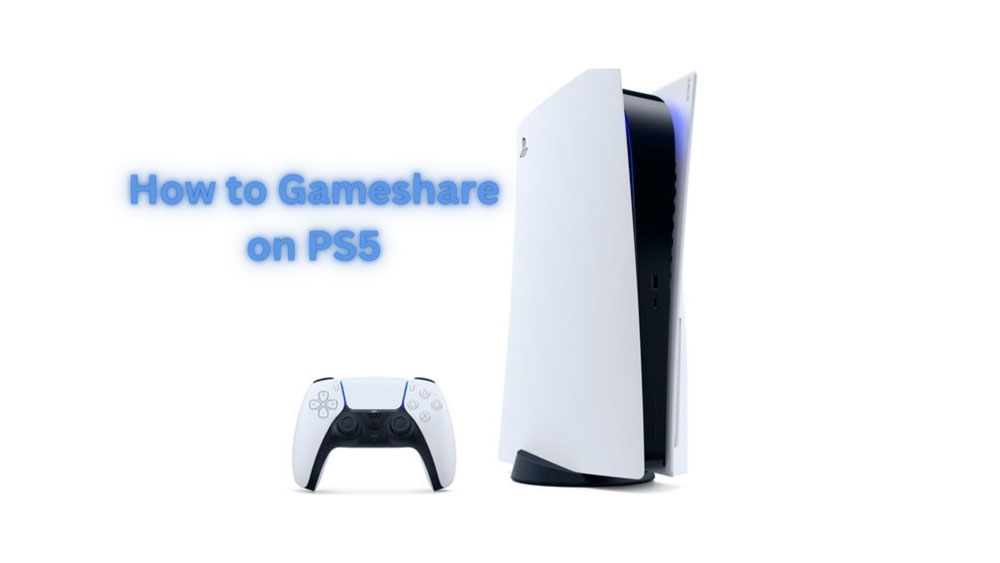 What is Game Sharing on PS5?
Play those digital games you own on your PlayStation 5 and share them with friends and family so they can play them as if they were their own.
Due to the fact that you don't set up the other PS5 as the primary console, it differs from game sharing on PS4.
Using the Console Sharing and Offline Play option on the PSN is better to connect your PSN account to the other console.
Requirements for Game Sharing:
PS5 Console: Each party must possess a PlayStation 5. Different PlayStation models, such as the PS4 and PS3, do not support the feature.
PlayStation Network (PSN) Accounts: Each user needs their own PSN account. Multiple users logged into the same account on the same console won't be able to share games.
Internet Connection: To download and play shared games, you need a stable internet connection.
Primary and Secondary Consoles: It is crucial to understand primary and secondary consoles in order to share games. It is the console where the account owner has activated their PSN account that is considered the Primary. When the account owner logs in to a Secondary console, it has not been set up as their primary console.
Benefits of Game Sharing on PS5:
Cost-Effective: You share the cost of games with friends or family members, cutting down on the amount you spend on individual purchases.
Broad Game Library: With a game-sharing partner, you can access a range of games that are not available in your own digital library.
Multiplayer and Co-op: Many shared games have multiplayer modes and cooperative play, so you can play together even if neither of you owns the game.
Trying New Titles: Sharing games enables you to try games you might not otherwise have been able to purchase individually.
---
How Does Game Share Work?
It is possible to share games with friends and family through PlayStation's game-sharing feature. You can download games from someone else's PlayStation library using this feature.
To download games to other PlayStations, one log in with one's own PlayStation ID.
---
How to Set Up Gameshare on the PS5?
Your best PS5 games may have a smoother experience enabling gameshare than your best PS4 games. Only if you become familiar with the updated terminology will you be able to do so.
Here's a quick guide to setting up console sharing and offline play on the newer consoles.
On your PlayStation 5, sign in to your PlayStation Network account.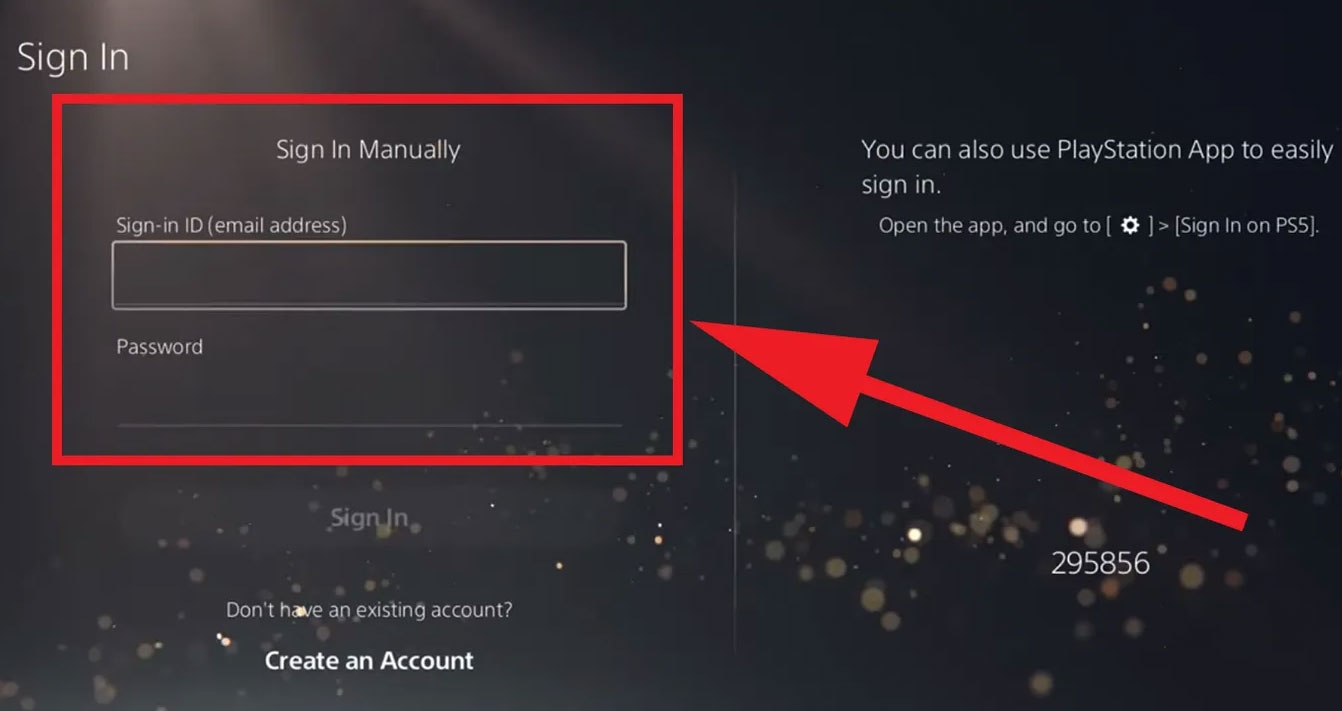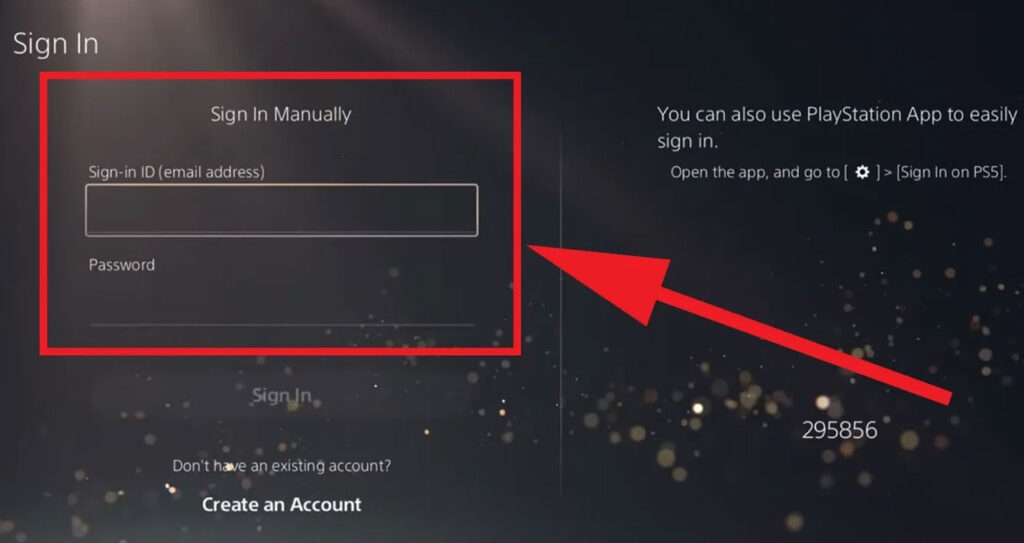 Thereafter, click the Gear icon to access the Settings tab from the main menu.
Go to Users and Accounts.
Click Other at the bottom of the page.
Make sure that Console Sharing and Offline Play are selected.
Your PS5 cannot game share if this option is enabled, so select disable.
On your PS5, log out of your PSN account.
To gameshare, log in to your PSN account on the console you want to use.
Go to Users and Accounts.
Click Other at the bottom of the page.
Click on Console Sharing and Offline Play.
This time, select Enable to enable game sharing.
From their accounts, they can access the game you downloaded for your friend or family member.
You will be able to play your compatible games on your PS5 once the person you're game-sharing with has logged into their PSN account.
Don't waste this feature. In our experience, you can only game-share with one other person at a time, so choose wisely.
To share it with someone else, you can shut down the feature and try it all over again from the beginning if the worst comes to worst.
---
What is The Maximum Number of People You Can Game Share With On The PS5?
On the PS5, game sharing is limited to one person at a time. Sharing games allows you to access the recipient's entire game library and the recipient to access yours.
With the help of a reliable gamer friend, you'd be able to get twice as many games for no additional cost. Still, wondering if the game share feature works both ways? There's no need to worry. It does.
---
Is Game Share Illegal?
There is no law against game sharing. PlayStation will not ban one for sharing games. However, it is more convenient to have one's own console for the home console and then share games with others. A
lthough technically, any console can be set as a home console. There is no legal prohibition on Game Sharing, but it would be unfair for the game developers if one shared the game outside of their homes and families. 
---
Can PS4 And PS5 Games Be Shared?
PlayStation 5 also comes with the PlayStation Plus collection, which is free of charge. In order to play on PlayStation after sharing games, one needs to restore the license. 
---
Can I Share Physical Game Discs?
There is no game sharing on PS5 other than for digital copies purchased through the PlayStation Store.
---
Final Thoughts
PlayStation 5 has an incredible feature that lets you and your friends or family share resources and take advantage of a diverse library of digital games. Anyway, you can perform the steps mentioned earlier in this article in order to activate Gameshare on PS5.
So, that's all we have for you. If you face any problem while performing the steps mentioned, comment below and let our team know. Also, don't forget to share this article with your close ones with whom you want to try this. 
Further Reading:
Leave a Comment