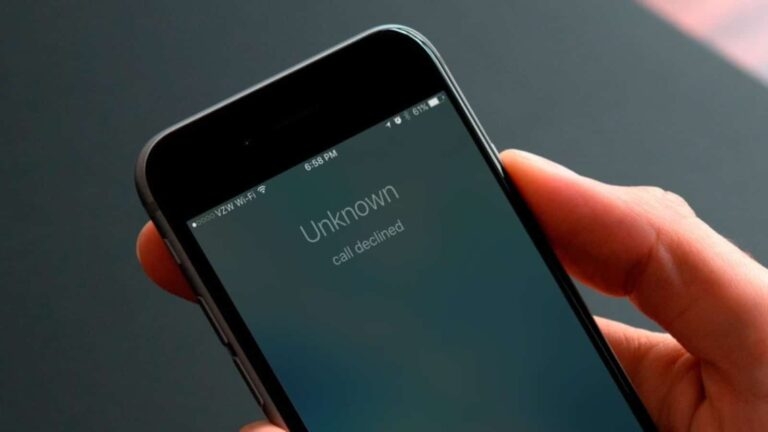 TechLatest is supported by readers. We may earn a commission for purchases using our links. Learn more.
You're probably frustrated when you often receive calls from unknown numbers and look for ways to stop them. But don't worry. you are not alone. Many people are experiencing this problem. You can't block the number since you don't know what it looks like. Are there any options available to you?
This article will provide you with all the information you need to identify that unknown caller.
Stay tuned for reading blog posts!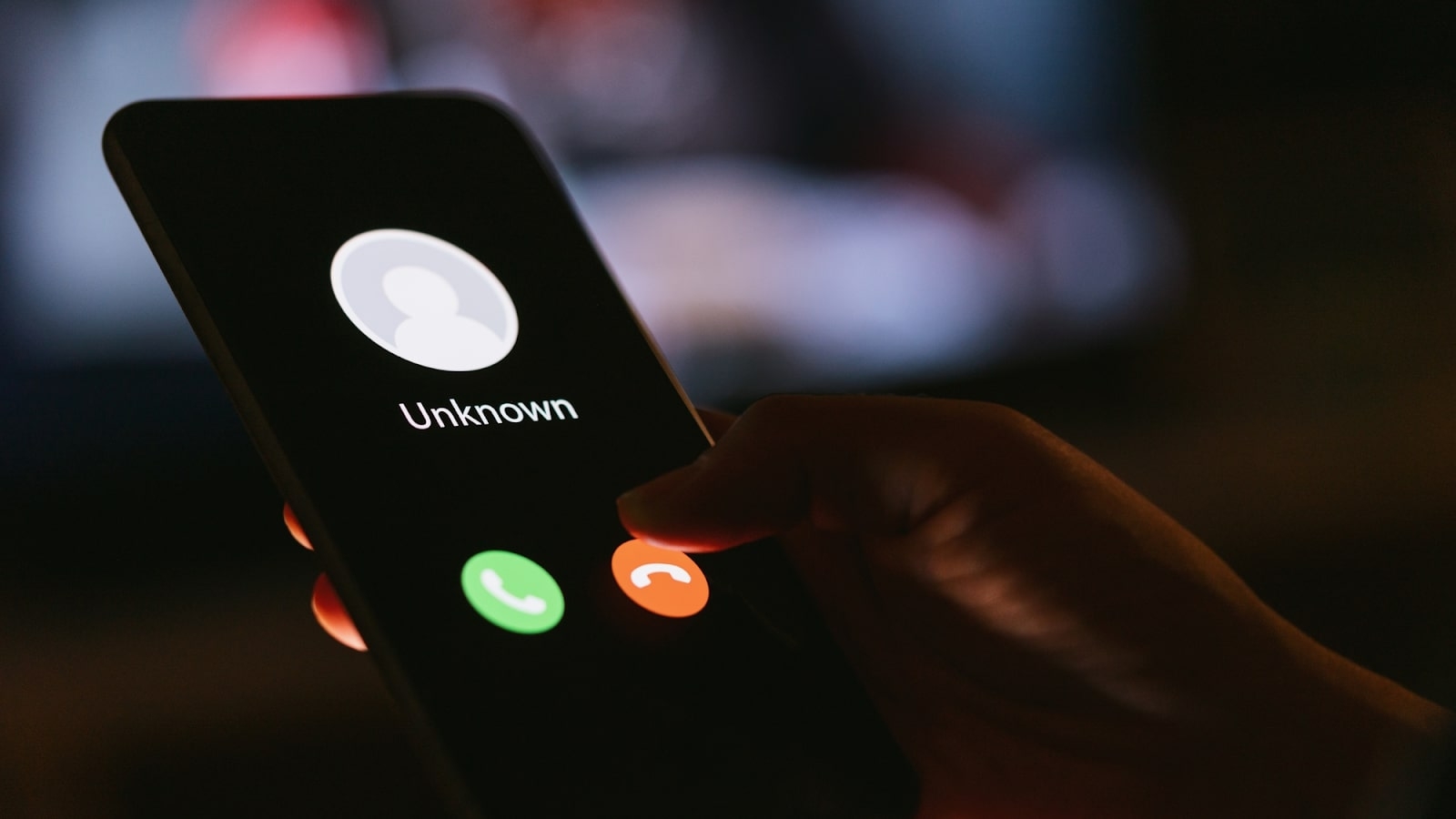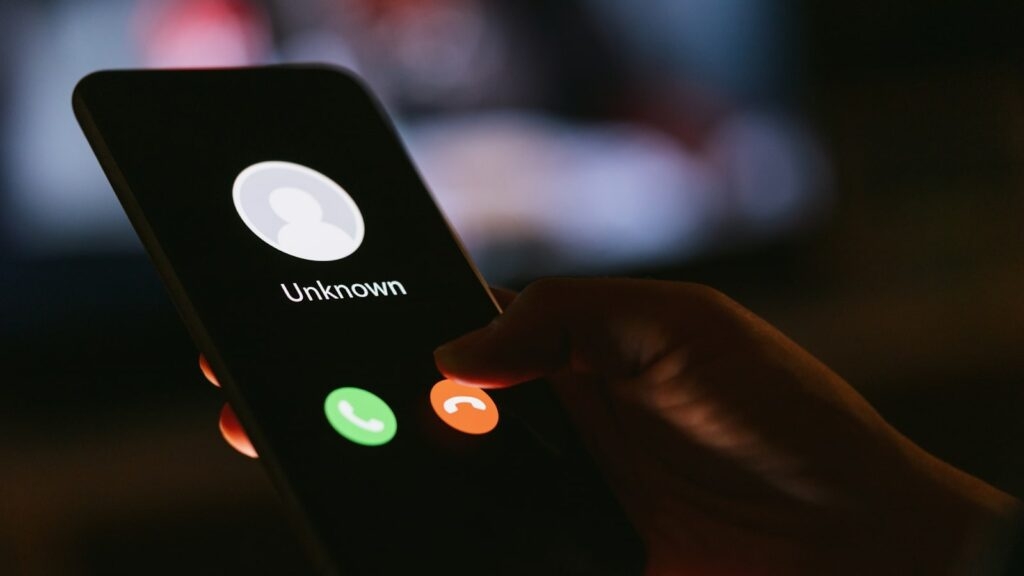 What Does Unknown Caller Mean?
When you receive a call from an 'Unknown Caller,' it indicates that the service operator has not been able to identify the number that called you.
When you receive a call from an unknown number, it is likely the caller is calling from another country or that the caller has a network issue. Still, it is rarely a sign that the caller deliberately hides their number.
The unknown caller label appears on your screen when your carrier's service operator cannot collect enough information to identify the caller.  
Why Does My iPhone Say "Unknown Caller"?
Have you ever been in the middle of a conversation with someone when your phone suddenly says "Unknown Caller"? It's not just a random glitch – there's a reason why your phone does this.
When you receive a call from an unknown number, your phone checks that number against a database of numbers that are known to be associated with telemarketers, scammers, and other nuisance callers.
If the number is found in that database, your phone will display "Unknown Caller" instead of the caller's name or number. Usually, these are spam calls that you don't want to answer. Occasionally, they will leave a voicemail you can listen to later if it's something important.
How To Silence Unknown Callers On iPhone?
If you're getting too many Unknown Caller calls, there's a way to silence them so they won't bother you anymore. Here's how to silence an unknown caller on your iPhone.
On your Apple iPhone, open the Settings app.
Select Phone from the Settings app when it opens.
Scroll down and select Silence Unknown Callers on the Phone Settings page.
Then, toggle the Silence Unknown Callers switch on.
Now, calls from numbers not in your Contacts or Recents will be silenced and sent straight to your voicemail. 
You can still see a list of missed calls from Unknown Callers in the Recents tab, but you won't be bothered by them until you're ready to listen to their voicemail.
How To Silence Unknown Callers On Android?
If you're using an Android phone, the silencing Unknown Callers is a little different.
To silence unknown callers on Android, open the Phone app and select the three dots in the top-right corner.
Then, select Settings from the menu.
Scroll down and select Block numbers.
Toggle the Block unknown callers switch on.
Now, calls from unknown numbers will be automatically blocked and sent to voicemail.
How To Block Specific Numbers On iPhone?
If you want to block a specific number on your iPhone, there's an easy way. Here's how to block a number on your iPhone.
Scroll down to the number you want to block in Recent Calls on your iPhone.
Click on the i with a circle around it to the right of the number.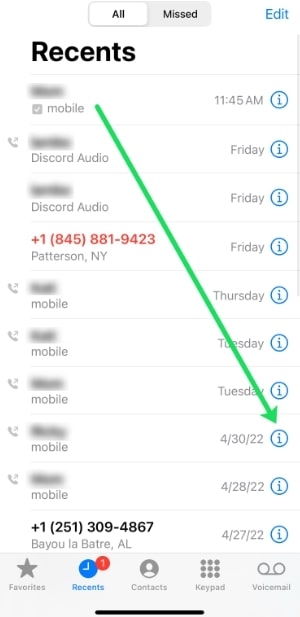 Scroll down and select Block Caller.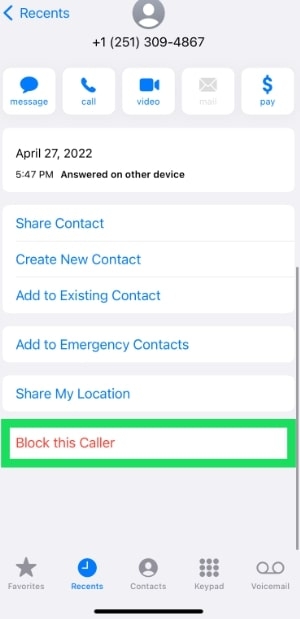 Tap Block Contact to confirm that you want to block the number.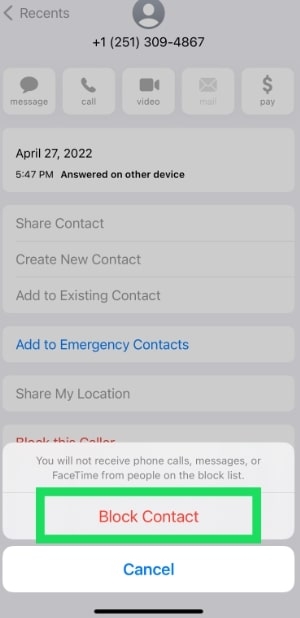 As soon as this happens, the caller will only receive a message stating that you are not accepting calls.
How To Block Specific Numbers On Android?
There are differences in Android instructions based on phone model, make, and software version, but most devices follow similar instructions.
Blocking a specific phone number on an Android phone is similar to that on an iPhone. Here's how to block specific phone numbers on your iPhone.
First, Open the phone's dialer.
On the Recents tab of your call log, tap the phone number.
Choose the i with the circle around it.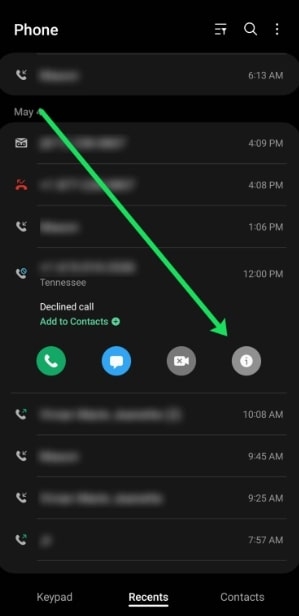 On the screen, tap Block at the bottom.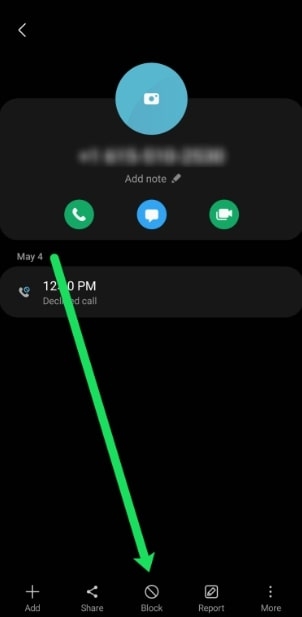 The person calling will never know that the number has been blocked. They'll get a message like a disconnected phone.
Other Spam Protection Features
Most wireless carriers offer free spam protection for iPhones. If you must pay for additional spam protection, we do not recommend it. Our list below highlights the spam prevention options offered by the major carriers.
T-Mobile
For T-Mobile users, you can use a few shortcodes in the Phone app to block unwanted spam calls. 
Enter #662# in the Phone app to block Scam Likely calls. By entering #787#, you can see whether you have already enabled this feature. Lastly, if you wish to turn off this feature, you must type in the number #632 to do so.
Verizon
Most Verizon phones and plans are compatible with Verizon's Call Filter service. You can protect your phone from spam calls with Call Filter, Spam Detection, and Spam Filter.
Some spam calls can also be routed directly to voicemail, depending on their risk level. While Verizon provides a free version of this service but offers a premium version for $3 a month with even more protection.
AT&T
The AT&T Mobile Call Protect app, which you can download from the app store, offers further spam protection. Spam and Fraud Call Blocking, Unknown Call Blocking, and personal Block Lists are all included in the free version of this app.
A premium version of this service is available for $3.99/month through AT&T, similar to Verizon's Call Filter service. However, we believe that paying for extra spam protection is unnecessary.
FAQs:
Is It Dangerous To Answer Unknown Calls?
Yes, It is dangerous to answer unknown calls. Generally, most phone calls you receive are benign and nothing more than a nuisance, but you should always be cautious if you receive an unknown call.
Obviously, You should not answer these calls. Your carrier will charge you a hefty fee if you answer the number you cannot see due to scammers. In addition, if the caller were genuine and had important information to share, they would leave a message.
Who Is The Unknown Caller? Can My Telephone Provider Tell Me?
Providers cannot reveal an unknown caller's name. If not, user privacy could be violated, and legitimate callers could get scammed. You cannot get this information from a carrier, either the one who provides your cellphone or the one that provides your landline, because both do not track unknown callers.
Conclusion
You can protect yourself from unknown callers, but they can be a nuisance. The best way to avoid these calls is by not answering them, and if you must, using a blocking service.
Hopefully, this article was helpful to you! If you have any questions or suggestions, please leave a comment below.
Thanks for reading!
Leave a Comment