TechLatest is supported by readers. We may earn a commission for purchases using our links. Learn more.
You might have spent quite a good amount of time browsing the web and watching videos and might have come across a video-sharing platform called Dailymotion.
Though this platform has a wide presence over the globe and also millions of views on its videos on a daily basis, people still have a query whether the Dailymotion platform is safe or not.
In this article, we have covered in-depth about the Dailymotion platform and also answered if it is safe to browse and watch videos on this platform or not.
What is Dailymotion Platform?
Dailymotion is a video-sharing platform that a French media conglomerate, Vivendi, owns. The functionality of this website is similar to YouTube. You can upload videos and stream them on this platform.
This platform has more than 300 million video views on a monthly basis. One of the key features offered by Dailymotion is it offers original content produced by Dailymotion studios for free. It has partnered with giant content creators like Showtime and HBO.
In May 2012, the Indian Govt. blocked Dailymotion for copyright violation issues. Since then, it has been in the limelight.
Features Offered by Dailymotion
Anyone can post and share videos on this platform.
Dailymotion allows publishers to earn money through the platform.
It has partnered with giant content creators like HBO, Blazeway, Showtime, etc. Hence, the viewers are never short of content.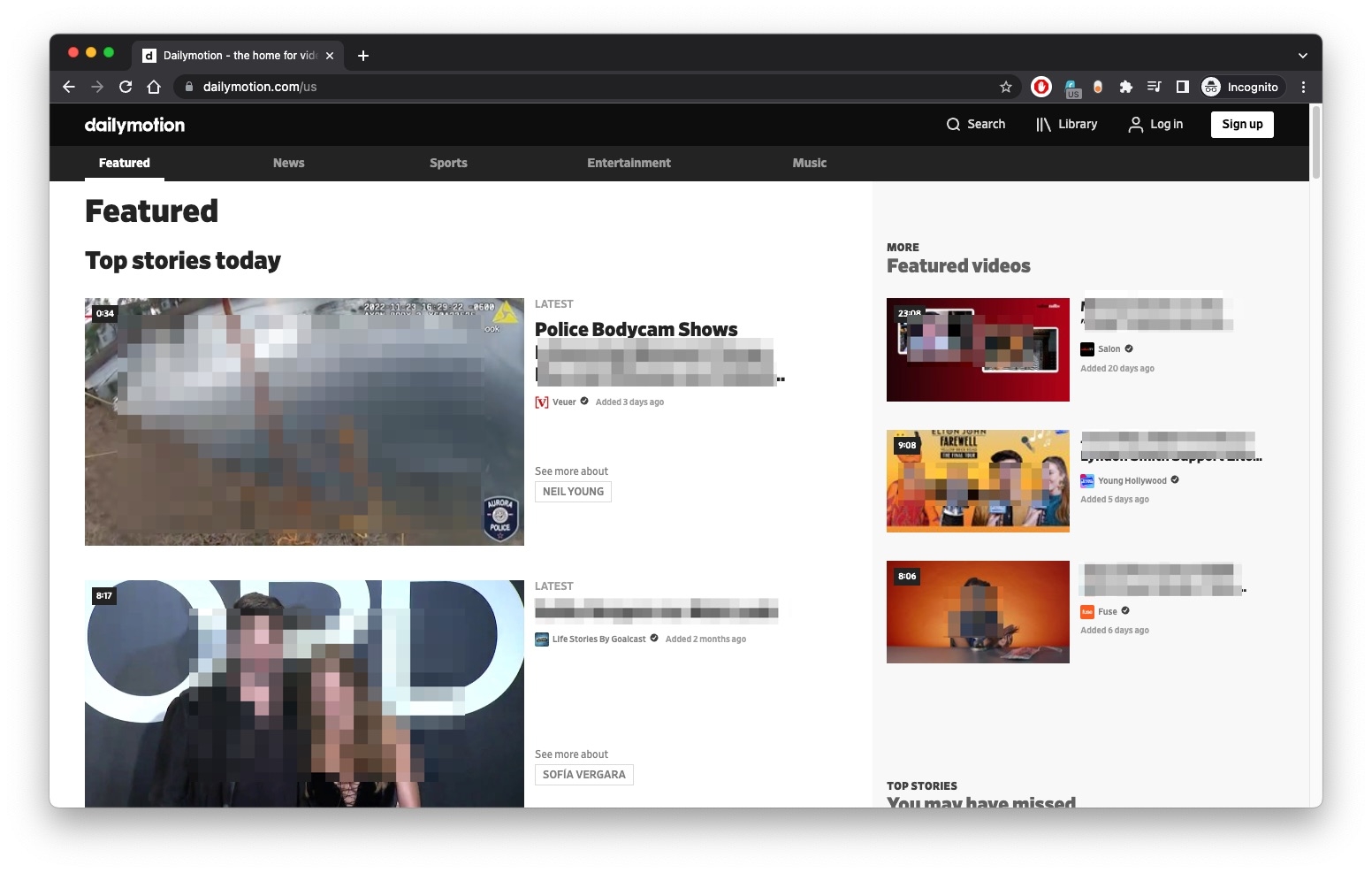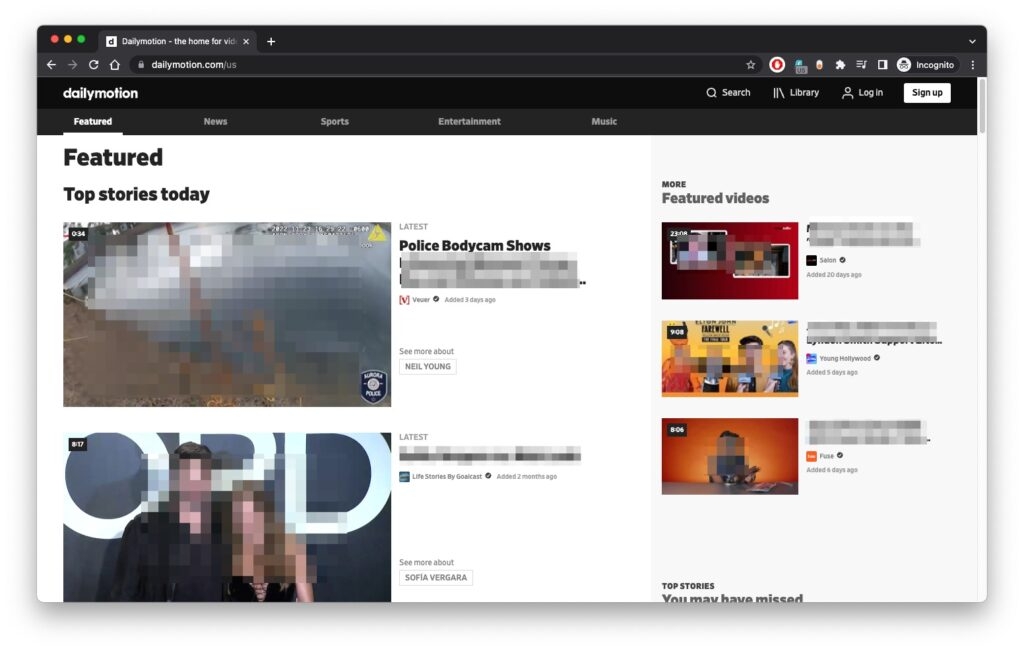 ---
Is Dailymotion Safe for Browsing?
Like YouTube, even Dailymotion is safe and secure for browsing. Since the website is backed by a reputed French company, one can rest assured that the platform is free from viruses and malware.
Here are a few key reasons why we consider Dailymotion to be safe for children as well as anyone who is browsing on this platform:
Child Safety
Some websites are not children friendly for browsing the content. However, it is not the case with Dailymotion. E-Enfance is a child safety organization that has teamed up with Dailymotion to ensure that kids get a safe viewing experience on the platform.
Also, Dailymotion provides parents with essential tools that give them a safer viewing experience.
Malware and Virus
Video-sharing platforms are often targeted by malicious links and popup ads. Most of the high-traffic video-sharing platforms face this issue. In 2012, a few users reported that they were attacked by a virus when they opened the Dailymotion website. However, there were no incidents of such malware attacks after 2012 on the Dailymotion platform.
If you want to be extra secure, you can try to install a paid antivirus license on your system. This protects your system against third-party cookies, malware, and infectious files. You can watch the content without compromising the privacy of your system.
Inappropriate Content
Like any other video-sharing platform, even Dailymotion allows posting adult content on the platform. However, there is an age gate filter that restricts certain users from opening such adult content.
By default, the age gate filter is enabled on the site. If you need to disable it, you need to navigate to the help section and click on 'Age Gate,' and then press 'OK.'
---
Is Dailymotion Safe for Children?
Protecting children from watching inappropriate content on Video platforms is very important. Popular platforms like YouTube have a restricted mode to disable adult content from being watched by children. Even Dailymotion has an age gate filter enabled on the site.
If you want to turn on the parental controls on the Dailymotion website, then follow the steps given below:
On Desktop
Firstly, open the Dailymotion website and log in to your Dailymotion account.
Now, if you scroll down on the homepage, you can find the 'Family Filter' option. Click on it and enable the option.

On Mobile
Open the Dailymotion app on your mobile and login into the account.
Now, switch to the library section and tap on your profile. Here, you can see the settings page.
Here, you can find the 'Family Filter' option. Turn it on.
---
Best Alternatives to Dailymotion
If you are looking for similar platforms like Dailymotion where you can stream the content safely and securely, then here is the list:
YouTube
Youtube is one of the giant video hosting sites that provide users with the latest videos, TV shows, movies, etc. This platform is currently available in over 130 countries, and video creators have a fair opportunity to make money through this platform.
Metacafe
This video-sharing platform is highly focused on short-form videos like music, TV shows, movies, etc.
Vimeo
Vimeo is the next best alternative to the Dailymotion website. This platform also allows creators to upload their content and make money. However, the distinctive feature of this platform is that it allows the viewers to watch content in 4K Ultra HD format.
---
Conclusion
Like any other platform, even Dailymotion has its fair share of pros and cons. However, in terms of security, Dailymotion is safe to watch and browse video content. To keep your system more secure, we recommend you have premium antivirus software installed on your system.
Leave a Comment