Highlights
In the United States, DoorDash is one of the best apps for ordering food from nearby restaurants and paying a small delivery fee.

Nowadays, many users face errors validating baskets while using DoorDash. That's the reason why we are here.

Most of the time, the Error validating basket occurs when the items are out of stock. It might appear that the desired item is available, but it is actually out of stock, though it may not show up in your app due to a glitch.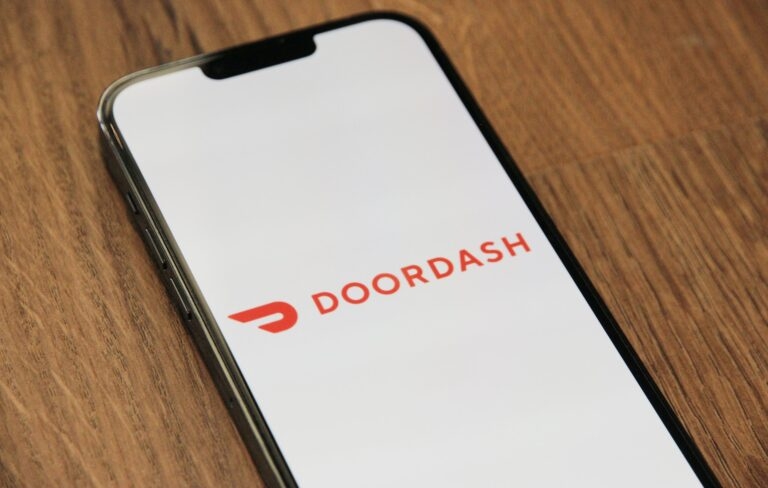 TechLatest is supported by readers. We may earn a commission for purchases using our links. Learn more.
It's difficult to ignore the popularity of DoorDash as one of the most popular food delivery apps. Despite being in such a competitive market, DoorDash remains a unique and impressive service provider.
You can order your favorite foods and more using DoorDash using nothing more than an app if you've never tried it before. But, if you are an avid user, you know nowadays, many users are complaining that the DoorDash error validating basket error.
Well, that's the reason why we are here. In this fixing guide, we will explain how to fix the DoorDash error validating basket error. So, let's get started with the guide.
What is DoorDash?
The DoorDash app can be downloaded from the Apple Store and Google Play Store. You can order food from your favorite restaurants with DoorDash. Besides groceries, you can also have pet food, convenience store items, and more delivered to your home.
In essence, DoorDash allows you to order anything online and have it delivered to your door. You can also pick up your orders at DoorDash when you're having a busy day, so you can grab them and go.
What Does DoorDash Error Validating Basket Mean?
DoorDash's "error validating basket" error occurs when your order is not correctly identified by the app. Thus, you cannot proceed to finalize payment and delivery details, such as finalizing the order.
In order to use the DoorDash app, you must resolve the "error validating basket" error. It can occur for a number of reasons:
DoorDash's app needs to be updated.
It appears that you lost your internet connection while you were placing your order on your computer, tablet, or phone.
You have no items in your cart.
There is a problem with cache memory in your app.
It appears there is a problem with registration.
---
How To Fix The DoorDash Error Validating Basket Error
So, here are some fixes that have the potential to resolve the DoorDash error validating basket error:
Fix 1: Update Your DoorDash App
DoorDash's outdated app is commonly responsible for the "error validating basket" error. In order to keep DoorDash running at its best, the service regularly releases app updates that fix common bugs.
Therefore, to receive the best service from DoorDash, users need to keep their apps up-to-date. If you haven't downloaded an update in a while, you may encounter the "error validating basket" error from DoorDash. Here's how you can update the DoorDash app:
For iOS Devices:
Open the Apple App Store.
At the top of the screen, click on your profile icon.
Scroll down to see all the pending updates.
If it needs updating, update Doordash.
For Android Devices:
Open the Google Play Store.
You can select the icon that represents your profile.
Choose the Manage Apps & Devices button.
Select the Doordash app from the list, then click Update.
---
Fix 2: Clear Doordash Cache
In the Cache, temporary data is stored. On your phone, it saves the data of the apps you are currently using.
However, sometimes it gets filled, preventing the app from functioning properly and eventually leading to the error. Here are some steps you can follow to delete your cache memory.
For iOS Devices:
Open the Settings app.
Under General, click iPhone Storage.
Then select Manage Storage.
Thereafter, click on DoorDash.
To offload files, tap Offload on the app.
For Android Devices:
Ensure that your internet connection is stable.
Go to your phone's settings menu.
Click on Storage & Cache.
Locate and click the DoorDash app.
From the menu, select Clear Cache.
Once you have finished, you will be logged out of your account. You can check whether the error verifying basket appears when you go back to your account and place an order.
---
Fix 3: Get a Stable Internet Connection
There are several ways to fix an internet connection problem, including checking your connection. Your connection could be unstable if you are far from your router or in a spot with poor signal strength.
If you don't have a WiFi network nearby, try connecting to another one. There's no need to worry about the "validating basket DoorDash" error anymore.
It is a good idea to check if airplane mode is enabled. If it is, you will not be able to connect to cellular towers.
It will be impossible for you to access the internet, and you won't be able to receive calls or texts either. On iOS and Android devices, here's how you can disable Airplane mode:
You can open the control center/notification panel by swiping it down.
Click on the airplane icon.
---
Fix 4: Fill Up Your Cart
Whenever you place an order using an empty cart, you are notified that your basket has not been validated. To place an order, you must add the items to your cart. Here are the steps you need to follow in order to add items to your cart:
Open Doordash on your phone.
You can then search for the item you wish to purchase.
Select the item and click Add to Cart.
Once your cart is full of everything you need, you will need to confirm your order. It could solve the "doordash error validating basket" problem.
---
Fix 5: Resolve Registration Issues
It is relatively rare to have registration problems. Alternatively, this may be the cause of the problem if none of the other techniques have been successful.
It is possible to experience registration issues if your username and password are incorrect. In order to debug, log out and re-enter your DoorDash app. If it won't let you, try making a new password and see if that works.
---
Fix 6: Resolve the Trace ID Error
It is possible that you may not be able to trace your ID if you have applied all of the above fixes and are still getting the error.
Sometimes, an executive will not confirm your order if he or she cannot trace your identity. If this is the case, simply contact the company's official website or customer service.
As soon as the issue has been resolved, you can place the order and enjoy the services of the company.
---
Fix 7: Update the System OS
When device manufacturers introduce a new feature, their users have the opportunity to benefit from it. It is unfortunate that these updates are not always installed by users.
Consequently, the new features don't work with the outdated system OS, resulting in the error message "doordash error validating basket."
Click on Settings.
On an Android device, select Software Update. On an iPhone, select General > Software update.
Check if there are any updates available now.
Check if an update is available. After you download them, it will reboot your device to install them.
Check if the Doordash error validating basket is resolved by running the Doordash app after the process is complete.
---
Fix 8: Contact Customer Support
When none of these suggestions have been successful, consider contacting DoorDash's customer service. You can reach DoorDash customer service by calling (855) 431-0459 if you need assistance.
You can also reach DoorDash's customer support team by text message through their online customer support portal. You can also reach customer support through DoorDash's application.
---
Sum Up
So, that's how to fix the DoorDash error validating basket error. I hope that the troubleshooting methods mentioned in this article helped you. For more info, comment below and let us know. 
Further Reading:
Leave a Comment