Highlights
Killer Network Service (KNS) monitors network traffic and assigns resources accordingly to improve gaming performance.

Due to its constant network traffic analysis, KNS might result in high CPU usage.

That's why we need to disable it or stop it from running in the background. 

Luckily, we have some methods using which you can easily disable the Killer Network Service.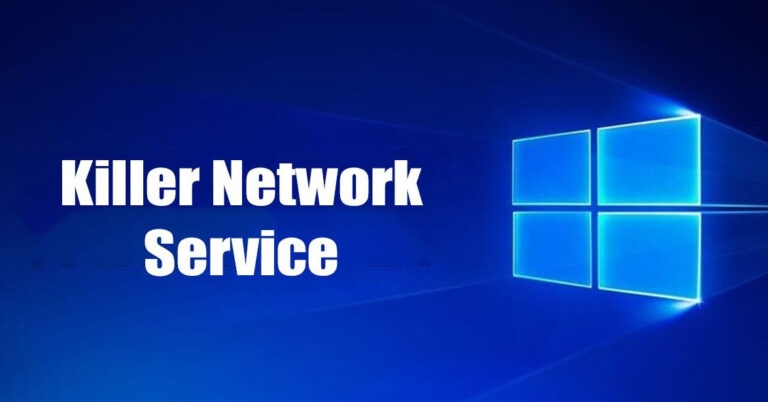 TechLatest is supported by readers. We may earn a commission for purchases using our links. Learn more.
No matter what type of online gaming you play or how seamless your 4K video streaming is, network performance is crucial to the overall user experience.
In addition to software and hardware solutions designed to optimize network performance, Rivet Networks has created Killer Network Service.
In this article, you will learn about the Killer Network Service, its features, benefits, and how it can enhance your online activities.
What is Killer Network Service? 
Users of Killer Network Service will find a smoother, more responsive internet experience thanks to a suite of network optimization technologies. Streamers, gamers, and content creators require low latency, high bandwidth, and network prioritization, which are specific to these technologies.
It is important to note that network hardware is a key component of Killer Network Service. Among the features offered by Killer Network adapters are Advanced Stream Detection and Advanced Game Detection, integrated into select laptops and motherboards. In this way, gaming and streaming traffic is recognized and prioritized.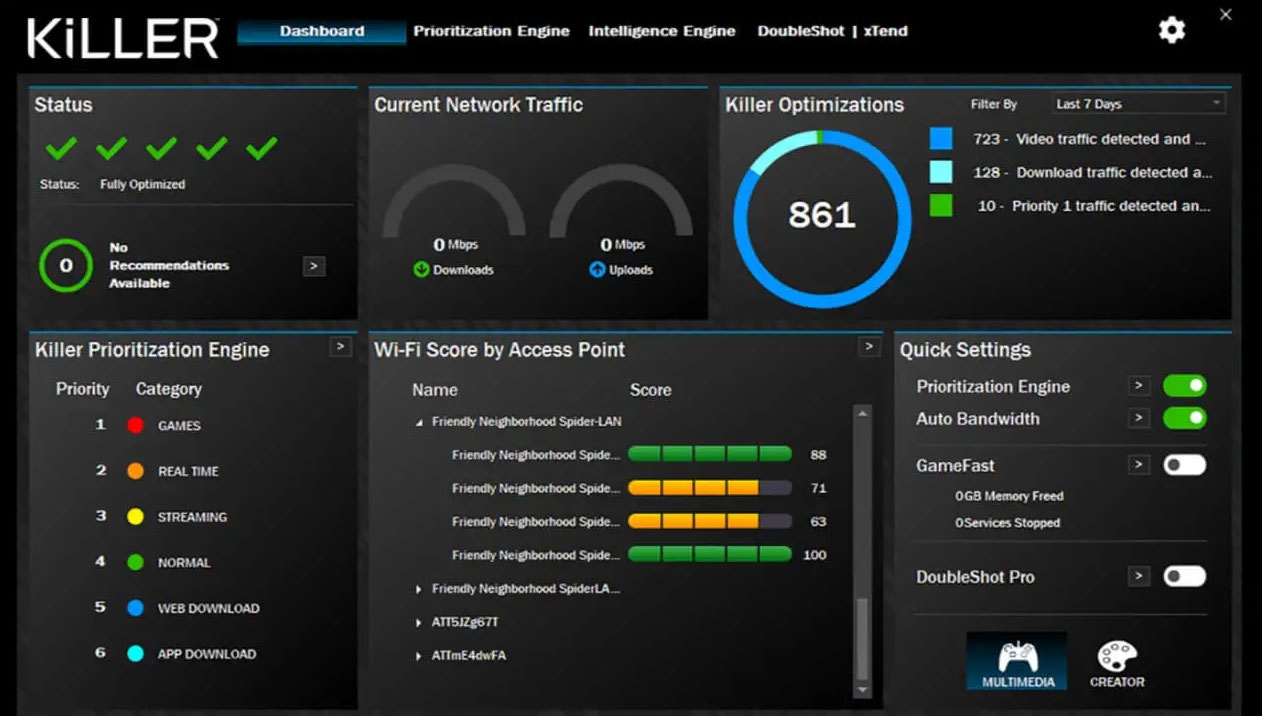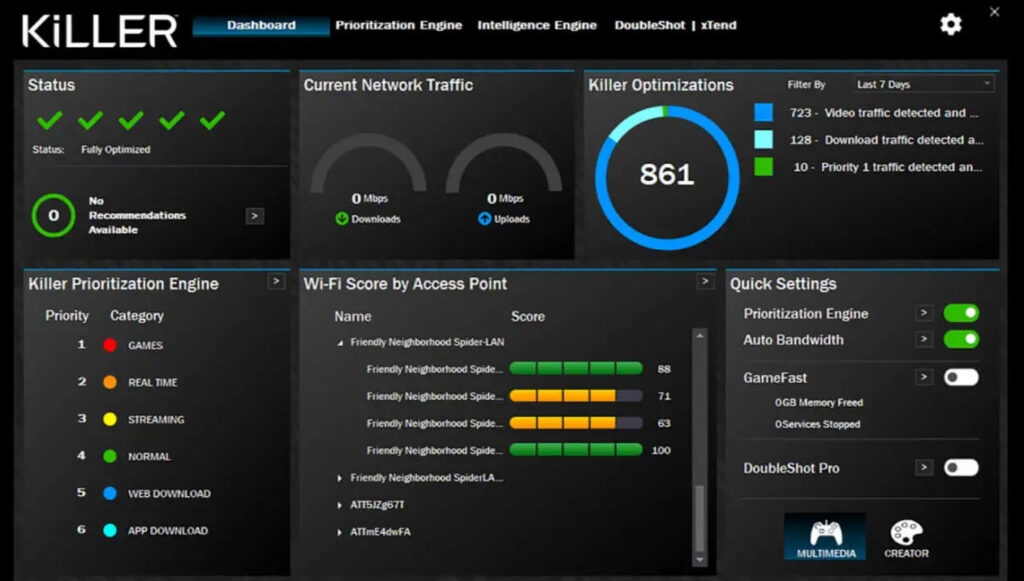 ---
Why is Killer Network Service on my computer?
Data can be sent and received over the network using the Killer Network Service, a Windows service. There is a possibility that Killer Network Service was included in the installation package for any network drivers that you recently installed from the Internet.
It is not malicious to use the Killer Network Service. By optimizing your Internet connection, it enhances the overall performance of your computer.
Game enthusiasts commonly use this service to improve their gaming experience. Additionally, regular users can use it to optimize their internet connection for a faster online experience.
---
Why Does Killer Network Service Cause High CPU Usage?
It has been reported that some users have experienced high CPU usage with the Killer Network Service. In the background, the KNS process monitors network traffic. This can lead to a higher CPU load.
When a game or stream of video is running on a system that is under heavy load, this is especially true.
Despite the fact that high CPU utilization is not always a problem, it is important to understand it. There will be many processes that consume system resources on a PC, and this is a normal occurrence.
It may, however, result in slower performance and lower system stability if the KNS significantly increases CPU usage.
You can reduce the performance impact of the Killer Network Service on your PC by doing so. During demanding tasks, it may be necessary to adjust the settings of the KNS process or to temporarily close it.
To ensure that the KNS is running the latest version, you can check for updates. There is a good chance that newer versions will include performance optimizations.
---
Is Killer Network Service Bad for My PC?
There is no reason to think that KNS is bad for your computer; in fact, it tries to improve your gaming experience. Due to the fact that different types of malware mirror the name "KNS" in order to gain invisibility, it has picked up a bad reputation.
Sometimes, however, this service starts using a lot of CPU time, monitoring your computer's wireless network activity and traffic, as well as setting bandwidth and other priorities based on your network activity.
Is Killer Network Service a Virus?
There is just a background service called Killer Network Service. There is no virus in it. Nevertheless, different types of malware use the name "KNS" to disguise themselves so that anti-virus software can't detect them. It is common for legitimate services to have their own path on your computer, but malware won't.
If you want to check if your KNS service is not malware, follow these steps:
Open the File Explorer program.
Click on the Path Bar.
Here is the registry to copy:
C:\Program Files\killernetworking\killercontrolcenter
Afterward, you can click on any file named Killer Network Service or KNS, click on properties, and then confirm that the patch is the same as the previous one. The malware files are those that do not have the same path, so you should delete them.
---
Can I delete the Killer Network service?
There is no need for this software to run on your computer, but it will improve the connection speed. By doing so, the internet's download and upload speed can be increased.
Using this method, you can also reduce your ping time, which will help you when playing online games. Despite its purpose of improving your gaming experience, the Killer Network Service may also cause you problems.
There is a possibility that this service will prevent other programs from working properly or even cause them to crash. In addition, users have complained that the service consumes a lot of CPU power.
In addition, it allows cybercriminals to infect your computer with malware. By giving them a similar name to KNS, they disguise them as other services.
If you don't want to use The Killer Network Service, you can uninstall it by following the steps below:
To open the Run dialog box, press Windows + R simultaneously.
Simply type services.msc and press Enter.
Double-click Killer Network Service.
Select Stop under Service status, then click OK.
---
Disabling the Killer Networking Service
It is easiest to disable the service straight away to stop it from consuming system resources.
Press Windows key + R and type services.msc. Click Ok.
It will appear as a dialogue box called Services. Look for Killer Network Service on the list.
Right-click Killer Network Service and select Properties.
Select Disabled under Startup type. After that, click Apply.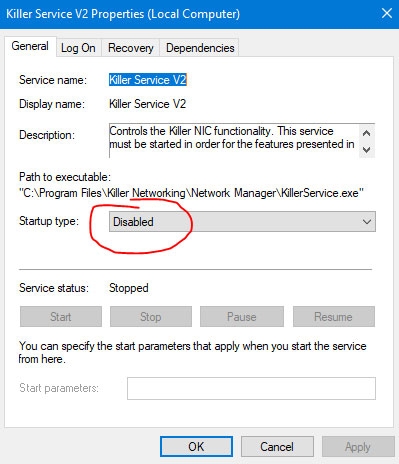 ---
Change the Power Settings
It is also possible to reduce the high CPU usage of the KNS service by adjusting the power consumption of your computer. Here are the steps to follow to do this.
Open your PC's settings.
Click on "System".
Go to "Power and Sleep". 
Now, select "Best Performance" in the Power mode. 
If you alter the power settings on your computer, you'll notice an improvement in CPU performance. In turn, this will enhance your gaming experience.
---
Run an SFC Scan
One of the most common causes of strange behavior on your PC is corrupt files. Here's a way to get rid of them.
Use Windows Key + S to bring up Cortana/Search and search for Powershell. From the search results, select Windows Powershell.
To scan your system for issues, type sfc /scannow.
To resolve any problems identified by SFC, run the following command. DISM /Online /Cleanup-Image /RestoreHealth
It should work fine after restarting your PC.
---
Uninstall Killer Network Service
It is only possible to uninstall KNS altogether if none of the above methods resolve the high CPU usage caused by KNS.
Because KNS isn't a primary Windows app, you don't have to worry about potential setbacks. Its removal won't significantly impact the day-to-day activities of the company. 
Here are the steps to uninstall KNS.
Open the Control Panel.
Click on "Programs and Features".
In the pop-up window, look for "Killer Network Manager Suite". Click "Uninstall" and follow the prompts to complete the process.
Then select "Killer Network Service Suite" and click "Uninstall".
And if you are on a new Windows like Windows 10 or 11, just go to Settings > Apps > Installed Apps > Uninstall Intel Killer Performance Suite.
In addition to removing the Killer Wireless Drivers from your computer, you should also follow these steps.
---
So, that's all we have for you on how to get rid of the Killer Network Service. It's our hope that this guide has helped you. In case you need more info, comment below and let us know.
Further Reading:
Leave a Comment