TechLatest is supported by readers. We may earn a commission for purchases using our links. Learn more.
There was a time when we used to write down our wishlists on paper or keep catalog clippings. But as technology grew, there are now handy apps to manage our wishes, simplify gift-giving, and simplify our shopping.
These apps act as personal helpers for keeping our things and likes organized. Whether you're planning for a special day or just some retail therapy, these apps have your back.
This article explores the coolest wishlist apps that make shopping more organized and fun. Say goodbye to scattered lists as more organized and enjoyable shopping exists!
Top 11 Best Universal Wishlist Apps
Look into these Top Universal Wishlist Apps to make your preferences more precise and tension-free about what to choose for future purposes.
1. Giftster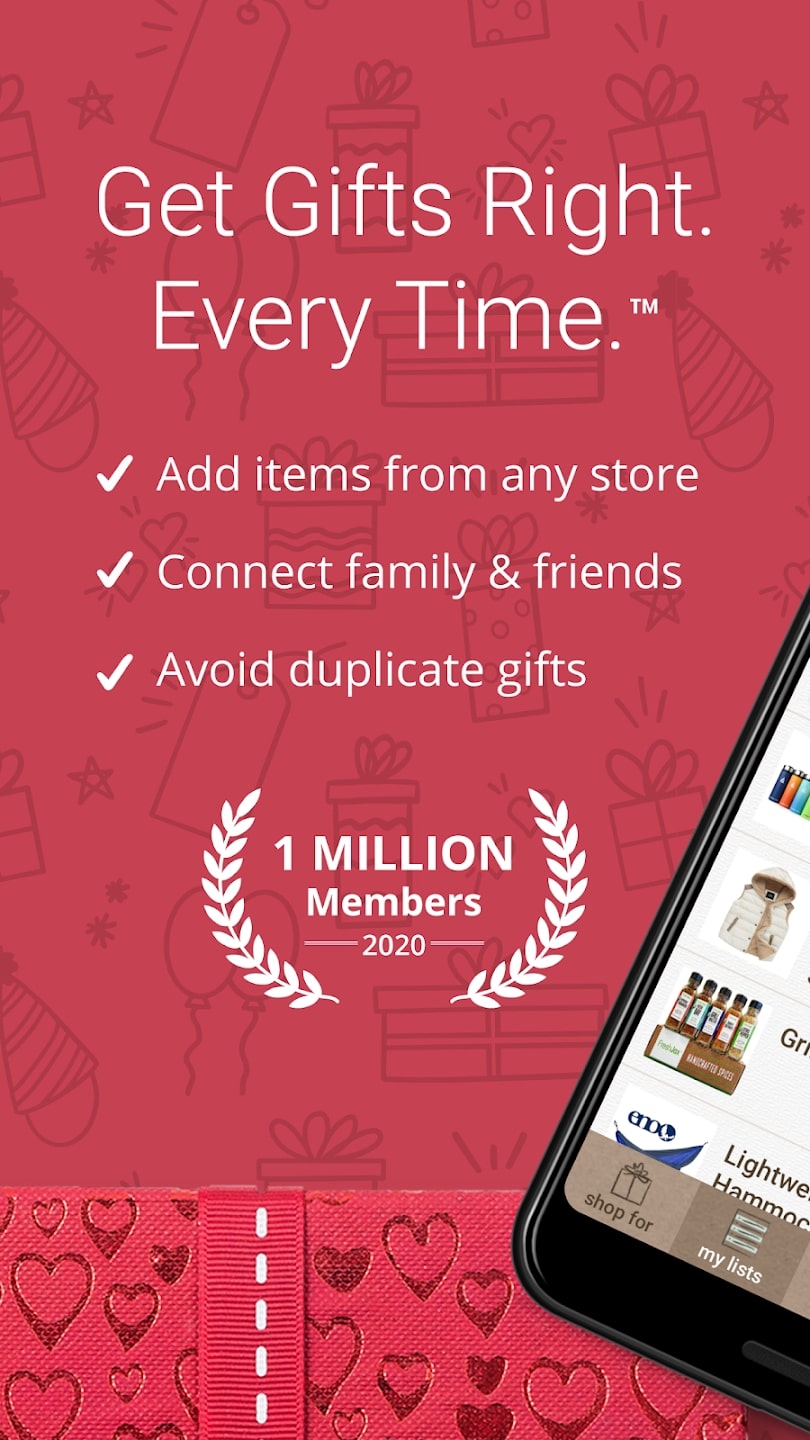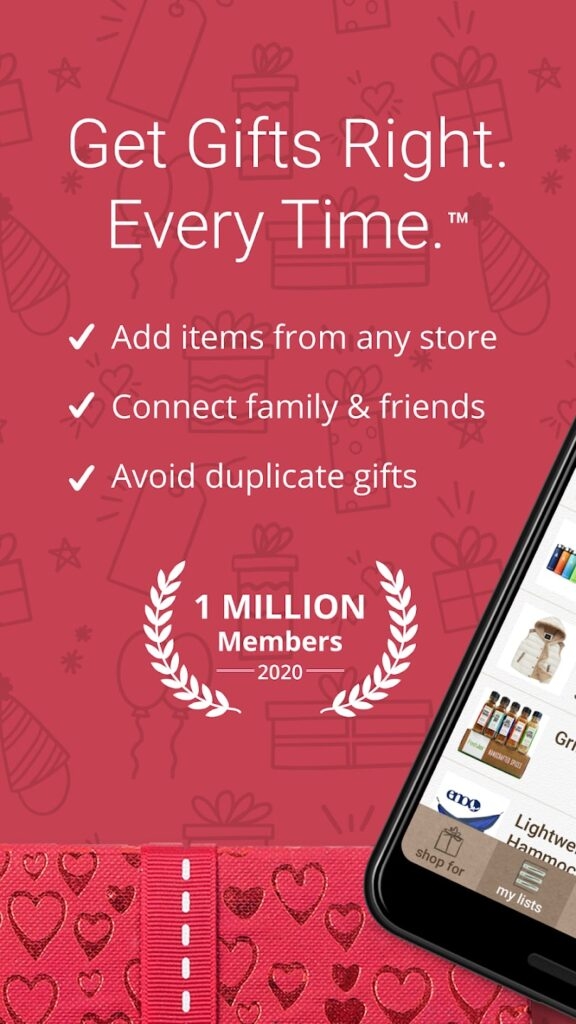 When you ask about the best Universal wishlist apps, Giftster will be at the top. Giftster is your go-to solution for stress-free holiday shopping. This user-friendly app takes the anxiety out of finding the perfect gifts.
It offers the convenience of creating private group chats for your family and various friend circles. Giftster also allows you to join other private groups dedicated to gift-giving, making the shopping experience collaborative.
Within your group, everyone can see each other's wishlists, and you can even shop together. Group members can mark items they've already purchased to prevent duplicate gifts. It's a practical way to ensure your loved ones receive thoughtful and unique presents.
Giftster offers additional features, including adding a Secret Santa draw to your group, rating gift ideas using a 5-star system, suggesting items for your friends' wishlists, and easily inviting members to your Giftster group from your contact list.
This helpful app is available for free on both the Apple App Store and Google Play Store, making it accessible to many users.
---
2. WishUpon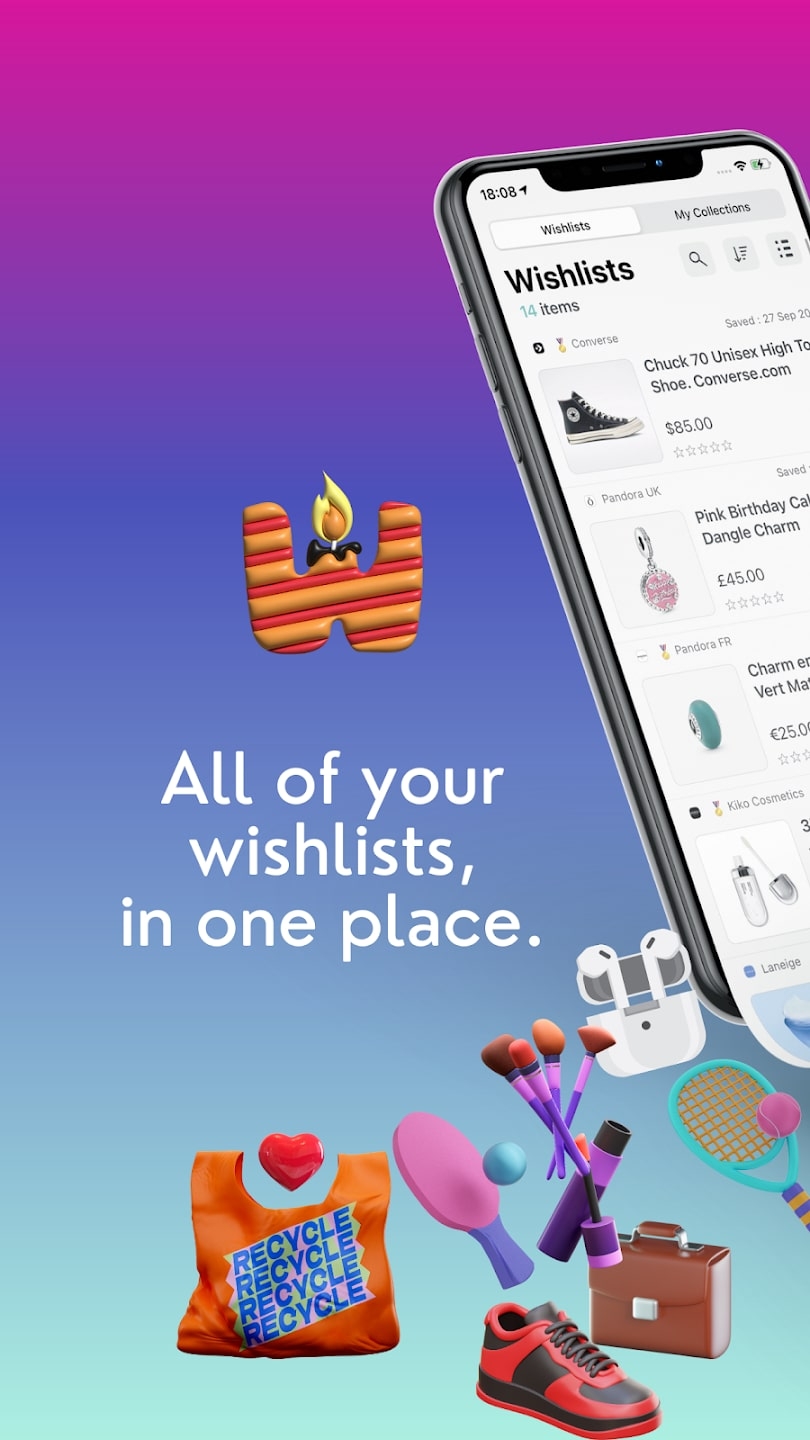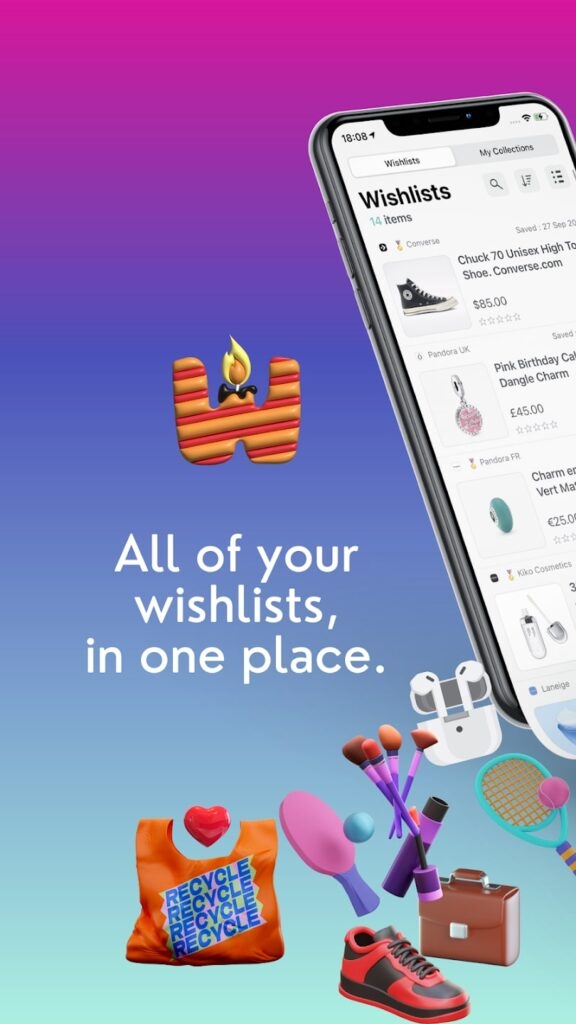 WishUpon is another handy universal shopping wishlist app that organizes all your shopping desires in one place. It's not just about creating lists; it also helps you save money by notifying you when prices drop on the items you've added.
If you're looking for shopping ideas, WishUpon's 'Top Store' and 'WishUpon Pick' features can introduce you to new brands and trendy items by exploring public wishlists.
The basic WishUpon app is free, but you can access even more features by subscribing to WishUpon Plus, which costs $1.99 monthly.
This upgrade allows you to create unlimited wishlists, manage purchased items, and more. You can download the app on both iOS and Android platforms. Happy shopping!
---
3. Wish Explorer
Wish Explorer is another great option to find that perfect gift to make your loved ones happy. With this user-friendly tool, you can easily create and share lists of gift ideas, organizing your wishes effortlessly. What sets it apart is the ability to gather opinions and compare features of various items.
Whether online or offline, Wish Explorer works seamlessly on any device. It even offers voice dialing and automated data import, ensuring your desires are always saved. Create wish lists for any occasion and stay on top of your self-organization game.
The "drag and drop" function allows instant data synchronization, and the "Share" feature lets your friends in on your dream gift. Plus, you can explore your friends' wishes and ensure you never miss the mark with your presents. At the group level, you can reserve gifts and notify everyone it's yours to provide.
Wish Explorer is your versatile tool for personal purchases, thoughtful gifts, and special occasions like Christmas, birthdays, weddings, and more.
---
4. MyRegistry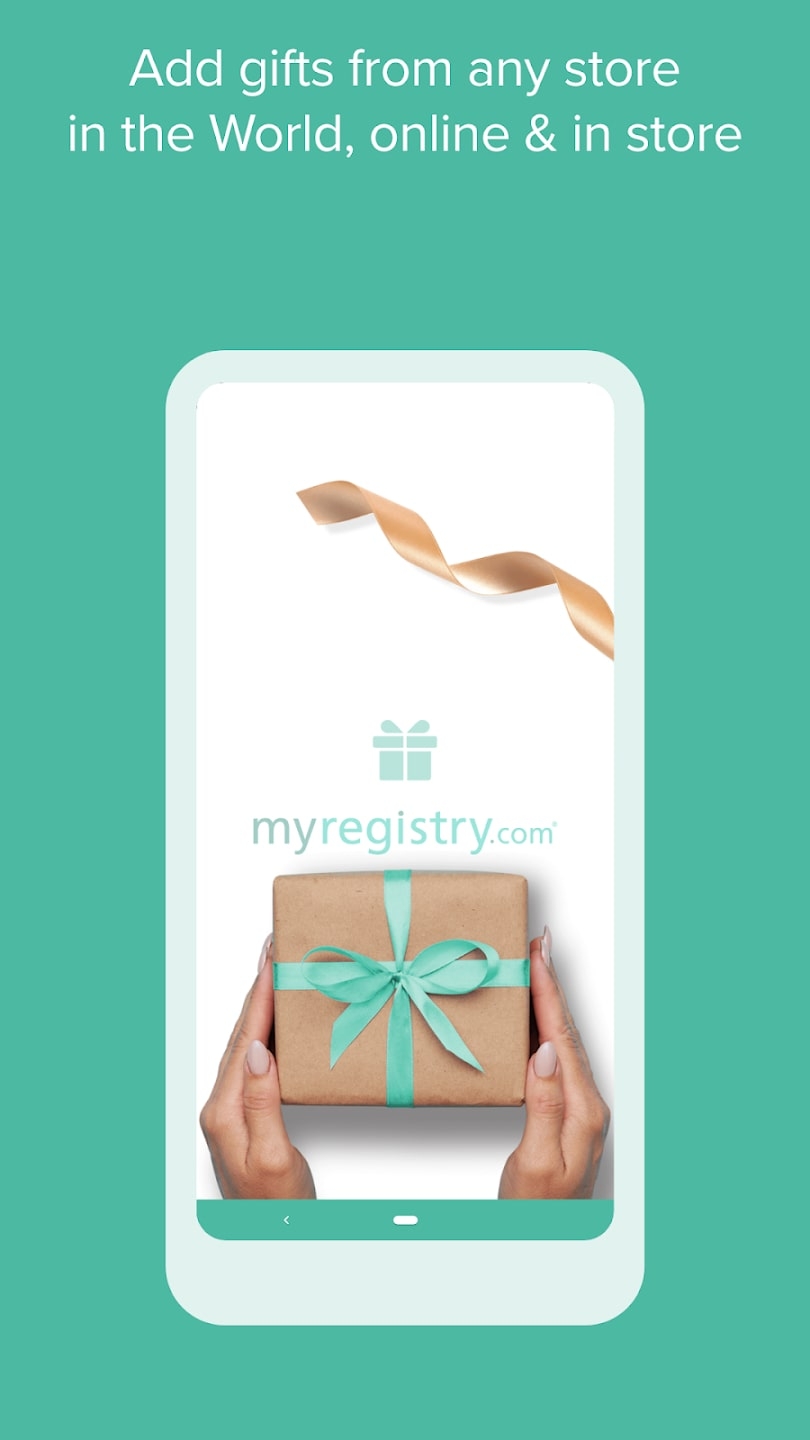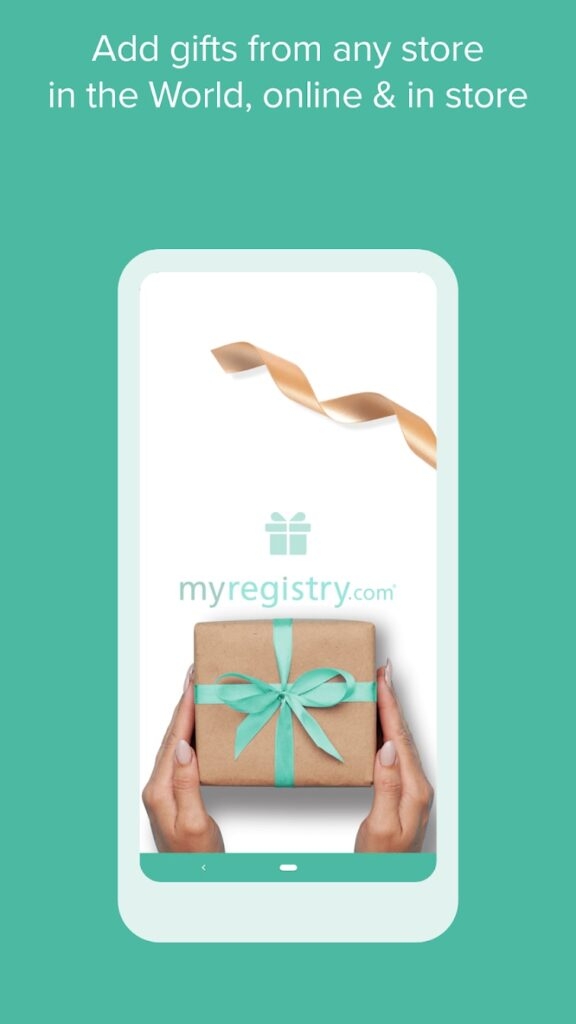 MyRegistry is the ultimate universal gift registry app that lets you add gifts from any store worldwide, whether it's an online or offline retailer. This is a go-to option to choose without any further consideration.
This versatile wishlist app allows you to create lists for various occasions, including weddings, birthdays, and baby showers. The real game-changer is the seamless integration of your store registries, like Amazon and Target, into one easy-to-manage gift list.
Creating a wishlist is a breeze; simply snap a picture and provide details on where your guests can purchase the gift. MyRegistry is ideal for expectant parents, soon-to-be brides, or anyone organizing a special event.
You can even register for cash gifts to fund your honeymoon, new home, and more, making it an all-in-one solution for your gifting needs.
---
5. I-wantit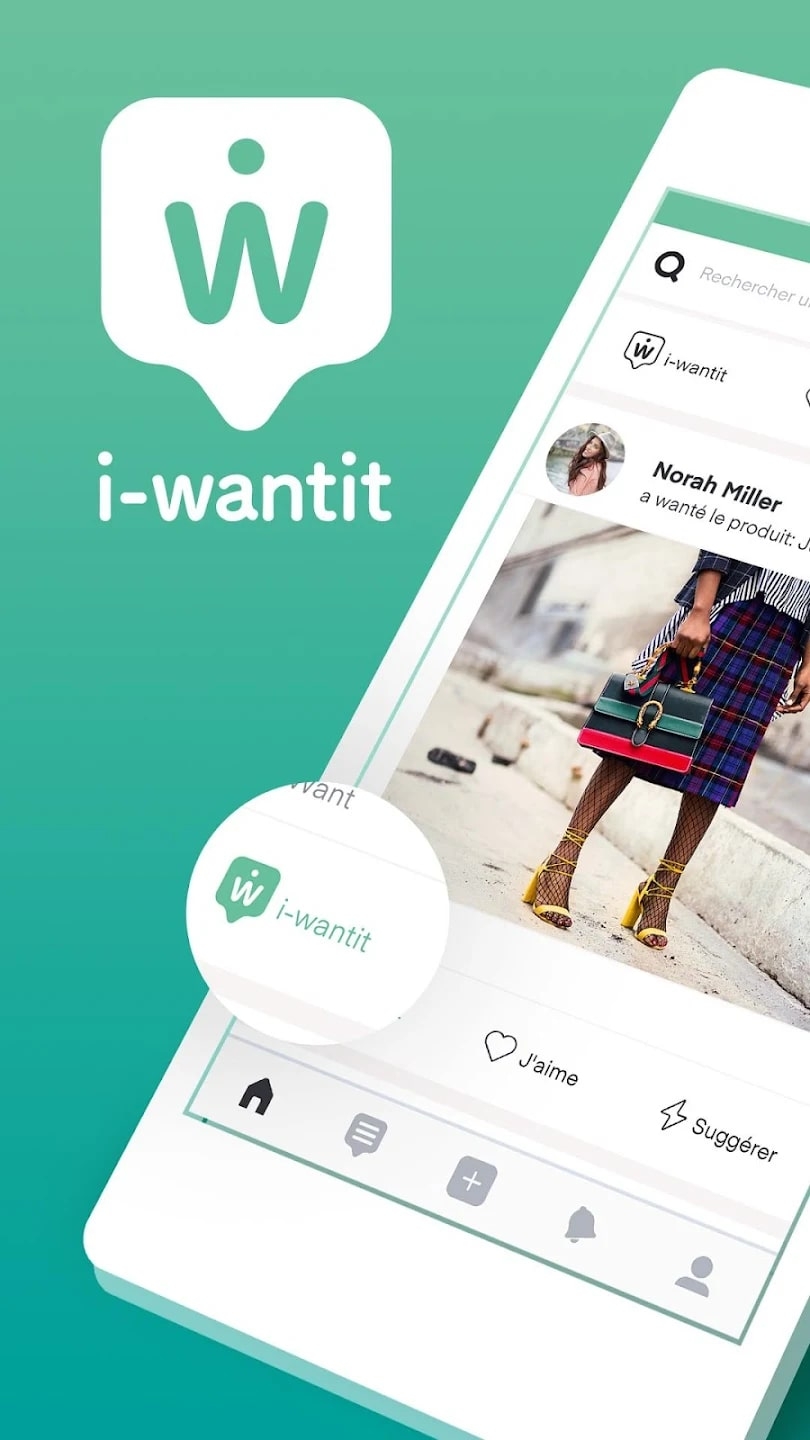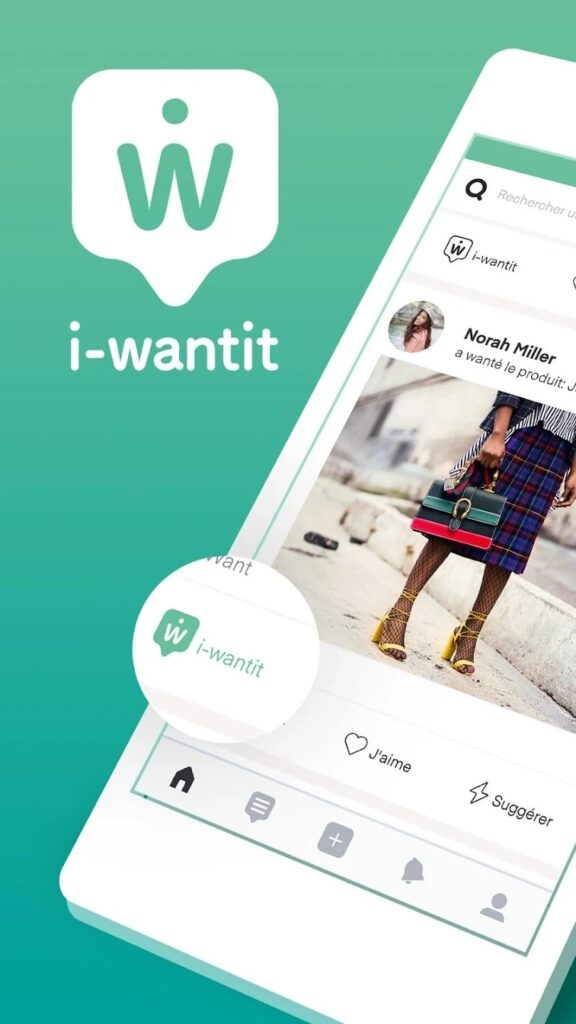 For those with many wish lists for various occasions, be it birthdays, weddings, graduations, or engagements i-wantit is the go-to shopping wishlist app you can choose. With its user-friendly and straightforward interface, creating wish lists has become easier.
The app simplifies the process, allowing you to list your desires for any event, and the best part is that everyone can access it, ensuring they know what's on your wish list.
What sets i-wantit apart is its effectiveness in quickly helping you find your dream items. It even includes store information, saving valuable time searching for your listed items.
Another great thing is that the app is surprisingly lightweight, occupying just 15MB of your smartphone's memory. Over 50 users already trust it, and you can get it for free on both the Play Store and App Store. If you're eager to streamline your wishlist management, this app is worth a try.
---
6. Wishfinity
Wishfinity is another Android wishlist app that offers a good experience for users. To get started, you'll need to create an account, which can be done within the app or by linking your Google or Facebook account. Once you're in, set up your profile and include your birthday.
Navigating the app might seem tricky initially, but here's how it works: Head to the "Add Wish" section, where you can select gift categories of your choice.
Each category conveniently features popular brands, making it a breeze to discover the items you desire. Alternatively, you can add items from website URLs or include pictures of gifts directly from your phone's gallery.
Once you've curated your wishlist, save it in the "My Wishes" section. Additionally, you can explore the trending gifts of the moment for inspiration if you're unsure what to add. Wishfinity is a handy app for Android users looking to organize their wishlists and discover the perfect gifts.
---
7. WishSprout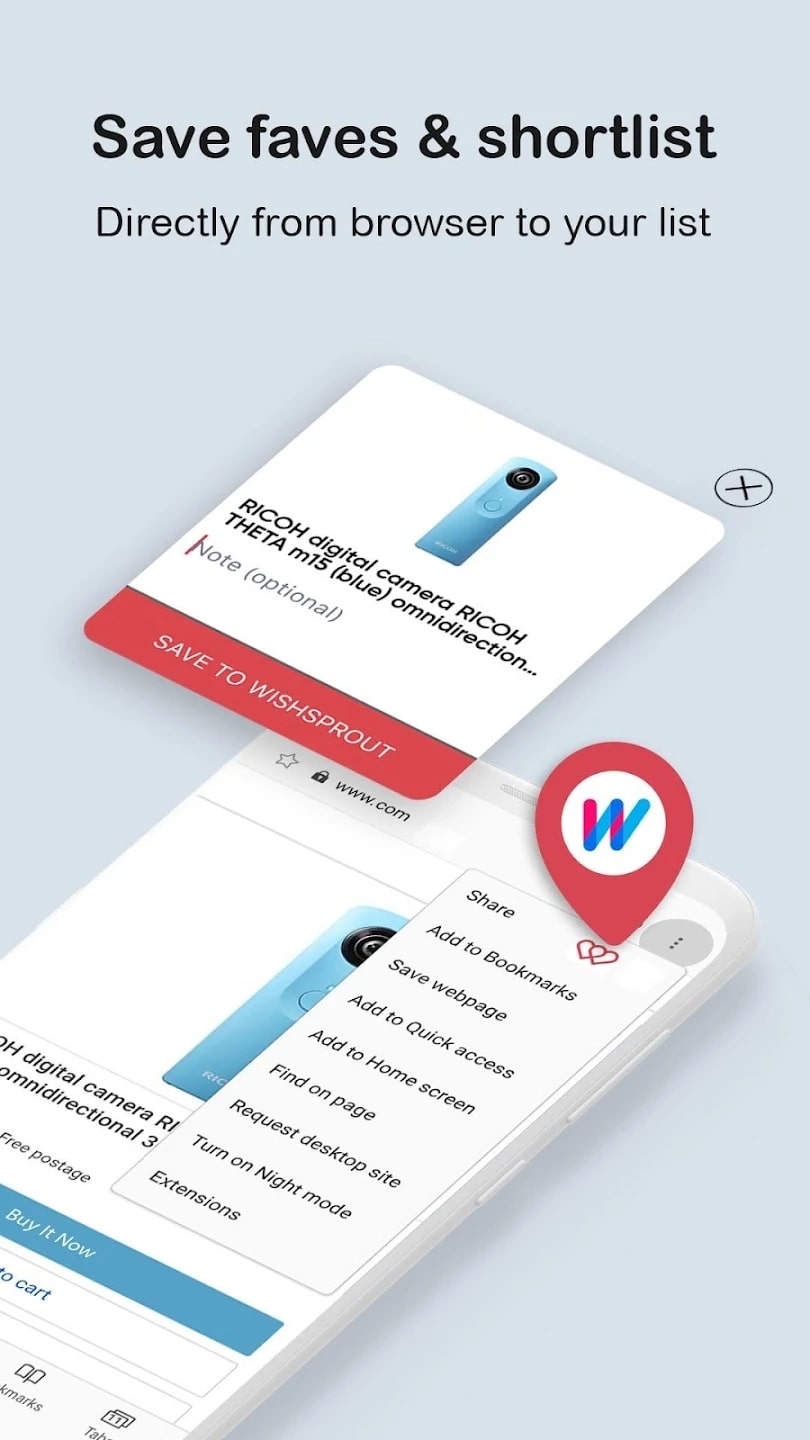 What if we tell you you can shop with friends in real-time? It's something like that: WishSprout is here to make it happen.
With WishSprout, you'll never have to shop online in isolation again. One of the app's key features is sending real-time push notifications to get your friend's opinions.
It's all about making shopping a collaborative experience. Once you've added something to your wishlist, you can easily share it with your family and friends.
With WishSprout, you can save your favorite items from any online store in one place. Your wishlist becomes your easy access to the things you want.
The checklist feature helps you stay organized while shopping, making it the top choice for those who want to shop with friends and stay well-organized online.
---
8. Giftbuster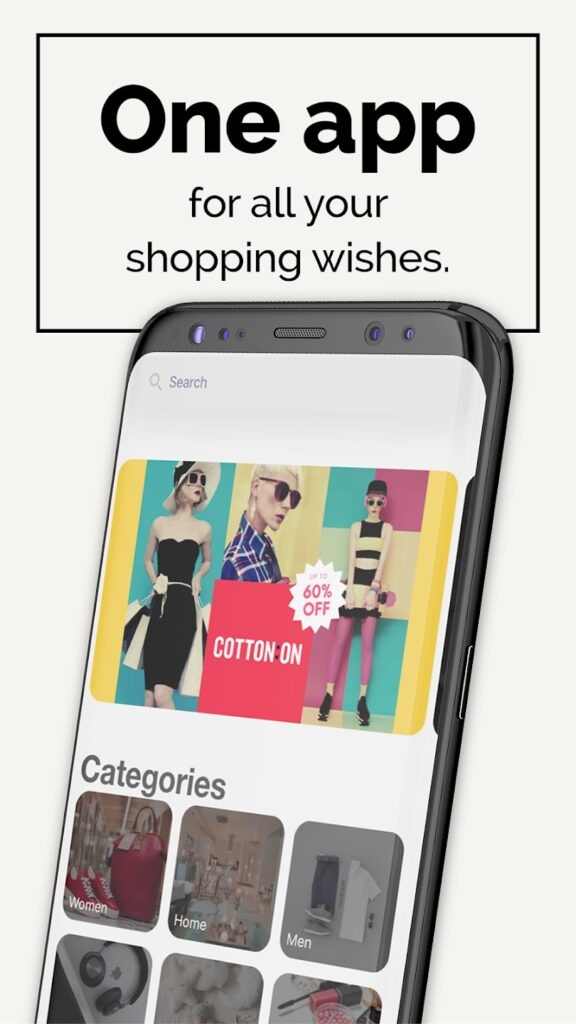 Next on the list is also here to fulfill your wishlist demands: Giftbuster, an app designed for Android and iOS devices. Much like the other options we've discussed, Giftbuster allows you to share "cards" with people, creating an opportunity for delightful surprises. However, what sets Giftbuster apart are its user-friendly features.
This app boasts a straightforward and intuitive interface, making it accessible even for less tech-savvy users.
Creating a wishlist that's clear and easy for family and friends to understand is easy. Plus, the app sends timely notifications to everyone when it's time for gifts, ensuring no special occasion is missed.
Additionally, Giftbuster offers a robust search and storage system for potential presents, enhancing your overall gifting experience. Giftbuster is a popular choice for many users looking for an easy and efficient way to manage their wishlists and gift-giving.
---
9. Elfster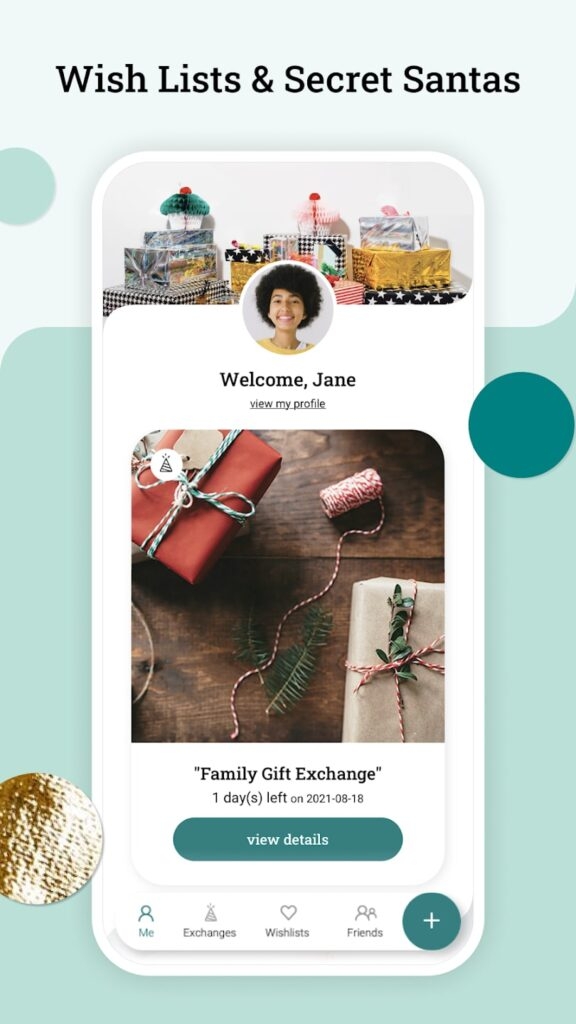 The Elfster app is like having a holiday gifting elf at your service! This app is all about making gift-giving fun and easy. You can create wishlists and even do a Secret Santa gift exchange with your friends, family, or co-workers.
When you set up your gift exchange, you can decide on a budget that works for everyone. The best part is that you can share your wishlist with others to give them gift ideas.
And if you're not sure what to add, Elfster has a list of the coolest trending items to get your creative gift-giving juices flowing.
Whether you have an iPhone or Android, you can download Elfster and start your holiday gifting adventure. It's like having a digital North Pole in your pocket, ready to make your gift-giving season special.
---
10. GoWish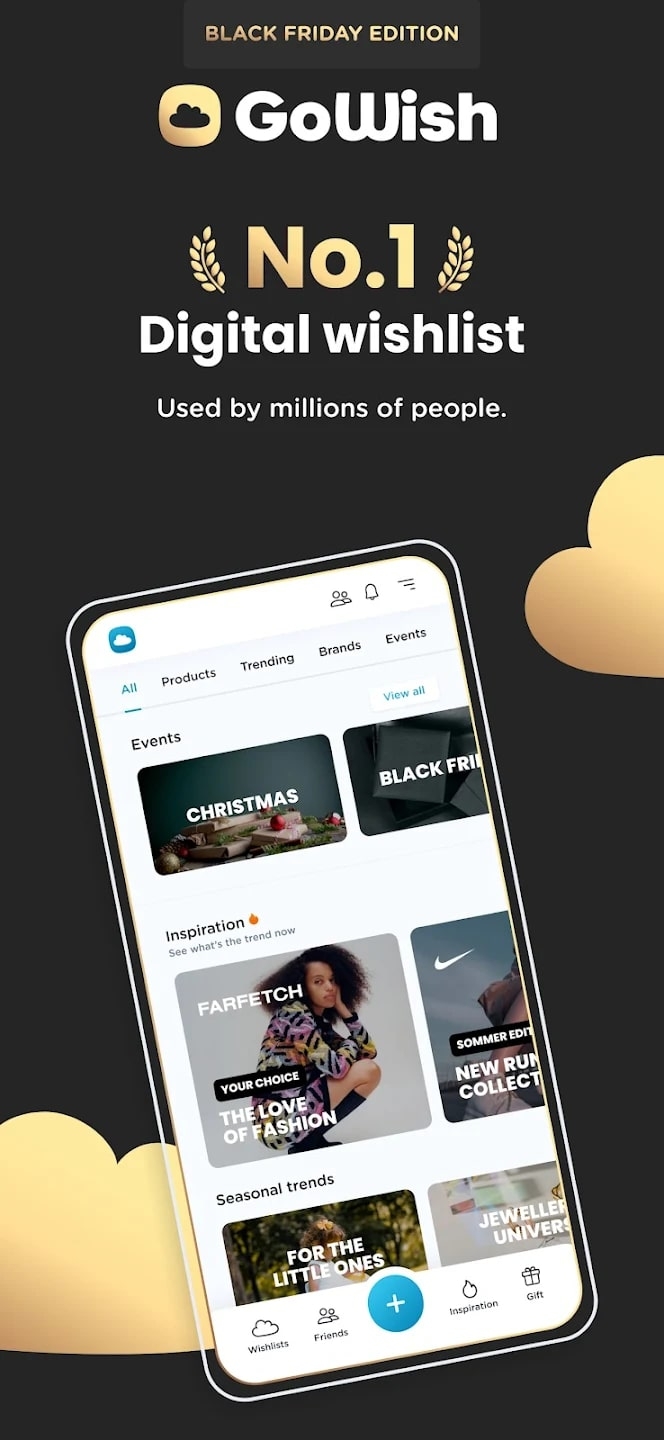 GoWish is a fantastic digital wishlist app for keeping your wishes in one convenient place. You can easily share your wishlist with your loved ones so they know exactly what you want and can reserve and purchase those special items.
What's great about this app is that you can add wishes from online stores worldwide. It's not just for receiving gifts; you can also use it to remember things you need to buy for yourself.
One of the best features is that it helps avoid those awkward moments of getting duplicate gifts for your birthday or other special occasions. Your guests can see what's already reserved, which is a good deal.
Also, it's ad-free and completely free to use. This could be your smart choice whenever it's about to solve a bulk wishlisting task.
---
11. Listery: Wish List For You & Family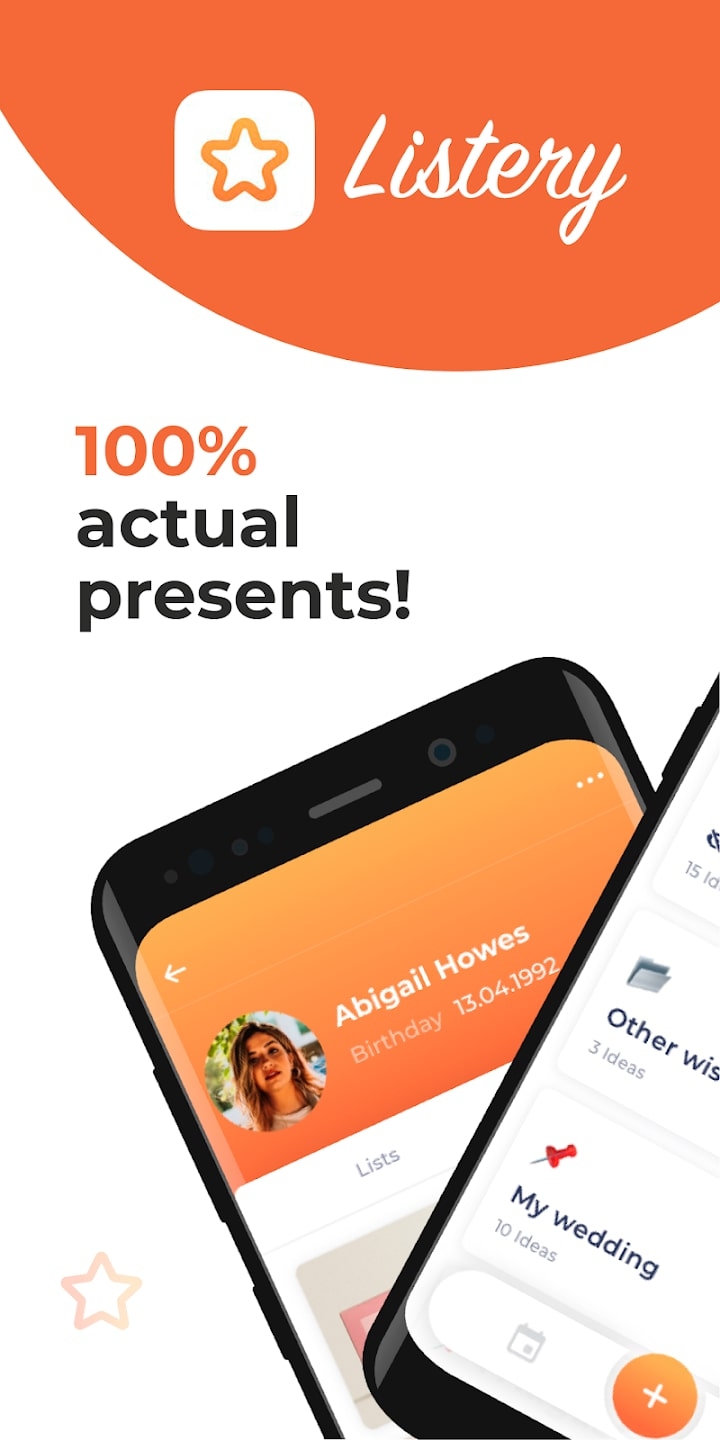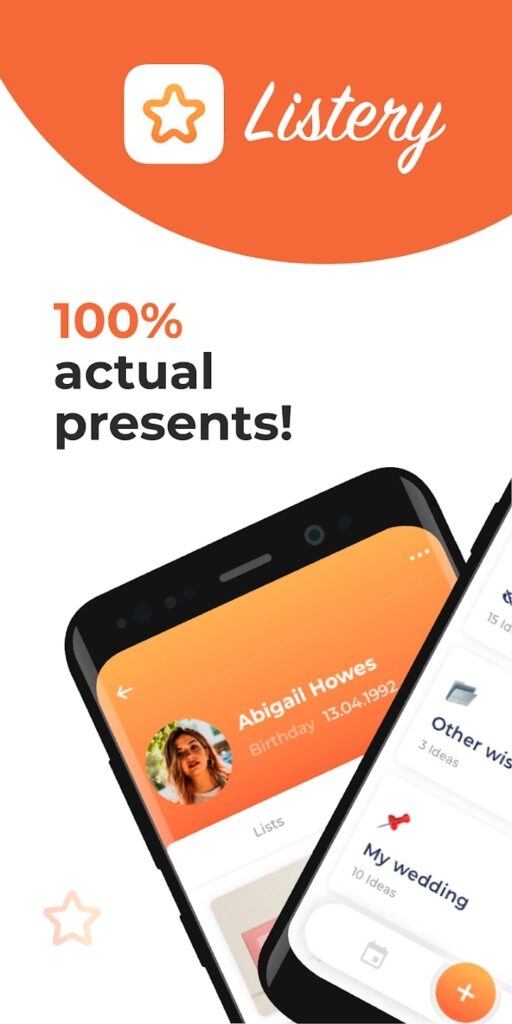 Listery app simplifies the process of getting the gifts you truly desire. It ensures your family and friends are always aware of your preferences for every celebration, whether your birthday, wedding, or any special occasion.
This is the reason you can go for this app. With Listery, you can create multiple wishlists for yourself, your spouse, and your children.
You can store details like product names, descriptions, prices, and links on the product page. Moreover, you can "Follow" your family and friends to stay updated on their wishlists and prepare delightful surprises.
This app also helps you discover promo codes and receive deal alerts from your favorite brands. It's the ultimate wishlist tool for you and your loved ones.
---
The Conclusion – Best Universal Wishlist Apps
Thus, Whether you're a seasoned shopper or new to wishlists, these user-friendly apps are your digital companions, simplifying the process and making it special.
Universal wishlist apps, like Elfster and Gift Hero, make shopping and gift-sharing easy and enjoyable. Further, Elfster is like a digital Secret Santa, while Gift Hero offers straightforward wishlists.
These apps help you organize and find great gifts and aim to bring joy to gift-giving. So, enjoy the convenience of easing your wishlist tasks and let these apps make your gift-giving moments memorable!
Further Readings:
Leave a Comment