Highlights
Here is a detailed comparison between Google Photos and Amazon Photos.
Google Photos offers 15GB of free storage, while Amazon Photos provides 5GB of free storage for all users and unlimited storage for Amazon Prime members.
Google Photos has powerful search capabilities with object recognition, allowing users to search for specific items or themes within their photos, while Amazon Photos has basic search options. Read for detailed comparisons.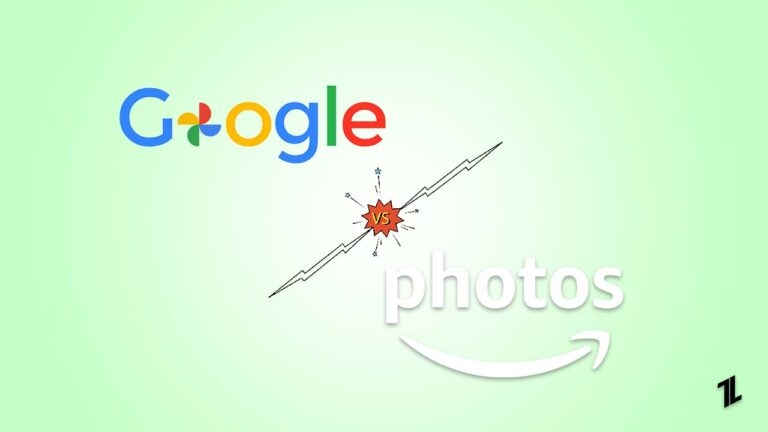 TechLatest is supported by readers. We may earn a commission for purchases using our links. Learn more.
Google Photos and Amazon Photos are two notable challengers fighting for users' attention in the ever-expanding field of cloud-based picture storage.
Both applications provide handy methods to save, organize, and share your memories, but they differ in terms of functionality, cost, and platform integration.
In this article, we'll go through a full comparison of Google Photos vs. Amazon Photos in order to help you make an informed decision and select the one that best meets your needs.
Google Photos vs. Amazon Photos: Which is Right For You?
Both Google Photos and Amazon Photos are popular cloud photo storage services. They both provide a slew of features, including limitless storage for high-quality photographs, automated backup, and powerful search capabilities.
So, which should you choose? Let's compare Google Photos with Amazon Photos to see which one is ideal for you.
---
Google Photos vs. Amazon Photos: Feature Comparisons
Storage
Google offers users 15GB of free storage space. This means you may upload and keep your photos and videos for free up to a maximum of 15 gigabytes. It's an easy way to back up your valuable memories and retrieve them from numerous devices.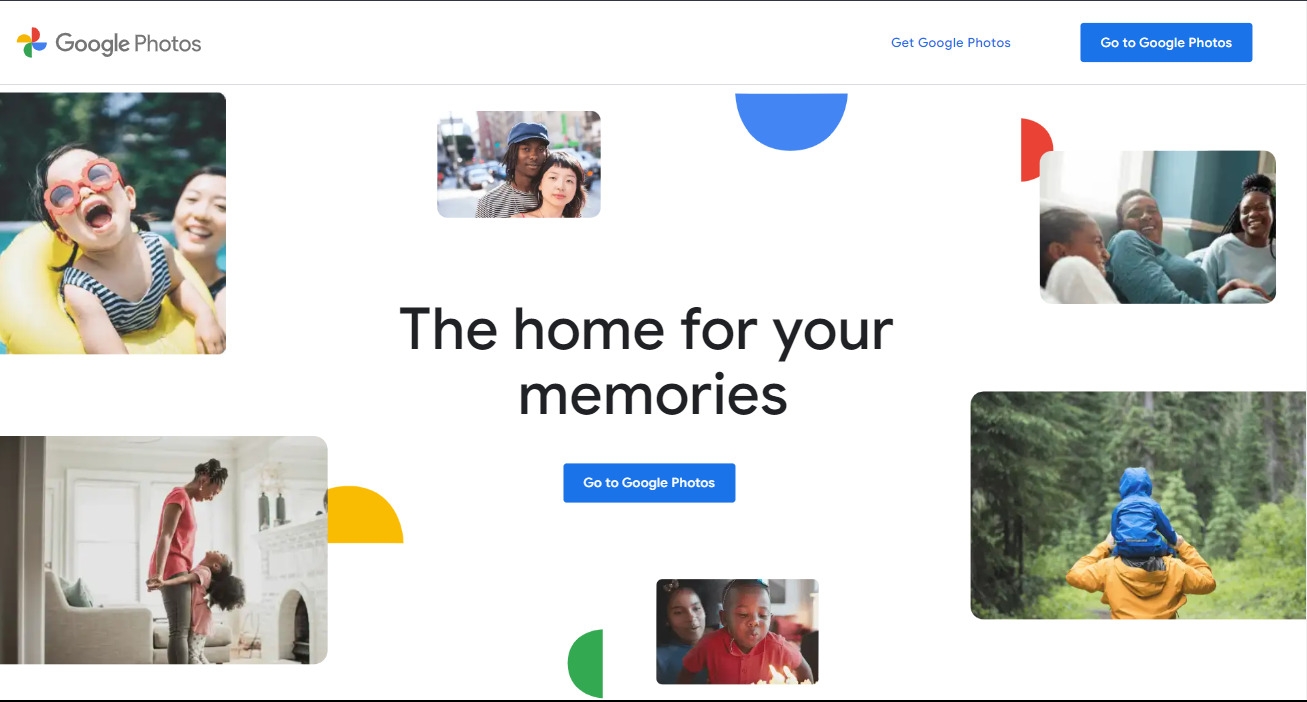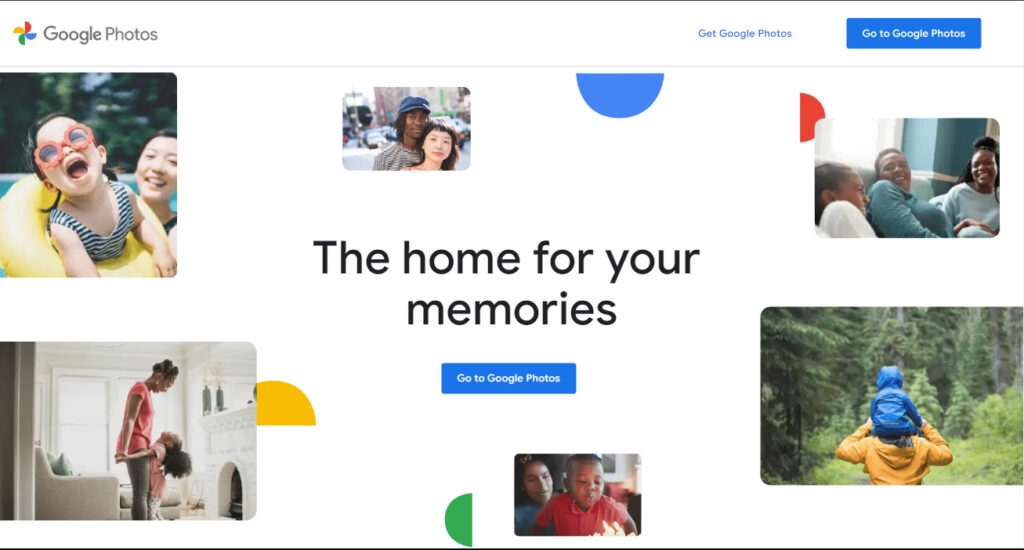 If you find yourself in need of extra storage space for your growing collection of digital material, Google One is a membership service.
You may upgrade your Google One storage beyond the default 15GB. Subscription prices begin at $1.99 per month and include 100GB of storage space.
Google One also offers a variety of plans with varying storage capacities, allowing you to select the one that best meets your needs.
Moving on to Amazon Photos, this service provides all customers with 5GB of free storage space. You can keep your photos and videos in Amazon's cloud storage, much like Google Photos. However, if you are an Amazon Prime member, you will earn an additional bonus.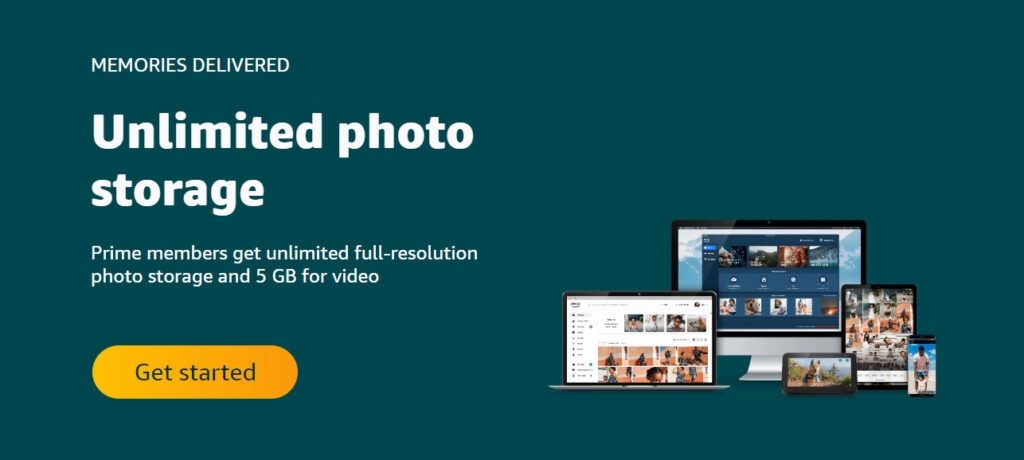 Amazon Prime customers get unlimited storage for their high-quality images on Amazon Photos.
This means that if you have a Prime membership, you may upload and save as many high-quality photographs as you want without worrying about exceeding storage limitations.
It's a fantastic benefit for Prime members who regularly record and store important moments in digital format.
---
Backup
Both services provide automated backup of your images, guaranteeing that your priceless memories are safely preserved in the cloud. However, there are some noticeable differences in how these two systems operate.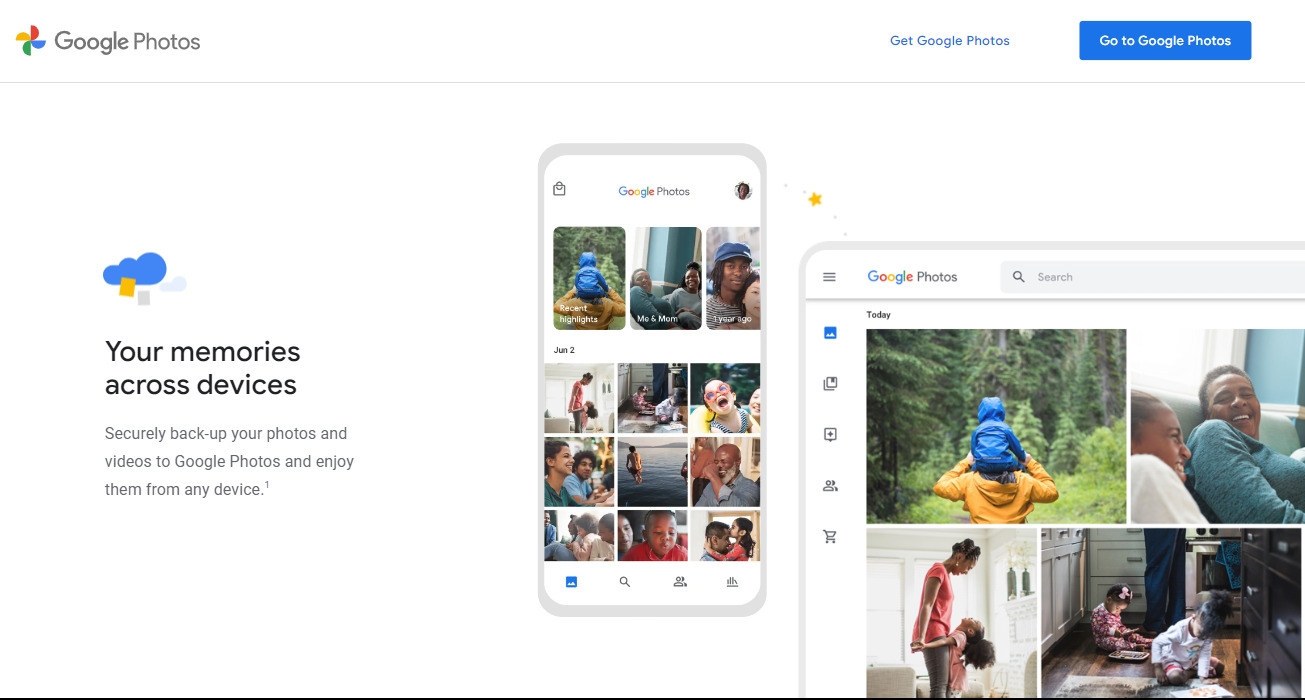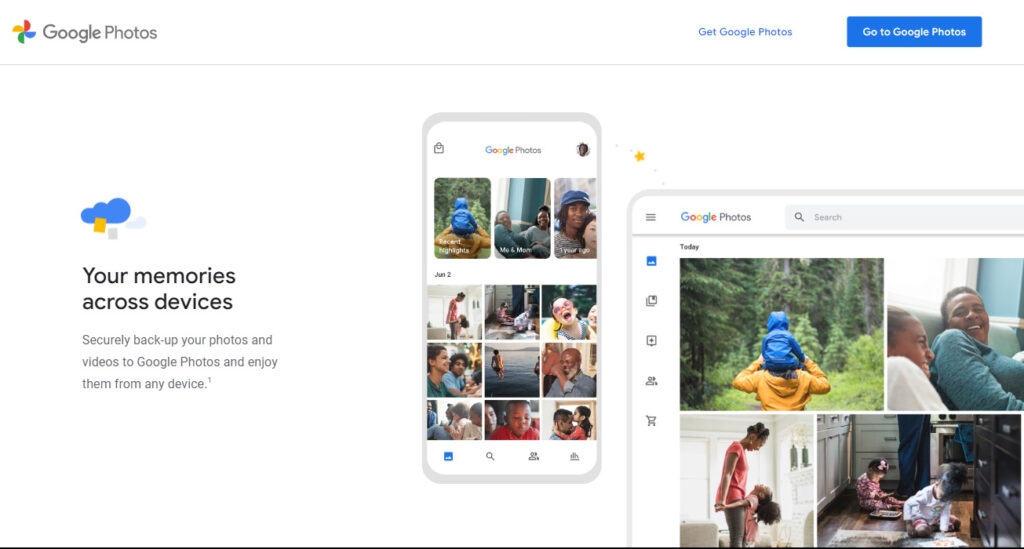 When it comes to Google Photos, the service offers a complete backup option for all of your photographs, regardless of their quality. This implies that whether you have high-resolution or low-quality photographs, Google Photos will back them up and securely store them in the cloud.
So, whether you have precisely recorded professional photographs or beloved family snapshots, you can be confident that Google Photos will retain the original, high-resolution copies of these images.
Amazon Photos takes a unique approach to photo backup. If you have Amazon Prime, you may use the service to back up your images at their original high resolution.
This is especially useful for individuals who value picture quality and wish to keep the precise resolution and features of their images. You can ensure that your high-resolution images are safely backed up on Amazon Prime by becoming a member.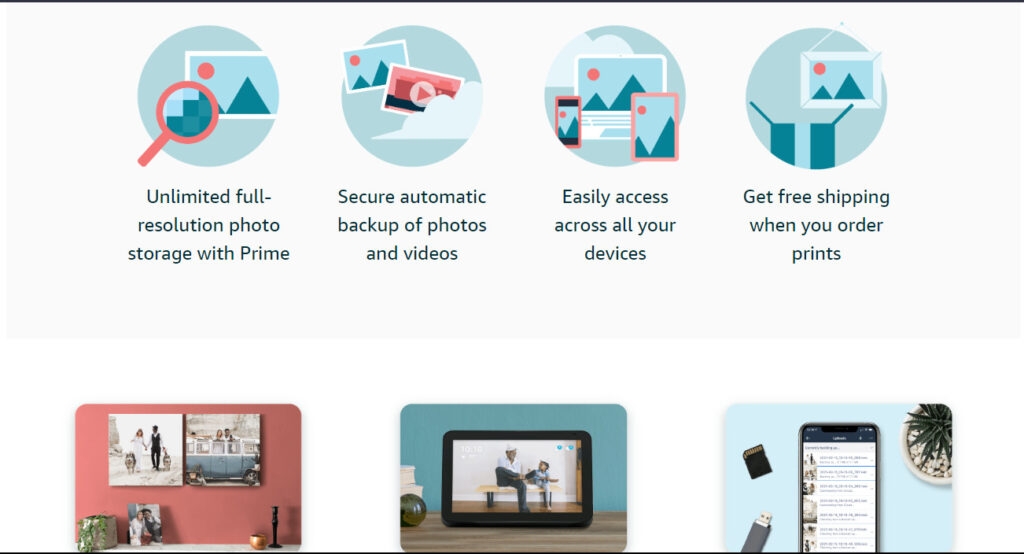 If you do not have an Amazon Prime subscription, however, the backup option in Amazon Photos works differently. In this instance, your images will still be backed up, but at a lesser quality.
This indicates that the image's resolution and overall integrity may be lowered, resulting in a little loss of visual details.
It's worth noting that this lesser resolution backup option is given as a compromise to non-Prime users, allowing them to keep their images in the cloud without the same level of visual fidelity as Prime members.
---
Search
Both Google Photos and Amazon Photos offer comprehensive search features that improve the user experience when it comes to photo management and organizing. Users may use these tools to find specific images based on variables such as date, location, persons, and even objects.
Google Photos, which is recognized for its extensive search capabilities, takes one step further in assisting users in finding exactly what they're looking for. Google Photos can detect items in photographs you submit by using strong image recognition technologies.
This means you can search Google Photos for certain products or themes, such as "dogs" or "flowers," and it will return related results. This function is especially useful if you have a large photo collection and need to identify photographs that feature a specific object or subject rapidly.
Amazon Photos also has search features, allowing users to narrow down their photo library by date, location, and persons. It does not, however, have the same level of object identification and search capabilities as Google Photos.
While you may search for photographs using broad categories such as "beach" or "mountains," it may not be as exact or thorough as Google Photographs' object recognition capability.
Users benefit from Google Photographs' ability to detect items in photographs and enable customized searches based on those objects when organizing and locating their images.
Whether you're looking for photos of your favorite pet or photographs of gorgeous flowers you took on vacation, Google Photos' powerful search options can help you save time and effort.
---
Editing
Both provide a rudimentary set of picture editing tools for users to improve and adjust their photographs. These editing tools enable users to make changes, add filters, and produce visually appealing images without the need for specialist software or technical knowledge.
When it comes to fundamental editing features, both systems provide the same ones, such as cropping and rotating photographs. You may change the composition of your photographs by deleting unnecessary objects or modifying the frame.
These tools allow you to simply obtain the ideal aesthetic, whether you want to straighten a slightly skewed horizon or focus on a single topic.
Furthermore, both Google Photos and Amazon Photos make it simple to modify the brightness and contrast of your photographs. These tools allow you to fine-tune the lighting and exposure settings of your photographs, ensuring that they appear their best.
Whether you want to lighten a dark shot or add depth to your photographs by boosting the contrast, these capabilities provide you the freedom to produce the required aesthetic effect.
Google Photos goes above and beyond basic editing capabilities by including some more complex features. For example, it has a red-eye reduction tool, which is really handy for photographing pictures.
If your subject's eyes seem red as a consequence of flash photography, you may quickly remove this effect, producing more natural and realistic images.
Both Google Photos and Amazon Photos provide customers with a variety of picture editing tools to help them improve their photographs.
While both systems provide basic editing capabilities like cropping, rotating, altering brightness and contrast, and adding filters, Google Photos goes above and beyond with features like red-eye correction and collage creation.
Whether you want to make simple tweaks or more extensive edits, both platforms seek to provide users with easy tools to convert their photographs into fascinating visual experiences.
---
Collaboration
When it comes to collaboration capabilities, Google Photos is the obvious winner, providing a wide range of choices for sharing photographs and albums with others.
Google Photos not only excels in this category, but it also has a specific family-sharing option, making it an excellent alternative for individuals wishing to share memories with their loved ones.
---
Table of Differences between Google Photos and Amazon Photos
| Features | Google Photos | Amazon Photos |
| --- | --- | --- |
| Storage | Google One offers up to 100TB of storage space for free. | Prime members get 5GB of free storage space in addition to limitless storage space. |
| Backup | All images are backed up in their original resolution; compressed photos are also accessible. | Backing up high-quality photographs for Prime members, lower-quality photos for non-Prime members |
| Search | Powerful search options that allow you to search by date, location, person, or item. | Basic search capabilities that allow you to search by date and location |
| Editing | Basic editing tools are provided, as are more complex editing options. | Tools for basic editing |
| Platform Support | All major platforms are supported. | Available on all major platforms, but not with Amazon devices, unlike Google Photos is with Google devices. |
| Pricing | Paid plans begin at $1.99 per month for 100GB and are free for 15GB. | Prime members get 5GB of free storage space in addition to limitless storage space. |
| Privacy | Has been chastised for its privacy procedures, yet it is more open than Amazon Photos. | Has been chastised for its privacy policies. |
---
Wrapping It All – Google Photos vs. Amazon Photos
To Summarize, when it comes to deciding between Google Photos and Amazon Photos for cloud photo storage, the ideal solution for you is determined by your unique requirements.
Google Photos has limitless storage and powerful search capabilities, making it an ideal alternative for those who value these features.
Amazon photos, on the other hand, offer limitless storage for high-quality images to Amazon Prime subscribers alone. To make a selection, consider your availability and requirements.
Further Reading:
Leave a Comment