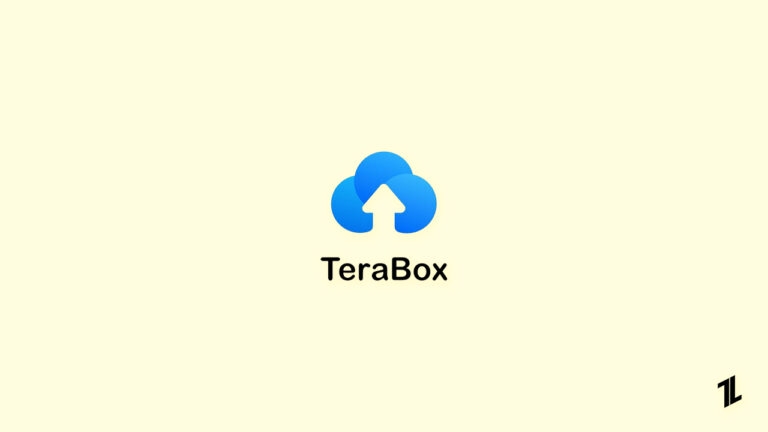 TechLatest is supported by readers. We may earn a commission for purchases using our links. Learn more.
Unlike Dropbox, Google Drive, OneDrive, or any other cloud storage, TeraBox offers 1TB of free cloud storage.
That is 1024GB or almost *8 times larger space than what Google Drive's free tier offers at 15GB. You can store up to 400,000 photos or 51,200 video files, each 1 minute in length.
You can use your account across PC, the website, and the app on Android, iOS, and Windows alike.
However, 1TB or 1 terabyte is a humongous space for a free tier, could there be a catch here? Turns out there is, and here's the secret behind the 1TB lifetime free cloud storage that you get with TeraBox.
Read: The Most Important Things to Consider When Choosing Cloud Storage
The Secret Behind 1TB of Lifetime Free Cloud Storage
TeraBox has a lucrative model where you pay nothing for 1TB of cloud storage with ads, or you can subscribe to its premium tier for 2TB storage, and there are no ads there. 
TeraBox is a renamed service that went by the name Dubox, and Flextech Inc. now owns it Unfortunately, I wasn't able to find FlexTech Inc's origin, but since Dubox was a Chinese company, TeraBox is likely the same. 
Coming back to what the secret behind such free service is TeraBox treats its customers' user data as "user material."
This includes photos, videos, audio, files, and documents that users have uploaded on its server, and TeraBox can use it to share with third-party service providers, including IT and customer support, to help it serve its customers better.
This essentially means that TeraBox will use the data uploaded on its cloud storage to share with participating third-party companies. This is a pointer on why you shouldn't be choosing TeraBox in the first place because it is a major red flag.
Although there's no mention of China anywhere, Dubox's previous privacy policy did mention storing user data on servers based in Hong Kong and China.
For those who don't know, you shouldn't trust Chinese servers, as storing data on these servers means the data is less secure. Currently, the privacy policy states that the data is stored in Japan.
Also, Chinese bigwig, Baidu is involved in Dubox, and since TeraBox is literally a rebranded version, it is highly likely Baidu is involved in TeraBox as well.
When I did a bit of research, I found out that Dubox's earliest Chinese version used a tactic called Kidnapping Sales. Here, they offer a similar 1TB of free storage, and since free space for a lifetime is lucrative, people started storing all the data on the cloud.
However, the service soon released premium tiers and halved the download speeds to 50 Kb/s. This meant users who wanted to download their 1TB (approx) data would have to spend days, if not hours, to download data at 50Kb/s, or they could pay for the premium tier for ultra-fast downloads.
If you check out TeraBox's subscription tiers, you will find out there are no ultra-fast downloads on the normal tier, while the premium tier has one. You can check out the next section to compare both tiers.
---
Normal User Vs. Premium User
Although Terabox has mentioned that it provides 1TB of free cloud disk storage, it does come with caveats. Here's a comparison between a normal (free) user and a premium user subscription on TeraBox.
Normal User (Free User)
This is the free tier that enjoys a storage space of 1 TB. Keeping aside uploads, the download speeds are minimal since high-speed downloads are available on the premium tier only. When I say downloads, it means the data you try to retrieve after storing it on the cloud. 
There's no automatic video backup. Although you can store up to 1TB of storage free of cost, there's a maximum 500 files cap on the uploads, meaning either you can store 500 or 1TB of files (500 nos only).
The max video playback resolution is 720P. On TeraBox, you can add files each up to 4GB only. There's a coffer of 200GB, and the maximum retention time for files in the recycle bin is 10 days.
Finally, this trim is with ads, and to be honest, there is a tonne of ads here. Showing ads to users is how such freemium apps work and operate.
---
Premium User (starts at $3.99)
This is a paid subscription, and it starts at $3.99 per month. You can go for a quarter-long (3-months) plan at $10.99, while the one-year plan is at $38.99. There's a 7-day free trial available too.
With the premium tier, you get massive cloud storage of 2TB. There are ultra-fast downloads and video backups done at their original quality. You can add up to 50,000 files; each file can be up to 20GB (app only).
There's 1080p of maximum video playback resolution on board. Moving on, you get a coffer of 2TB, and the maximum retention for files deleted and in the recycle bin is 30 days. Finally, this version is ad-free and allows for extracting from the cloud.
---
TeraBox's Privacy Policy
TeraBox has a privacy policy on Dubox's website, where some of the details have been changed from their last iteration. This includes changing server locations from China and Hong Kong to Japan. The updated policy does mention that the data could be stored locally on your device.
The privacy policy further mentions that TeraBox is entitled to share details with third parties, including local and state governments or agents, in case there's a danger to property or someone's life, to improve public health, and so on.
TeraBox uses security features like encryption, two-factor authentication, and alerts to users whenever it detects a new device with the app as well as abusive behavior detection, among others. 
Read: Delete TeraBox Account: The Complete Guide
---
Should you trust TeraBox?
Having 1TB of storage free of cost for a lifetime is lucrative for anyone. However, your photos, videos, and other files may contain sensitive information or something that could infringe on your security or privacy if someone should get their hands on it.
There are many paid cloud storage services available out there, including Google Drive, OneDrive, Dropbox, and others, where you can store data without any issues. However, TeraBox looks fishy, and thus, I wouldn't recommend storing the data there for countless reasons.
Note that TeraBox from FlexTech Inc. is different from a Vietnamese cloud storage website also named TeraBox FYI. In fact, the Vietnamese brand has made a pop-up stating that they are based in Vietnam and not associated with Dubox or TeraBox apart from having the same name.
Further Reading:
Leave a Comment