TechLatest is supported by readers. We may earn a commission for purchases using our links. Learn more.
It is important to remember that both devices record health and well-being information despite having radically different form factors. How about combining them for the best health monitoring system?
Do you prefer one over the other? Its extensive app ecosystem and streamlined user experience make the Apple Watch the best smartwatch available right now.
Apple, however, is making significant strides in this direction and may someday be the top smartwatch for health and wellness. In general, people prefer the Apple Watch for tracking their health and fitness due to its adaptability and cutting-edge capabilities. 
With both watches, committed athletes can enjoy the best of both worlds, as the Apple Watch can be used for concentrated activities and other smartwatch features while the Whoop quietly captures and analyses all of the data.
But, in case you want to know which is ahead of this race, read the details we have described: Whoop vs. Apple Watch. 
Does Whoop work like Apple Watch?
There are many similarities between them, but they also differ in many ways. It provides useful metrics for workout activity recommendations, making the Whoop a great fitness device. When it comes to tracking fitness, the Apple Watch has a wider range of functionality than the Fitbit.
---
Whoop vs. Apple Watch
Battery Life
In terms of battery life, the main difference between the two bands is their battery life. In other words, Apple's batteries can last for half a day or up to a full day. However, Whoop's battery may last up to five days if fully charged.
Design
Apple Watch and Whoop watch have similar thicknesses, but Apple's band is silicone while Whoop's is elastic.
Moreover, an Apple strap can be adjusted to fit the size of your wrist that comes with the device. On the other hand, Whoops is designed for specific sizes. Apple has more options for colors, while both have different designs.
Display
It is possible to monitor your heart rate on both watches. In addition to serving as a clock and a small app display, Apple's touchscreen acts as an alarm clock. You can touch the screen, black it out, and bring it back to life.
Functionality
It is important to note that Whoop straps and Apple watches have many differences in terms of how they function. While Whoopie focuses primarily on health data, Apple focuses mostly on communication and applications.
---
What Are The Main Difference Between Whoop and Apple Watch?
Whoop: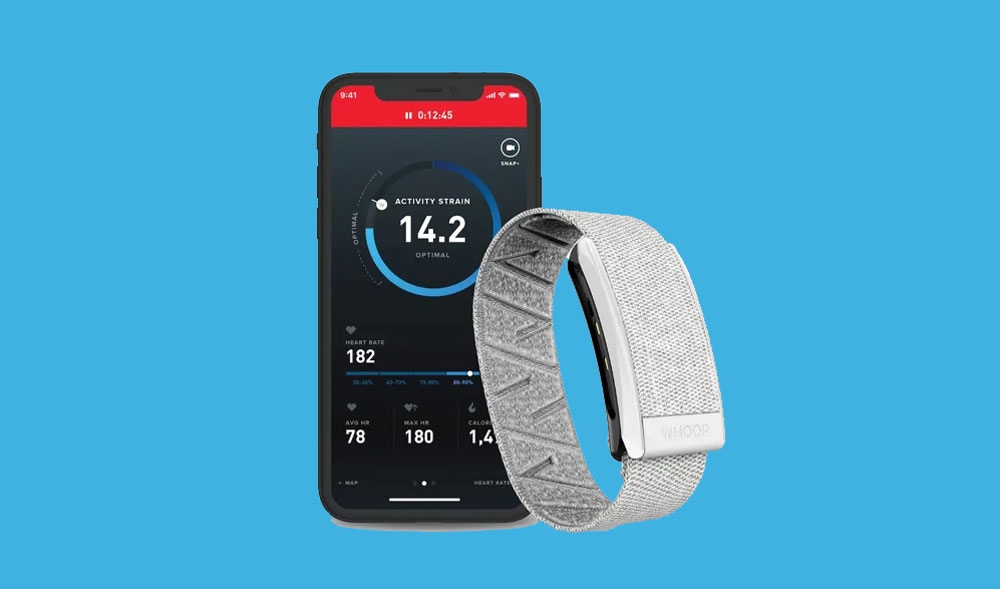 Daily Strain: It allows you to exert your energy. Your workout routine is calculated based on how much effort you are capable of exerting.
Sleep Rate: With Whoop, you can track your sleep quality. In addition to calculating your sleep rate, it also displays your sleep hours.
Recovery: Whoop will be able to collect all the data related to strain, respiration, sleep, and heart rate. The tool gives you a score based on your recovery.
Health Questionnaire: You will be asked how many glasses of water you drank every morning after you wake up by Whoop and whether you ate anything before going to sleep.
---
Apple Watch: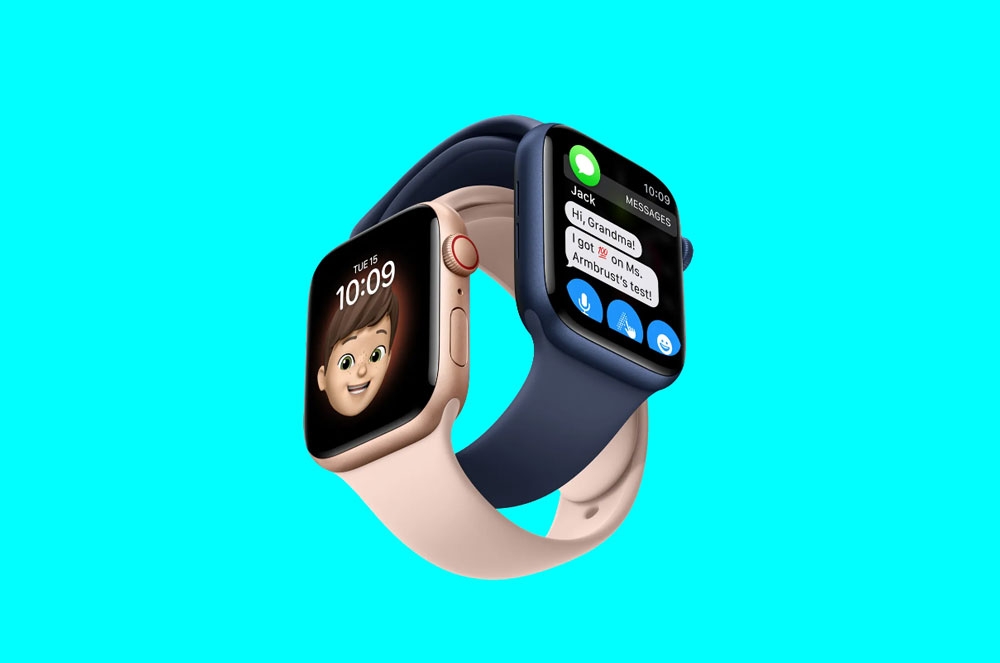 Making and receiving calls: It can accept and decline calls when you don't have your phone.
Texting: Similar to your smartphone, you may receive a notification when you receive a text message. You can view and respond to the message.
Find Phone Feature: This feature comes in handy if you lose your phone. When you press this button, your phone will ring loudly, and you will be able to locate it.
Alarm and Reminder: You can set reminders that will notify you, just as you can with your phone.
Mobile application usage: Using the Apple Watch's display, you can control it. Whoop can be controlled via its app on the device, while the device can also control Whoop. There is a mobile application for Apple that lets you change its display settings.
---
Which one should you buy?
Since the Apple Watch is versatile and has advanced functionality, it is the better choice for keeping track of health and fitness. WatchOS has been improved continuously by Apple, and it may soon surpass most other wearables.
It doesn't offer much to the casual athlete if you don't find value in daily strain and recovery metrics. There are still plenty of margins available in daily strain and recovery metrics for casual athletes because they aren't pushing themselves to the limit.
Although the Apple Watch doesn't do a good job tracking sleep, it does work well in this regard. In fact, using the Whoop 4.0 and Apple Watch side by side may offer the best experience for serious athletes as they can subtly keep track of all of their details 24/7 and use the Apple Watch for focused activities and other smartwatch functions.
---
Can I use either of these wearables without an iPhone?
An Android app is available for Whoop, meaning it will work on Android smartphones. The Apple Watch requires an iPhone, but the Family Setup feature lets you set up an Apple Watch for someone without an iPhone, so it might be possible to use it as a standalone wearable with very limited functionality. 
---
Comparison Between Price Points of View
There is a big price gap between the two fitness trackers, which may play a role in choosing one. In addition to the relatively old Series 3, Apple Watch SE is available for $279, which is more expensive than the Series 3.
According to the Whoop, depending on the length of the agreement and if the subscription is paid upfront, the monthly or annual subscription costs $20 to $30 per month.
Whoop 4 is the fitness watch to choose from for those who want a slim, sleek, and stylish fitness tracker without compromising on price, while Apple Watch is the smartwatch for those who want the most functionality.
---
Conclusion
As we have mentioned every detail about the Whoop and Apple Watch, we hope you have decided which one to purchase. So, that's it for now. We hope you find this guide helpful. Meanwhile, let us know in the comments below if you need more information. 
Leave a Comment